Are you a bride-to-be eagerly searching for the tulle wedding dress of your dreams? Look no further— The tulle wedding gown is the epitome of timeless elegance. Read on to learn everything you need to know about these must-have bridal gowns! 
At True Society, we understand that finding the dream dress is a significant part of your wedding journey. Our collection of tulle wedding dresses is sure to steal your heart— so let's dive in and find the ultimate tulle wedding dress for you!
What is a Tulle Wedding Dress?
Tulle wedding dresses are both graceful and sophisticated. Crafted from delicate, sheer fabric, tulle overlays create a soft and dreamy effect that beautifully complements various dress styles. Whether it's the whimsical layers on a ballgown or an airy A-line silhouette, tulle adds a touch of magic to any design.
Tips for Choosing Your Tulle Wedding Dress:
With so many tulle wedding dresses out there, you may be wondering where to begin in choosing your dream gown. Read on for some of our True Crew's top recommendations.
Consider the Type of Tulle: All tulle is not created equal. Some tulle fabrics have a softer and more flowy drape, while others offer a stiffer structure for a fuller skirt. Take the time to explore different tulle options to find the one that matches your vision.
Bustling a Tulle Wedding Gown: Tulle gowns often have intricate layers and detailing, making bustling a vital part of your wedding day. To ensure your bridal gown flawlessly bustles on your wedding day, consult with your seamstress!
Handling Wrinkles: Tulle can be delicate, and wrinkles are common during handling and transportation. To get rid of wrinkles, use a handheld steamer or hang your dress in a steamy bathroom if you're in a pinch. Always handle your tulle wedding dress with care to maintain its shape and look.
How Do I Style a Tulle Wedding Gown?
Tulle wedding dresses are incredibly versatile by nature. Below are some styling ideas to help you complete your bridal look:
Classic Elegance: Pair your tulle gown with pearl accessories and a chic updo for a classic and timeless bridal ensemble.
Bohemian Romance: Embrace boho bride vibes by adding a flower crown and loose waves to your tulle dress.
Timeless Glamour: Accessorize with statement jewelry and opt for a bold makeup look to further elevate your tulle gown.
Pro tip: Not sure what to wear under your tulle wedding gown? Find out here!
Tulle Wedding Dresses
Let's explore some tulle wedding dresses that will leave you speechless.
Lace Tulle Wedding Dress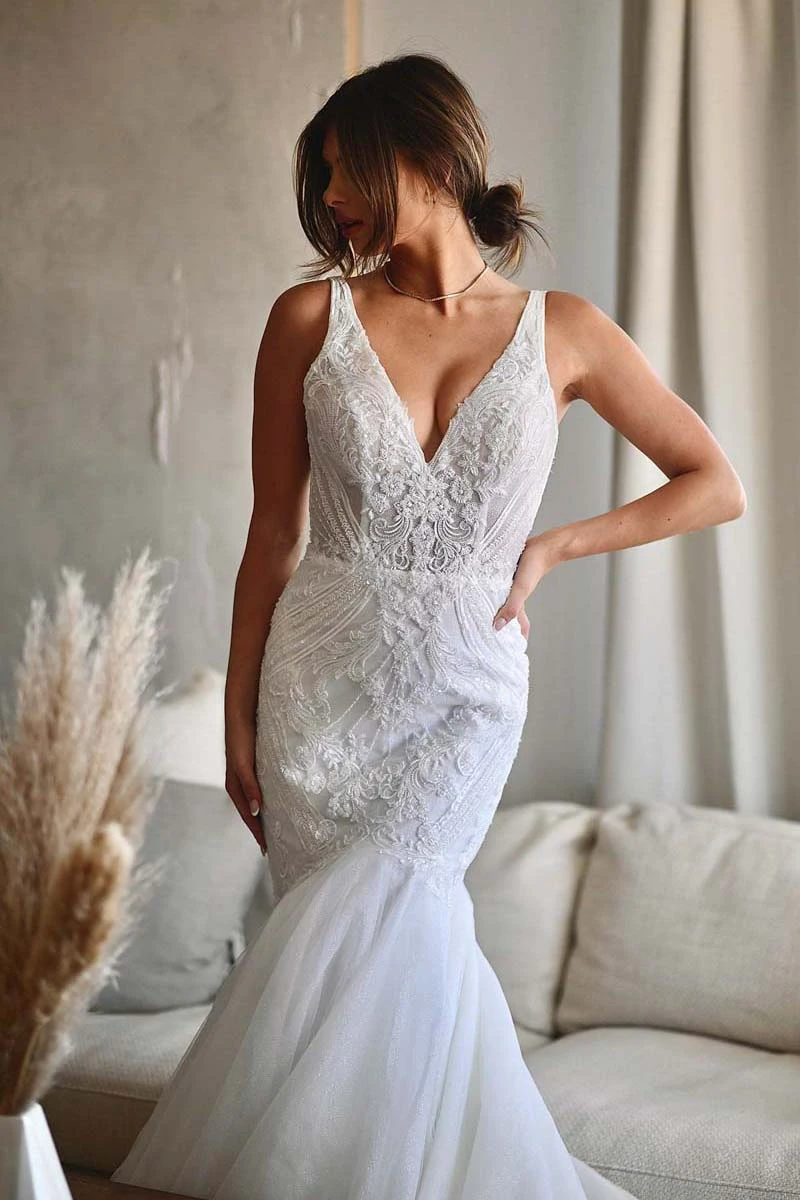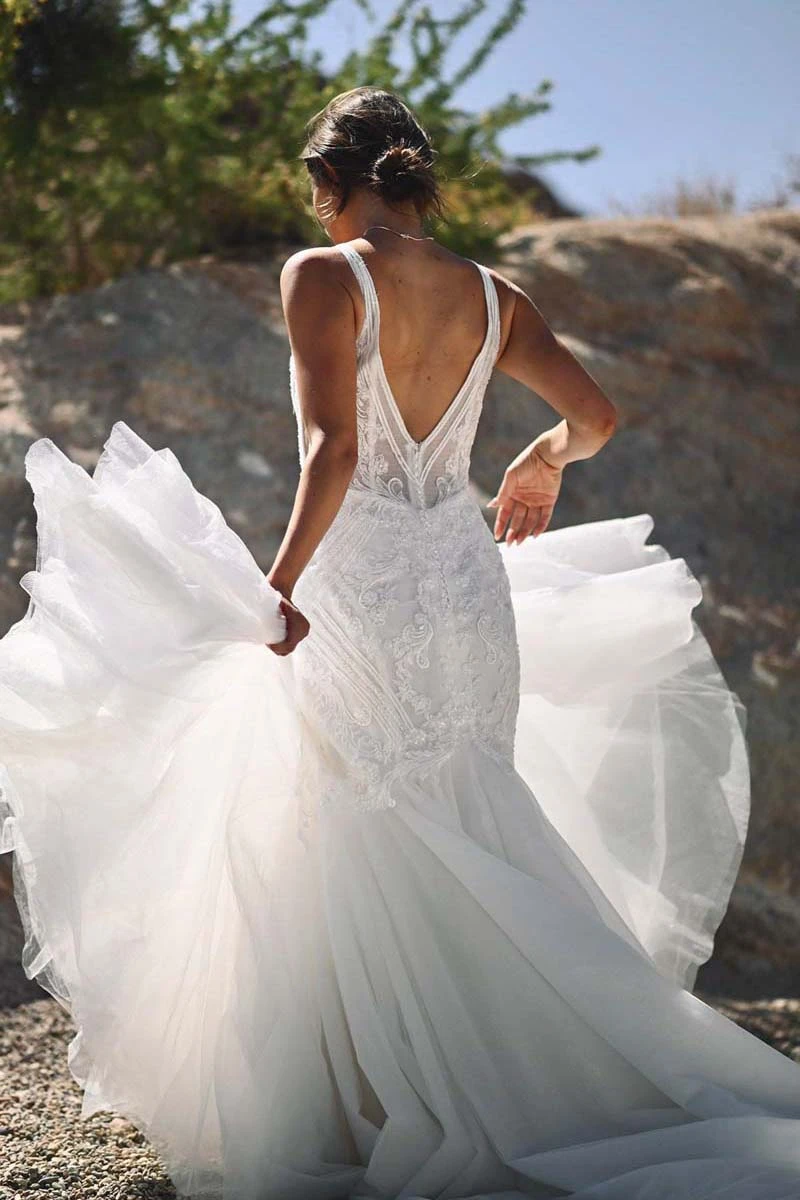 Martina Liana Style 1532 exudes elegance with its intricate lace and tulle combination. The delicate lace bodice complements the flowing tulle skirt, creating a stunning bridal look.
Plus-Size Tulle Wedding Dress with Sleeves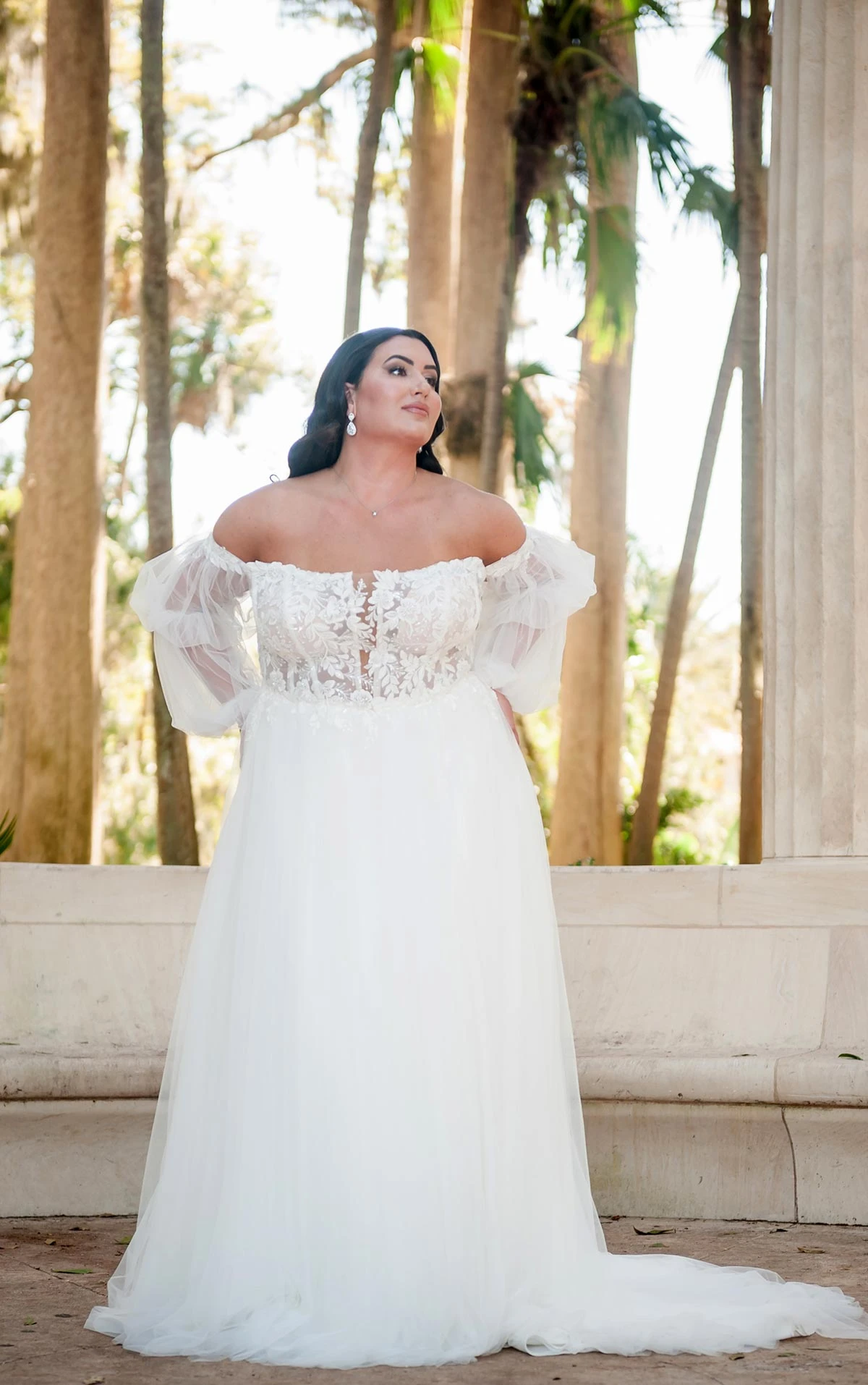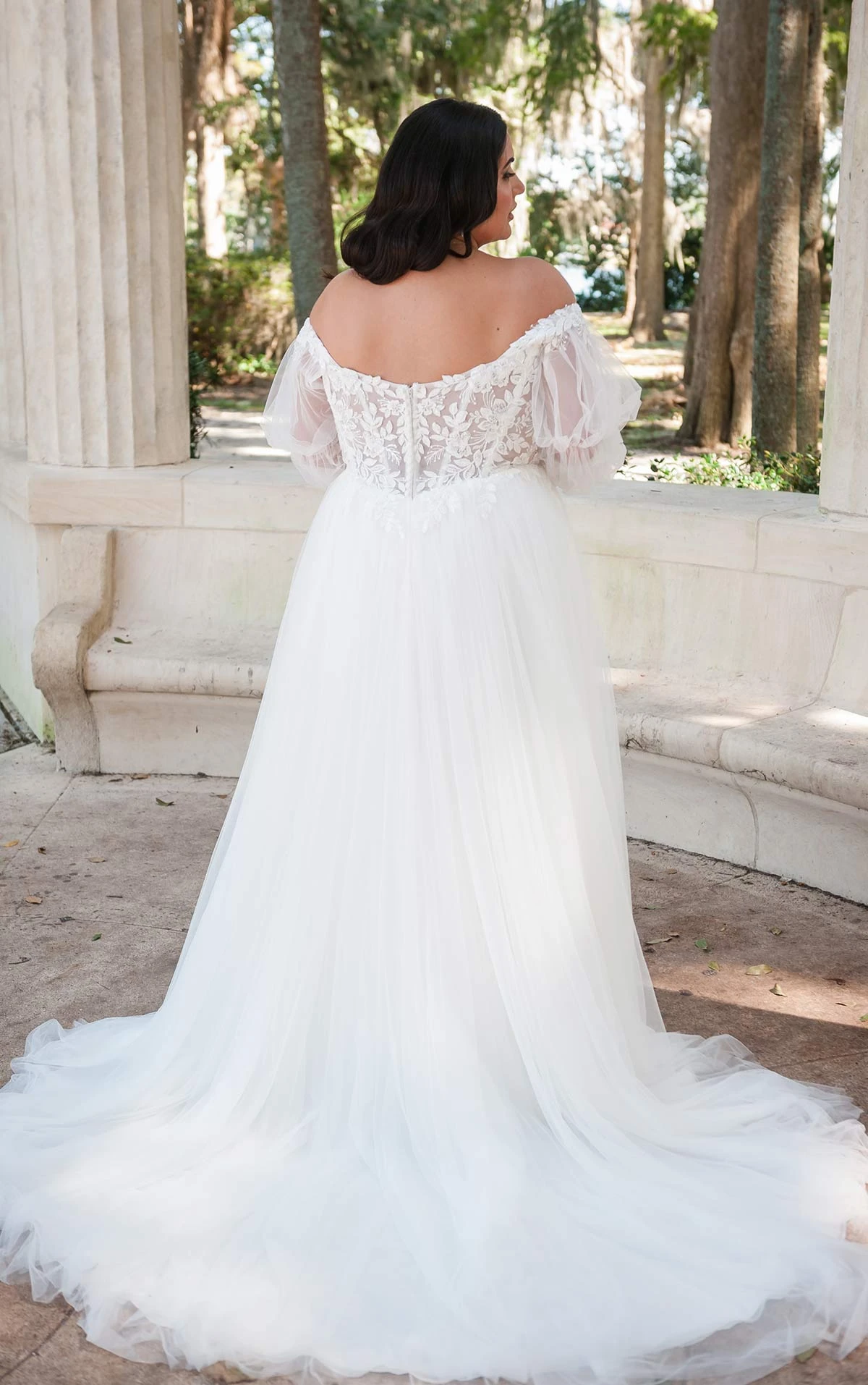 For brides seeking a modest yet stylish option, Stella York Style 7573 is for you. This plus-size gown features captivating lace sleeves and a tulle off-the-shoulder neckline, adding an extra touch of romance.
A-line Tulle Wedding Dress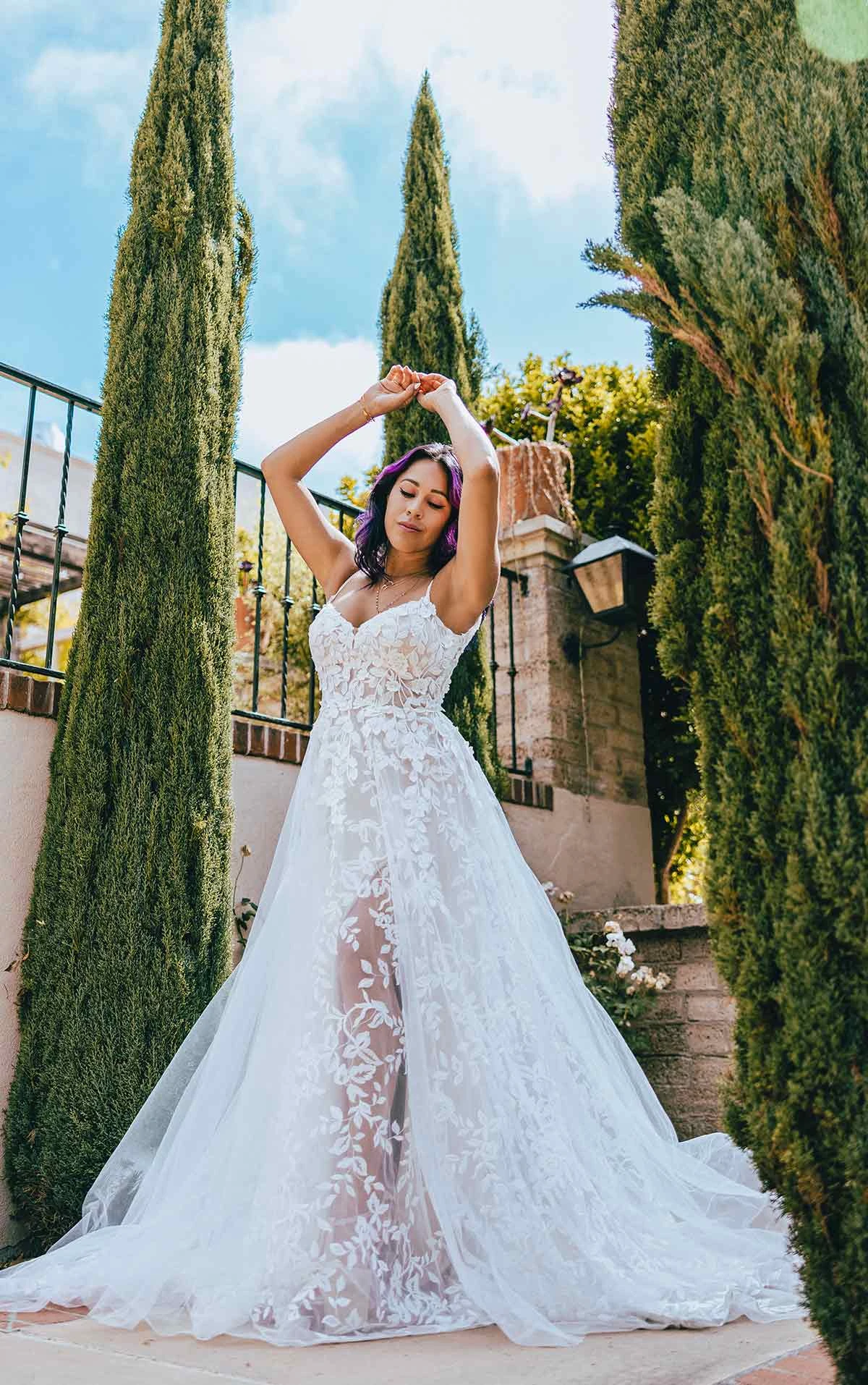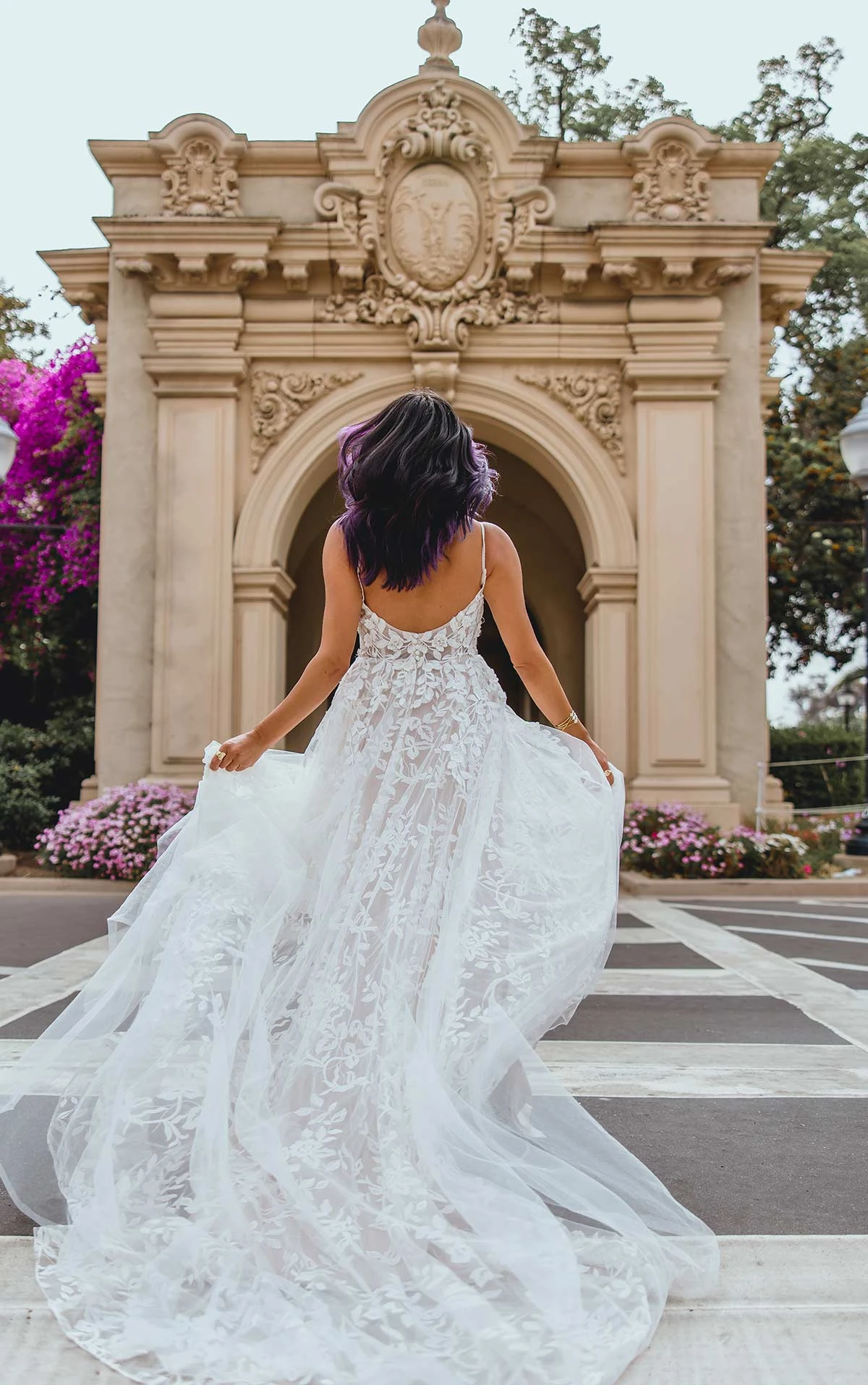 The All Who Wander haven gown is a rustic A-line wedding dress. Featuring spaghetti straps and a lace-adorned tulle bodice, this gown provides a whimsical yet relaxed feel.
Ballgown Tulle Wedding Gown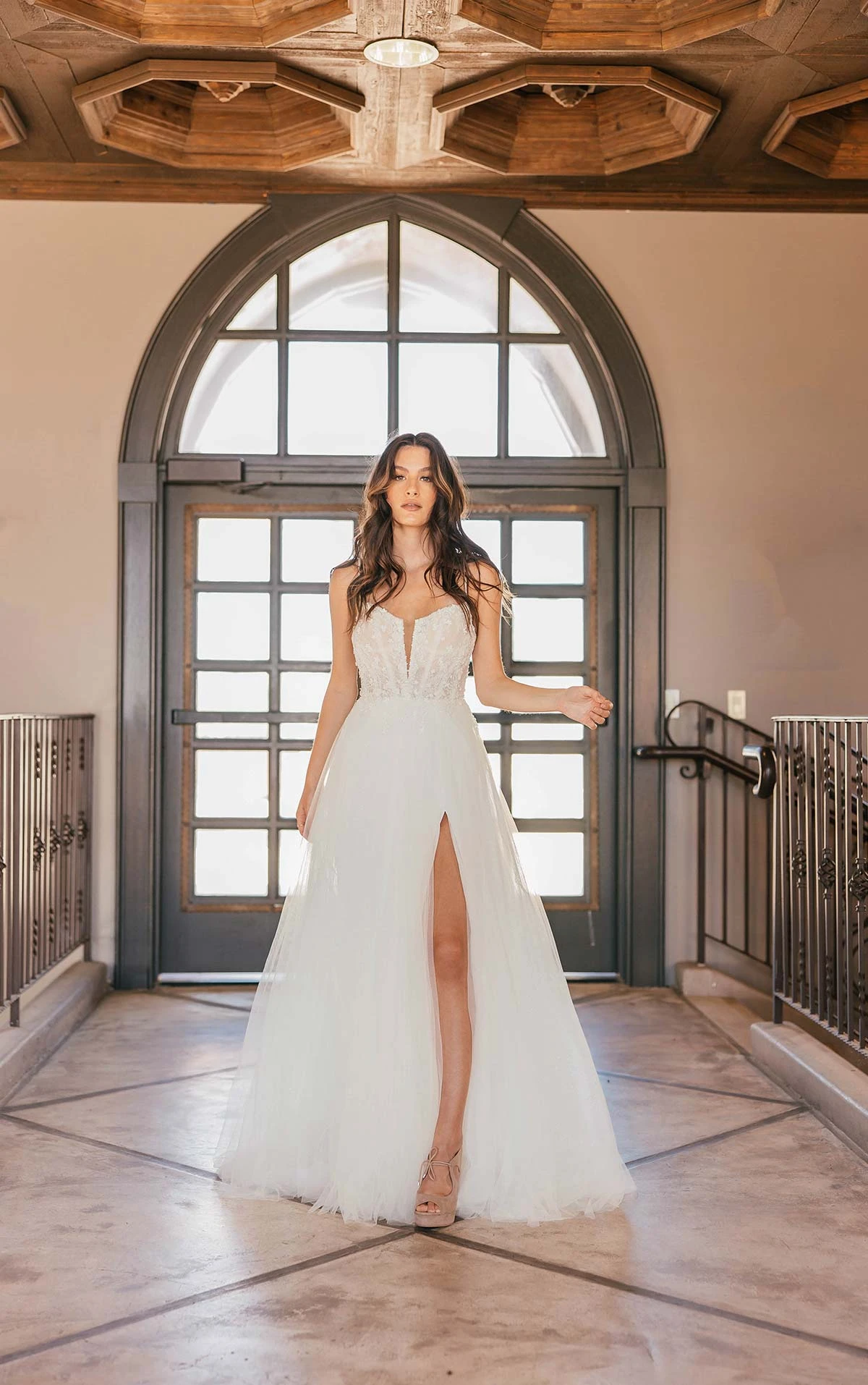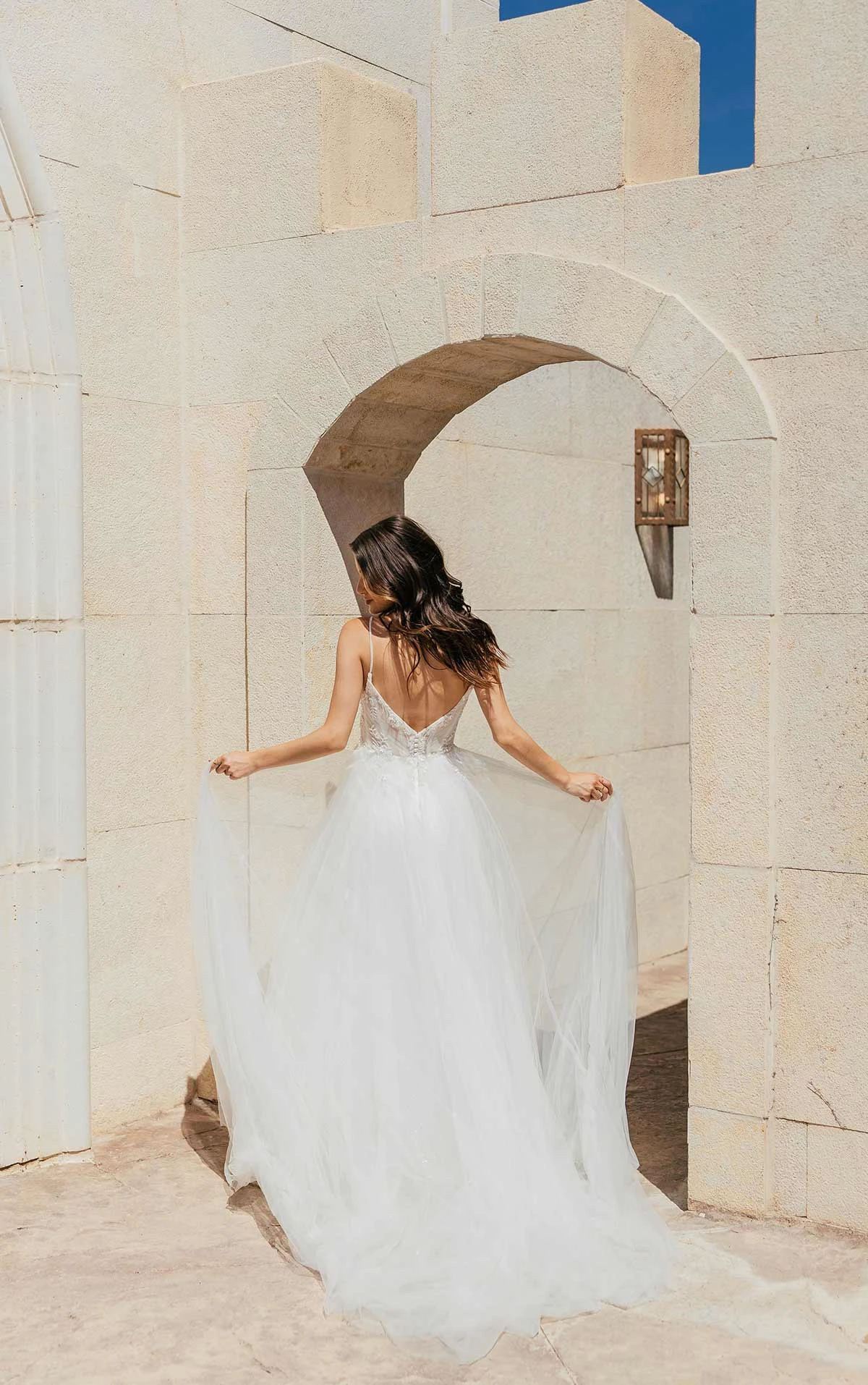 A true fairytale gown, Martina Liana Style 1511 features a high skirt slit and spaghetti straps, combining edge and sophistication effortlessly.
Tulle Sheath Wedding Gown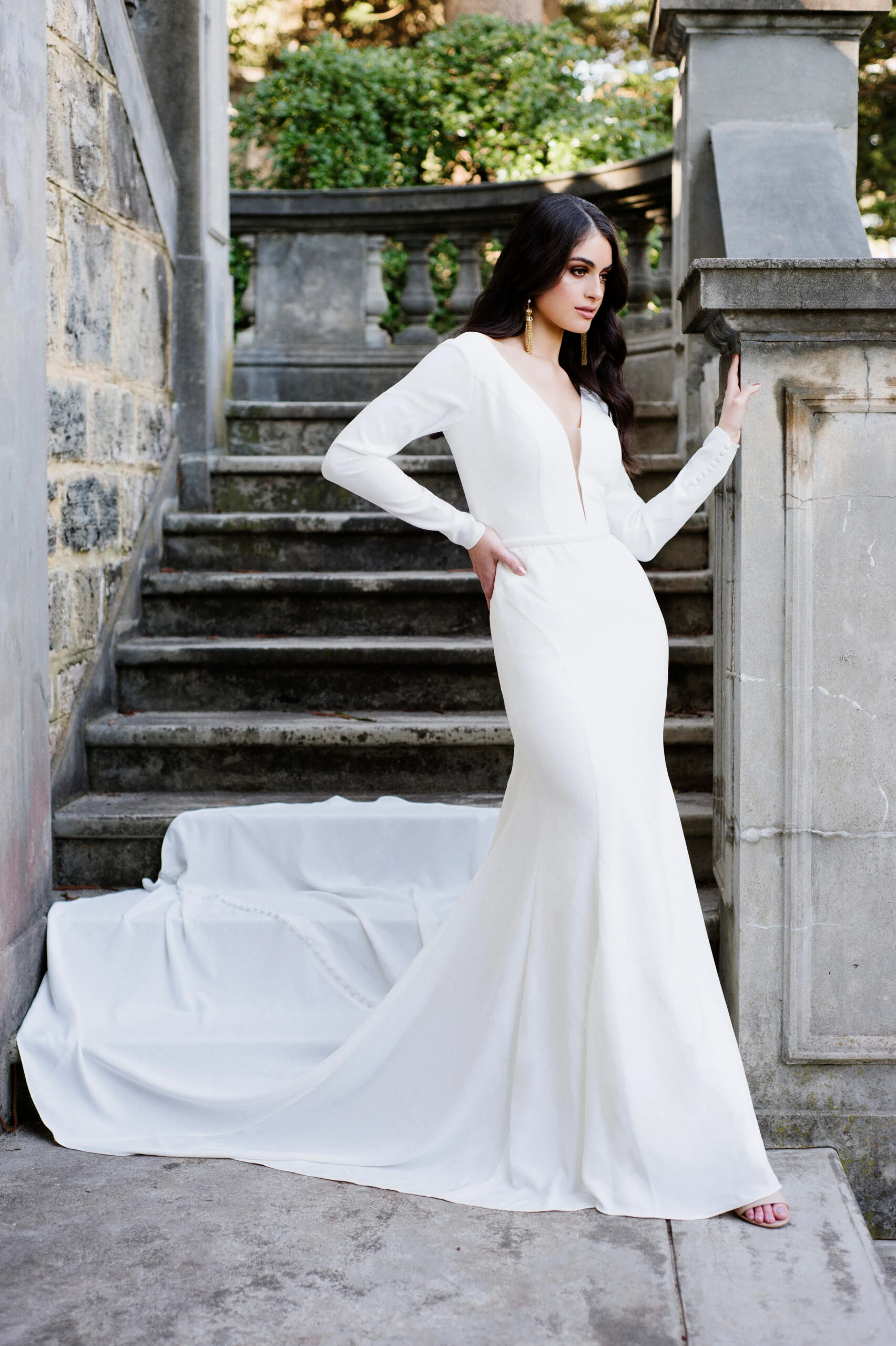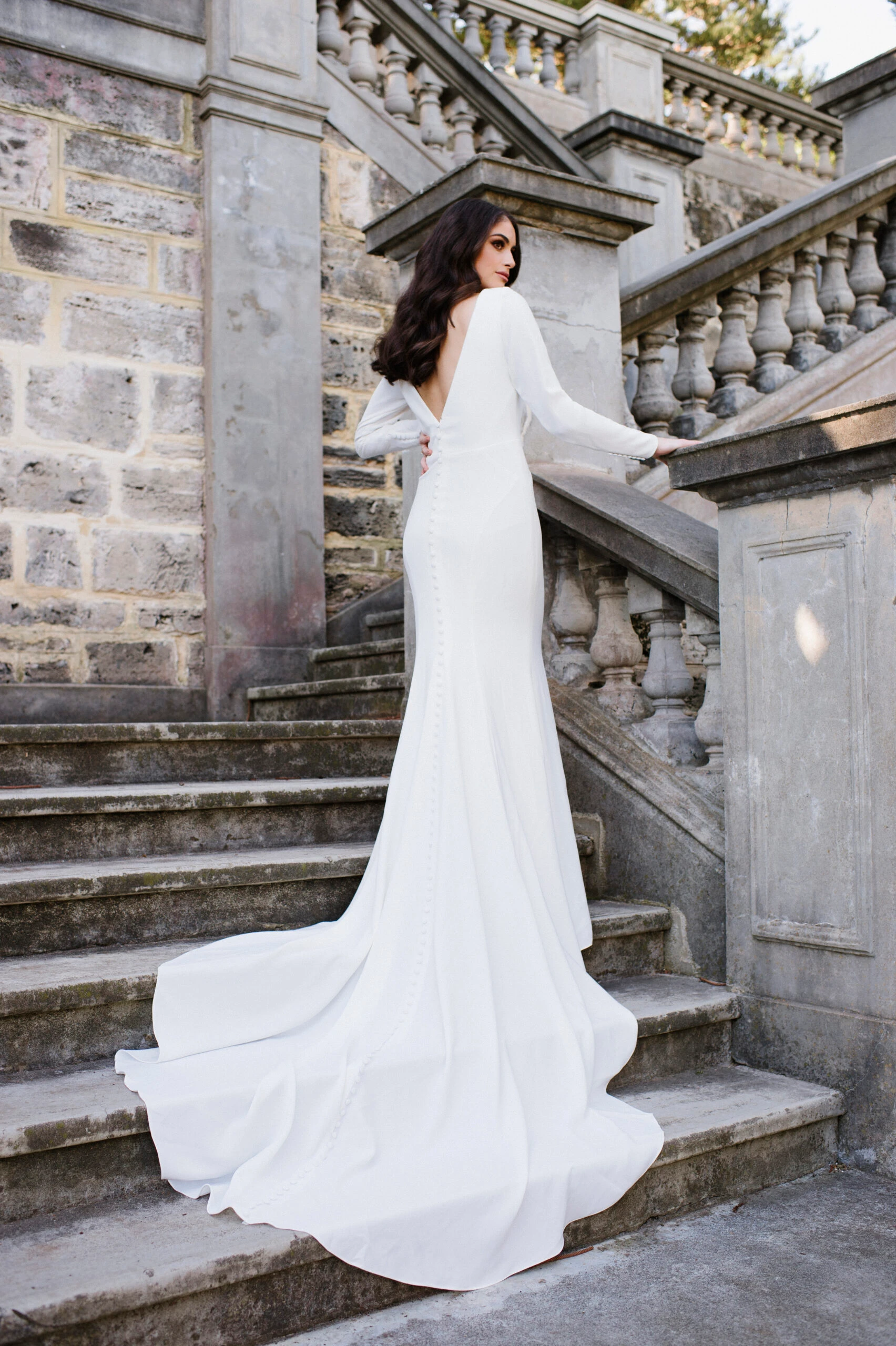 Essense of Australia Style D2972
If you're searching for a body-hugging silhouette, a tulle sheath wedding gown may be the ideal choice. Essense of Australia Style D2972's lightweight tulle fabric drapes beautifully, creating an elegant and refined look.
Tulle Mermaid Wedding Dress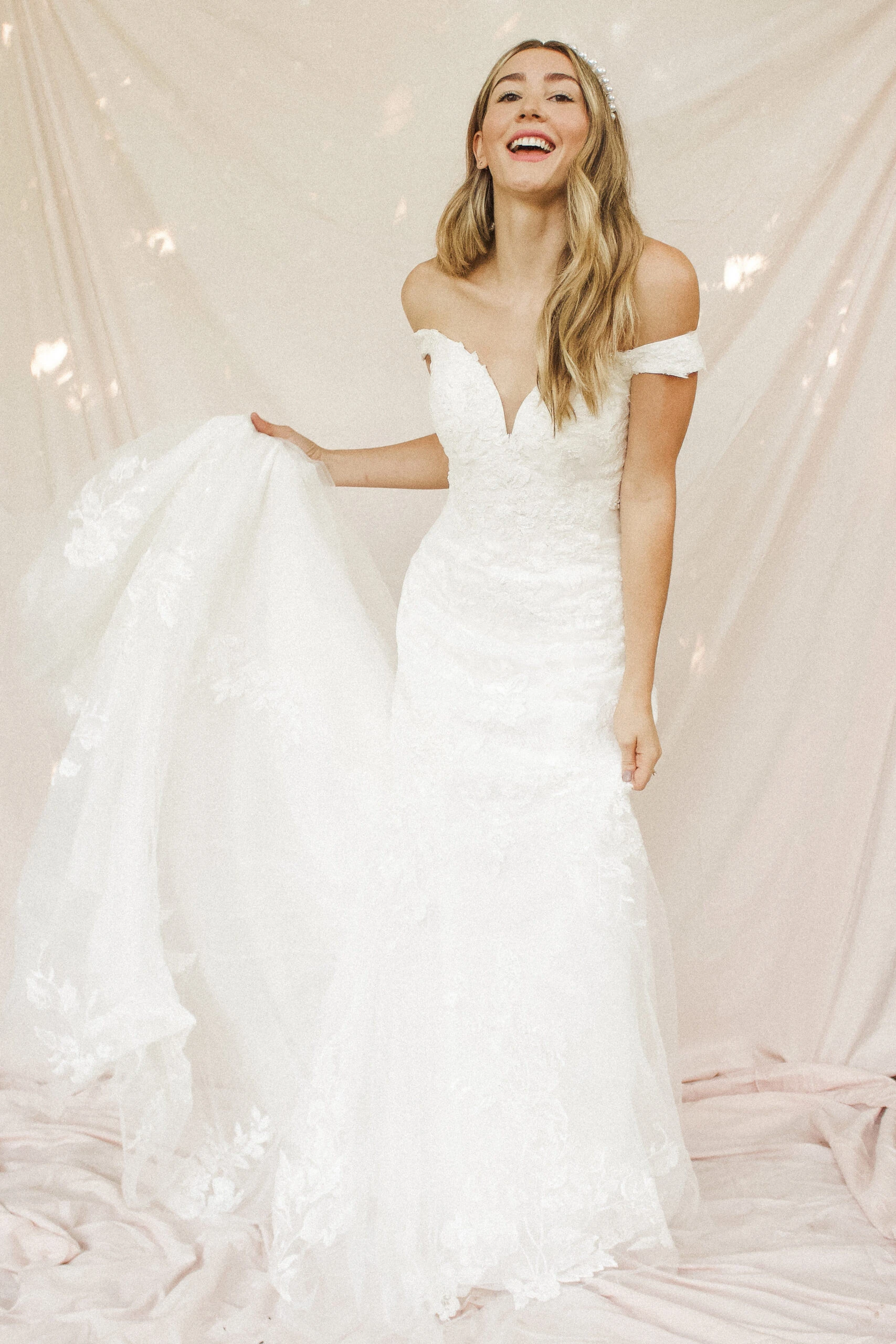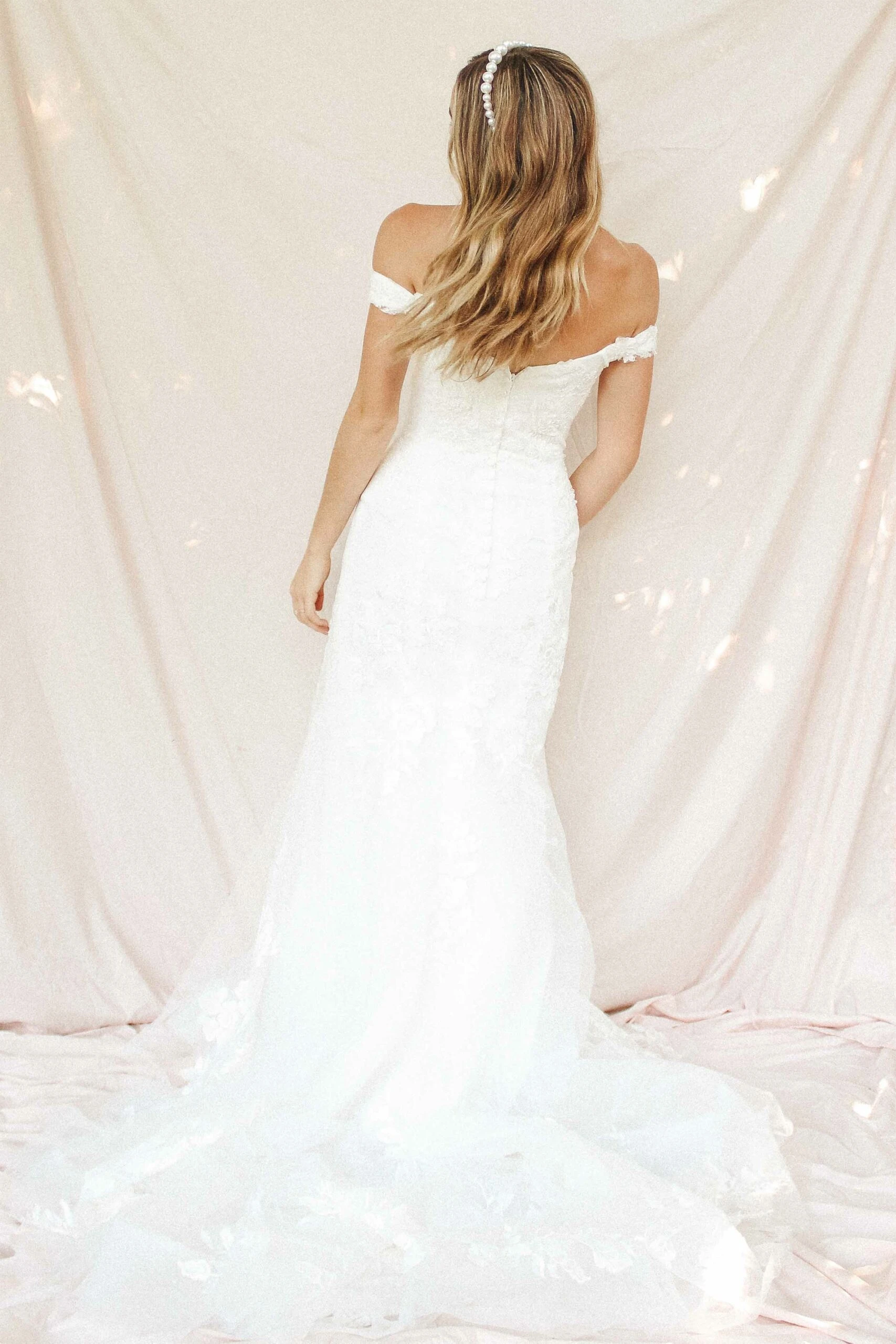 For brides seeking dramatic flair, a tulle mermaid wedding dress is the way to go. Stella York Style 7272's tulle hugs your curves before flaring out into a breathtaking skirt.
Are Tulle Wedding Dresses in Style?
Absolutely! Tulle wedding dresses have stood the test of time and modern brides continue to adore them. The undeniable charm and graceful look of tulle gowns make them a timeless choice, ideal for both traditional and contemporary weddings.
The Popularity of Tulle Wedding Dresses
The love for tulle wedding dresses extends beyond their romantic appeal. The lightweight and breathable nature of tulle fabric ensures that you stay comfortable throughout your special day. Additionally, the versatility of tulle allows designers to create various styles, making it easy for brides to find their match.
Over the years, many iconic brides have chosen tulle gowns for their weddings, further cementing their popularity. From classic brides like Grace Kelly to modern-day celebrities like Meghan Markle, tulle wedding dresses are here to stay.
Tips for Accessorizing Your Tulle Wedding Gown
Accessories play a crucial role in completing your bridal look. When it comes to tulle wedding dresses, less is often more. Allow the intricate details of your gown to shine by opting for delicate jewelry, such as a simple necklace or stud earrings. Veils with subtle embellishments also complement tulle gowns beautifully.
Tulle Wedding Dresses for Every Season
Tulle wedding dresses are also versatile year-round. In the spring and summer, lightweight tulle layers create a whimsical and flowy look, ideal for outdoor ceremonies and warm-weather venues. For fall and winter weddings, combine tulle overlays with cozy boleros or capes to ensure both elegance and comfort.
Now that you love tulle wedding dresses as much as we do, it's time to find the one that steals your heart. Book an appointment with True Society, where our expert stylists will assist you in selecting the ideal tulle dress. Find the store nearest to you and begin the magical journey toward saying "I Do" in the dress of your dreams! Selection varies by store.