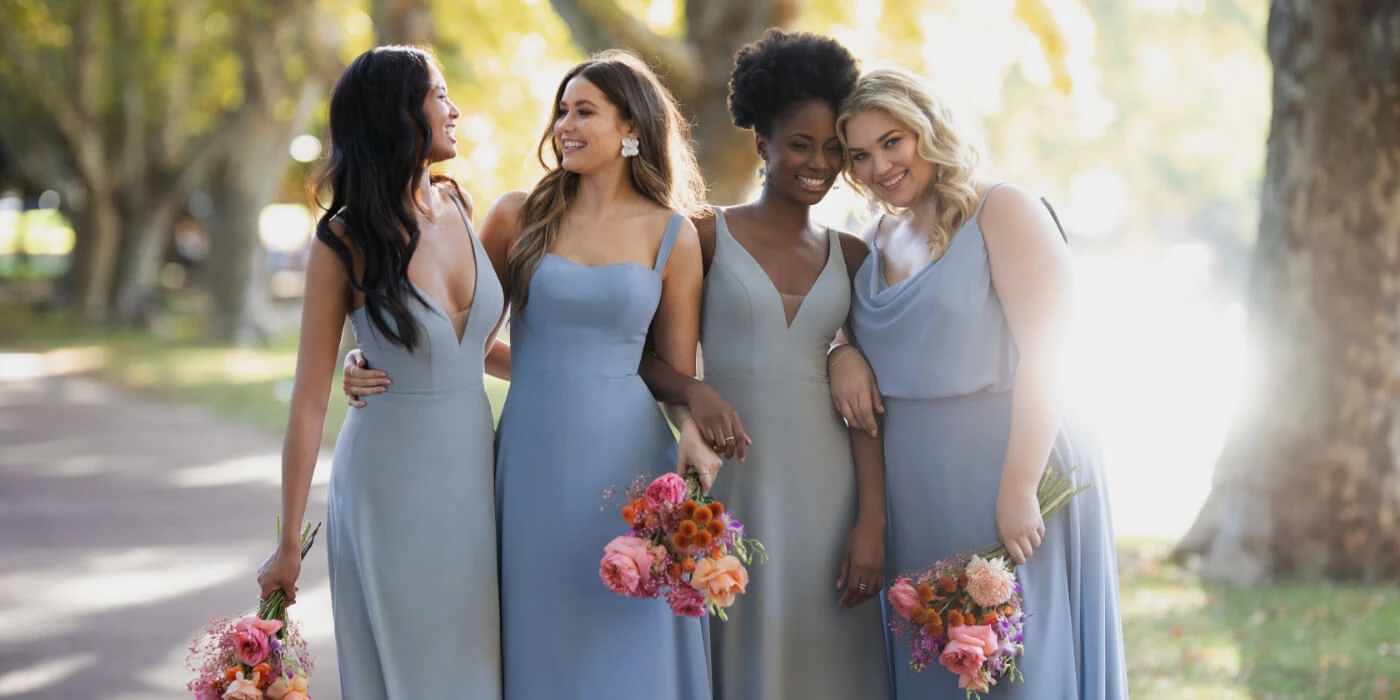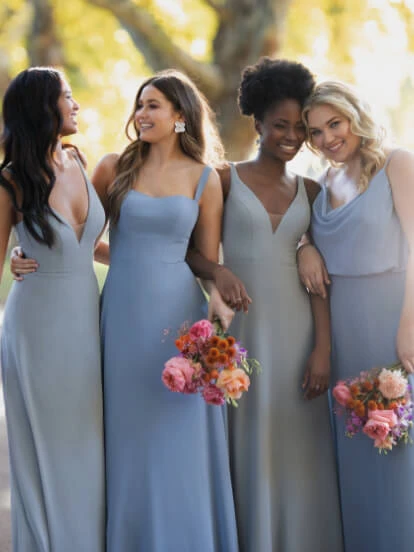 Sorella Vita Bridesmaids Dresses
Celebrating your love story means celebrating with the friends who have always had your back. Bring your bridesmaids to try on our award-winning designer bridesmaid dresses, while making memories to last a lifetime. With modern details, dozens of color combinations and swoon-worthy fabrics available in every size—these of-the-moment gowns will give your bridesmaids a versatile piece they can't wait to wear again.
Gown selection varies by store.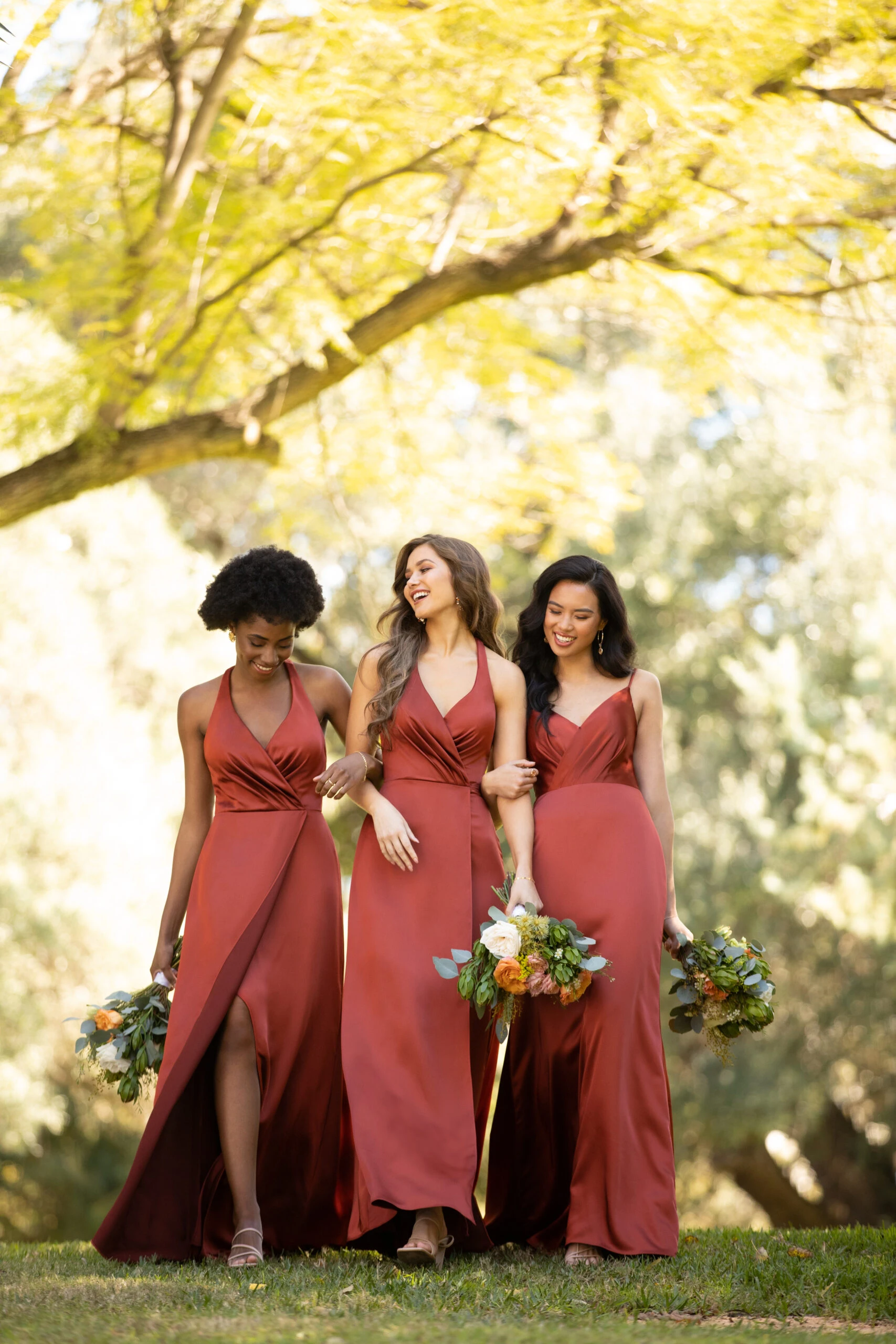 Featuring more than 30 color options and a multitude of luxurious fabrics, Sorella Vita offers an unlimited array of options you won't find anywhere else. Including a variety of short and long bridesmaid gowns in regular and plus sizes, from boho-inspired off-shoulder details and elegant, structured A-lines—there's a gown for everyone, no matter their size or style. Our selection allows you to create the perfect on-trend party style, whether it's a traditional monochromatic theme in luxurious burgundy or black, or even a mix-and-match color scheme featuring accents of vintage rose, dusty lavender and bellini for a fresh yet opulent palette. View the entire Sorella Vita bridesmaid dress collection at the designer's website.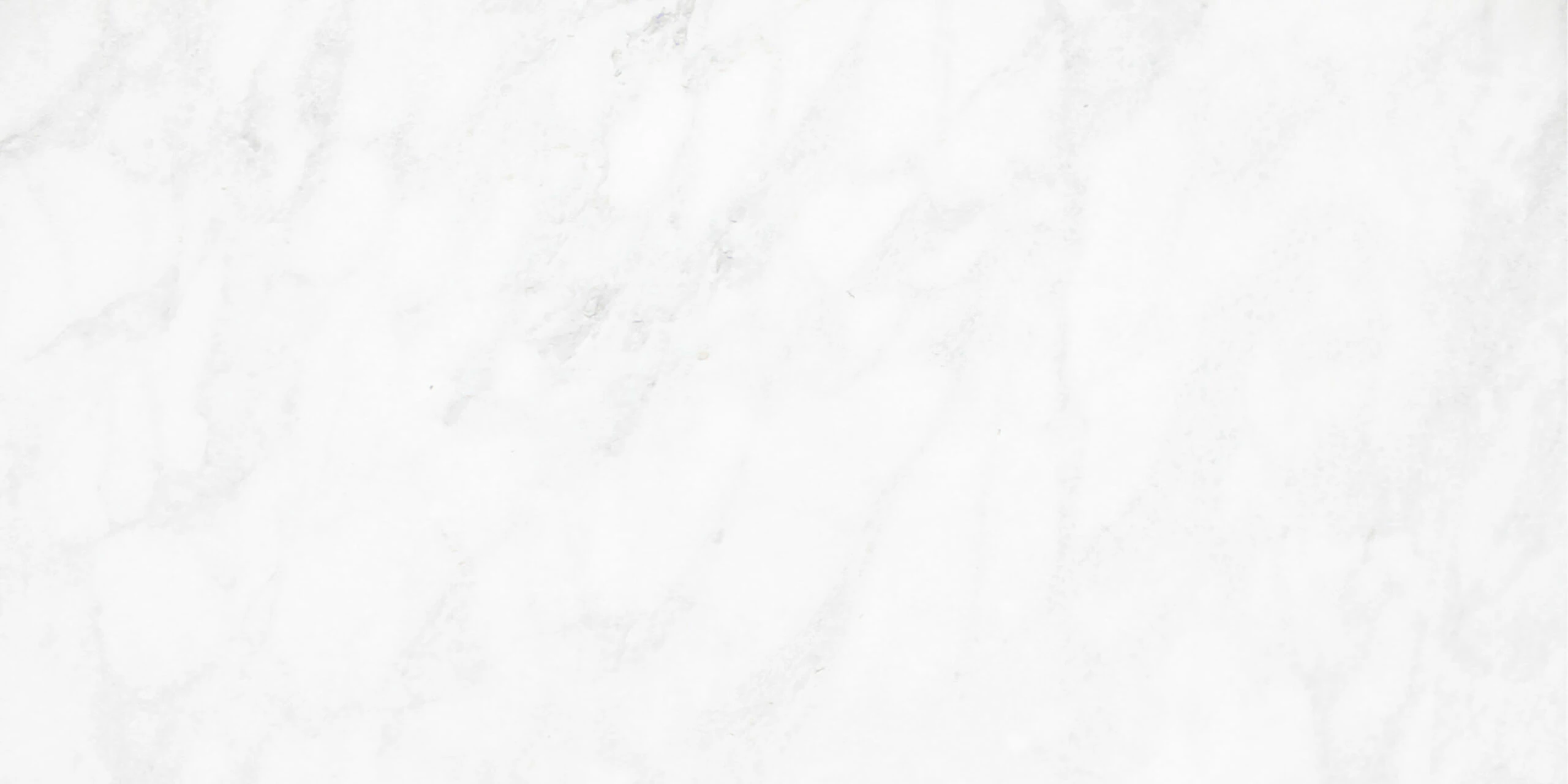 Frequently Asked Questions
HOW EARLY DO YOU NEED TO ORDER BRIDESMAID DRESSES?
While you might think ordering ahead of time may only be necessary for your wedding dress, it's just as important to get bridesmaid dresses ordered sooner than later. This will allow for manufacturing and alterations time. Shopping for your bridal party dresses should start no less than six months prior to the big day. Check out our Sorella Vita line of bridesmaids dresses at a True Society location near you to get a head start on your bridesmaid preparations!
DO BRIDESMAIDS KEEP THEIR DRESSES?
Yes! The bridal party is expected to keep their dresses. Choosing versatile shades in black or blue and a fabric like chiffon can ensure the bridesmaids will be able to get more use out of the gowns after the wedding day.
HOW DO I CHOOSE A BRIDESMAID DRESS?
The best way to pick out a bridesmaid dress style is to get your bridal party together at your local bridal shop. The choice is up to the bride, but having everyone there for input will ensure you pick the right gowns and the proper sizes for everyone in your bridal party. If possible, you can even bring out a sample of your wedding dress to see how it looks next to the bridesmaid dresses to ensure the styles work well together. Schedule an appointment at a True Society location near you and bring the whole bridal party with you. Our stylists will make sure your shopping experience is unforgettable and help you select the perfect bridesmaids dresses for your big day.
DOES THE BRIDE PAY FOR THE BRIDESMAIDS' DRESSES?
Typically the bridesmaids are expected to pay for their own gown, but it's up to the bride to decide if she wants to pay for the bridesmaids' dresses.