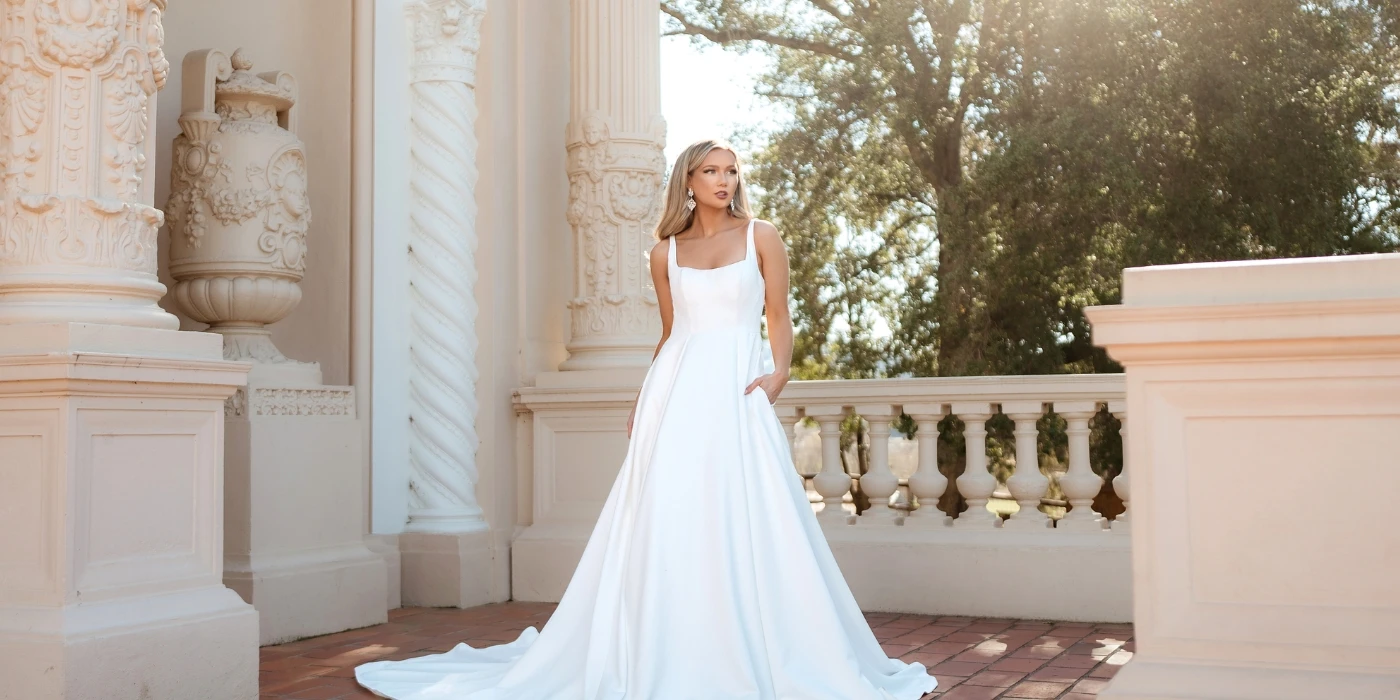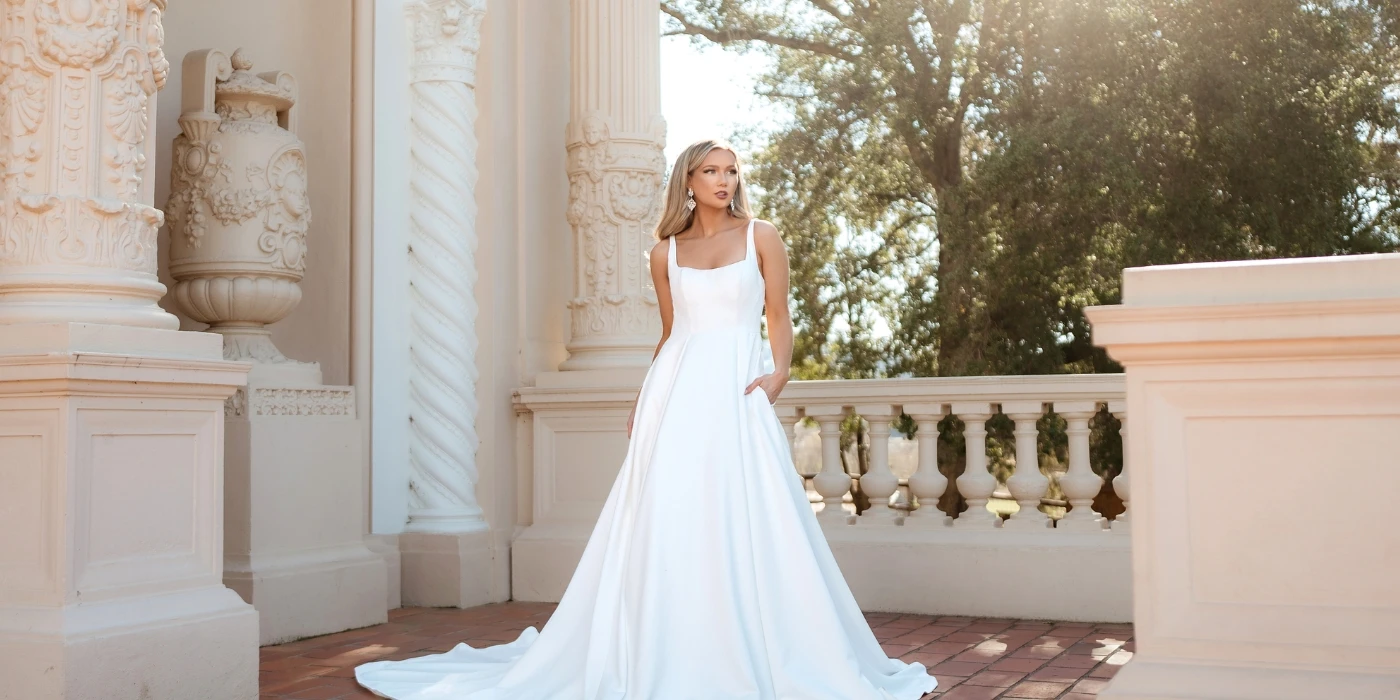 Simple Wedding Dresses
For a less-is-more vibe, look no further than our selection of simple wedding dresses at True Society. Whether you seek a simple lace gown for a casual look, or simple long sleeves for a refined statement—these gowns were made to reveal your sleek and chic personality through an unbelievable range of minimalist styles. And with so many of these incredible silhouettes available in plus sizes, you won't believe how many options are available to you at True Society. That's why we hope you'll stop by to see for yourself—book your appointment today!
Gown selection varies by store. Click a photo for more details.
When Should I Schedule My Appointment?
Depending on the dress you choose, there is a chance that we will need to special order a gown to fit your measurements. This usually requires several months of creation time, plus shipping and alterations. If your wedding date is quickly approaching, we recommend calling your local True Society store to inquire what options are available when making your appointment.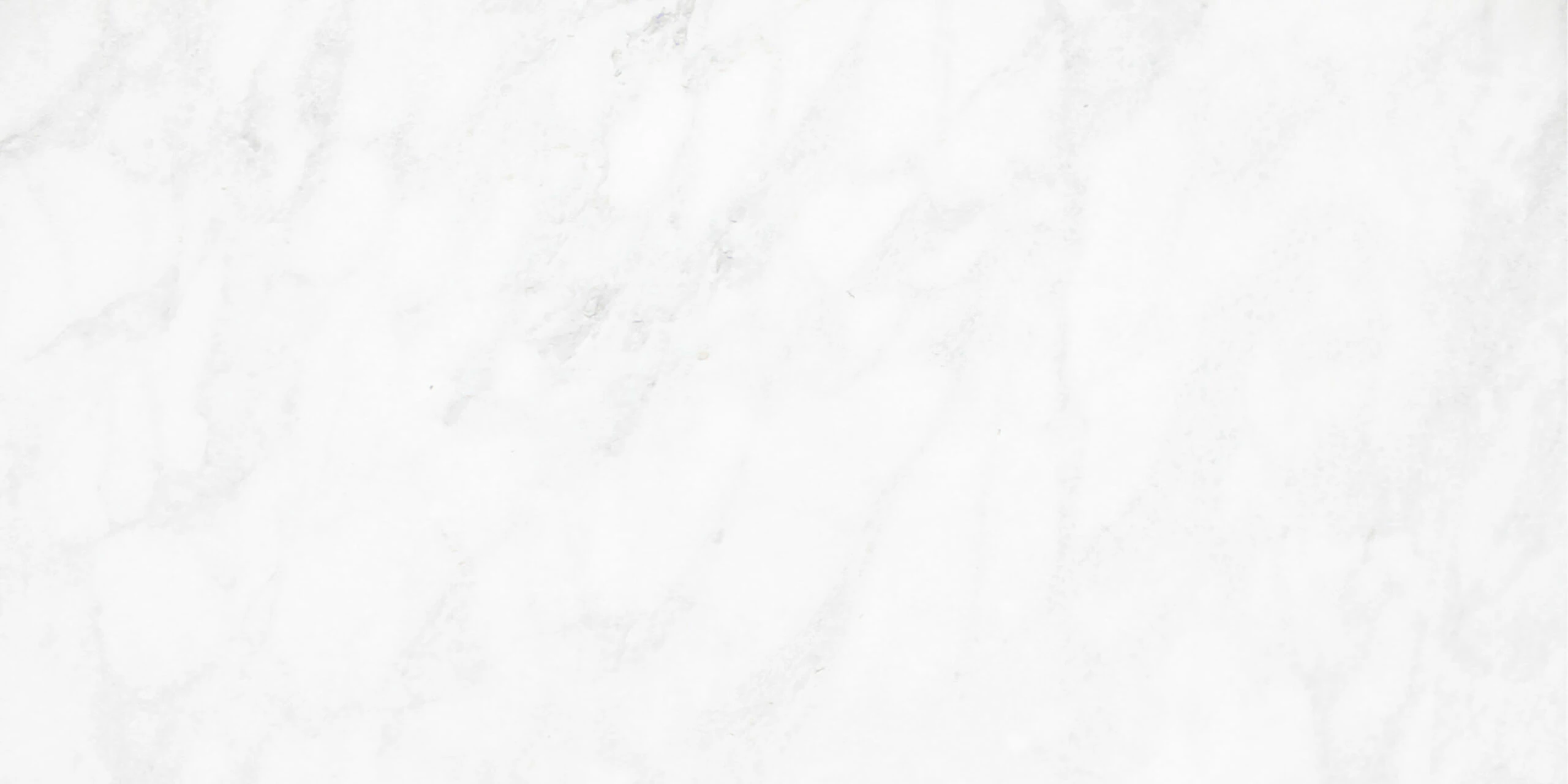 Frequently Asked Questions