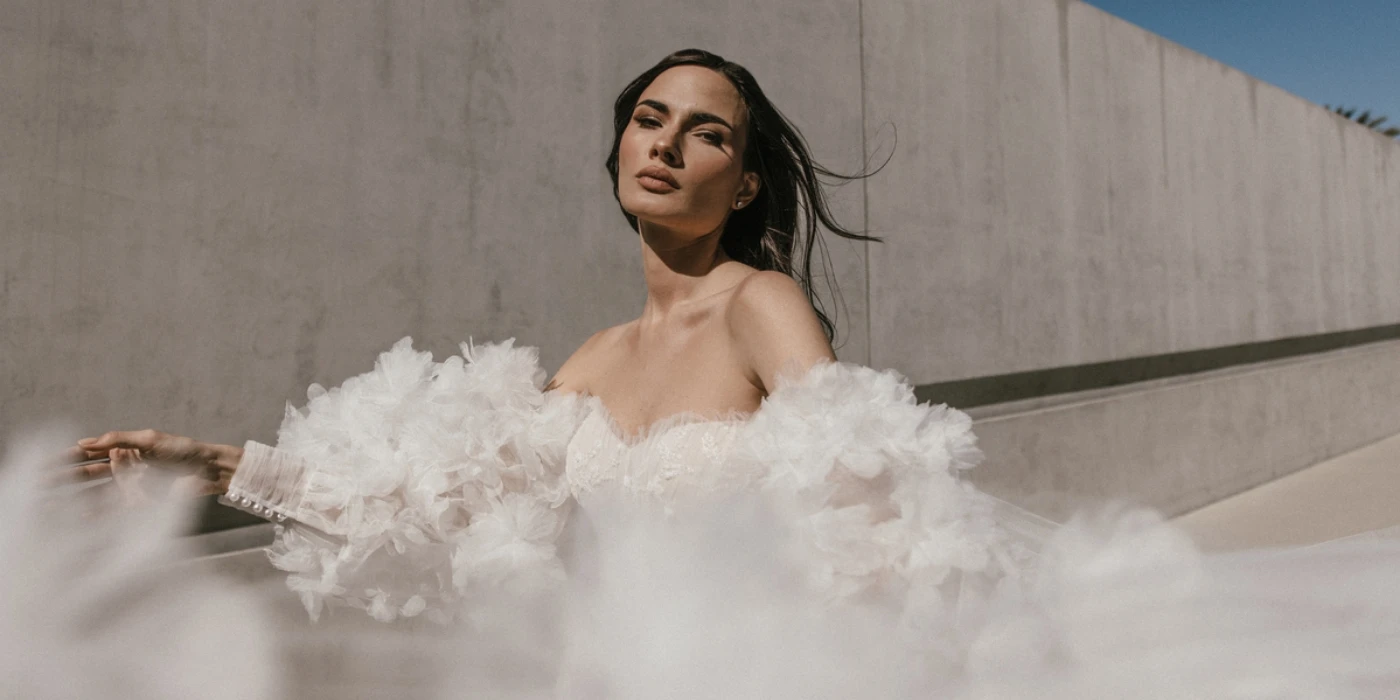 The Very Best of Wedding Dresses
Just like our brides, there's more to our wedding dresses than meets the eye. Each design we carry has been envisioned by artists who share one very important thing in common: ensuring that every gown is created with the highest quality construction for an adaptable, innovative fit that brings out the best of every bride. Whether it's a traditional wedding look with modern elements, boho, romantic or a simple statement—our value remains unmatched in the bridal industry today, and is only made possible by the passion and precision of someone truly in love with what they do.
Gown selection varies by store. Click a photo for more details.
Make Your Appointment, and We'll Take Care of the Rest.
It's that simple. When you book with us, we'll schedule a custom shopping experience for you and your guests. With private fitting rooms and one-on-one assistance, our experienced stylists will offer their extensive design knowledge with friendly, personal guidance tailored to your needs—so you can focus on looking and feeling as beautiful as you've always imagined when you dress for "I do."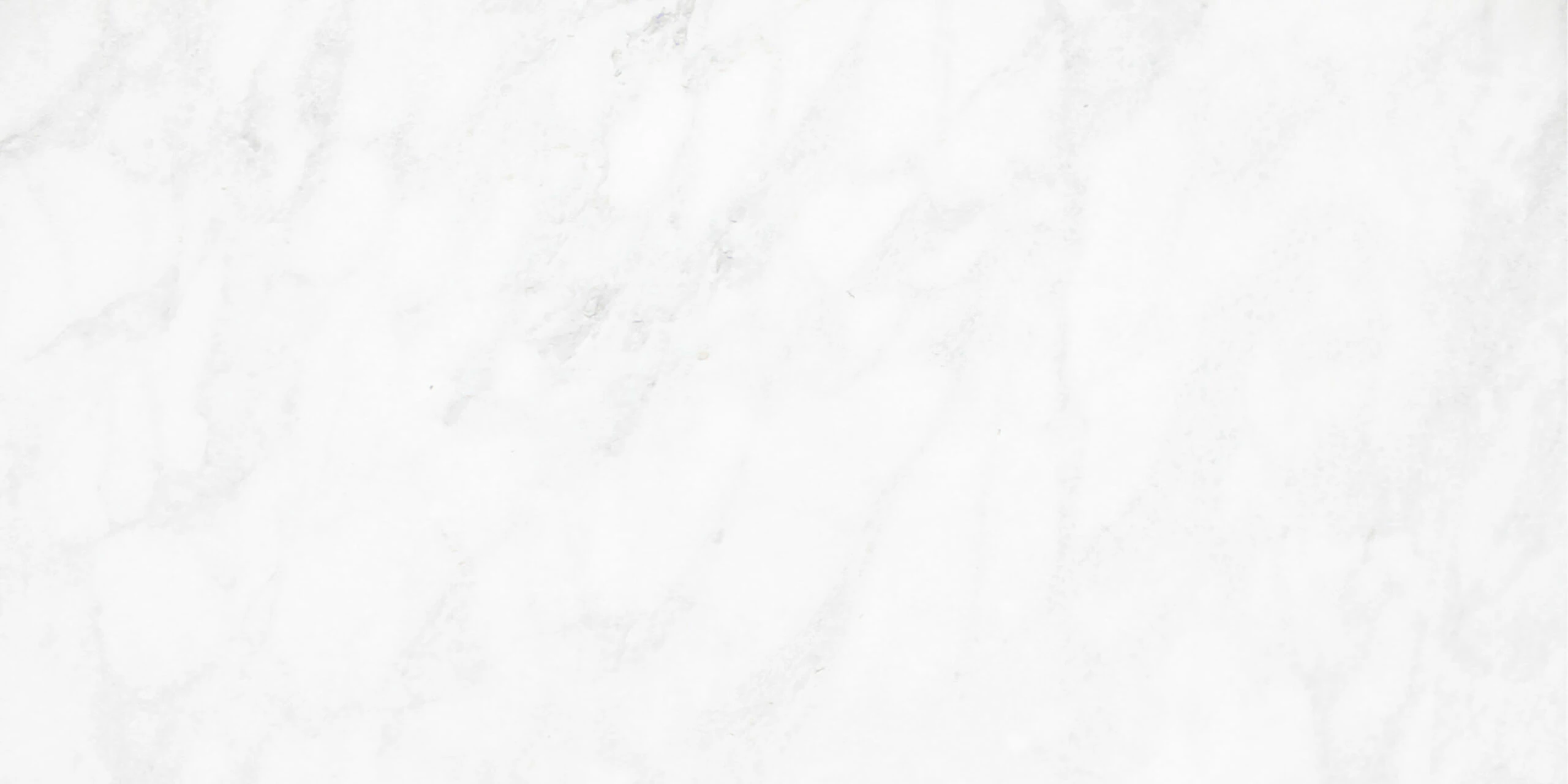 Frequently Asked Questions
WHAT DO I WEAR UNDER A WEDDING DRESS?
The answer to this will vary greatly depending on the design, size and silhouette of your wedding dress. For some dresses, wearing a strapless nude bra will be the best option. You can also choose to have a bust cup sewn into your dress, which is ideal for a gown with a sheer bodice. Consider nude shapewear underneath your dress, as that will be the least noticeable and keep everything smooth under the gown. Shapewear comes in all varieties, so be sure to work with your bridal stylist to get the best advice for your specific shape, silhouette and bridal gown.
WHO SHOULD I TAKE WEDDING DRESS SHOPPING?
Finding your dream dress should be a memorable moment shared with your closest family and friends. Most of our brides have success bringing anywhere from one to six guests to accompany them at our bridal shops, but we welcome you to bring whoever's opinions you value and trust the most. You are also welcome to call anyone who is unable to make the appointment! We ultimately want you to feel confident and gorgeous when you stand in front of the mirror in one of our gowns, because we know that shopping for a wedding dress is a once-in-a-lifetime experience.
HOW DO I CHOOSE A BUSTLE FOR MY WEDDING DRESS?
It is important to note that the type of bustle you choose depends on your bridal gown, as some dresses may be easier to alter than others. The length of the train, the shape of the dress and the fabric are all important factors when choosing a bustle. Before scheduling an appointment at a location near you, check out our blog post for tips on bustling your wedding dress. After you've found your gown, consult with your stylist to get the best bustle recommendations for your dress. They will also show you the correct way to bustle that specific style.
WHAT TO DO WITH AN OLD WEDDING DRESS?
As most brides choose white wedding dresses rather than other colors, we know how hard it can be to reuse a bridal gown after the wedding. So what can you do? You can preserve your dress to keep it as a memento, but there are also some creative options to consider. Dyeing the dress a different color, or altering it to a shorter length will allow you to wear it again and again. You may also wish to donate or sell the dress to another bride-to-be that may not be able to afford a brand-new dress.
WHAT SHOULD I WEAR TO MY WEDDING DRESS SHOPPING APPOINTMENT?
While wedding dress shopping, we recommend wearing skin tone undergarments (strapless bra, shapewear etc.) as some thinner dresses may allow bright colors to show through. We also recommend wearing the shoes or heels that you plan on wearing at your wedding (if you have them), as well as any accessories you have already selected so you can see it all come together. For more tips, consult your bridal stylist before heading to a bridal shop near you for your appointment!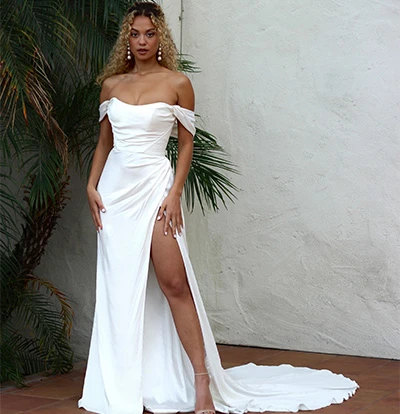 Wedding Dress Fabrics
Arming yourself with information about types of fabrics will help you choose a gown fit for your venue, season and style preferences.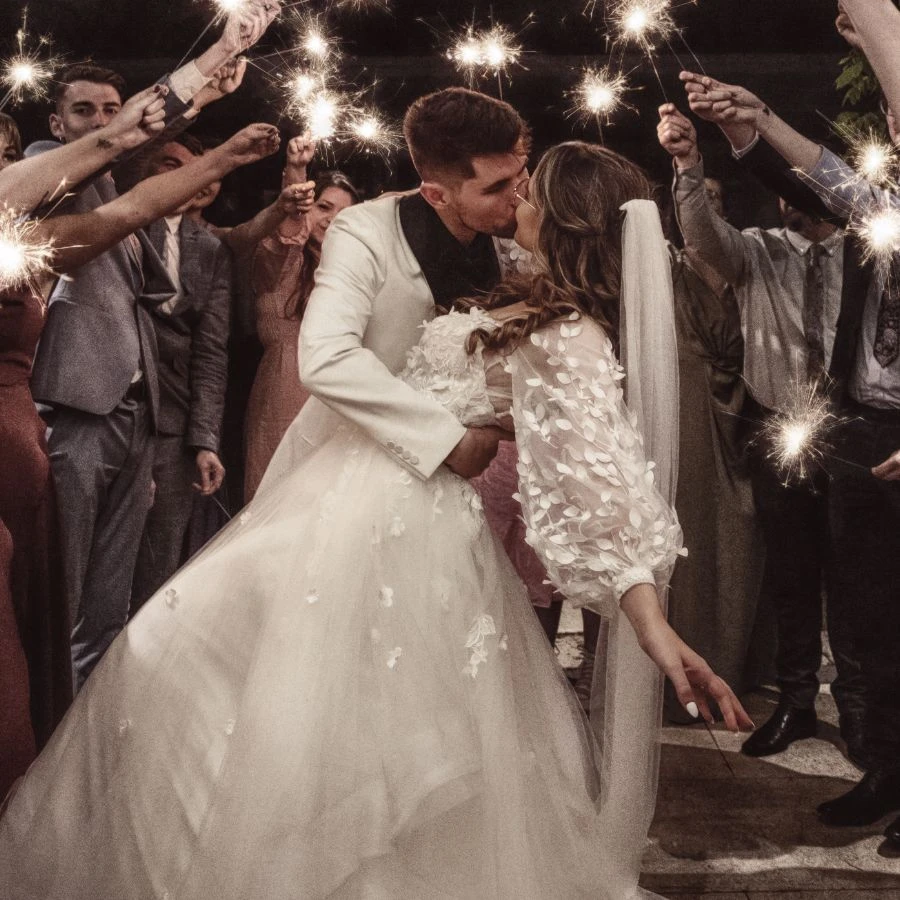 Celebrate the Magic
Brides with an appointment between November 20 – December 24 will have a chance to win a FREE wedding dress and other merry surprises and savings.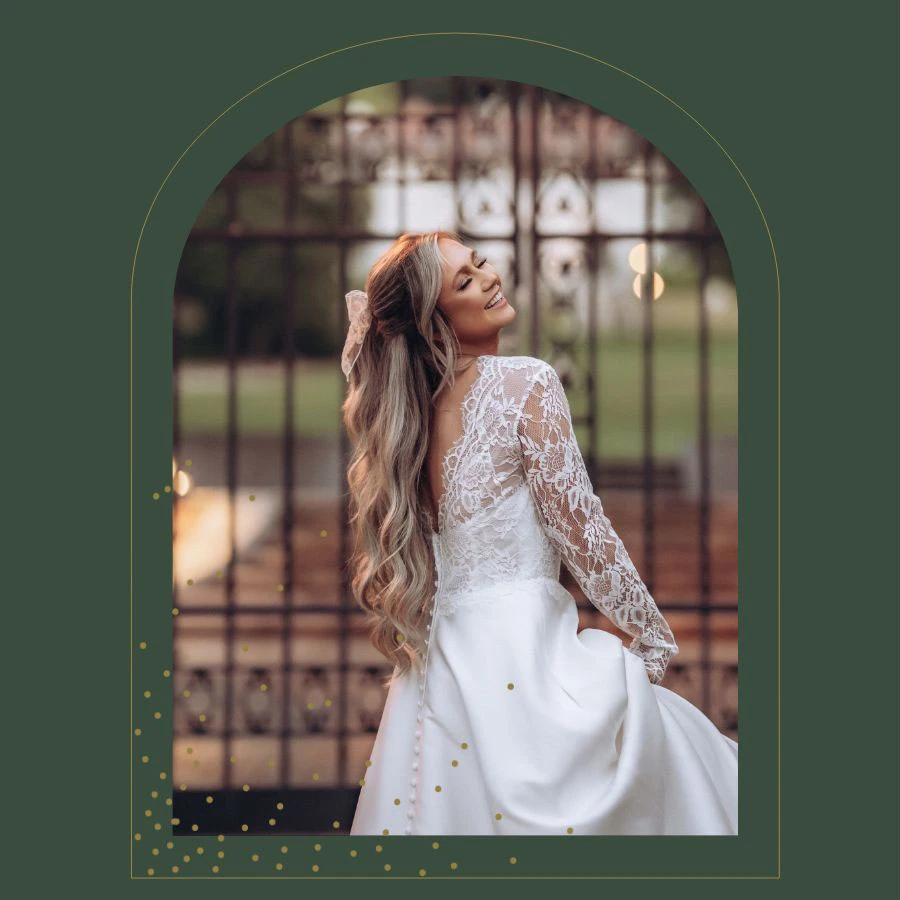 Celebrate the Magic
Brides with an appointment between November 20 – December 24 will have a chance to win a FREE wedding dress and other merry surprises and savings.