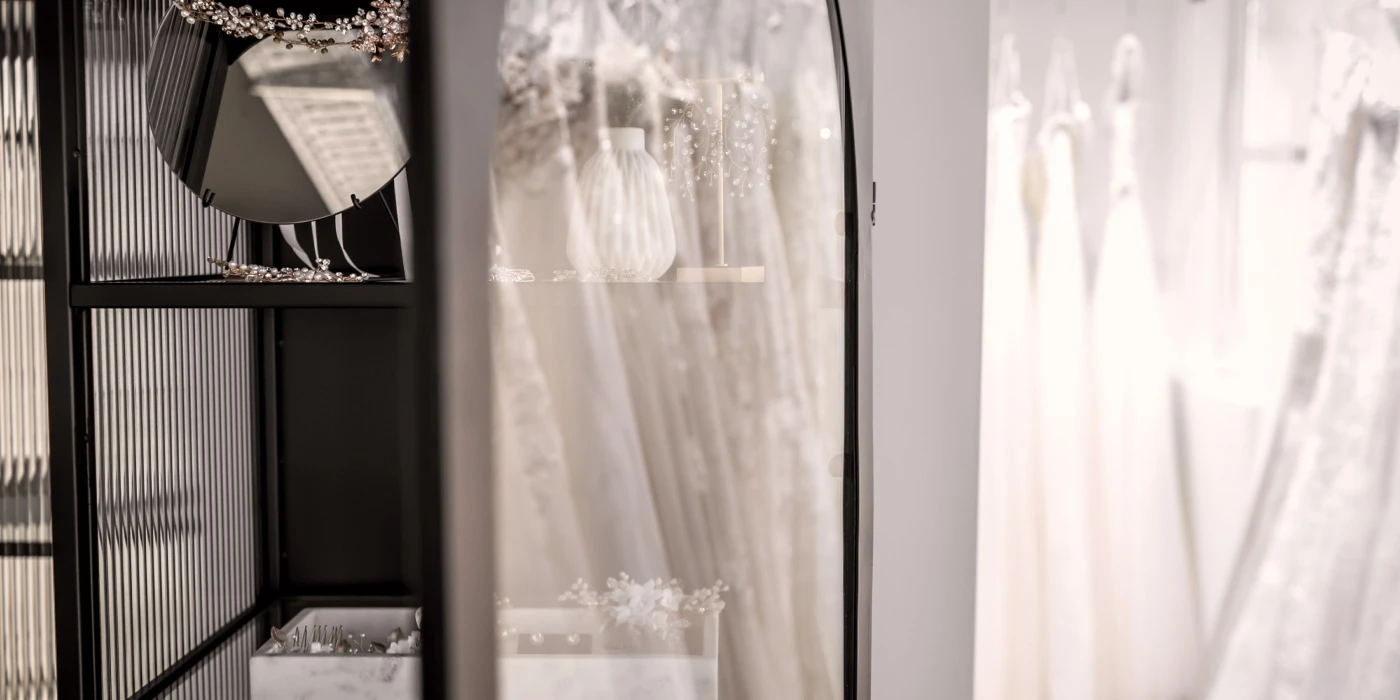 Bridal Accessories
When it comes to perfecting your wedding-day look, the dress is just the beginning. Explore our incredible selection of veils, jackets, belts and more to complete your bridal shopping experience!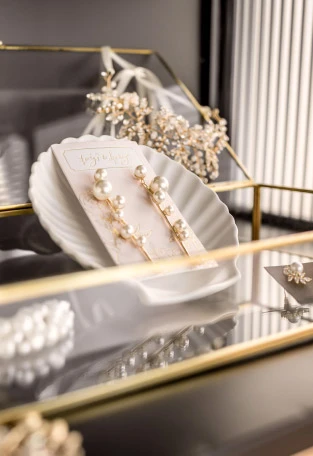 Jewelry
For just a bit of sparkle.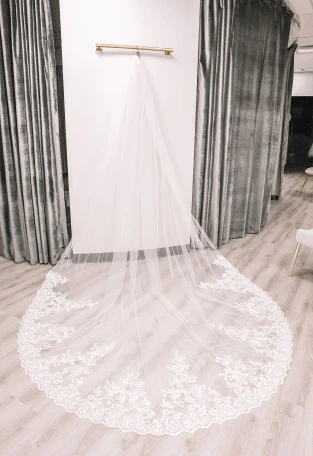 Veils
Are you a cathedral veil type or more of a blusher?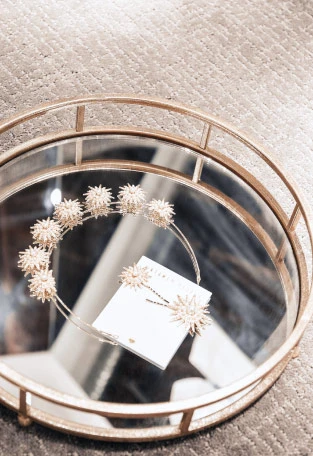 Hair Accessories
Top if off with our variety of headbands, pins and move.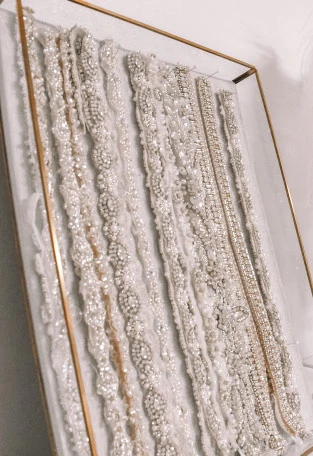 Belts
For the extra "something." The perfect way to tie it all together.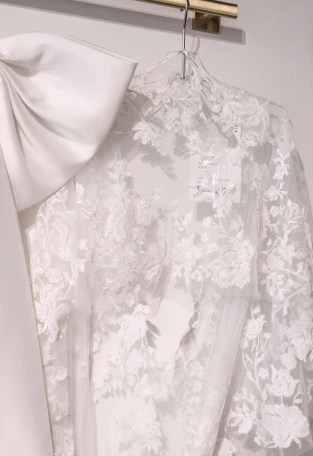 Bridal Jackets
Be shoulders above the rest. Add sleeves, lace or totally change up your neckline with one simple accessory.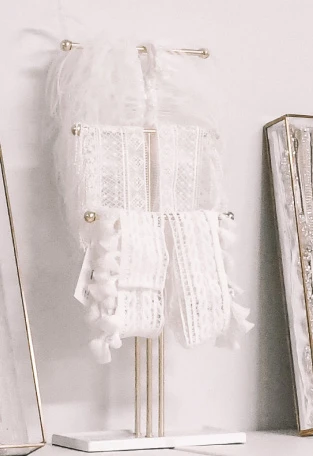 Cuffs
A little bolder, a little wilder. Add some fringe and flair with out boho cuffs.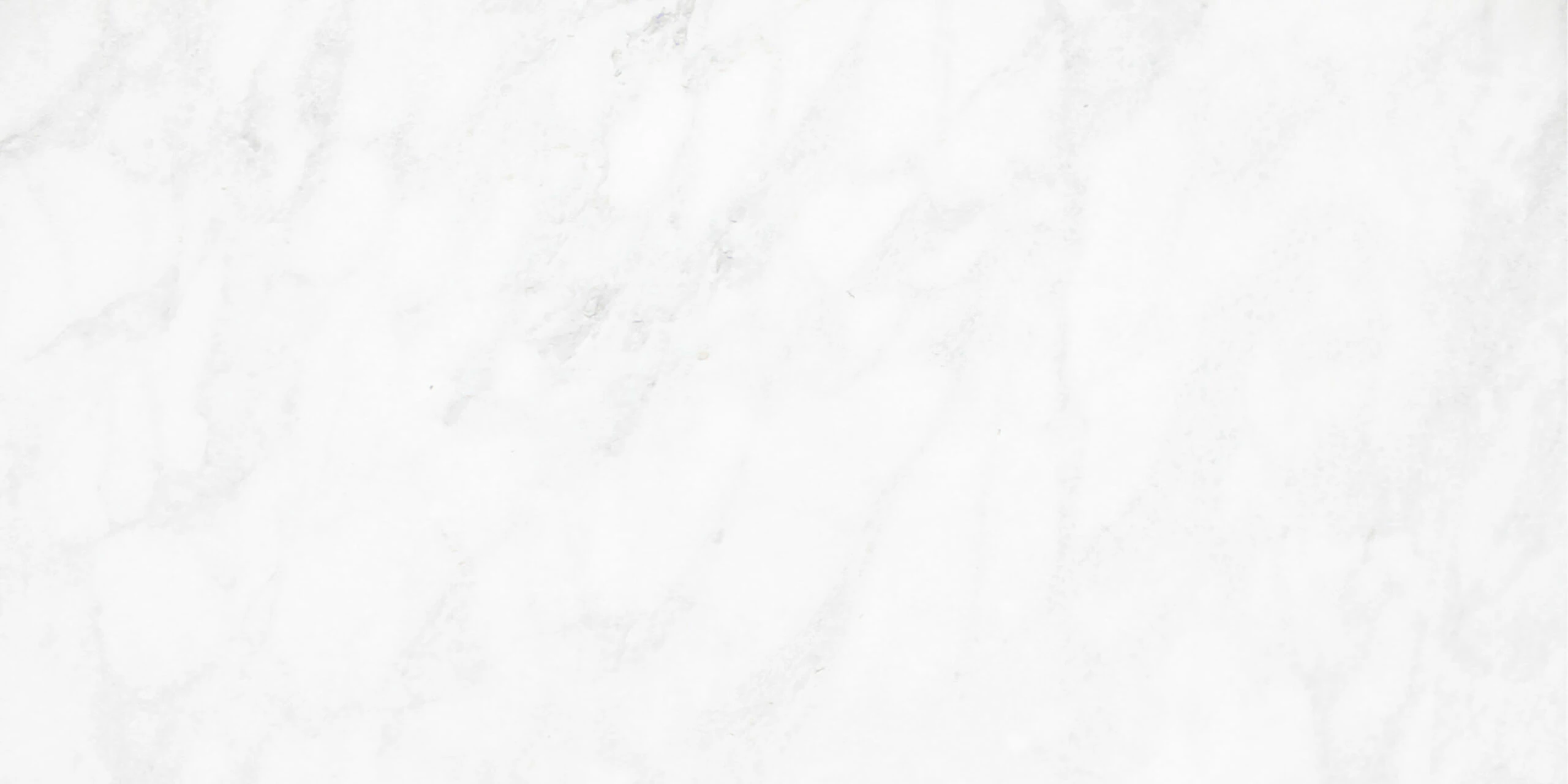 Frequently Asked Questions
HOW DO I CHOOSE BRIDAL ACCESSORIES?
When choosing bridal accessories, it's important to not stray too far from your own style. Think about what you would typically wear every day, and try to incorporate those elements into your accessories. While it is definitely a bonus to add accessories, the bride and the dress should always be the focal points. The best way to choose accessories is to try them on and see how they look with your dress. That way, you can envision it all coming together. Work with a bridal stylist at a True Society near you to see our accessories in person.
HOW DO I WEAR BRIDAL HAIR ACCESSORIES?
From veils, to hair pins, to headbands, bridal hair accessories can help bring your wedding day look to the next level. While the right accessories will vary depending on your style, the dress, the wedding theme, and your own personal tastes, we can still offer a few tips to start your search. First, always stick to what you like. If you think you look good in something, that confidence will show on your wedding day! Another thing to consider is your hairstyle as the accessory, which should flatter your hair in a way that makes you feel the most confident. Work with your bridal stylist or wedding day hair stylist to get ideas on the best ways to wear your hair accessories.
CAN I MAKE MY OWN BRIDAL ACCESSORIES?
Of course you can! Making your own accessories is a great way to bring your personality to your wedding day look. Consider adding extra details to your shoes, or taking a piece of your mother's or best friend's wedding dress to create a hair accessory. This will add a little pop of detail while also adding additional meaning to your wedding day look. If DIY isn't your style, work with your bridal stylist and check out our accessories during your bridal appointment.