For nontraditional brides who want to elevate their bridal style but don't want to wear a classic veil, our True Crew gathered some beautiful boho veil alternatives! Whether you're going for a low-key vibe on your special day or you're envisioning an effortlessly bohemian bridal look, there are so many great veil alternatives to consider when planning your dream wedding. From stylish wide-brimmed hats and glamorous crowns to modern headbands and delicate hairpins, accessories can give your bridal look an unexpected twist.
Before making a decision about wearing a veil or other hair piece alternatives on your big day, we encourage you to learn more about wedding veils so you can feel confident about your choice. If you decide against a veil, we recommend you consider one of these creative wedding veil alternatives to really elevate your boho wedding dress!
What Can I Wear Instead of a Traditional Wedding Veil?
Bridal Crowns
Bridal crowns are a beautiful option for the adventurous bride who wants to feel both luxe and glamorous on their big day. Because bridal crowns come in a variety of styles and materials, there's sure to be an option that will suit every bride's style.
To achieve a head-turning boho bridal look, try a metallic crown adorned with sparkly crystals! If you're going for a more whimsical vibe, consider a delicate floral crown or one with botanical-inspired motifs. No matter what design you choose, bridal crowns are a chic way to give your boho wedding style a seriously sophisticated appeal!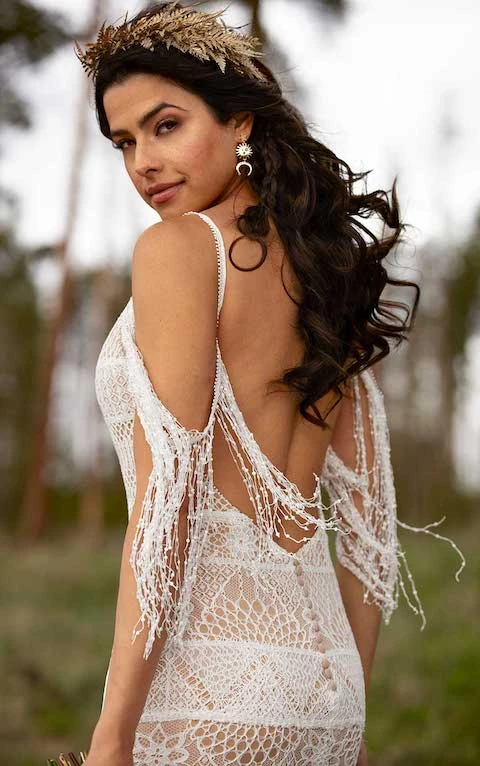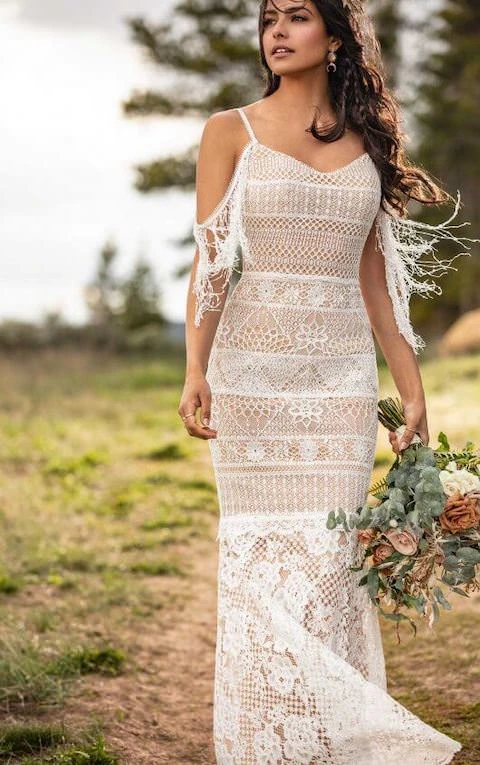 Bridal Hairpins
For the boho bride who wants something a little more understated, hairpins are a wonderful way to add a touch of elegance to your look without going over the top. Dainty hairpins with beads or crystals provide a hint of sparkle without taking away from the carefree vibe you crave. If you want to make a bigger fashion statement, try hairpins with more eye-catching embellishments like flowers or feathers.
Hairpins can be worn in a variety of ways so brides can really get creative with how they style them. Try wearing them in an updo for a more traditional approach or even down in loose waves for a laidback look!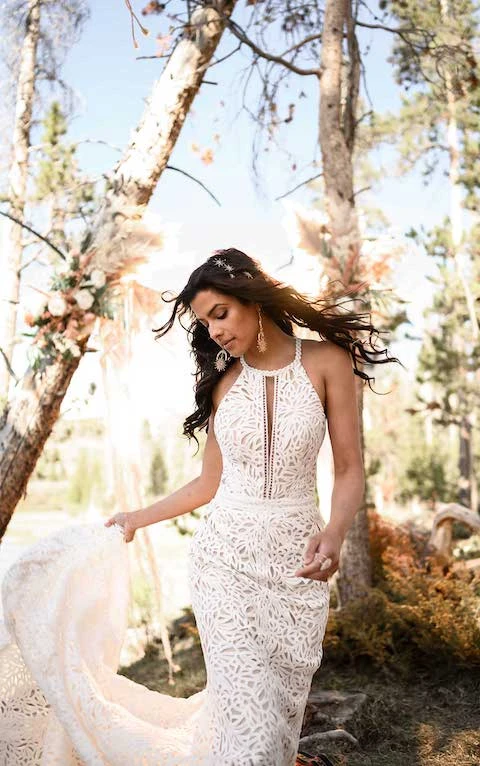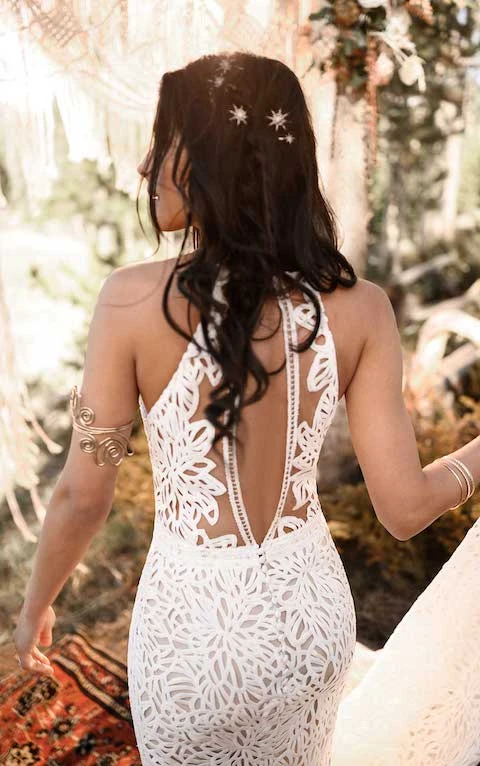 Bridal Headbands
Bohemian weddings are all about embracing a free-spirited attitude, and what bridal accessory could be more carefree than a headband? Headbands are a stylish alternative to the traditional appeal of a veil, and they can really bring a fresh and fashionable flair to any bridal look.
Depending on its design and material, a headband can make a boho wedding dress feel sweet or modern without adding too much drama. If you're looking for a way to add a little charm to your boho wedding dress, consider wearing a headband!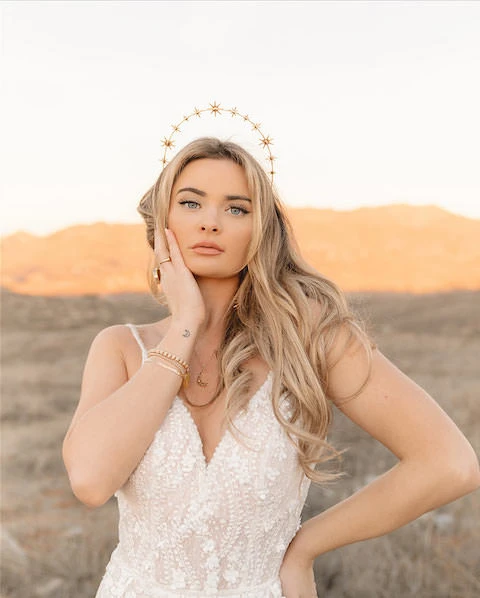 Wide-Brim Bridal Hats
For the boho bride who wants to make a fashion-forward statement, a wide-brim hat is a fresh and modern veil alternative! Not only will it keep you cool on a sunny day, but it will also add a seriously stylish appeal to your bridal look. For a rustic vibe, try pairing a dress with a straw hat. Or, if you want to add a touch of glamour, go for a velvet or satin-trimmed option. No matter which style you choose, a wide-brim hat is sure to turn heads both on and off the aisle!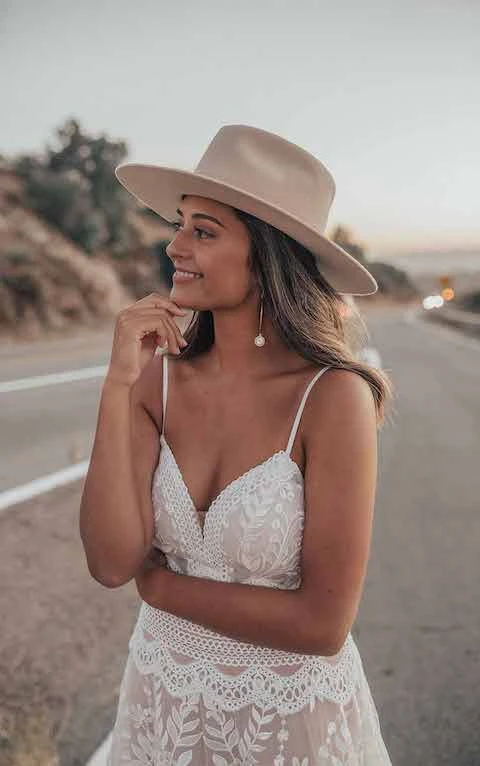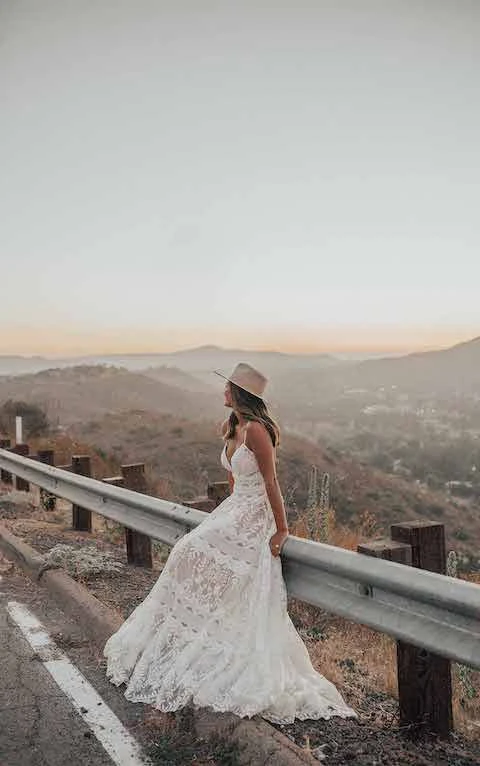 How to Pull Off a Unique Boho Style?
Whether brides are looking for a wedding veil alternative or just want to embrace their inner bohemian goddess, there are endless ways to make any boho style your own.
Mixing and matching different textures and materials is an easy and effortless way to give your bridal style a one-of-a-kind appeal. Try pairing a flowy dress with a jean jacket or a lace gown with high-knee leather boots. As long as you stay true to your own personal style, you can't go wrong!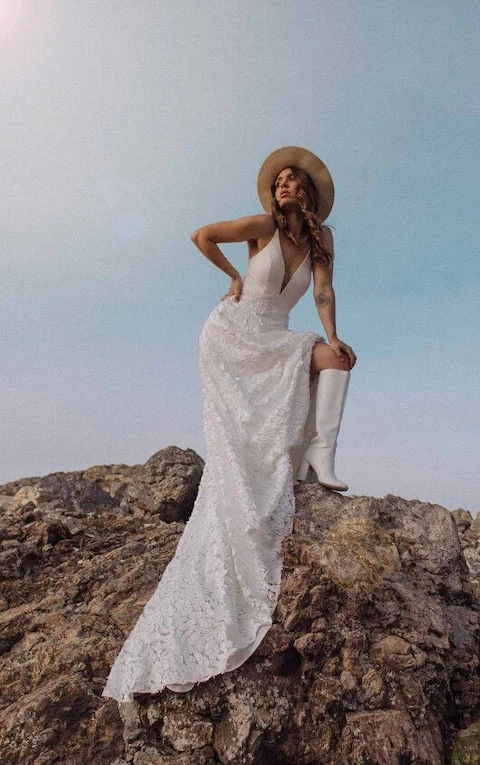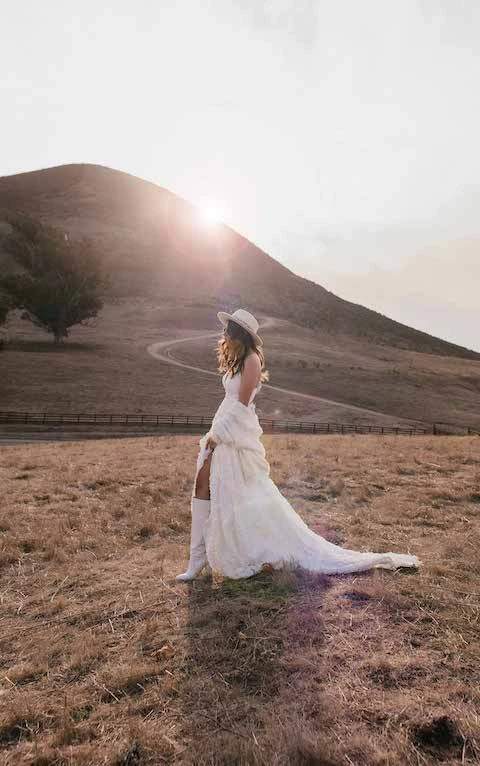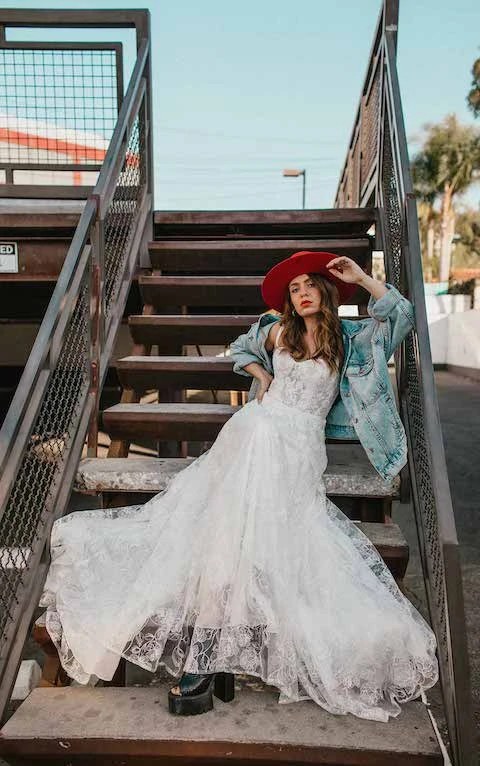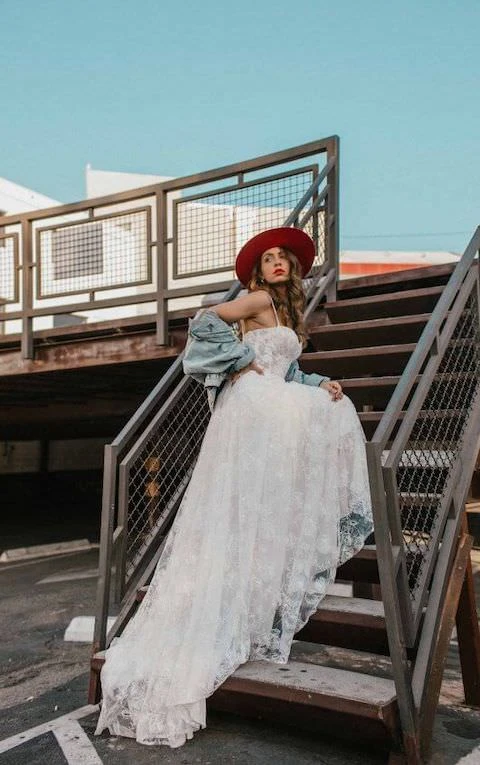 Where are the Best Places to Find Veil Alternatives?
When it comes to finding veil alternatives, a True Society bridal store is the best place to start your search. Each store offers a variety of accessories to consider!
Another option for boho accessories is Etsy. Etsy is filled with small businesses and independent designers who create one-of-a-kind pieces. In addition, many Etsy sellers can customize their items to match your specific vision, so you're sure to find something to fit your theme and desired look.
If you're feeling extra crafty, you can always try DIY-ing your own veil alternative, too! Pinterest is an excellent resource for creative ideas and boho inspiration.
Schedule an appointment at True Society today and let us help you find the most beautiful boho wedding dress and accessories to reflect your personality and style. Style selection varies per store.