This article is part of our Ultimate Wedding Dress Shopping Guide.
When it comes to shopping for your dream wedding dress, it's all about the stunning details! From the fabric to the embellishments to the silhouette, each and every component comes together to make for a gorgeous gown that makes you feel your best. One of these important details that shouldn't be overlooked is the wedding dress length! Continue reading to learn how to decide on the right length of wedding dress for you and to learn more about the different wedding dress lengths available.
How do you Decide on the Right Length for your Wedding Dress?
When deciding which wedding dress length is right for you, there are a few key factors to consider. The first factor that should determine your wedding dress length is the overall look you desire. Different lengths may lend a particular vibe, such as a modern, vintage or playful look. It is also important to consider the level of formality of your wedding.
For example, a short or midi length wedding dress is more casual, while a floor length wedding dress is ideal for a formal event. Lastly, consider the season and which wedding dress length is the most flattering on you!
Considerations for a Shorter Dress
You may want to consider a shorter dress, like a tea length wedding dress or a midi length wedding dress, if you're having a more casual wedding. Don't worry, though! Both of these wedding dress lengths can be sophisticated, chic and modern.
A bride getting married in a courthouse, on the beach or wanting a second look may opt for a shorter wedding dress length. Shorter dresses also tend to be easier to move in for the bride who loves to dance or is getting married outdoors.
Considerations for a Longer Dress
A floor-length wedding dress is an excellent choice for more formal affairs or for the bride who wants a traditional look. This length is ideal for weddings during colder months as well! Because longer dresses typically have trains, you will need to not only hem your wedding dress, but also bustle it as well.
Types of Wedding Dress Lengths
Floor Length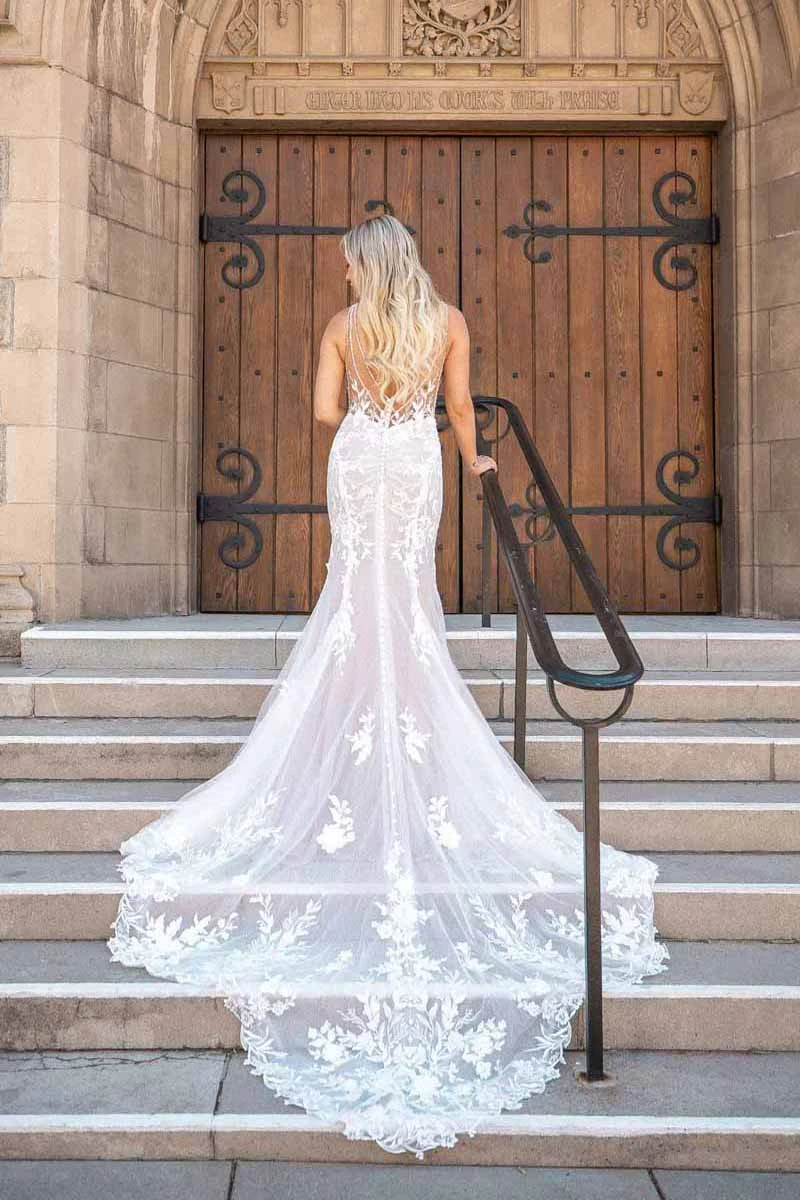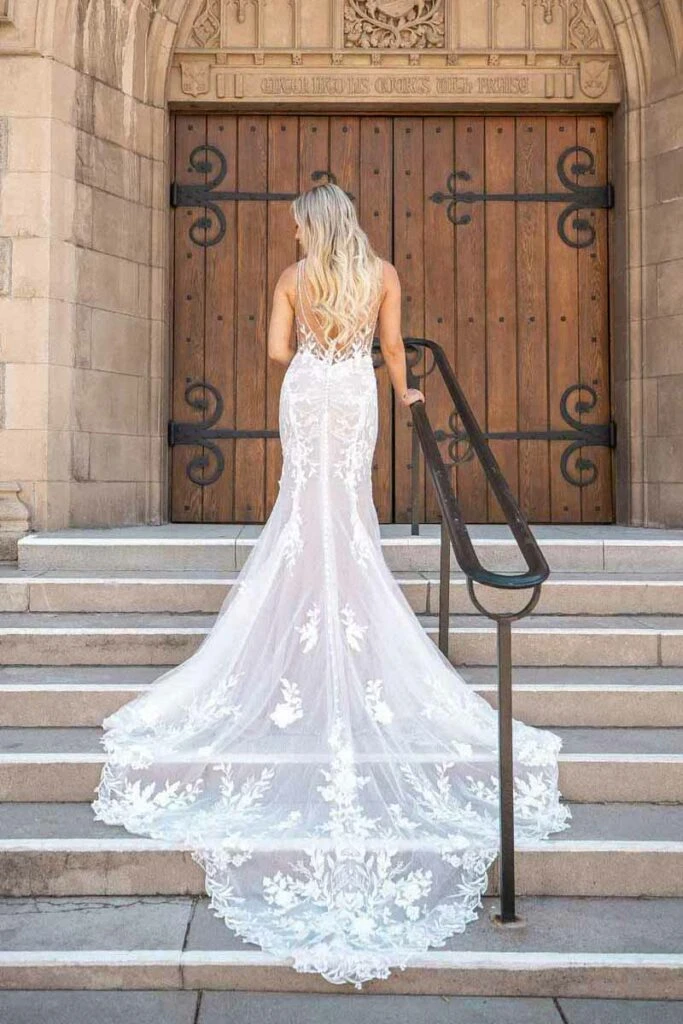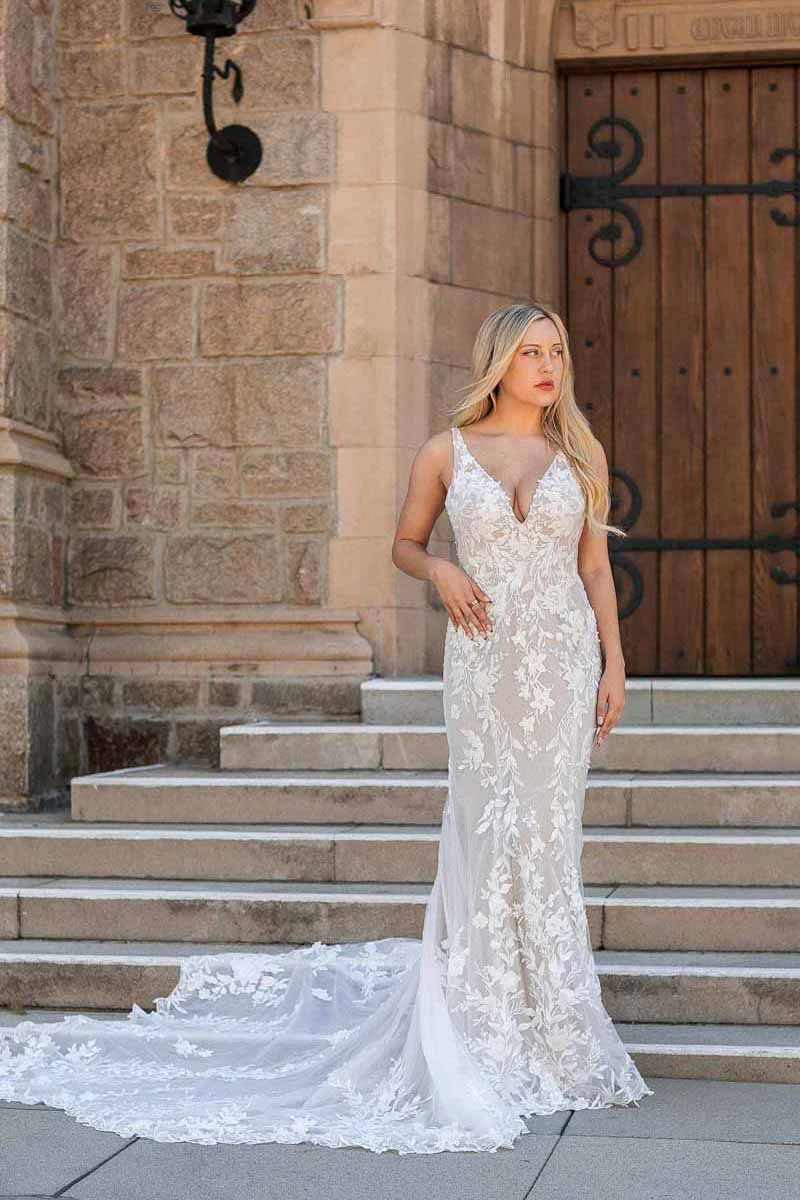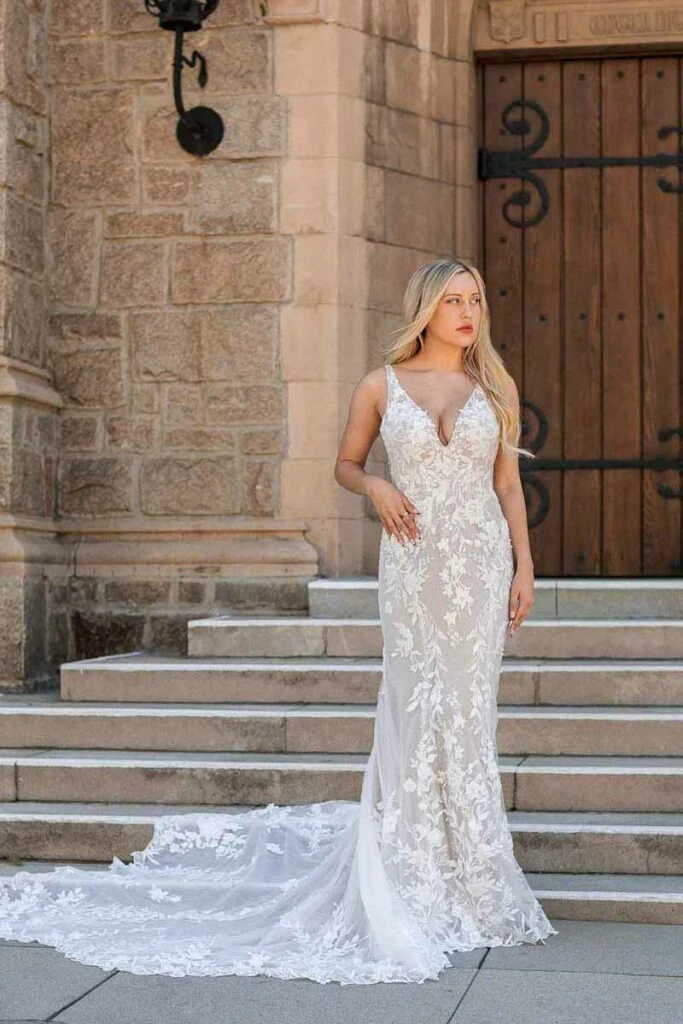 Essense of Australia Style D3657
Floor length is the most common length of wedding gown. This style typically skims the floor in the front and works for all silhouettes! If you're looking for a classic bridal look or a gown with a long, dramatic train, this is the wedding dress length for you. Essense of Australia Style D3657 is a floor length fit-and-flare wedding dress covered in glamorous details from the top of the beaded back detail to the bottom of its shaped lace train.
Tea Length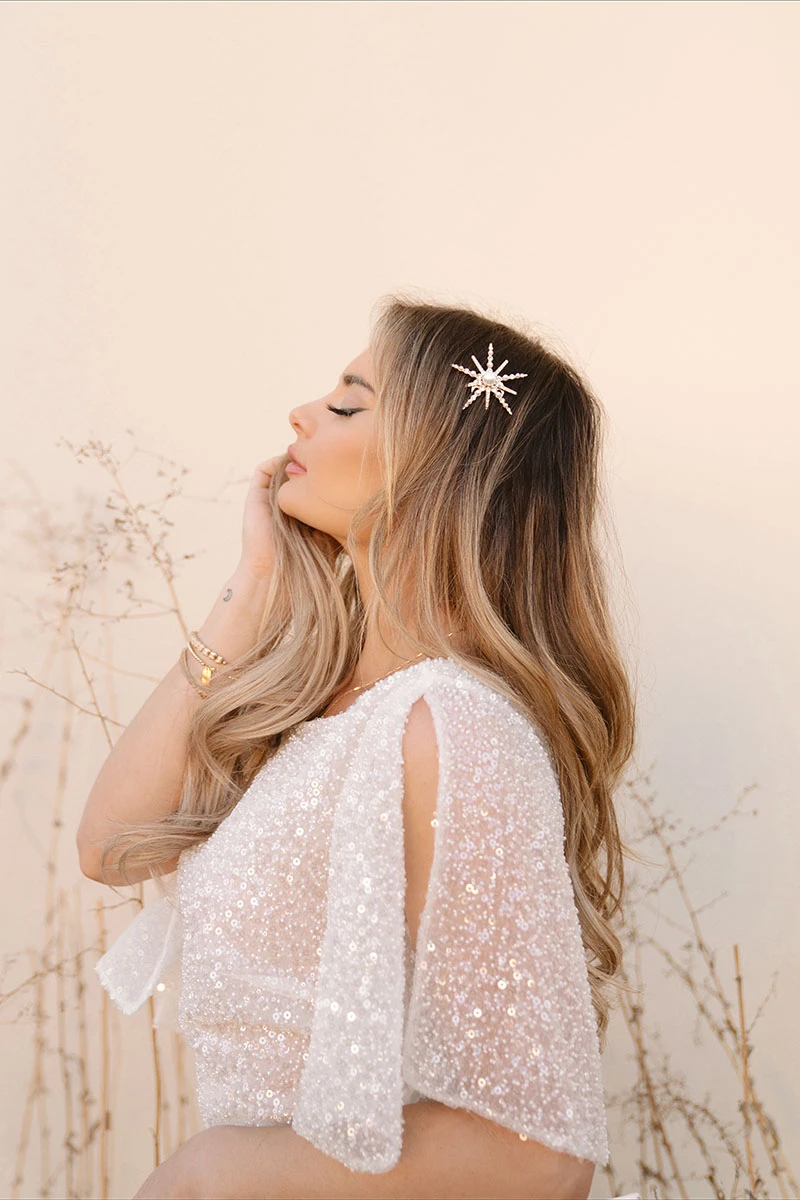 A tea length wedding dress hits between the calf and the ankle. This length of wedding dress is typically available in an A-line silhouette and is popular among brides looking for a vintage look. A modern tea length wedding dress might figure-hugging fit-and-flare silhouette and sleek components.
Designed for the fashion-forward bride who isn't afraid to take risks, the All Who Wander logan gown is anything but ordinary. The contemporary two-piece column wedding dress is available in cool tea length option.
Midi Length
Midi length wedding dresses fall around halfway between the knee and ankle. This length is sophisticated and chic and is typically found on fitted column or sheath styles. A silky slip-style midi dress is popular among brides for a second look, while a structured midi length gown gives off an elegant vibe. This length is beautiful for a courthouse wedding or an intimate wedding.
Should Brides Wear Their Wedding Dresses Longer or Shorter Than What is Recommended?
While wedding dress length depends on what is most flattering on your figure when it comes to shorter styles, a floor length wedding dress should be altered to the recommended length. You'll want your gown to skim the floor so that your shoes don't show when standing, but moving without tripping over the skirt is easy.
If a shorter style isn't hitting the correct spot, your seamstress can always hem it to the proper length in alterations. Sometimes, you can also alter a floor length dress to a midi or tea length, depending on the silhouette!
The length of your wedding dress is ultimately up to you! Each wedding dress length has its pros and cons depending on your figure, style, venue and the season of your wedding. Whichever length makes you feel your absolute best is the wedding dress length for you!
We hope this helped you decide on your wedding dress length. Find a True Society store location closest to you and book an appointment to begin your search. The True Crew can't wait to help you find the dress of your dreams! Availability varies per store.