At True Society, we believe that your wedding dress should reflect your individual style, and we'll do everything we can to make sure you walk down the aisle in a gown that you absolutely love! That is why we offer custom wedding dresses by Martina Liana and Martina Liana Luxe that are made to meet your exact bridal vision. Whether you want to add a few simple touches, remove an unwanted design feature or combine multiple gown features to make one, or create an entirely new design, we can help make your dream dress a reality.
During your bridal appointment, let your expert True Crew stylist know if you are interested in customization and they will walk you through how the customization process works. Below is a starter guide to custom wedding dresses so you can begin dreaming up your one-of-a-kind look.
What are Custom Wedding Dresses?
A custom wedding dress is a gown made specifically for you based on your personal style and needs. Whether you want a one-of-a-kind gown that nobody else has or you're looking for something specific that you haven't been able to find in stores, a custom bridal gown is a great solution.
Customizing Your Wedding Dress: What to Expect
The first step in the custom design process is to schedule an appointment at True Society. During this appointment, a True Crew member will help you determine if a custom gown is the right choice for you.
If you decide to move forward with a custom design, you'll be able to choose from various design features from Martina Liana and Martina Liana Luxe. Once you've selected your designer wedding gown, you'll work with a bridal fashion expert to bring your vision to life.
Of course, some customizations might add more to the overall price of the gown. This price can sometimes be off set with potentially fewer alteration costs, but cost is definitely something to ask about, if you're interested in any gown customizations.
Why Should you Consider a Custom Wedding Dress?
Make your Bridal Vision Come to Life: Bridal customizations allow you to have the wedding dress you've always wanted. Whether you have specific ideas in mind or need help bringing your dream dress to life, customizations ensure that your designer wedding dress will be everything you've ever dreamed of.
Reduce Alterations: Another advantage of customizations is that designers often offer a range of fit-specific changes that can help reduce alteration complexity down the road. For example, Martina Liana and Martina Liana Luxe offer split sizing, which allows you to take two different sizes, as well as bust fit changes that will ensure a comfortable and flattering fit. You can also request the front lace hem of your dress unattached, which makes it easier for you or a seamstress to alter it. While customizing a gown can reduce alterations, you should still expect your dress to be altered to fit like a glove. Gowns are made to a size chart, not to a bride's measurements!
How to Customize Your Wedding Dress?
There are a few basic paths to wedding dress customization. Our designers, Martina Liana and Martina Liana Luxe offer three different ways to customize your wedding dress:
Standard Customizations: These are pre-selected changes that can be made to certain dress styles in order to create a distinct look. Some of the most popular standard customizations include adding straps or sleeves to a strapless gown, lining the bodice of a sheer style or creating a strapless gown.
Design Your Own Gown: This is your opportunity to create a one-of-a-kind gown by mixing and matching Martina Liana styles! You can also add your own personal touches, such as choosing the type of lace you like and adding extra beading, to make your designer wedding gown, even more, YOU.
Add-Ons: That 'almost there, but still missing a detail' feeling happens frequently when wedding dress shopping. Fortunately, with Martina Liana you don't have to compromise on your wedding dress vision. If there is one detail keeping you from a specific gown being the dream dress, you can just change one minor element that, in many cases, will make a big difference. With Martina Liana you can take a design-specific feature from one style and add it to the gown you love. A few options include oversize bows, sleeve designs, necklines and train lengths. This level of customization allows you to elevate a gorgeous bridal gown into a dream wedding dress.
Wedding Dresses with Standard Customizations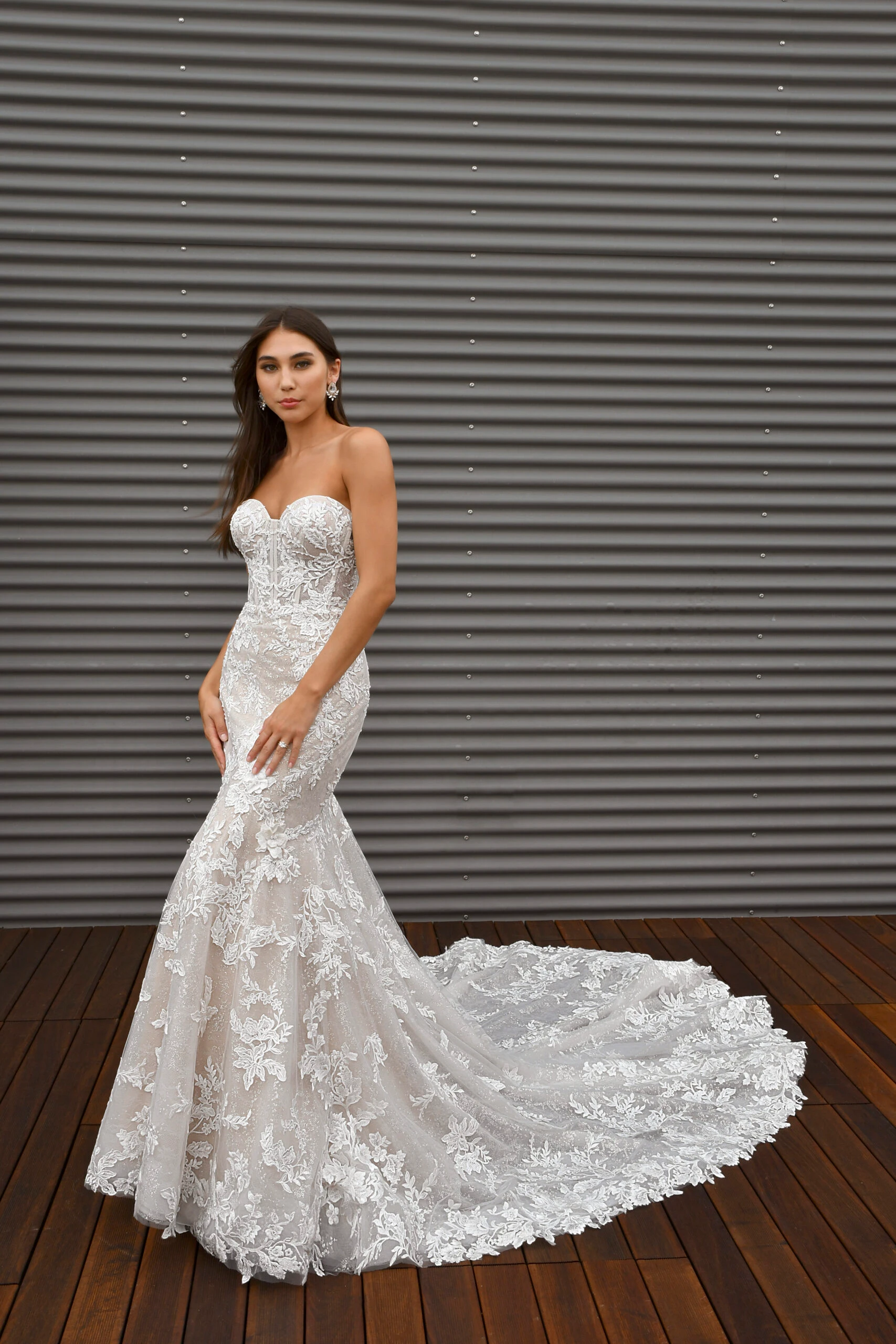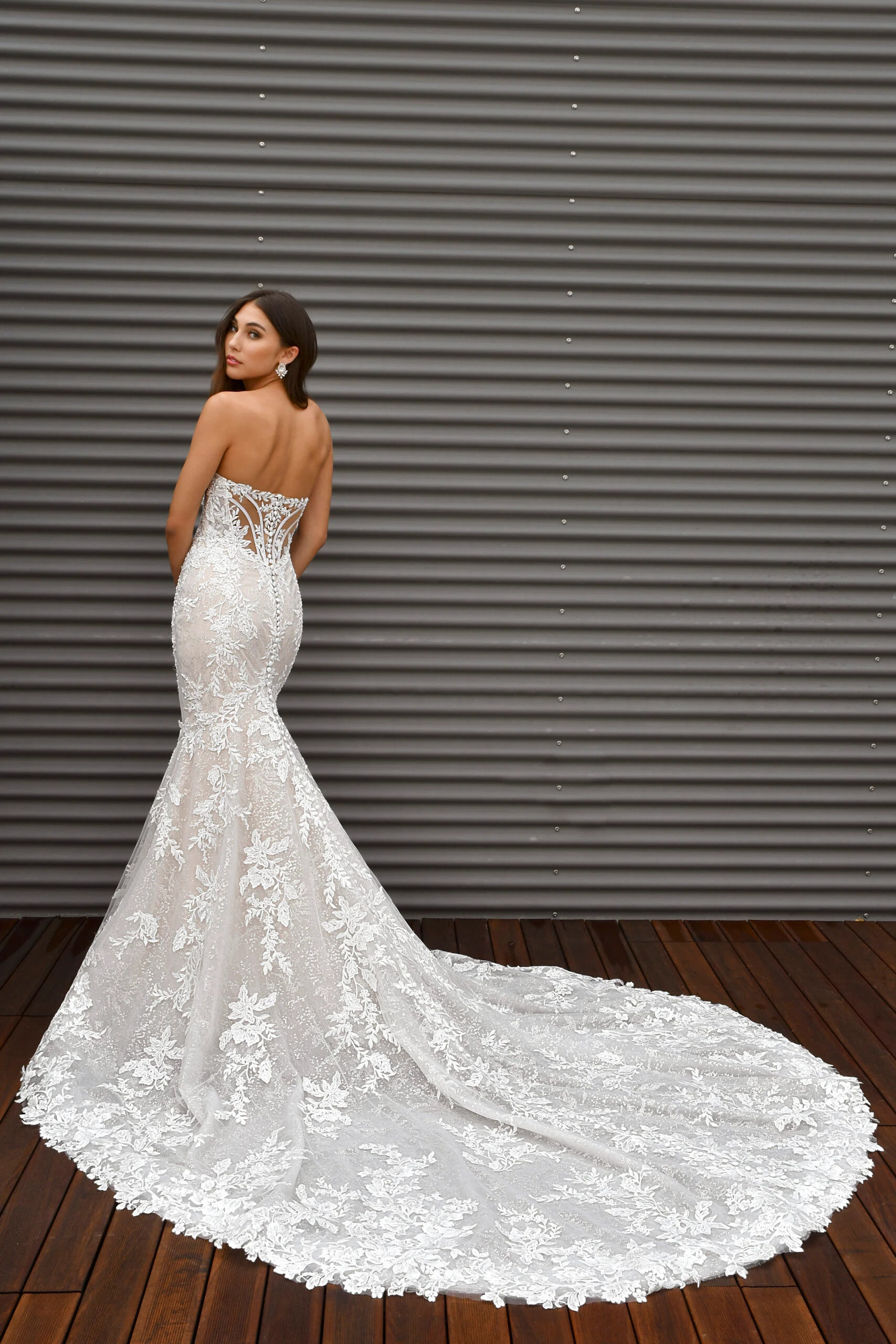 Martina Liana Style 1367 combines vintage glamour with modern romance to create a truly eye-catching design. An array of customizations are available for this exquisite gown, so you can make it absolutely dreamy for your big day. You can wear the detachable sleeves, add straps, sleeves or make it non-strapless – the choice is yours! Whatever changes you make, one thing is for sure: this stunning lace dress will make you feel like the most beautiful version of yourself.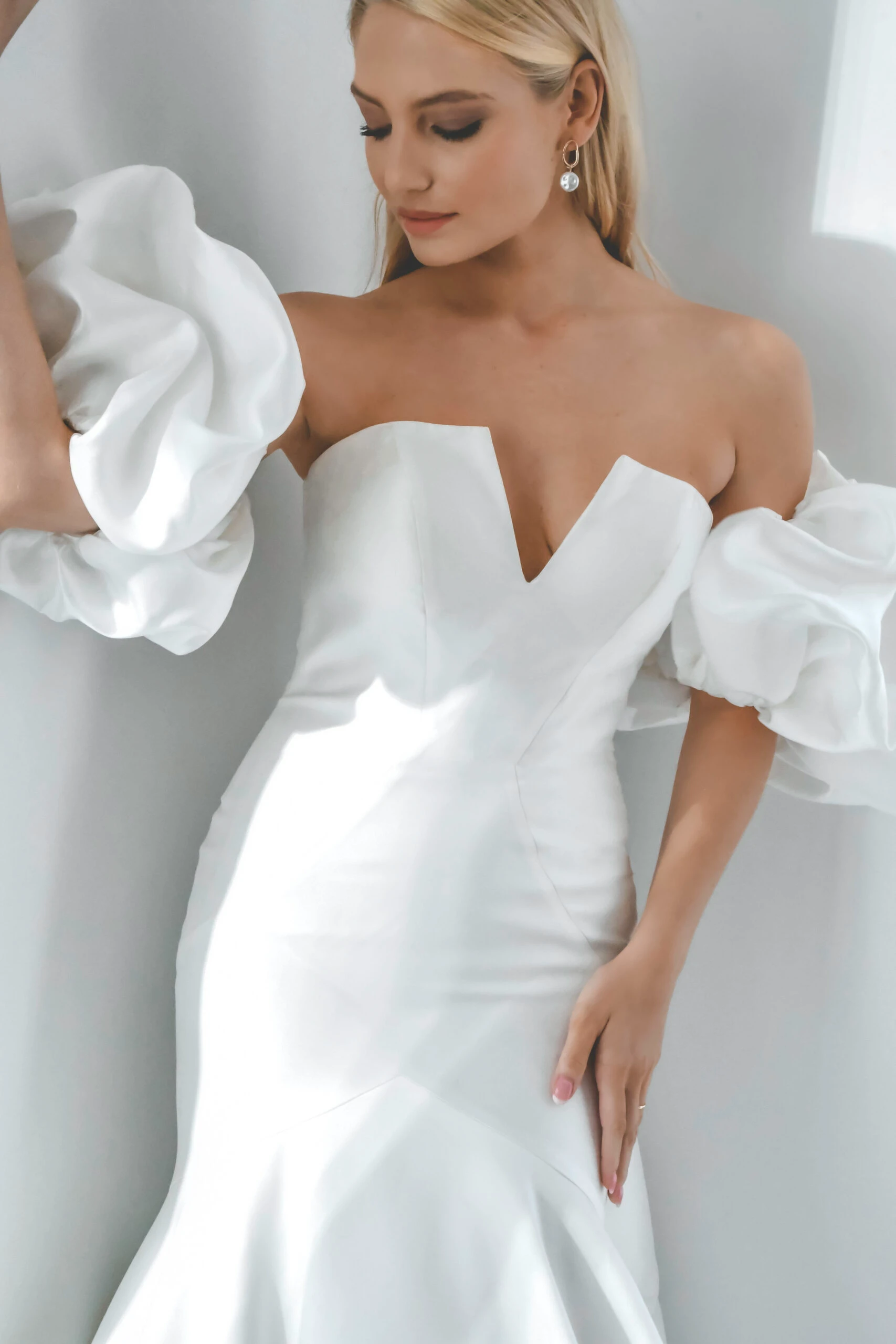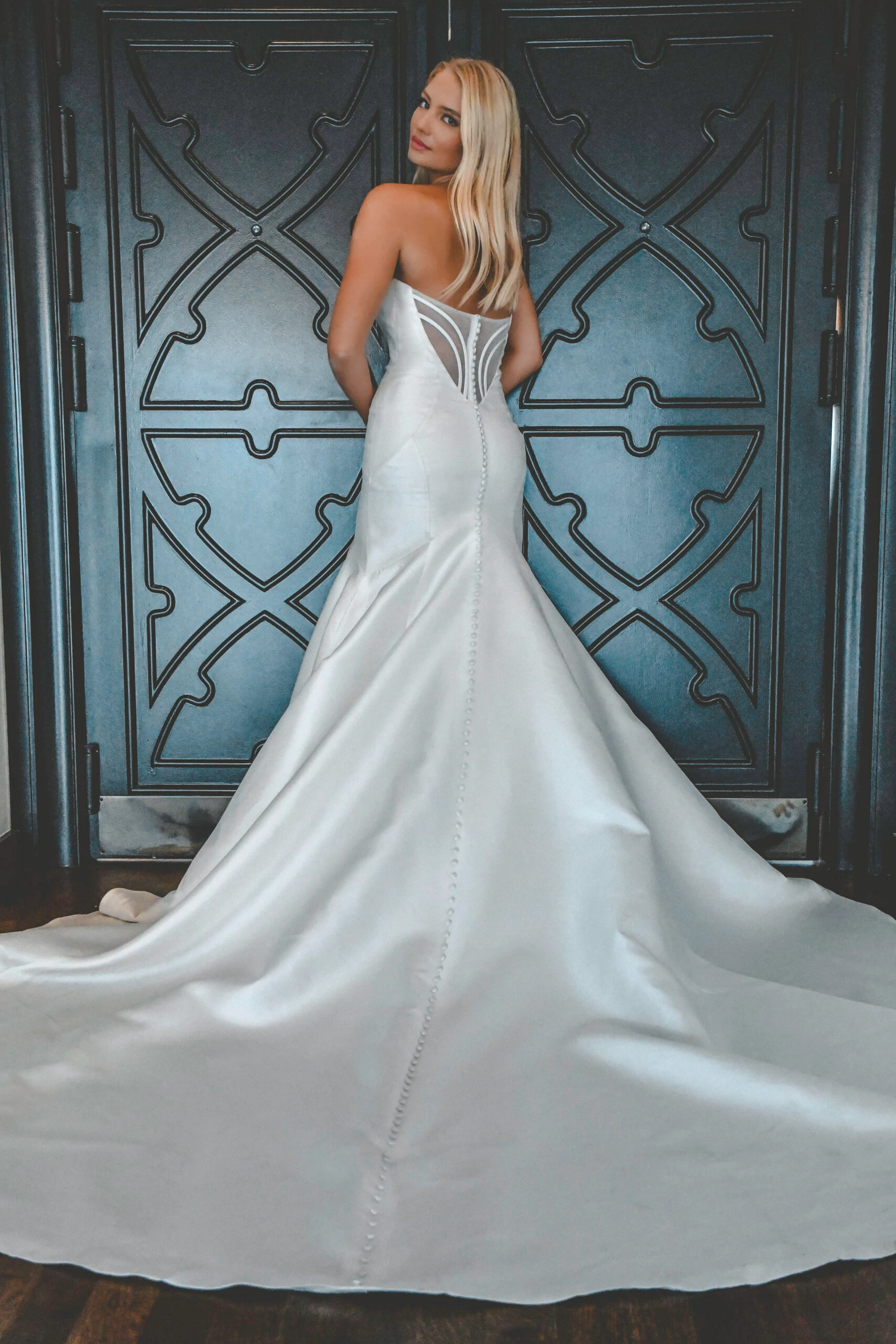 Introducing Martina Liana Style 1266 — a gorgeous, one-of-a-kind gown that is sure to turn heads on your big day. This exquisite dress features a strapless neckline and center plunge, contrasted with a sheer back panel with visible boning for a flattering, contoured shape. For an added touch of drama, the detachable puffed sleeves and optional train add unexpected, modern textures to this sleek design. With so many customization options available, this dress can be easily tailored to your personal taste and style. Whether you choose to add off-the-shoulder straps, reshape the front neckline or sweetheart neckline, Style 1266 from Martina Liana is sure to turn your walk down the aisle into your personal runway.
How Much Longer Does a Custom Wedding Dress Take to Make?
From start to finish, the Customs process generally takes between six to nine months. However, rush orders can potentially be accommodated as well.
If you're interested in learning more about our custom wedding dress options, we encourage you to find a store near you and schedule an appointment with us today. We'll be happy to answer any of your questions and help you find (or create!) the ideal gown for your big day! Availability varies per store.