If you're a bride-to-be planning your wedding for 2023, you'll want to make sure your bridesmaids look their best on your special day. As fashion trends continue to evolve, the bridesmaid dress fashion industry is also expected to showcase interesting styles.
What should your bridesmaids wear? The True Crew is sharing their favorite Sorella Vita bridesmaid dress trends for 2023 to help you choose the ideal bridesmaid dresses for your wedding day. Keep reading to get the scoop and get inspired to create the trendiest bridesmaid look for your team.
What are the Top Trends for 2023 Bridesmaid Dresses?
It's time to ditch those outdated bridesmaid dresses and get ready to embrace the newest bridesmaid trends! This year is all about standing out from the crowd and making a statement, so you'll want to choose dresses that reflect this sensibility. Look for bright colors, innovative silhouettes and eye-catching details like bows and ruffles.
As the bride, you want your besties to feel confident and beautiful on your special day, and these trends will definitely deliver. From off-the-shoulder necklines to playful ruffles, the latest bridesmaid dress styles are graceful and flattering. Trust us— your bridesmaids will thank you for choosing a trendy dress they'll want to wear again!
Bridesmaid Dress Trends
Colors
Soft pastels, earthy tones and neutral shades are expected to prevail in the bridesmaid fashion industry for 2023. The trendy bridesmaid dress colors will be olive green, dusty blue, blush pink and neutral tones such as beige and caramel.
The warm, subdued tones will convey a sense of calm and understated elegance. Earthy tones such as rust and terracotta, as well as forest green, will remain popular, especially for fall bridesmaid dresses.
While pastel colors will be popular for spring and summer bridesmaid dresses, the True Crew thinks bolder shades will also start to make a comeback in 2023. Think jewel tones like emerald green, sapphire blue and ruby red bridesmaid dresses. These hues are ideal for creating a dramatic and striking look.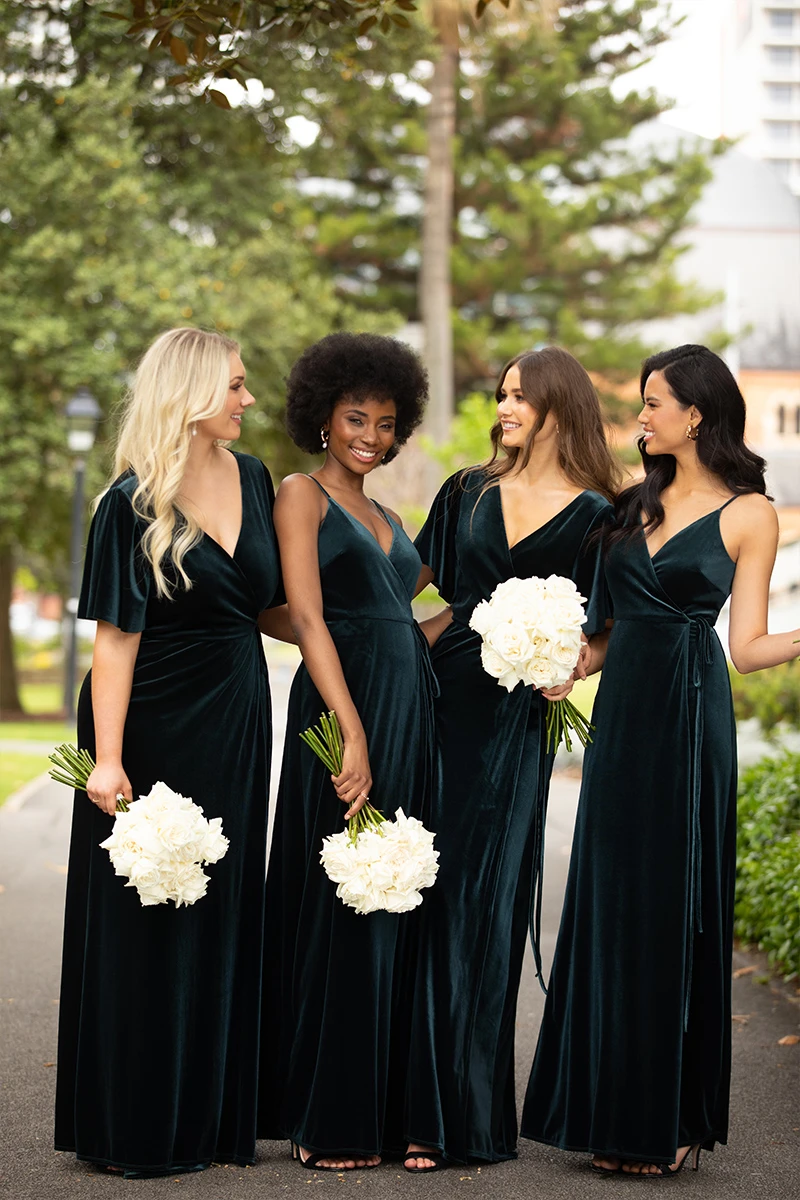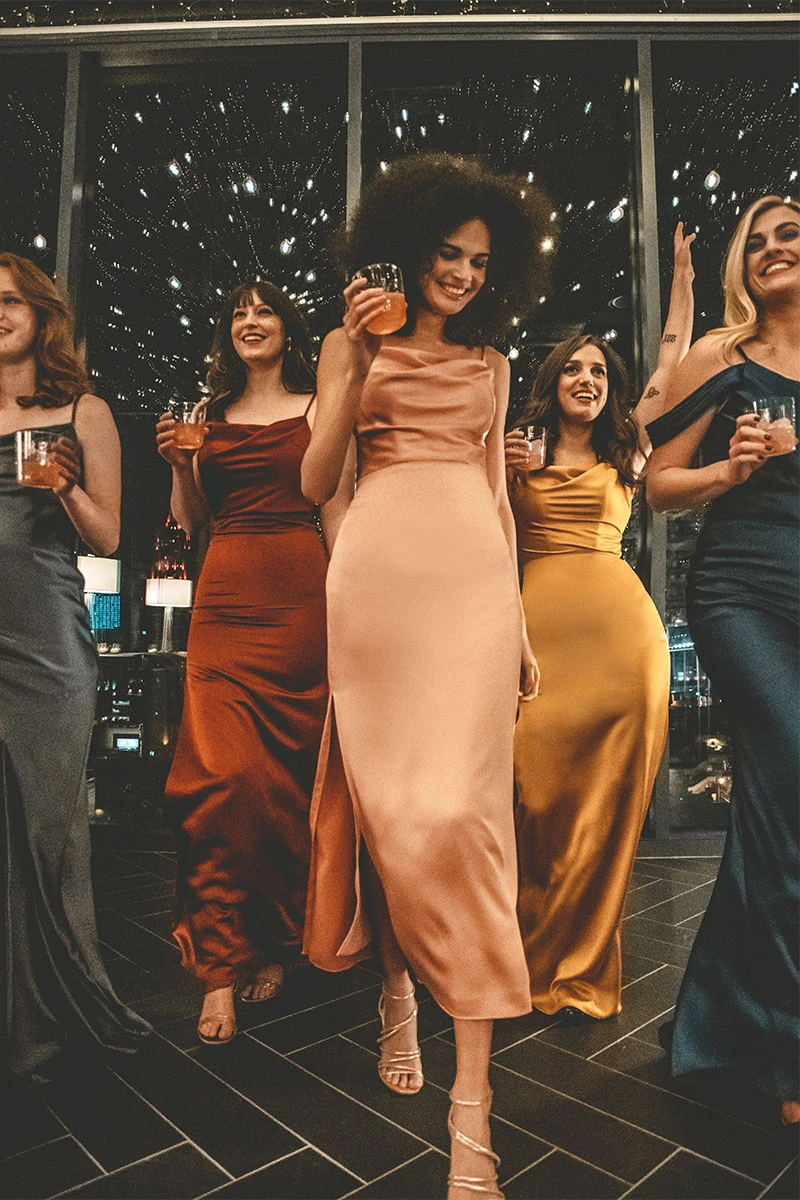 Themes
Another trend for 2023 bridesmaid dresses is that they will be more formal. We are seeing a trend away from the casual look of recent years and toward a more formal style. This is a great choice for brides planning an elegant or black-tie wedding theme. Some of the top choices for formal 2023 bridesmaid dresses include long gowns, fitted silhouettes and rich velvet fabrics
Silhouettes and Styles
Simplicity will be the key in 2023 when it comes to bridesmaid dress styles. Classic styles, notable for their sophisticated simplicity, will be popular. Shift, A-line and empire waist dresses are expected to take center stage in the market. Sleeves will become more popular, featuring styles such as flutter sleeves, puff sleeves and three-quarter sleeves. Cutouts, interesting necklines, ruffles and bows will add subtle elements of elegance to the gowns.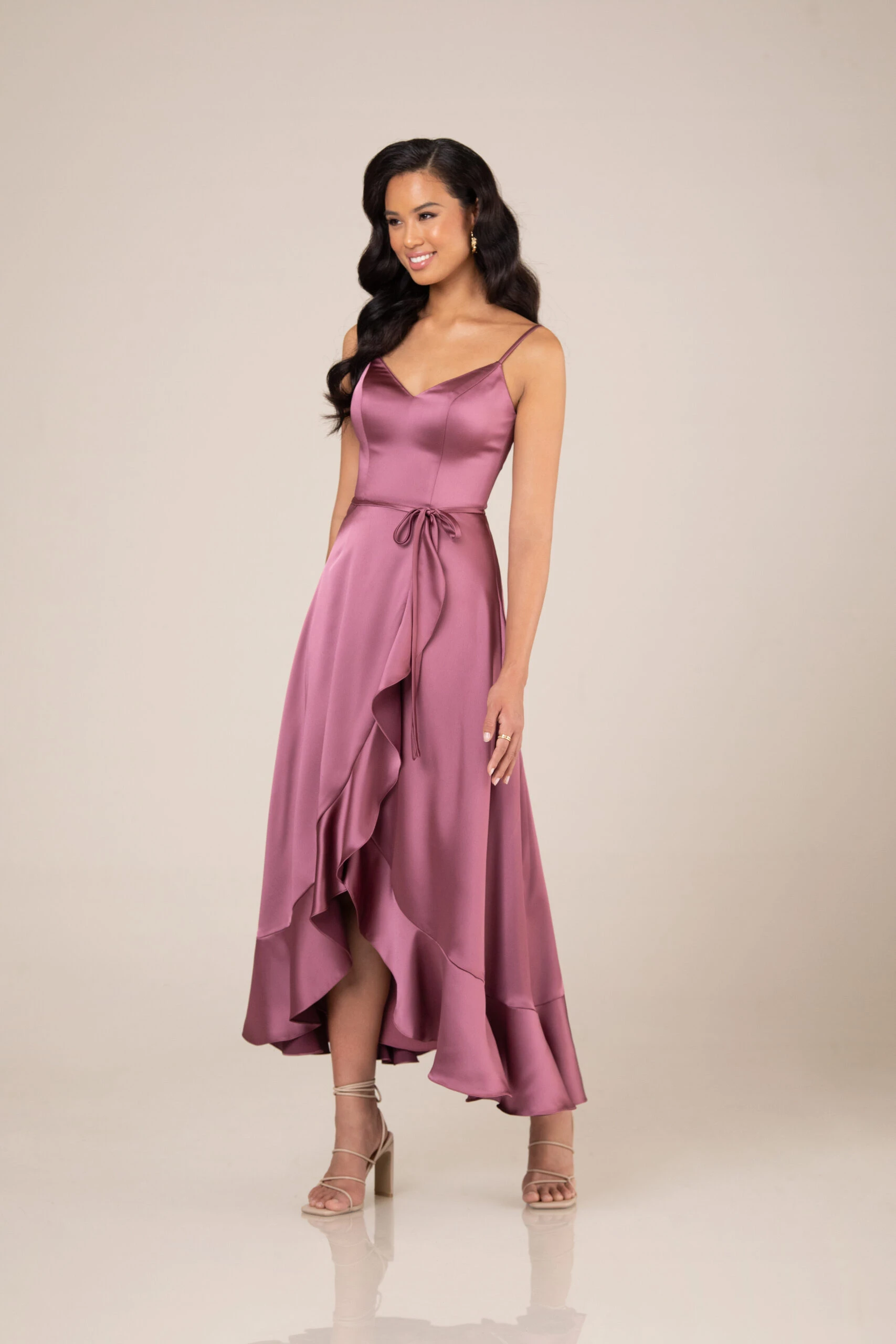 Classic Necklines with a Vintage Throwback
You know what they say, everything old is new again! It's no surprise that the latest bridesmaid trend incorporates a little bit of vintage flair. Classic necklines mixed with throwback elements from the 60's and 90's fit the bill perfectly.
With wide, clean-cut straps and wrap options, these bridesmaid dresses will make your squad look effortlessly chic. These styles are so versatile, your girls will definitely be able to rock them again! Why not add a little retro twist to your big day with these classic yet trendy bridesmaid dresses?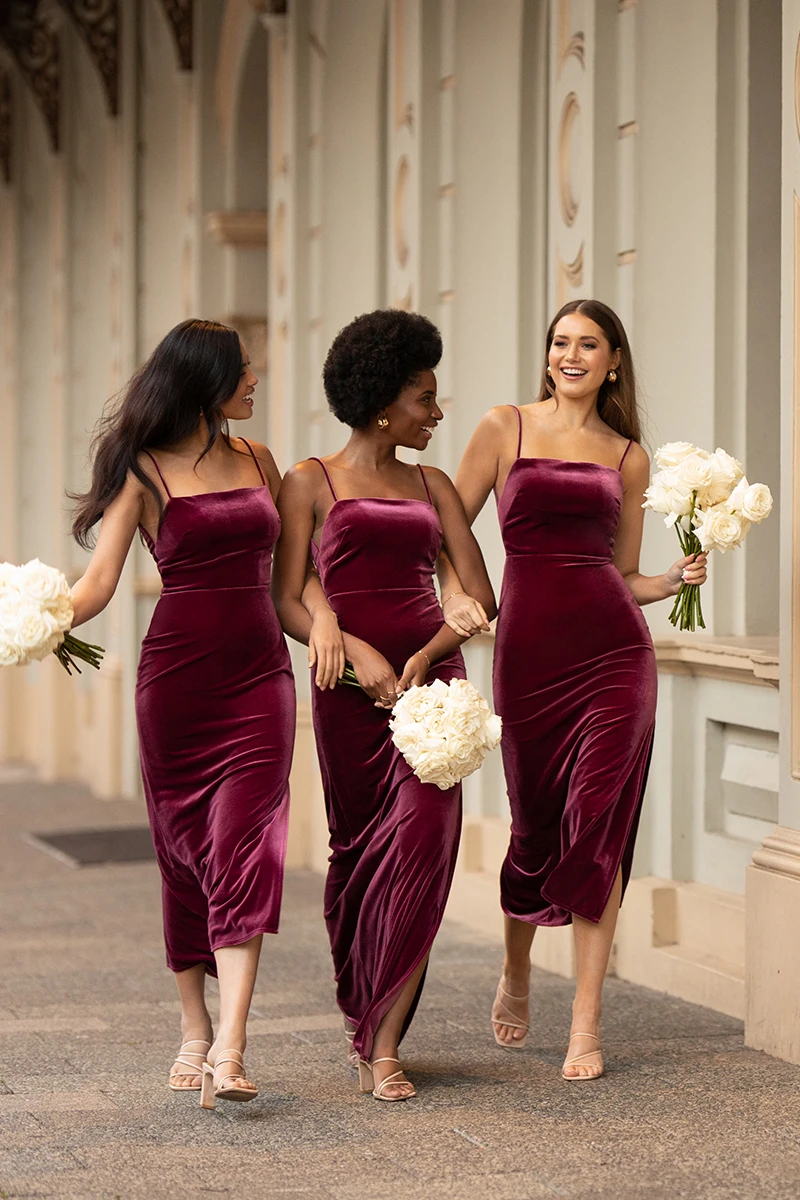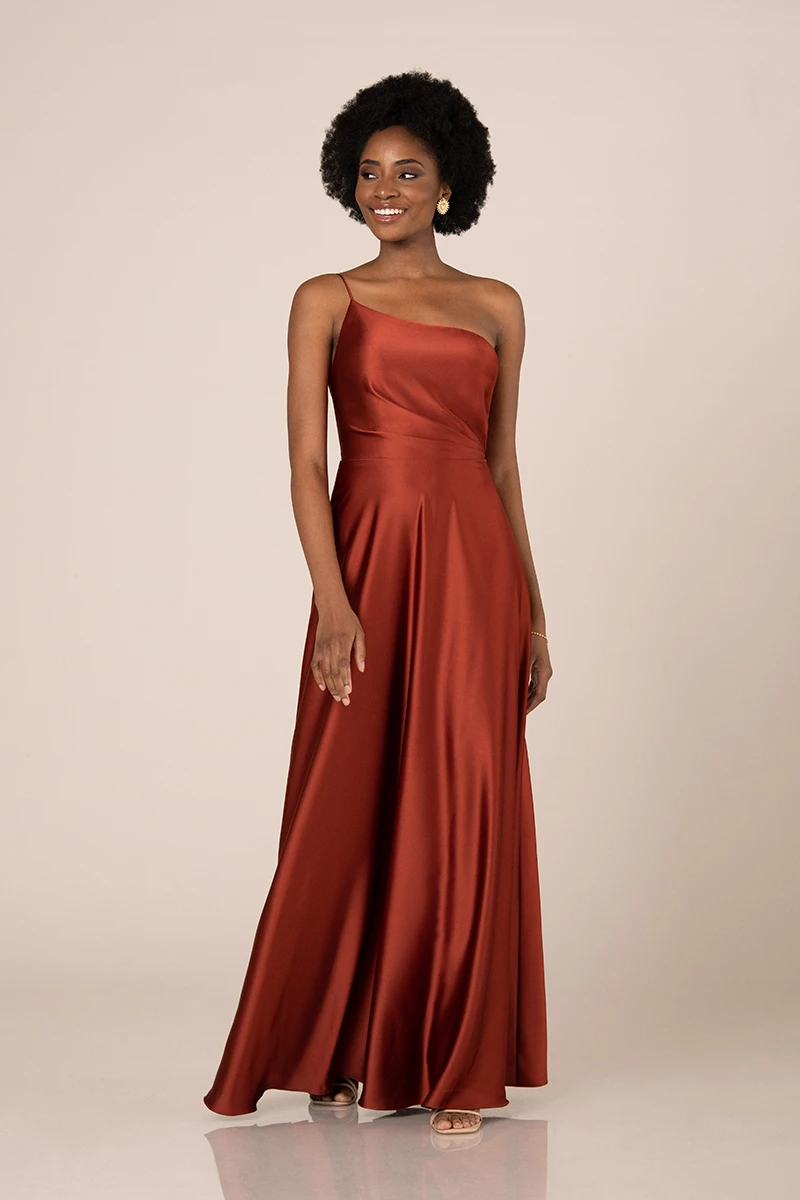 High-Shine Fabrics
In 2023, high-shine bridesmaid dress fabrics are set to make a statement. While satin bridesmaid dresses will maintain their popularity, we anticipate an increase in silk options. These will include versatile slip designs that can be re-worn for other events.
Velvet bridesmaid dresses will continue to be a go-to-choice for the colder months. Ideal as winter bridesmaid dresses, they are also a great choice for fall outdoor weddings.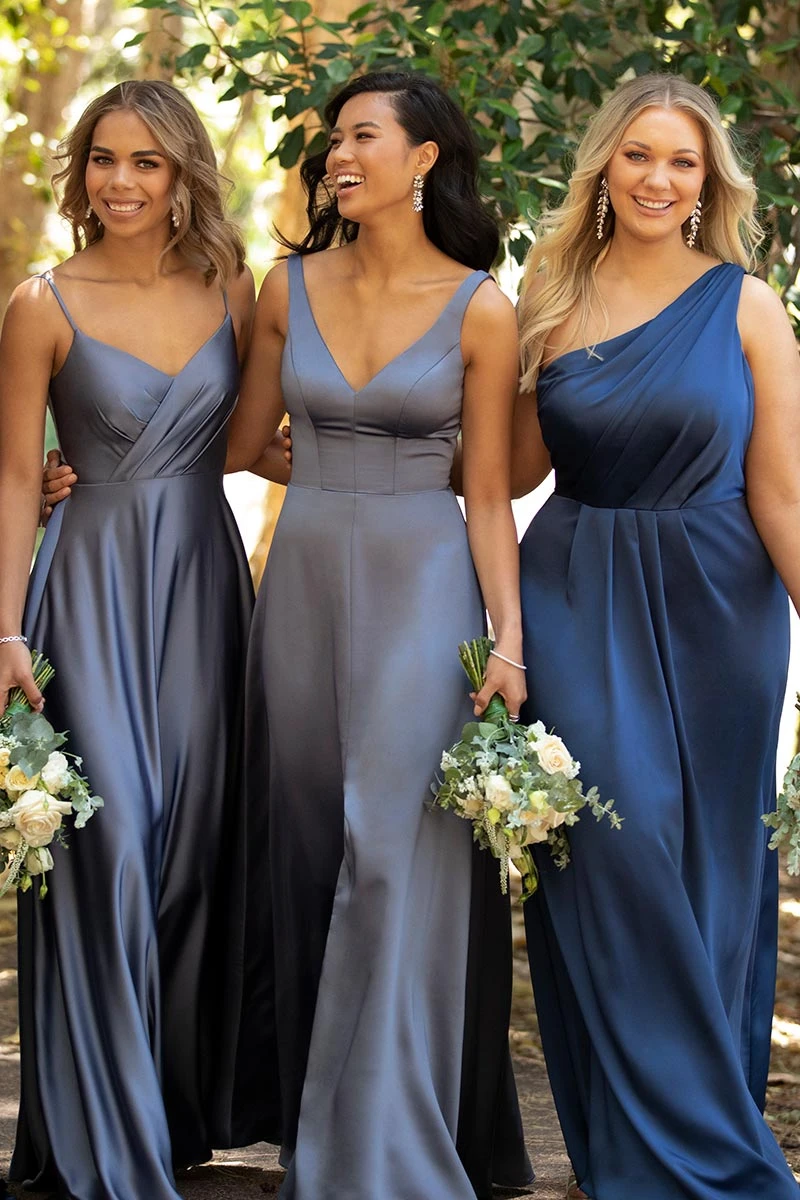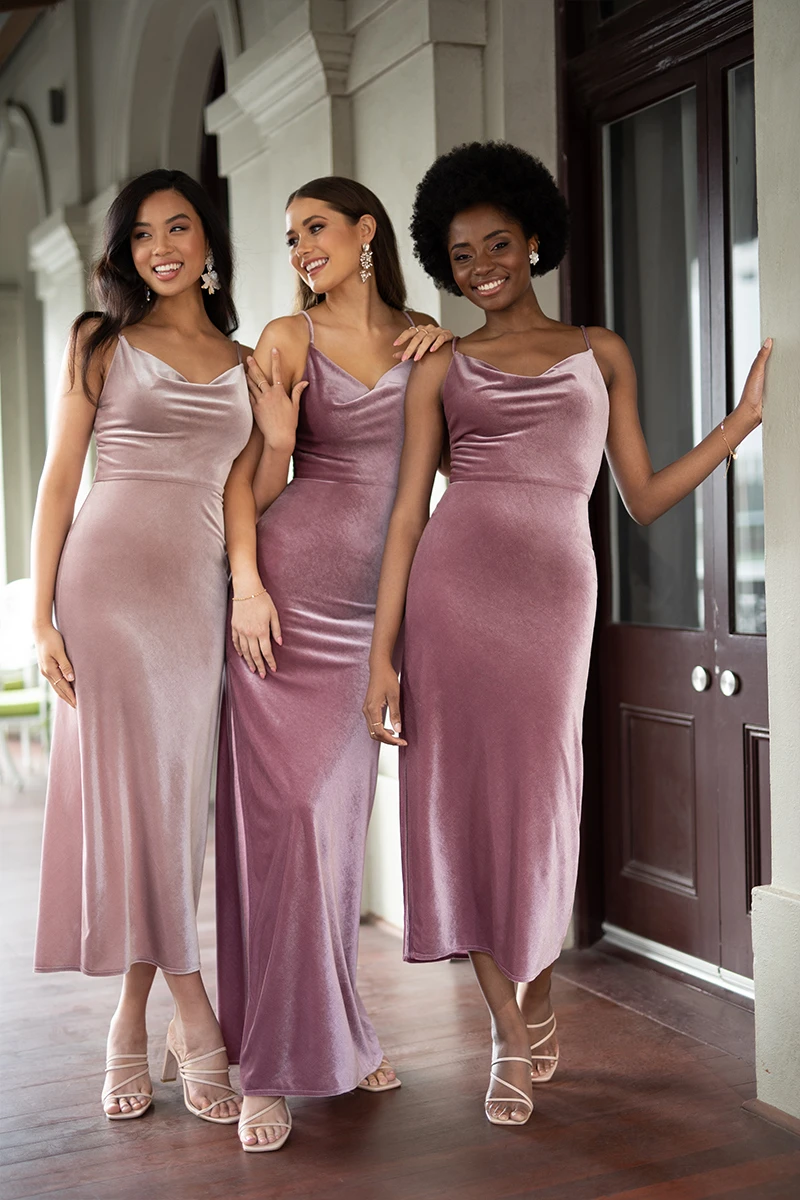 Mix And Match Looks
Looking ahead to 2023, mismatched bridesmaid dresses will still be a popular choice for weddings. This option allows you and your BFFs to choose dresses that they love and feel comfortable in.
The possibilities are endless! You can mix and match different styles, bridesmaid dress fabrics and colors, or even choose entirely different dresses for each bridesmaid. This is a great way to bring contrast and dimension to your wedding photos.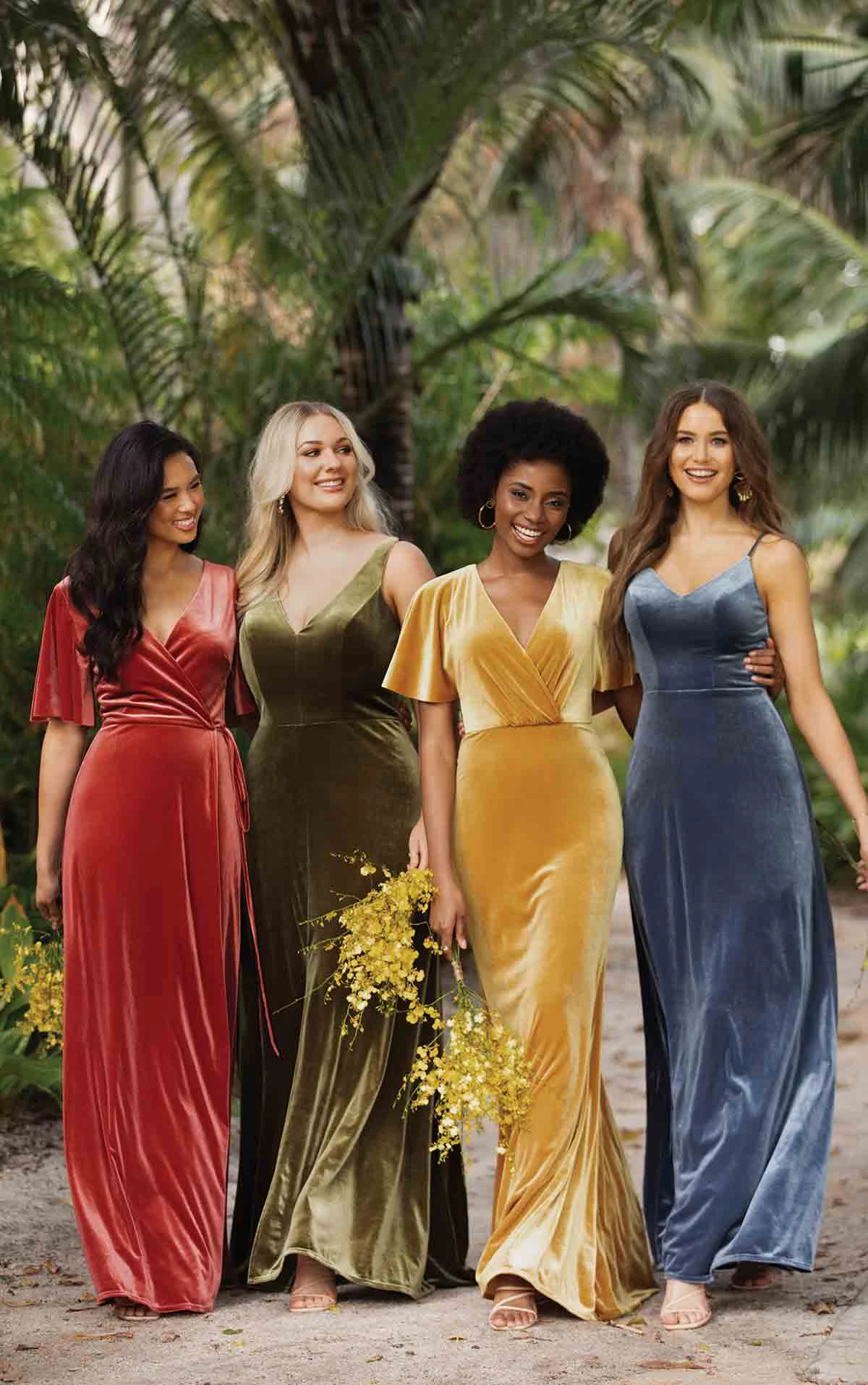 Sexy Bridesmaid Dresses
Off-the-shoulder necklines, low backs and high slits are some of the top trends for 2023 bridesmaid dresses. These trends are both sexy and sophisticated, and they are sure to make your bridesmaids look glamorous and confident on the big day.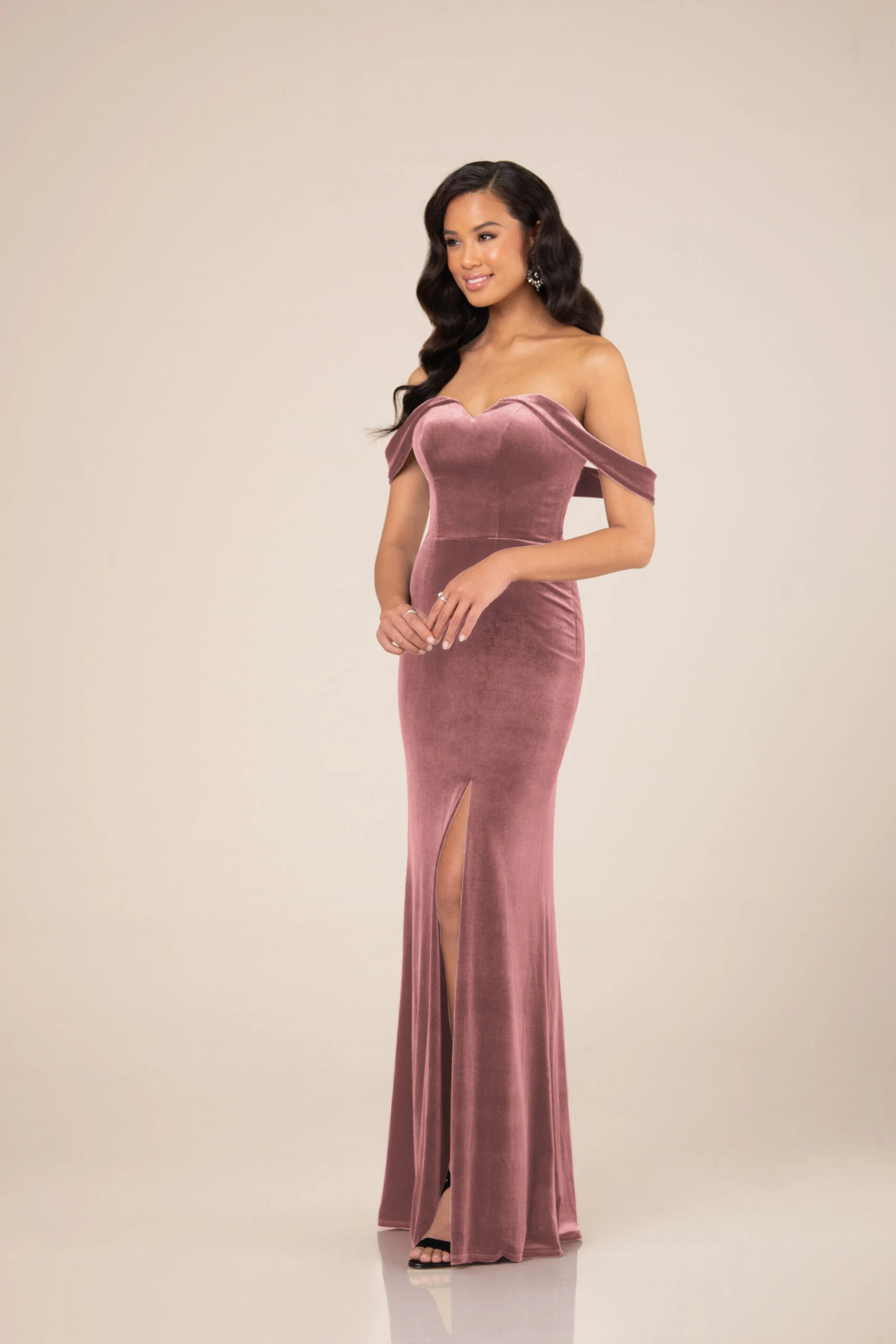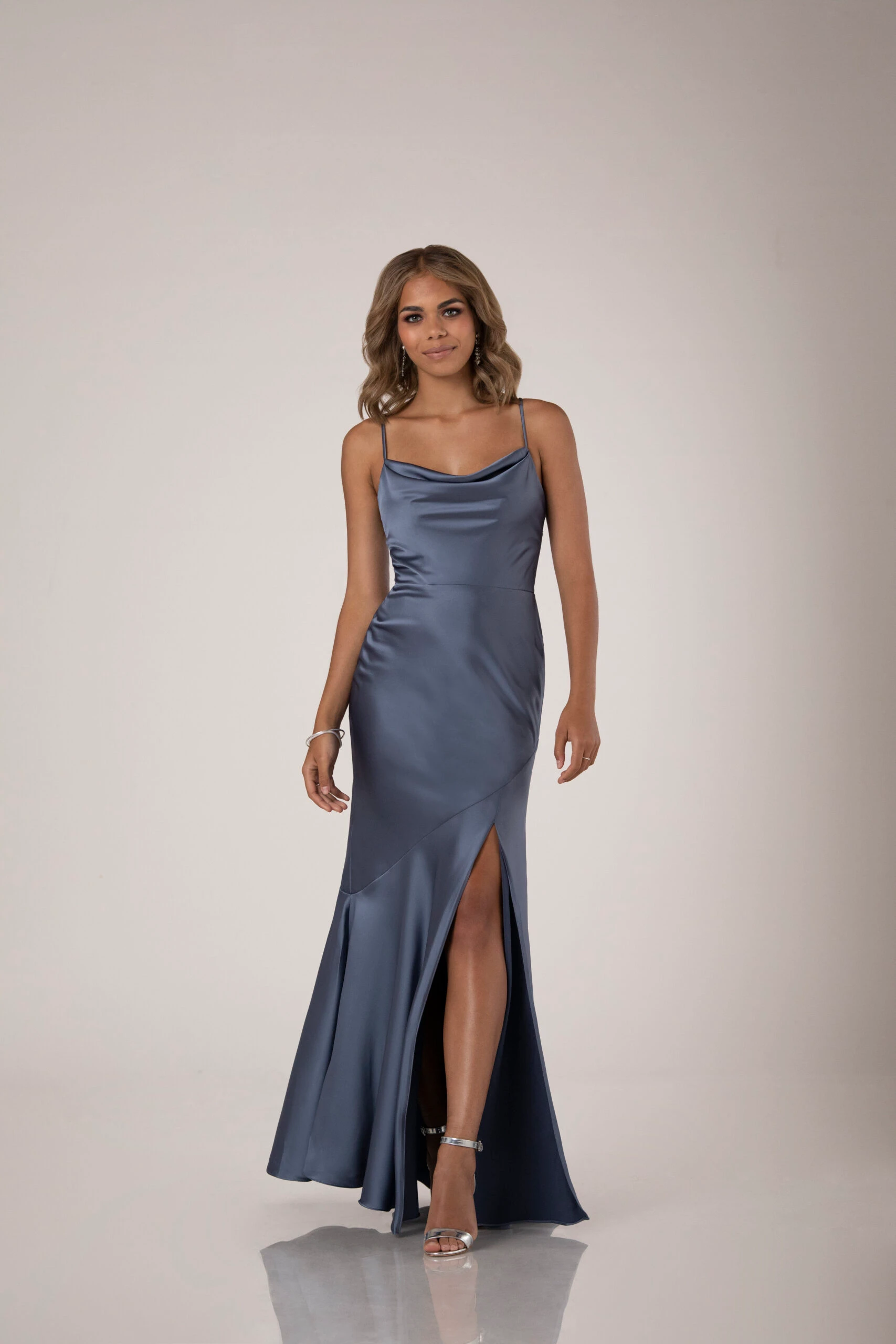 How to Accessorize Bridesmaid Dresses in 2023
Bridesmaid accessories in 2023 are expected to be minimal and understated. Delicate, dainty jewelry pieces will be in, such as small drop earrings and thin necklaces. Simple and elegant belts and headbands will be popular to add the right amount of sparkle to the dresses.
The True Crew recommends allowing bridesmaids to personalize or elevate their looks within your vision using accessories that reflect their personalities. Your bridal squad will love expressing their individual fashion sense while still looking unified as a group.
2023 is going to be a year of bold bridesmaids, and we can't wait to see what creative, stylish looks you pick for your big day. With beautiful details, daring silhouettes, gorgeous fabrics and eye-catching accents, there's sure to be something for your bridal party.
Now that you're familiar with the top trends for 2023 bridesmaid dresses, why not head to your nearest True Society store and find one that catches your eye? The True Crew will make sure your bridal party shines, and your besties feel comfortable on the day of the celebration.
For sizing-inclusive trendy gowns and affordable bridesmaid dresses, visit a True Society near you. We offer a stunning fashion-forward selection of plus size gowns for your besties.
Don't waste any more time! All that is left to do now is shop around and find the right dress trend for your fabulous bridal party.

Visit a True Society store near you for all of the latest trends in bridesmaid fashion. We have everything you need to create a flawless look for your wedding party. Book an appointment today! Availability varies per store.