The only thing better than eloping in the mountains with the one you love is doing so wearing a sparkling lace ballgown wedding dress. It's exactly the route this couple chose for their truly intimate ceremony and the result is a flawless winter celebration of love.
The natural beauty of Breckenridge, Colorado countryside and surrounding mountains has nothing on this gorgeous bride in Essense of Australia Style D3414. A Cathedral veil and a fur jacket flawlessly complemented the bride's look, while the handsome groom wore a classic black suit.
Skyewater Photo + Film magically captured the moments in their artful photography. Be sure to see and read about every moment of their journey below.
TELL US ABOUT YOUR PROPOSAL
Ryan and I met on New Year's Eve in 2014 at a college town bar and have been inseparable ever since. He proposed in 2019 while we were vacationing in Germany for Oktoberfest. It was perfect!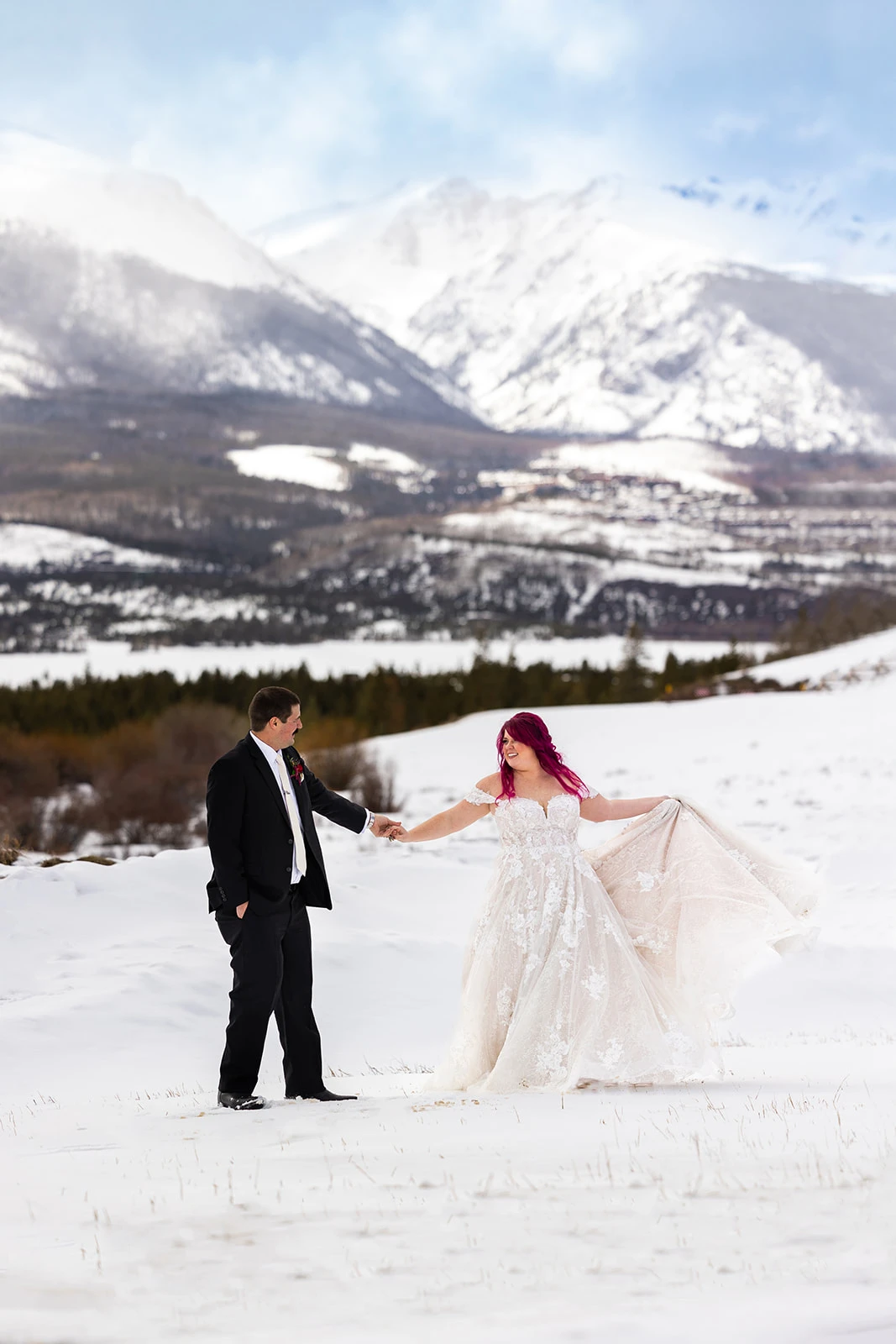 DESCRIBE YOUR BRIDAL STYLE. TELL US ABOUT YOUR DRESS SHOPPING EXPERIENCE.
We decided to elope in the snowy mountains of Colorado, so I wanted to look like a snowy forest princess. I wanted to fit in with the scenery but also stand out from the white snow. I chose Essense of Australia D3414 and decided to go with a "biscotti" underlayer to really standout— it was amazing! The detail of the sequin and beaded appliqués was everything. Add to it the glitter tulle, and the gown fit my vision perfectly. I felt like royalty!
I went into my appointment at True Society by Belle Vogue Bridal – Kansas City with an idea of what I thought I wanted. I had saved links to a few dresses, and we tried those on first, but nothing felt quite right. My sister wanted me to try on her "pick," which was beautiful but not really my style. However, I tried it on and was surprised that I LOVED how much it sparkled due to a layer of tulle with stamped glitter.
My True Crew stylist found a ballgown with the same glitter tulle layer and as soon as I put it on, I knew the search was over. I went in thinking I wanted something with no "bling", something more in the boho realm—but I left with a sparkly and very detailed ballgown! Essense of Australia D3414 perfectly fit my vision and I'm so glad my search led me to it. When we had our first looks, my husband had the biggest smile on his face!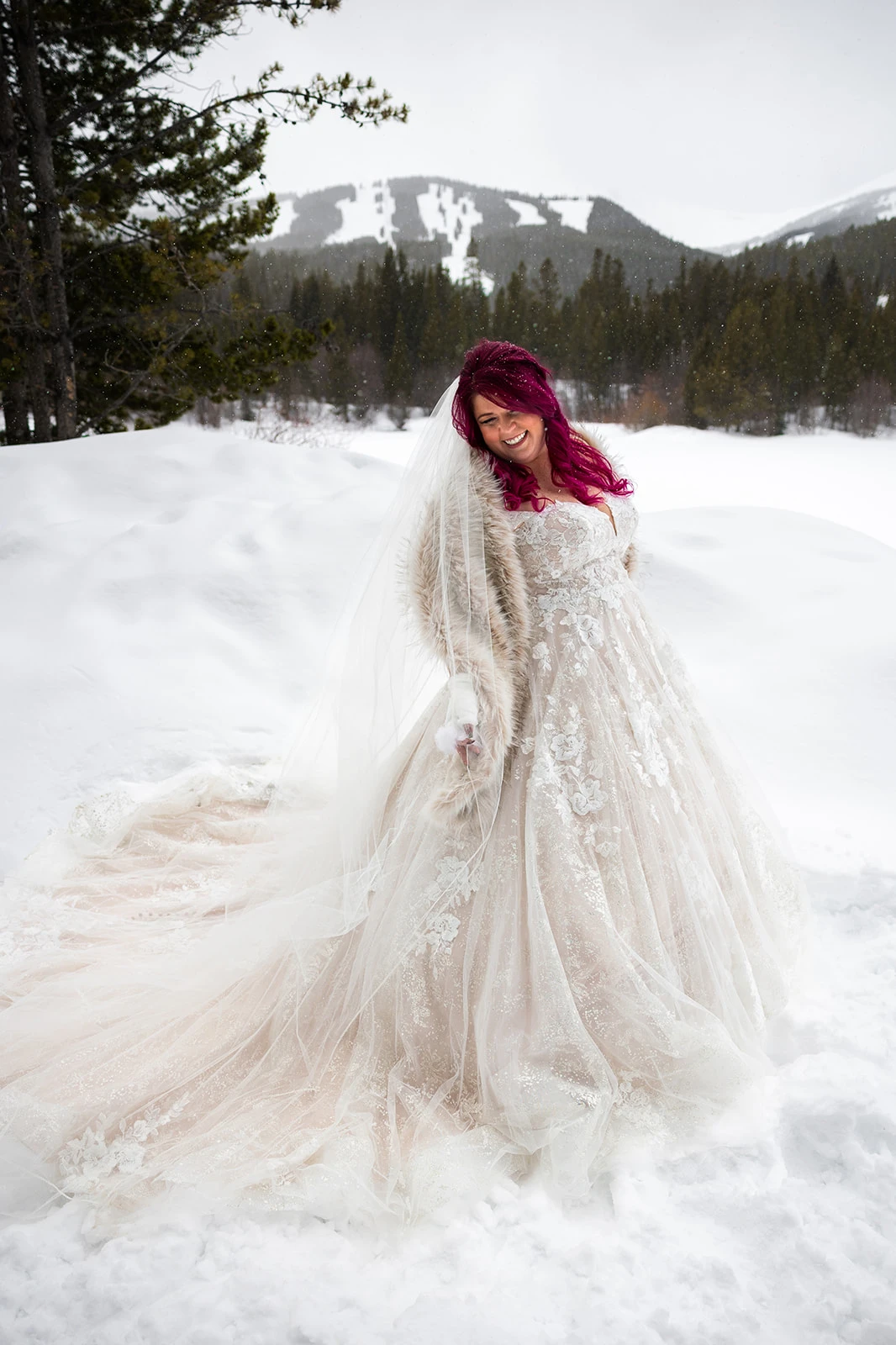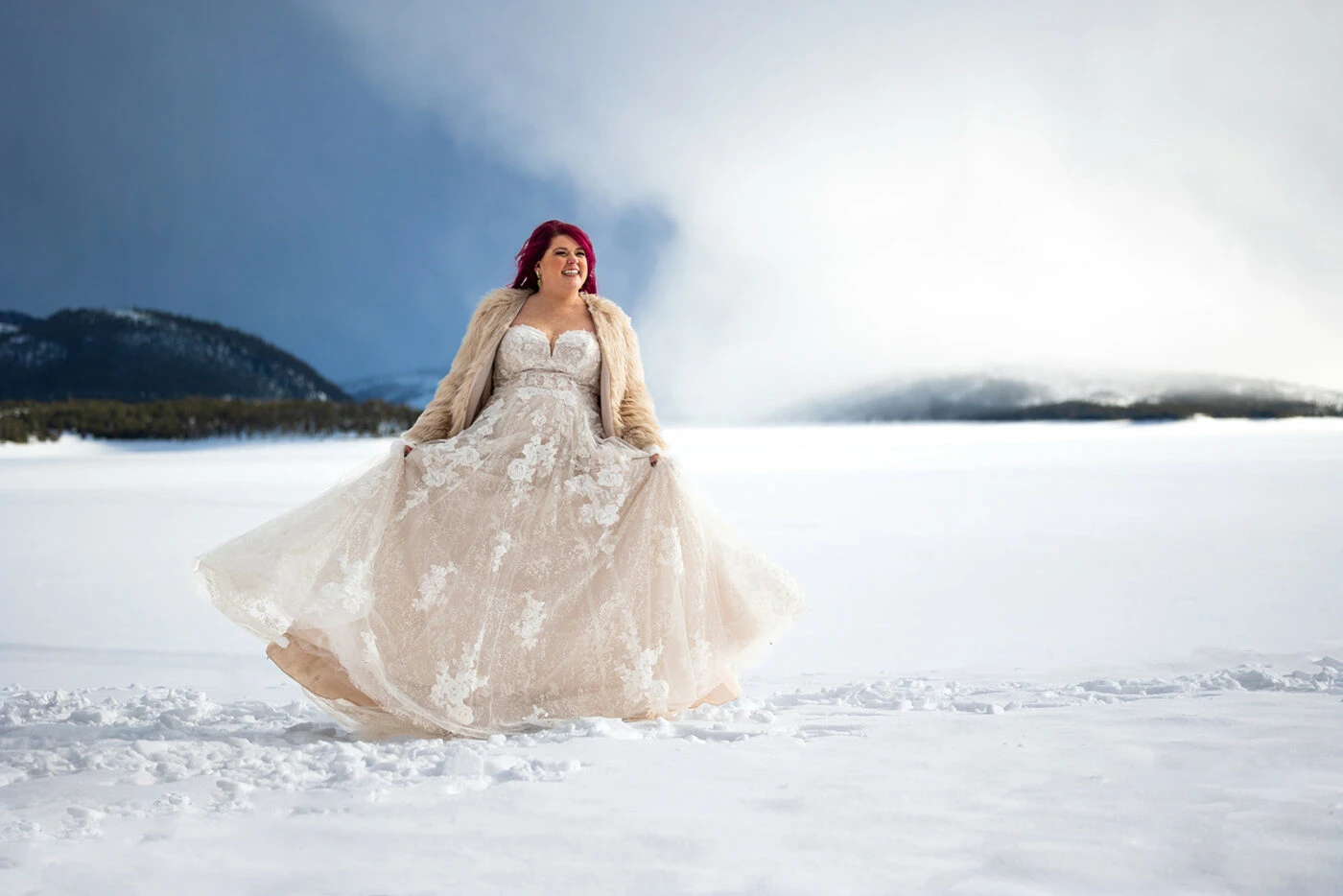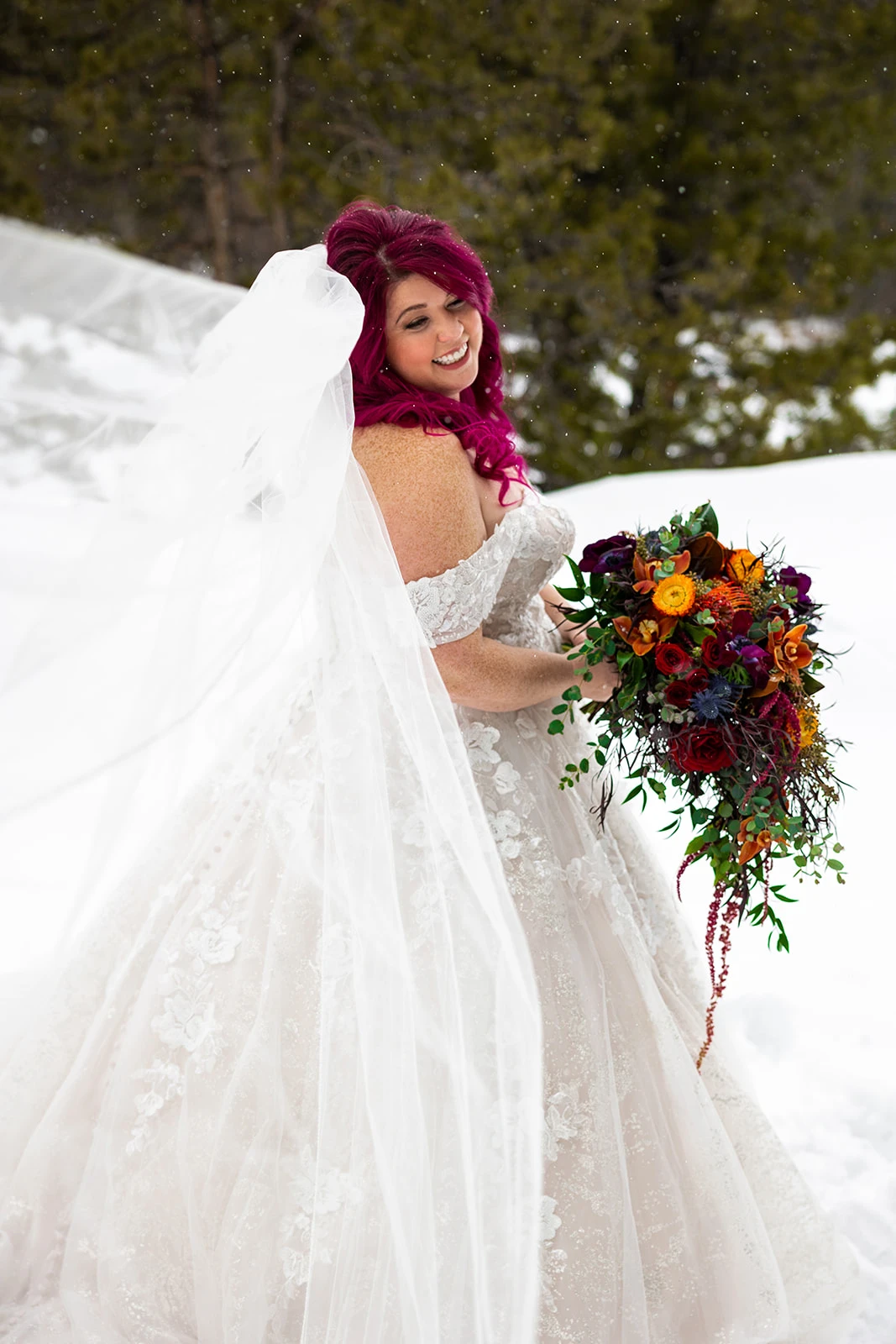 IN YOUR OWN WORDS, TELL US MORE ABOUT YOUR WEDDING.
We originally thought we would have a big traditional wedding, but we didn't immediately start planning anything after the engagement due to life happening. Then the COVID-19 pandemic hit, and we watched lots of friends cancel or reschedule their weddings, so we decided to wait—and finally, we eloped.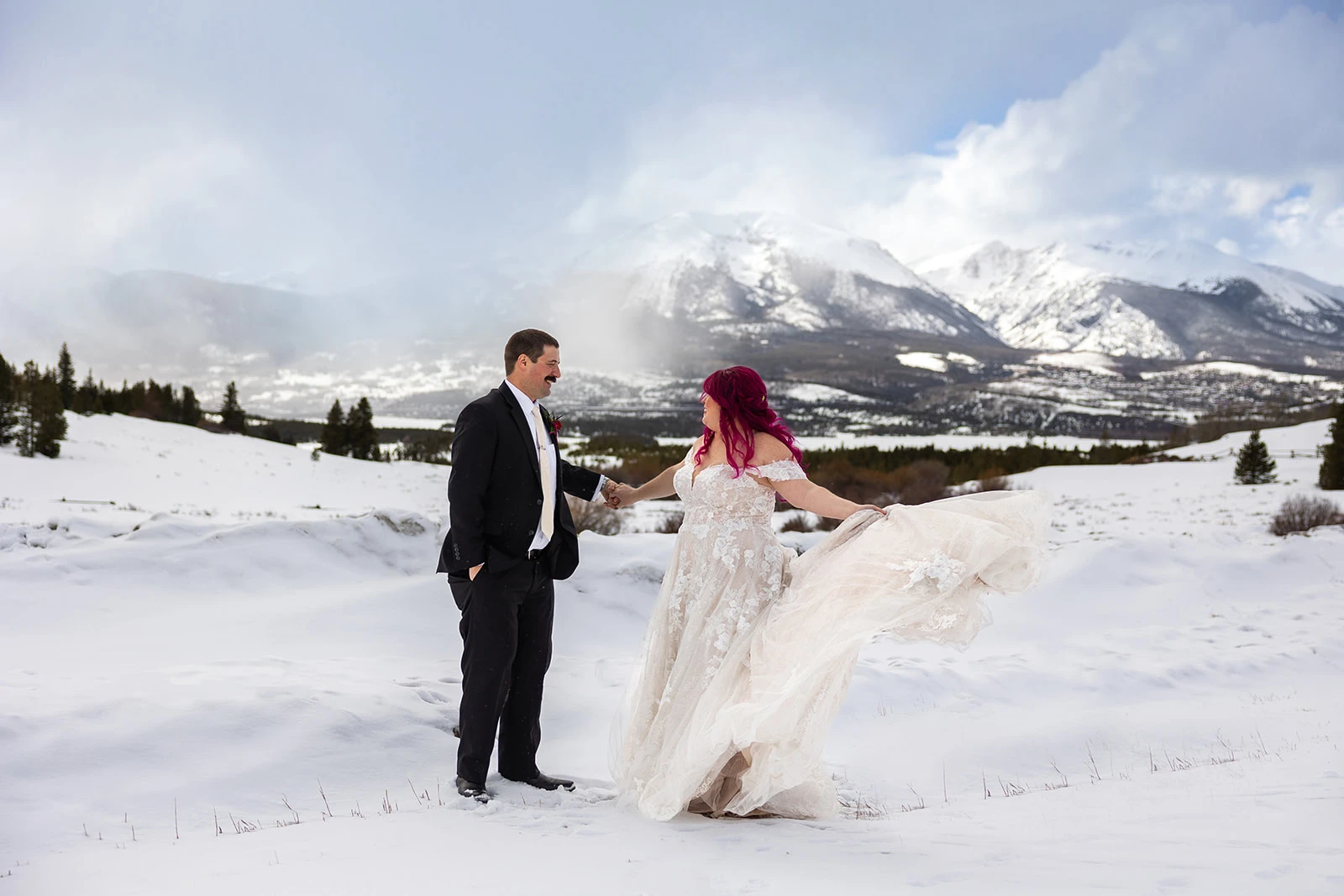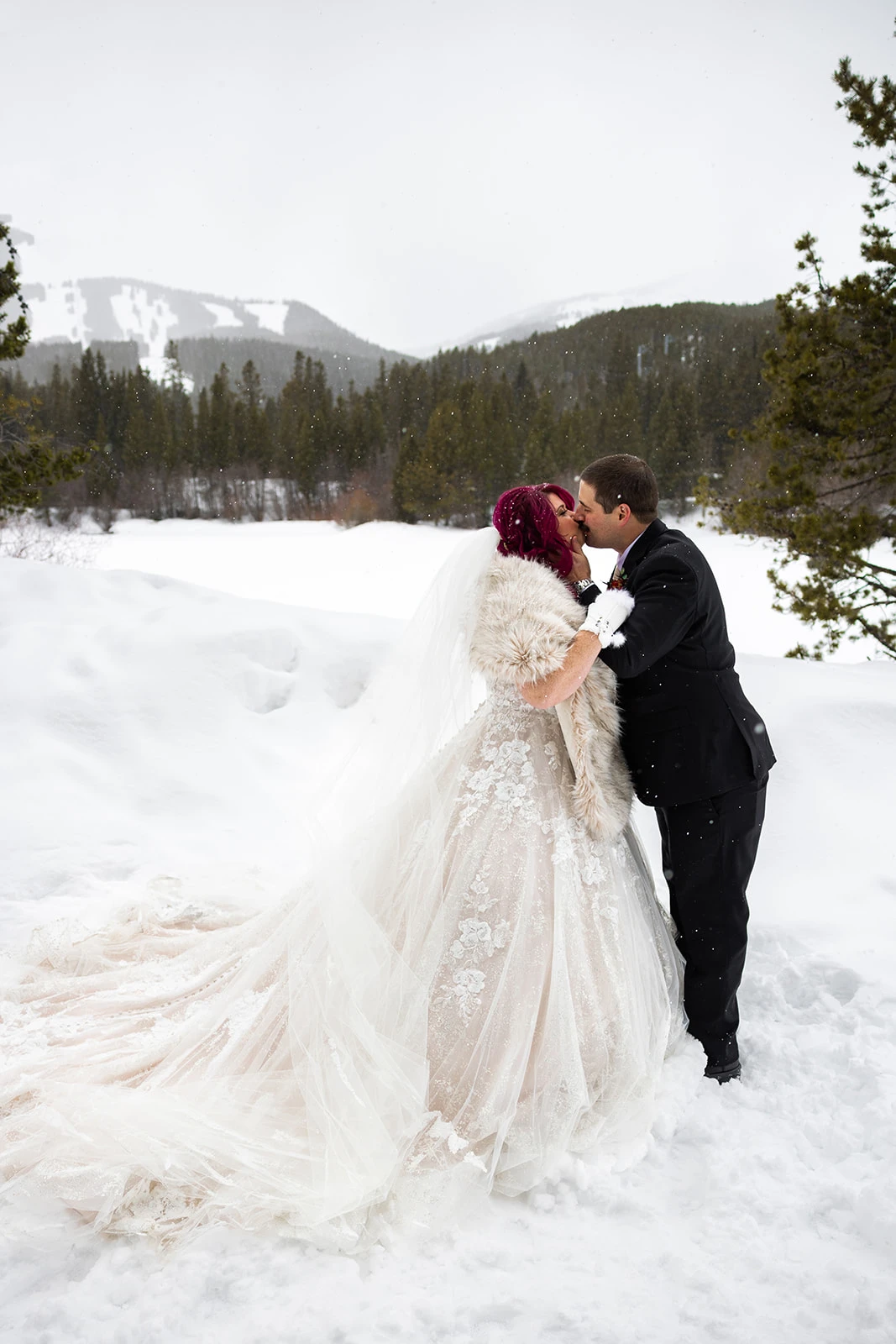 Cheers to Katie & Ryan!
Photo: Skyewater Photo + Film
Florist: Garden of Eden Flowers & Gifts
True Society brides, did you find your dress with us and want to be featured as a #TrueBride? Share your story with us.
Ready to find a dress that makes you sparkle on your wedding day? Find a True Society store near you and book your appointment today!