During the wedding planning process, most brides find themselves asking that age-old question: "Which dress best matches my dream theme?" Well, fear not, gorgeous bride! The True Crew is here with an insider look at what wedding dress styles pair best with some of our most popular wedding themes.
Whether you prefer something classic and timeless or bold and modern, follow along as we break down what to wear based on your vision for your big day—picking out the ideal bridal style has never been easier!
Does Your Wedding Dress Have to Match Your Theme?
Ah, the eternal question: should your wedding attire align with your chosen theme? While some brides go all out with a theme — and that's totally cool, others prefer a more subtle approach.
That's where your bridal dress comes in. It's the one element of your wedding that's entirely all about you. If you do not feel like completely matching your wedding theme's vibe, that is OK.
Brides can still rock their dream wedding dresses and feel totally in sync with their décor. The key is simple: go with a dress that suits your personal style and vision and makes you feel like the goddess you are. After all, you're the star of the show!
What is the Difference Between Wedding Style and Theme?
While planning your dream wedding, you probably keep hearing these terms: wedding style and theme… But what's the difference?
Your wedding style is the overall vibe of your event. Do you want a relaxed, elegant, formal or cozy vibe?
On the other hand, your wedding theme involves the aesthetic and intricate details that reflect your personality – bohemian, modern, vintage, beachy, etc. The theme can even be more specific such as the 1920s, Halloween, Christmas, nautical, etc.
In other words, while your style sets the tone, your theme adds that special touch. Keep in mind that wedding themes are optional. It's all about finding a balance to create a breathtaking look that reflects your love story and personal style.
Should I Choose my Wedding Theme or Bridal Style First?
We say go for the wedding theme first! Why?
Think about it. Your wedding theme will set the tone for every element, from the color scheme to the decor to the music. Once you have that nailed down, choosing your bridal style will be a breeze.
Selecting your wedding theme first will give you a clearer vision when wedding dress shopping. It'll be way easier to envision yourself as a boho bride or a classic belle when you know what kind of atmosphere you're trying to create.
Boho Wedding Theme + Dress
Do you want a wedding that's both stylish and carefree? Well then, look no further than the boho wedding theme. Boho is short for bohemian, which means unconventional and free-spirited, and that's exactly what this theme embodies. From the decor to the dress silhouette, everything is relaxed and effortlessly chic.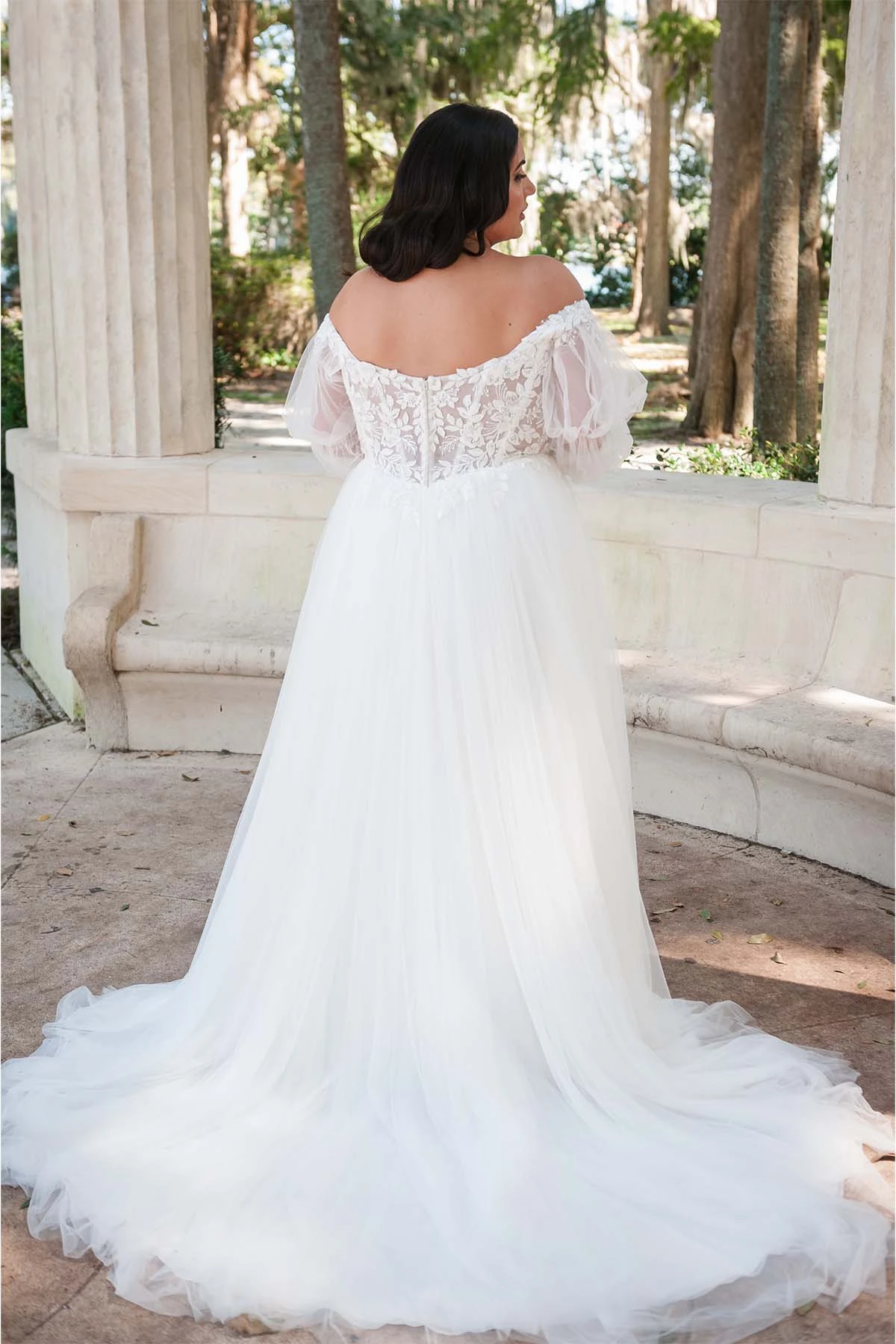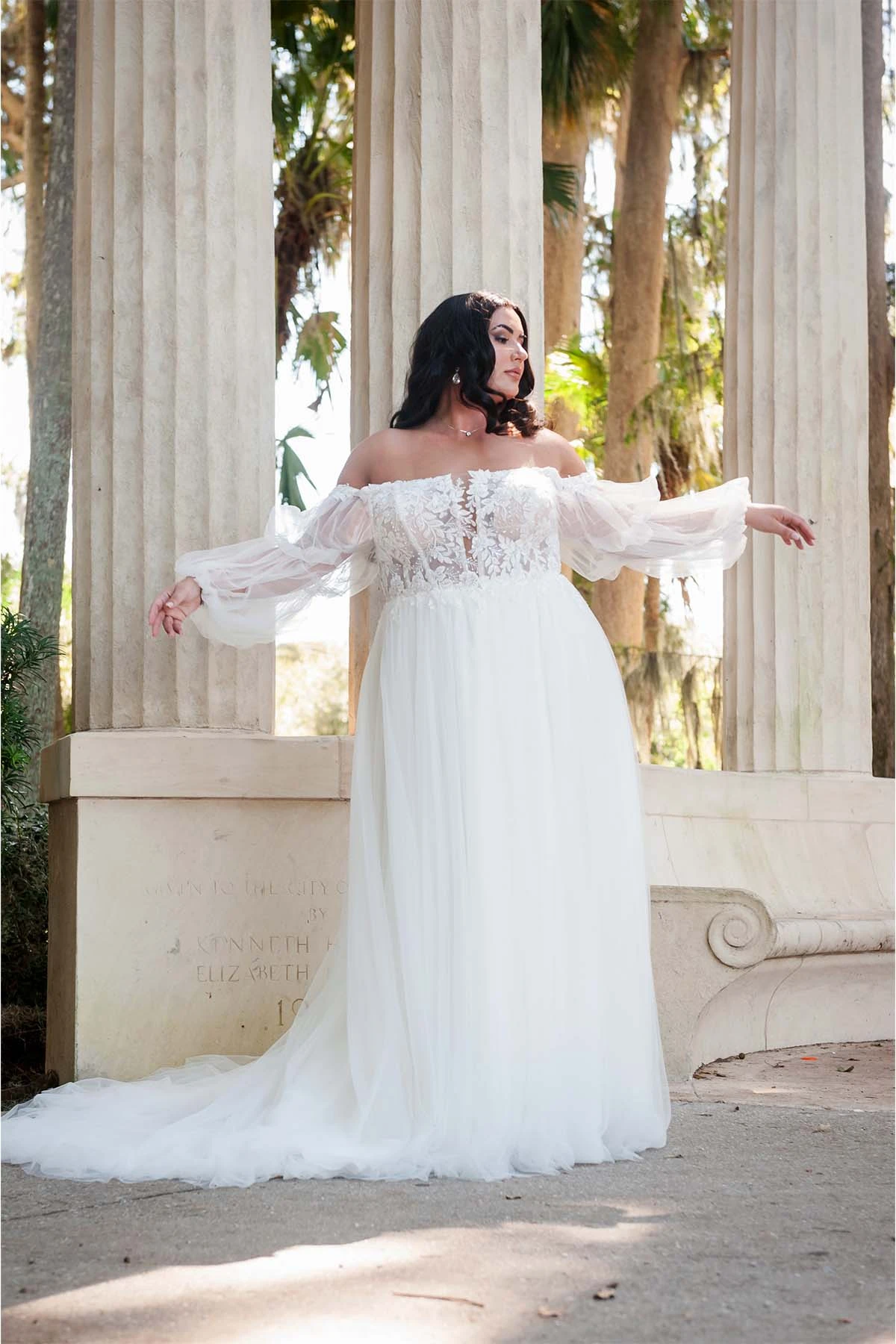 Show off your bohemian style and bring out your inner romantic with Stella York Style 7573+! This luxe boho wedding dress is sure to make a statement with its whimsical and romantic style.
The corset-style boning, plunging neckline and all-over lace bodice give it a truly magical feel. The detachable off-the-shoulder long sleeves match the flowy tulle skirt for a touch of effortless elegance.
Rustic Wedding Theme + Dress
If you're dreaming of tying the knot in a breathtaking forest or in the rolling countryside, then a rustic wedding theme might just be the fit for you. Imagine exchanging your vows under a wooden arch adorned with flowers, surrounded by antique decor and warm candlelight. And when it comes to the wedding dress, the options for a rustic theme are endless.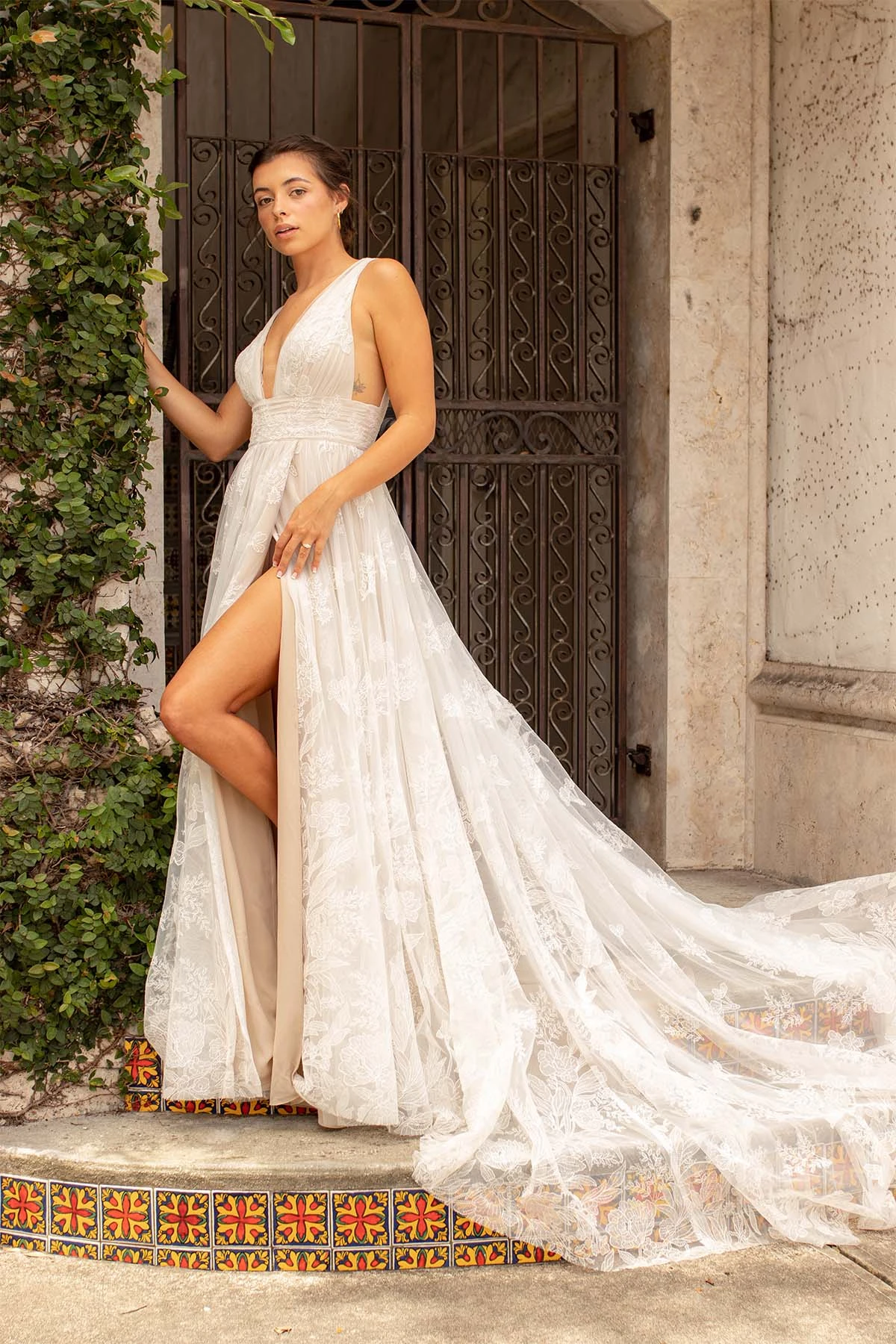 Essense of Australia Style D3665
Essense of Australia Style D3665 features a beautiful balance of charm, rustic style and romance. The intricate lace pattern blends playful details that form elegant floral-inspired shapes for a one-of-a-kind look. Get ready to embrace the rustic charm and say "I do" to a wedding dress that fits the theme like a glove.
Fall Wedding Theme + Dress
The combination of changing leaves and crisp air during fall makes for a romantic and cozy atmosphere for weddings. And what better way to capture the season's essence than with a gorgeous wedding gown?
Fall wedding dresses can be both elegant and comfortable, with options ranging from long-sleeved lace to flowing tulle. It's all about finding the ideal match for your personal style and wedding theme.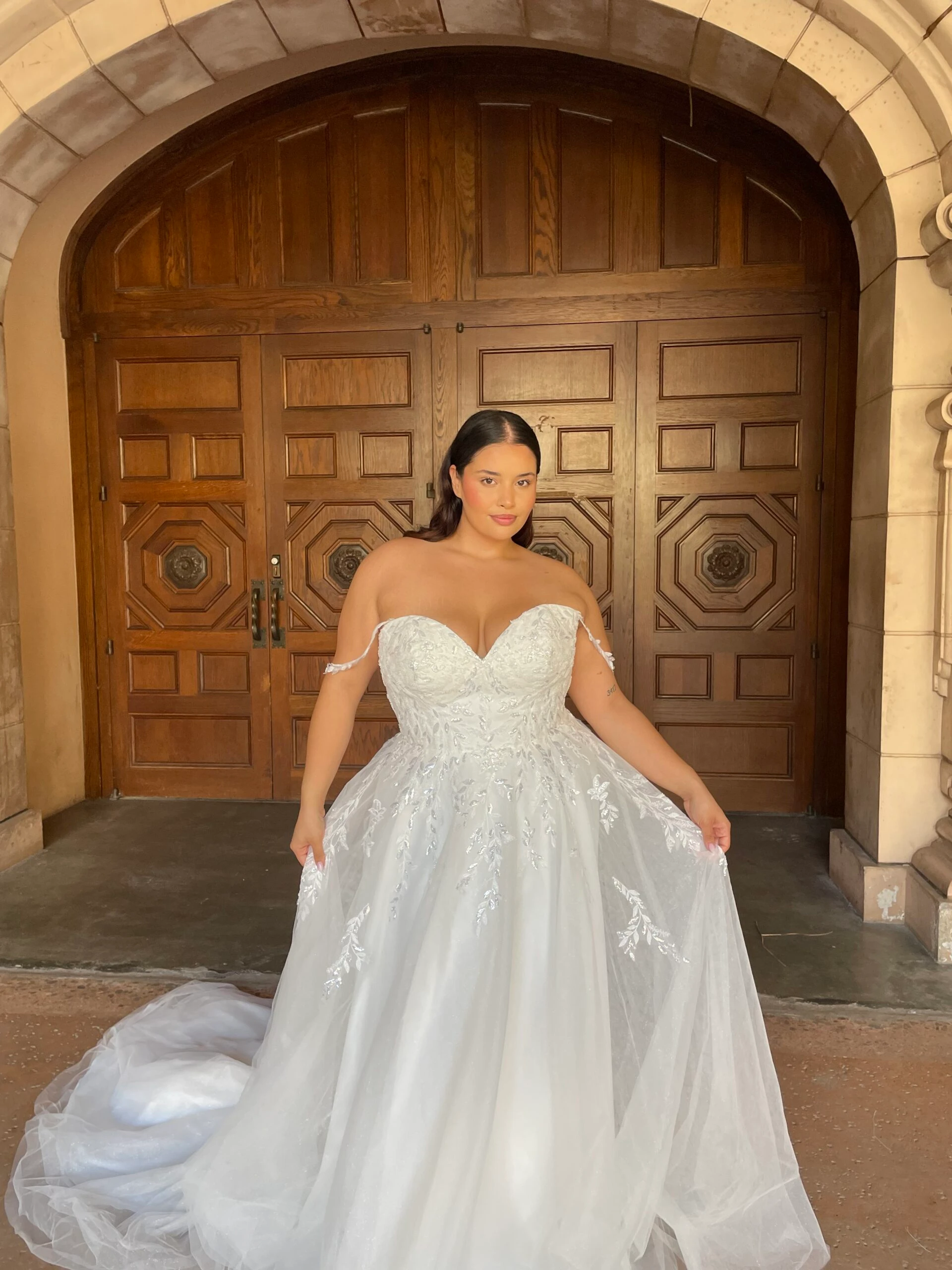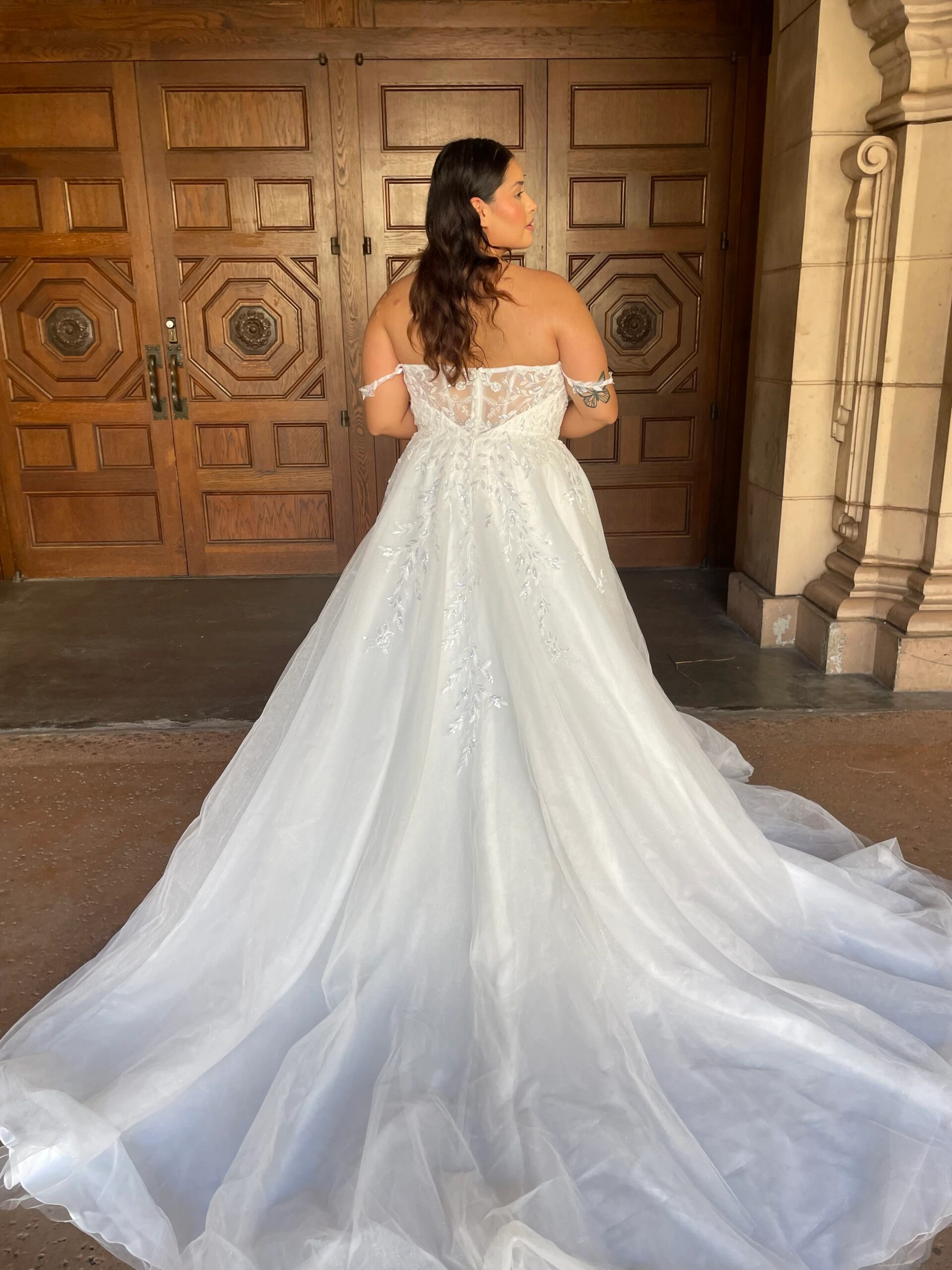 Stella York Style 7633 is a beautiful option for those brides who want an ultra-romantic fall look that pops. We guarantee it will take your breath away as soon as you put it on!
Soft, sparkling and seriously luxurious, there's no need to compromise on glamour with this bridal gown. Get ready to embrace the spotlight and feel like you're walking in an autumn fairytale when wearing this divine dress.
Halloween Wedding Theme + Dress
Who says weddings have to be all serious and traditional? Halloween is a great excuse to let your quirky side show and embrace your inner goth. From the decorations to the dress, a Halloween wedding theme can be incredibly stunning and interesting.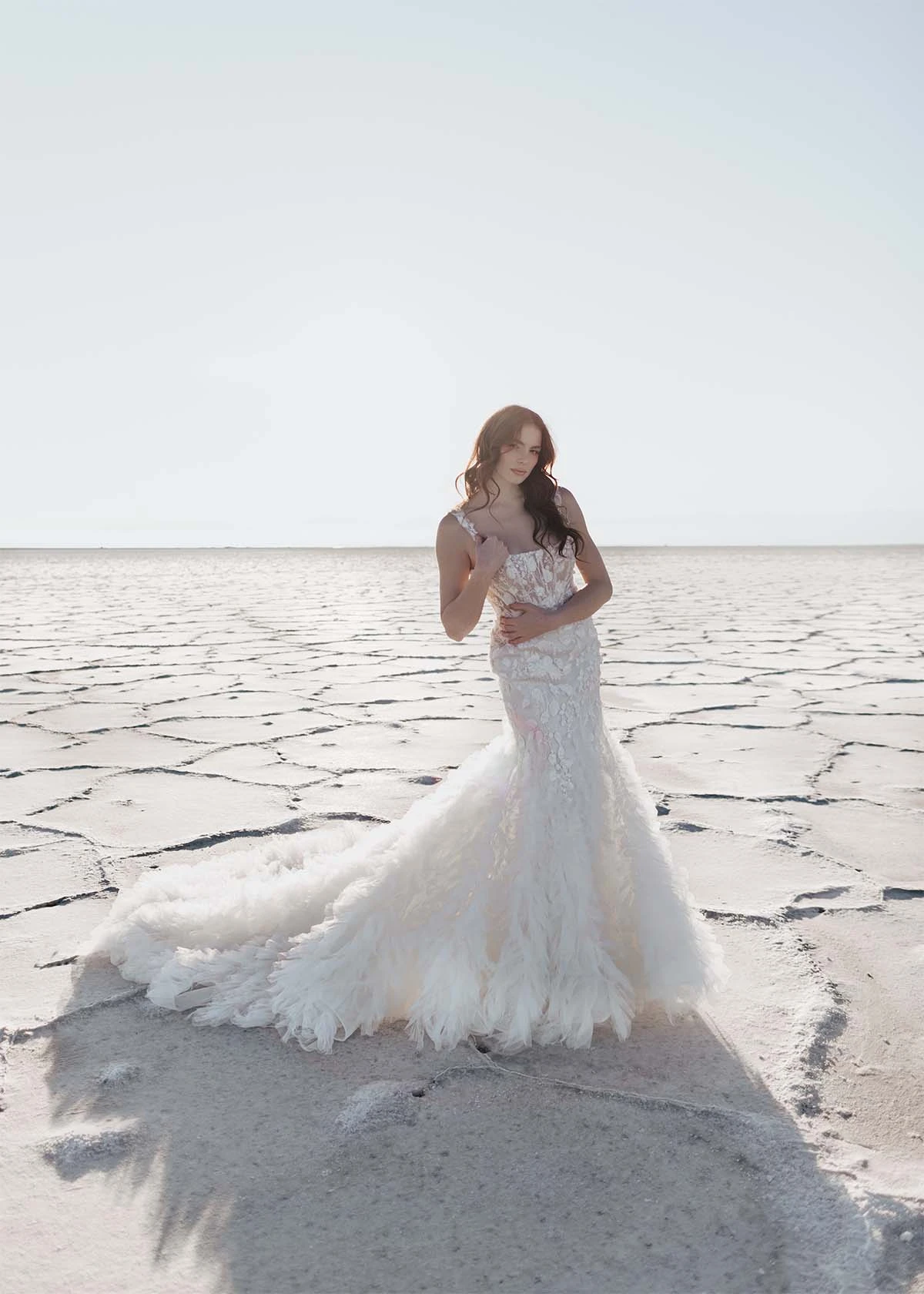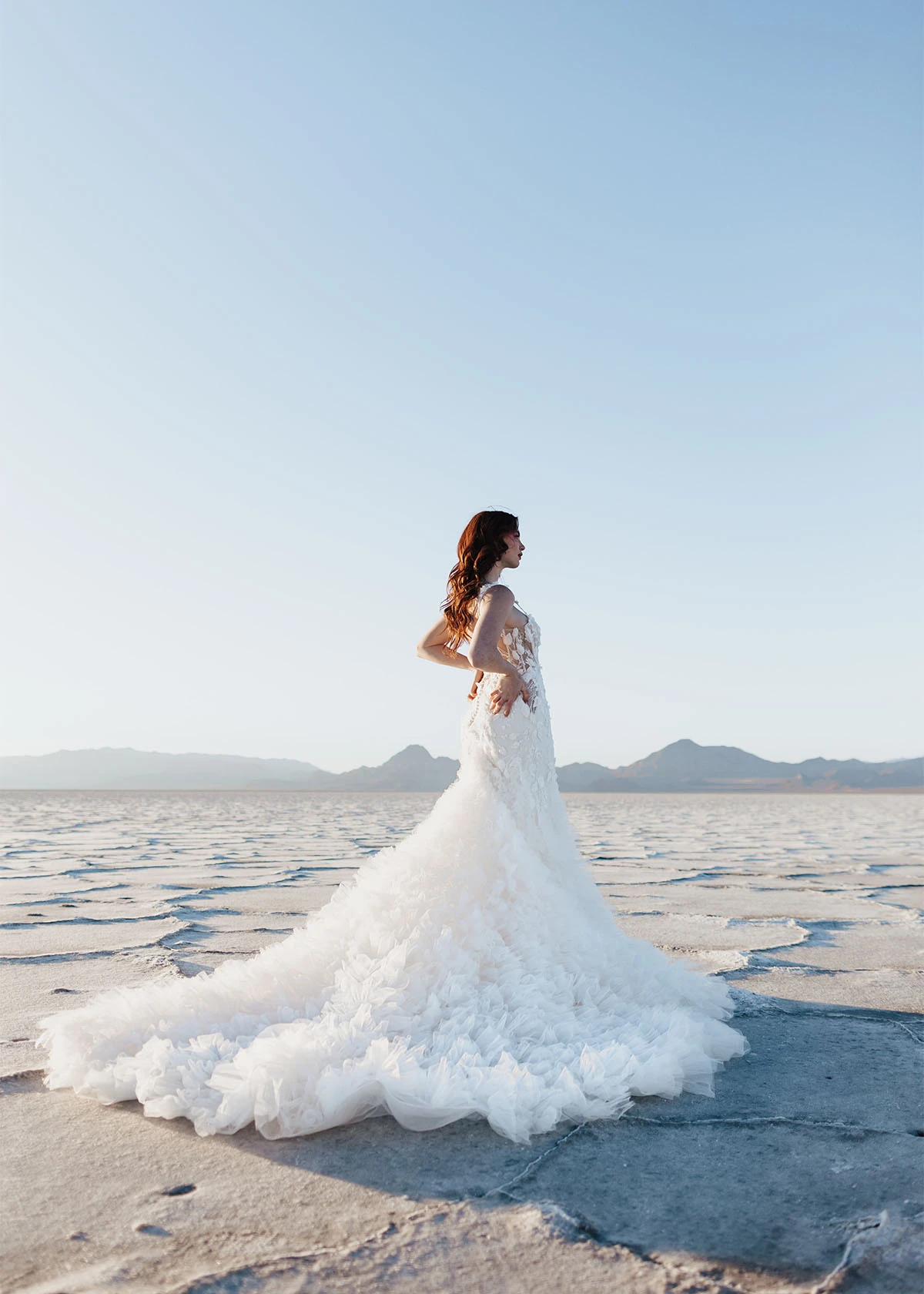 Put every eye in the room on you with Martina Liana Luxe LE1204. This gorgeous wedding dress could be a gorgeous addition to your Halloween-theme wedding. Made with unparalleled couture detail, this fit-and-flare silhouette boasts feathery rows of tulle and 3D appliques. This dramatic bridal gown delivers an intriguing and high-fashion vibe to your Halloween wedding.
1920's Wedding Theme + Dress
For that vintage-chic, art deco look, there's no better theme for a wedding than the Roaring '20s. Everything about this classic era screams style and sophistication and is sure to make your special day extra memorable. Art Deco wedding dresses are an excellent choice for the bride with a vintage yet glamorous bridal style.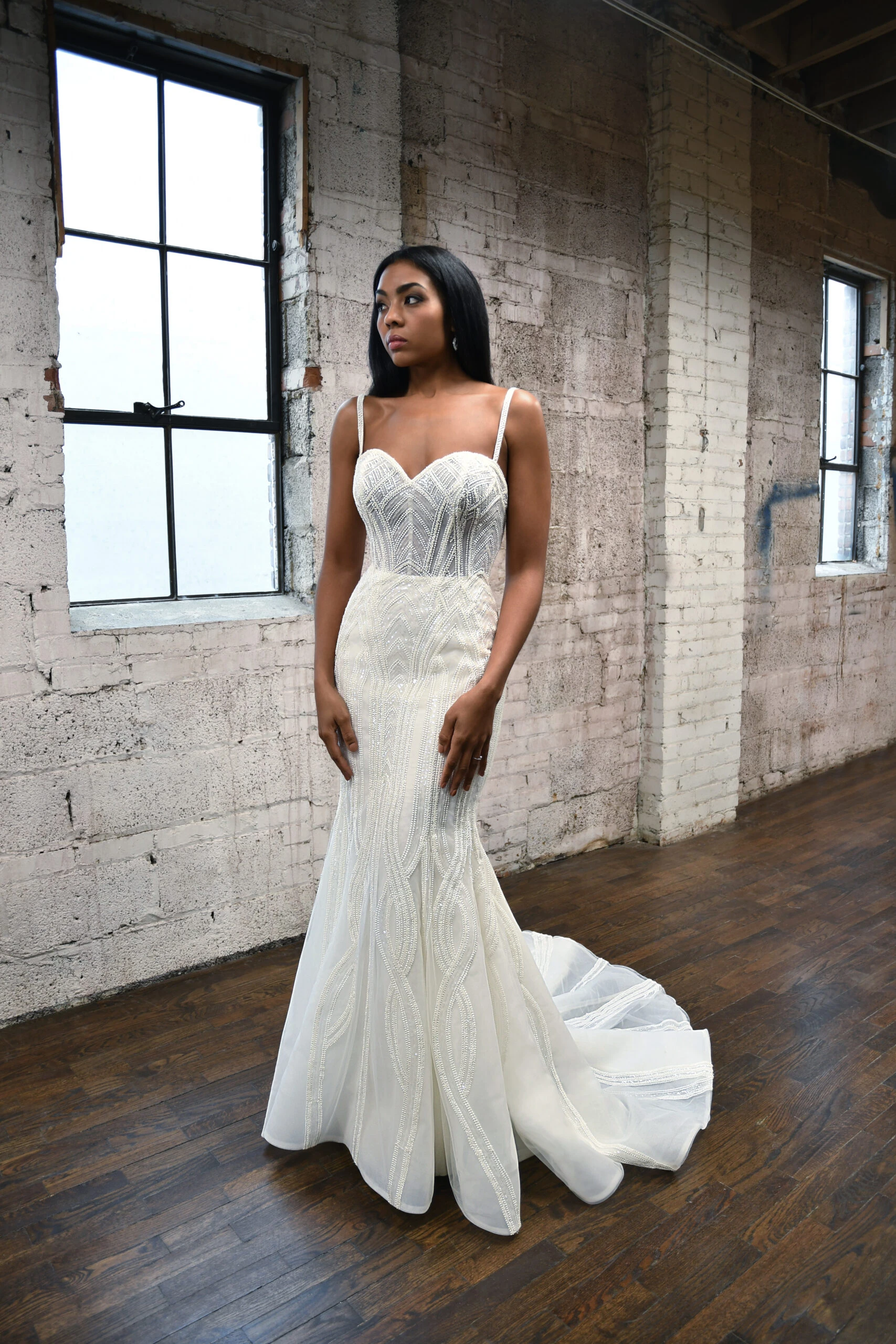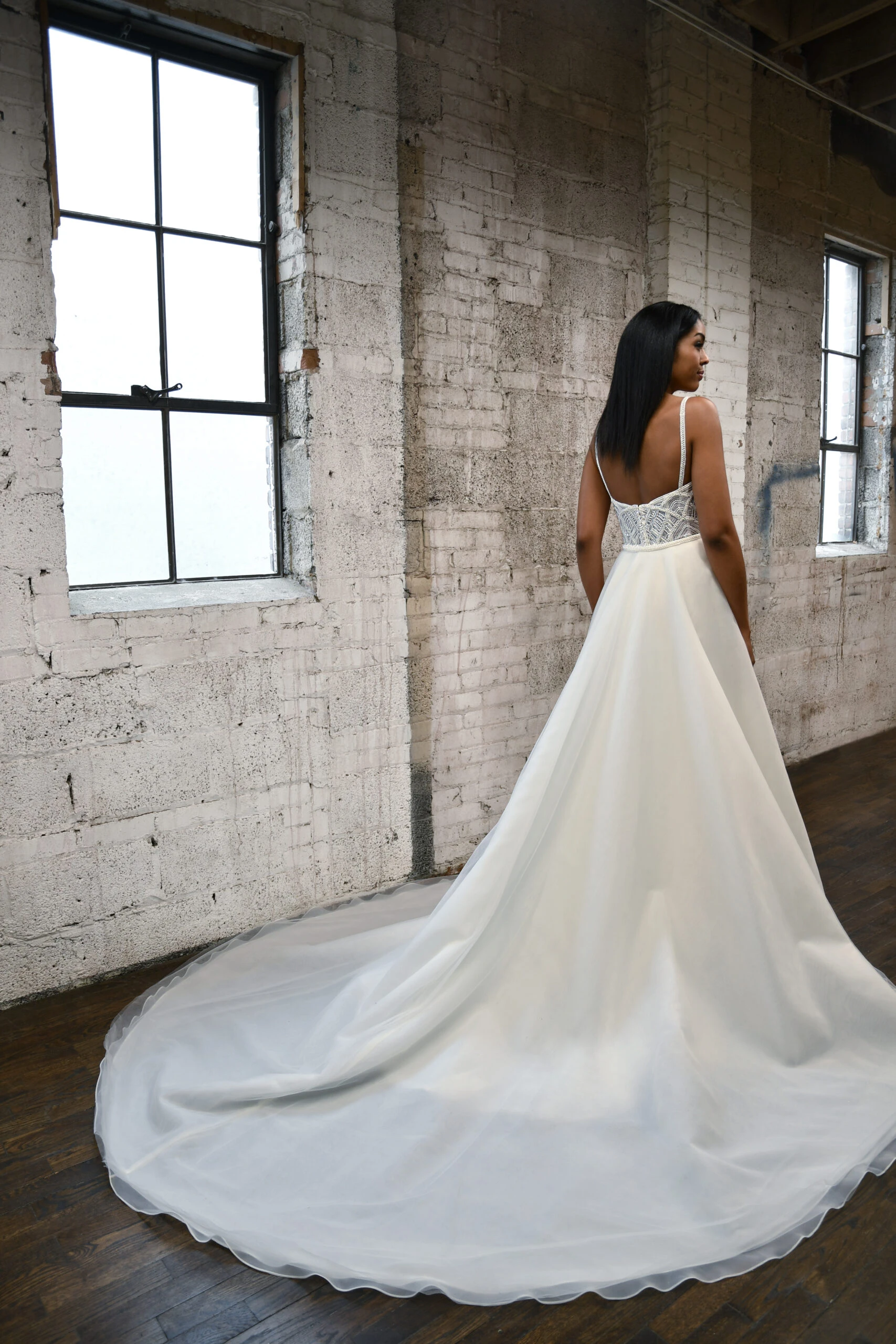 Step back in time to the time of Art Deco glamour with Martina Liana Style 1287! You'll feel regal in this dazzling 1920s wedding dress with its majestic fit-and-flare silhouette. Adorned with striking geometric lace, elaborate beading, pearls and sequins, it delivers show-stopping sparkle. Throw on the detachable overskirt to turn your look into an alluring vintage ballgown ready to walk down the aisle!
As a bride, you may choose to have your wedding style and theme go hand in hand or have them be completely different. Some complementary themes and styles that come to mind are pairing a boho or rustic aesthetic with a relaxed atmosphere and an elegant wedding with a Halloween or the roaring 1920s theme.
Whatever you envision for your special day, make sure that your wedding dress theme is an expression of your own personality and fits the occasion. When it comes time to pick out the one special gown for the big day, remember True Society. We carry many excellent options for any look or style you can imagine!
Find a True Society store near you, book an appointment and create a wedding look that speaks to your vision. Availability varies per store.