After the DJ plays one last song and the lights come on as your friends and family toast one last time, your wedding day will end. It's so important to capture the most sentimental details with your wedding photos! They should reflect your personal style and the love you share with your partner. If you're planning a local Kansas City wedding, be sure to make a statement and choose the BEST locations for your wedding photos! Here's our list of the best photo ops in the KCMO area: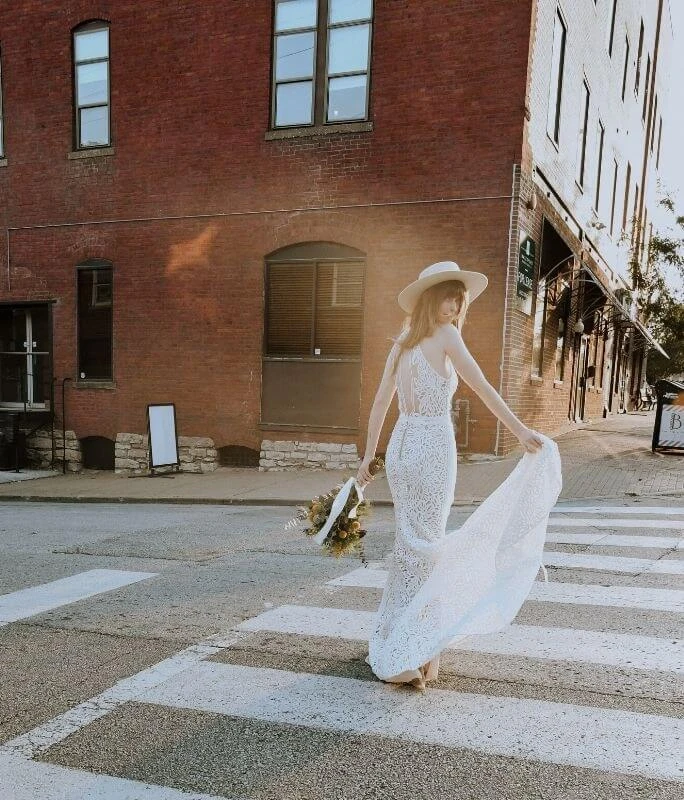 Gown: Adley
River Market
The River Market is a diverse area that features tons of fun and flavor! With an urban city vibe, this area offers a gorgeous backdrop for your wedding photos. You can opt to take photos within the historic City Market, or go for a general area (like the Landings at River Market apartments) that gave our photoshoot team a wonderful setting for a golden hour sunset!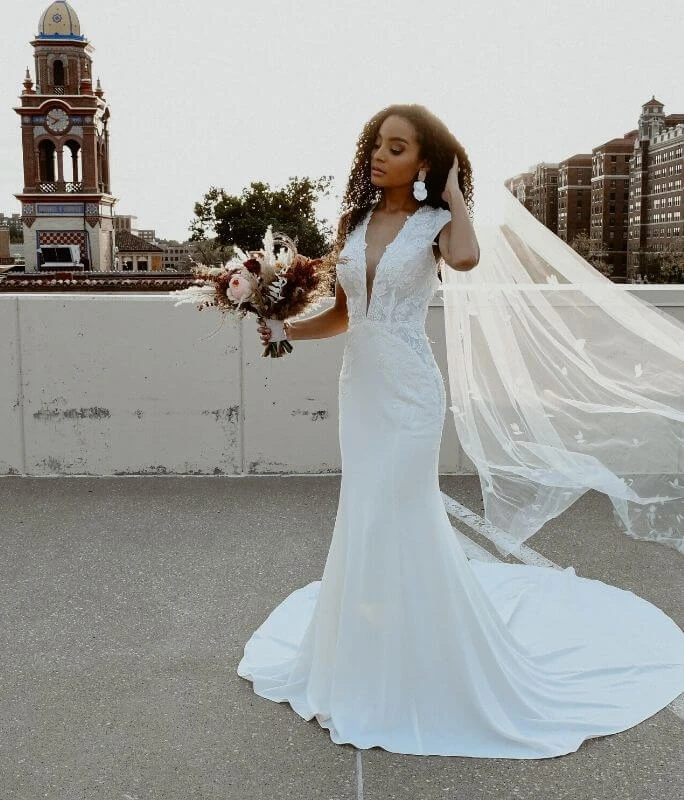 Atop the Country Club Plaza
Spanish-inspired and accented with breathtaking fountains and statues, it doesn't get more beautiful than the iconic Country Club Plaza! Mosaic tiles, stunning lights and the city-chic clocktower offer up amazing venues for your wedding day photos! Ask your photographer to meet you as dusk turns to dawn to capture the most beautiful lighting.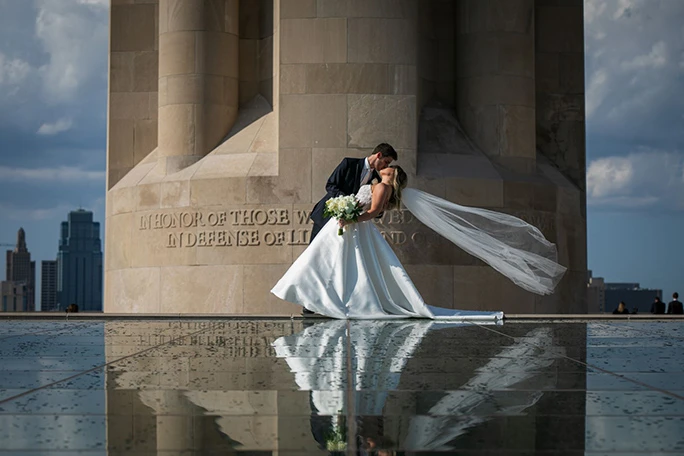 Liberty Memorial
Any true Kansas City native knows the impact behind the historic liberty memorial. In addition to the sentiment, this landmark evokes freedom and hometown pride! Clean linear sculptures and perfectly manicured greenery make this a must-snap photo backdrop for your wedding day pics!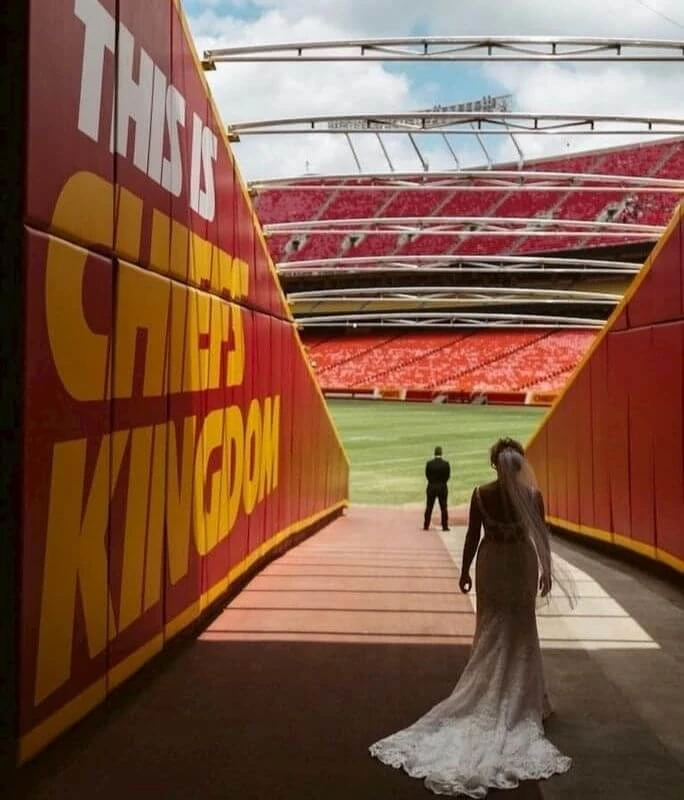 Arrowhead Stadium
How 'bout those CHIEEEEFS? What better way to celebrate the year of our Super Bowl championship than by documenting your big day at Arrowhead Stadium? This couple opted for a legendary first look right out of the tunnel! We know how much KC loves their sports teams, so why not incorporate that into your big day?
Find your dream dress at True Society by Belle Vogue Bridal – make your appointment today!