Today we are sharing some tips and tricks in response to our frequently asked questions when it comes to destination weddings! Whether you are driving to your destination or flying, you will want to ensure you have a plan transporting your gown. Check out our post from our Stylists on how to best travel with your wedding dress.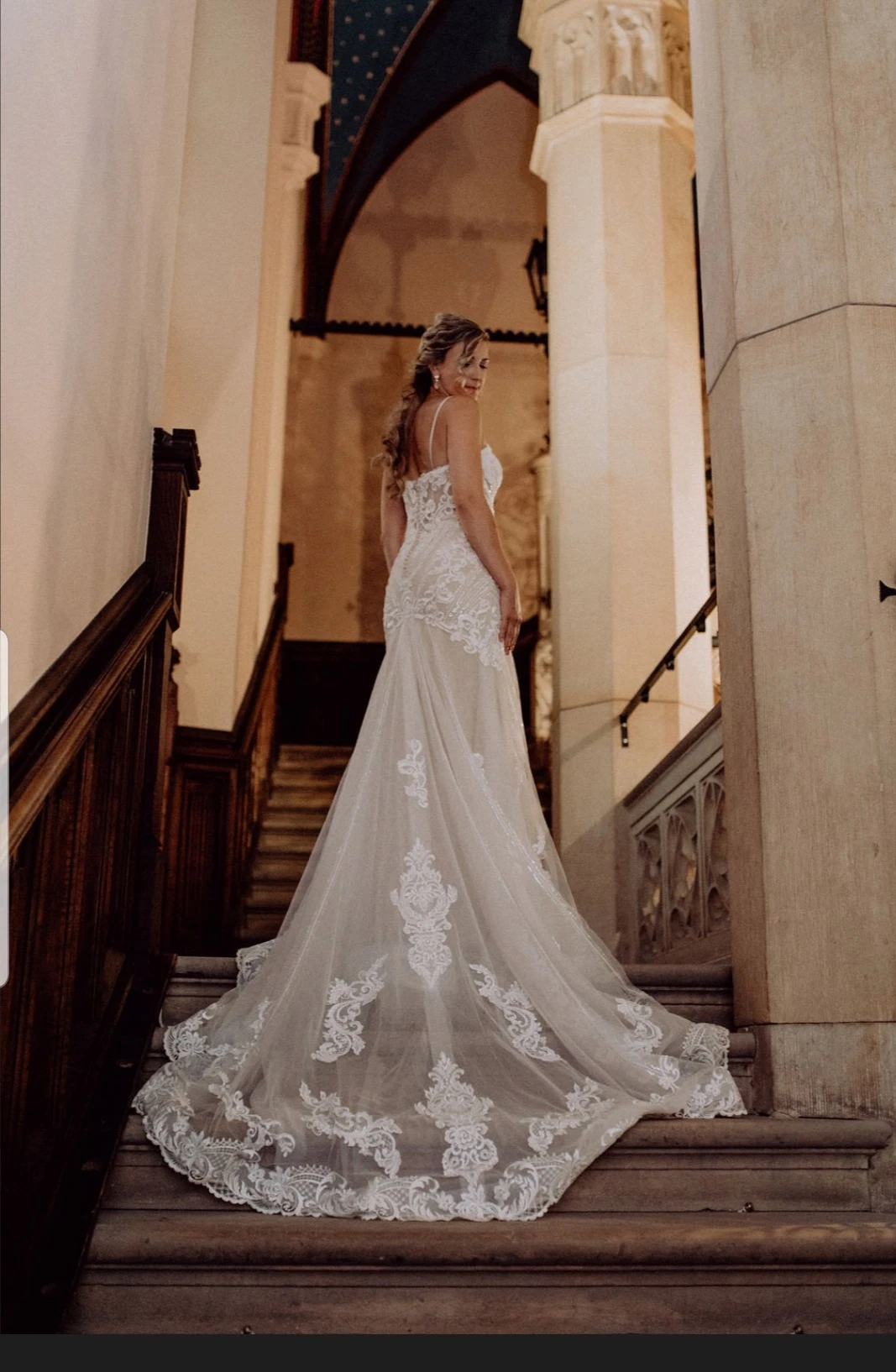 True Bride Alison, wearing Essense of Australia, style D2819
Traveling With Your Wedding Dress
Whether you're traveling two miles or two thousand miles with your gown, getting your wedding dress from point A to point B can be a nerve-wracking process. No matter what, make sure that your dress is still neatly packed in your True Society garment bag to prevent any stains or wrinkles. If you're driving, we recommend packing everything else up in your car first, and then laying your dress bag over the top of everything. This will allow her to remain unfolded, preventing any unnecessary wrinkles. If you're flying off to a destination wedding, there are a few options for airplane travel. First, always get in touch with your airline and ask them what their best recommendation would be. Every airline has seen a bride travel with her gown, and every airline will approach the situation differently- checking beforehand will allow you and your airline to be prepared to get your gown to your destination in mint condition! Some of the options available would be placing your garment in the overhead bin, purchasing a separate ticket for your gown, or flying first class and placing your gown in the closet towards the front of the plane. (Make sure to check with your airline ahead of time to confirm that your plane has a front closet if you choose this option!) Whatever option you choose, just make sure that you communicate with your traveling partners and your airline so everyone is on the same page.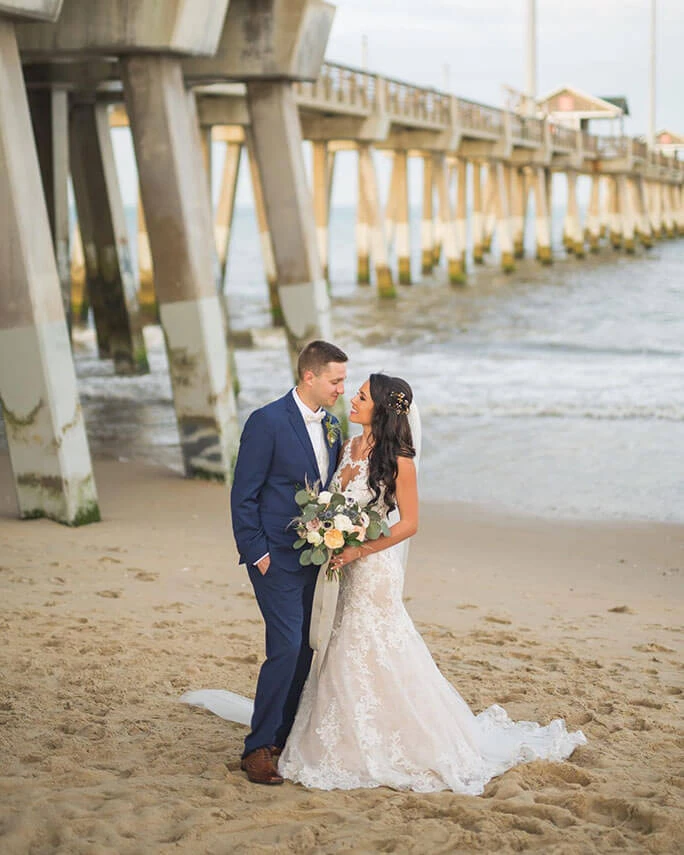 Bride Caroline wearing Essense of Australia, style D2548
Takeaway Tips:
Make sure your gown is well packaged in her True Society dress bag before any traveling.
Allow the gown to hang long and tall as you travel.
If you're flying, be in communication with your airline to find the best option.
Resources:
For more information check out these blogs:
Flying with a Wedding Dress: How to Travel and Pack Your Gown
How to Carry On Your Wedding Dress on 5 Major Airlines
We hope you feel well informed when it comes to traveling with your wedding dress. Whether it's the beachy coast of Florida or an international wedding in Germany, make sure you are prepared to travel with your dress. Once your dress is at your destination, you have to think about steaming! Check out our Tips From A Stylist: Steaming a Wedding Dress article to know how to steam your dress after it has traveled. If you have any additional questions, make sure to ask your True Society consultant during your appointment!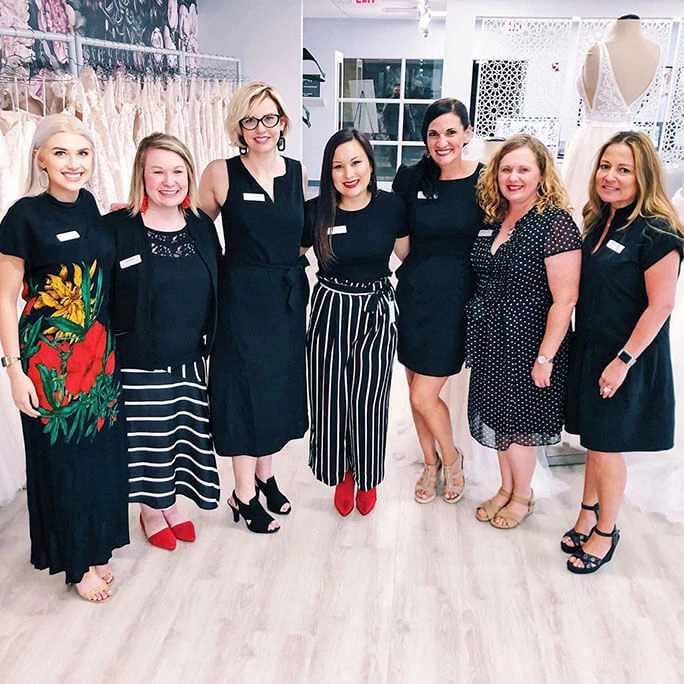 Are you ready to be a True Bride? Click here to make your appointment today!