One design element our brides request the most is a long sleeve wedding dress! Many brides love the idea of a long sleeve wedding dress in theory, but when it comes down to it they may have some concerns before making the commitment. But we know a classic, long sleeve dress will never go out of style! Whether you're looking for a winter wedding dress, something with detachable sleeves, or maybe cap sleeves, we have so many styles in store for our brides to try on.
A big trend we are seeing this year is detachable sleeves. We have a couple of different options for brides wanting to commit to sleeves but love the option to switch up their look. Detachable bell sleeves are a great option for a boho bride wanting to change up her look from ceremony to reception, for example. We also have a few options with detachable flutter sleeves – perfect for a beach wedding!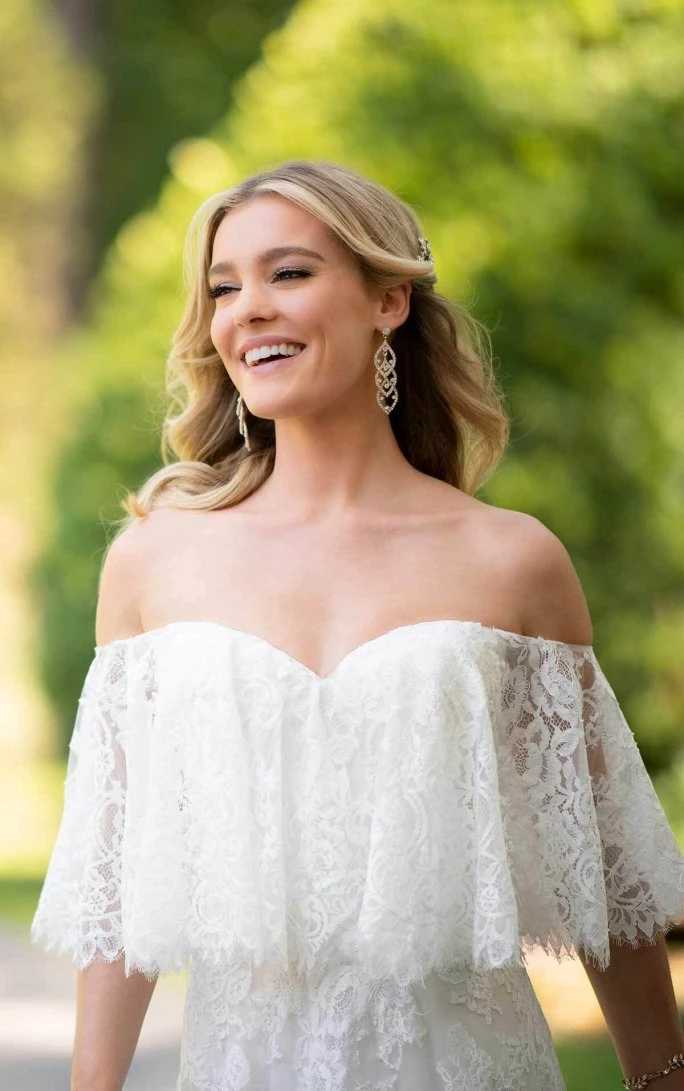 There is always the classic bridal option of long lace sleeves. One of our favorites is Style 1111 from Australian designer Martina Liana. The lovely lace patterns offer a more traditional look for brides who want a covered look without being too modest.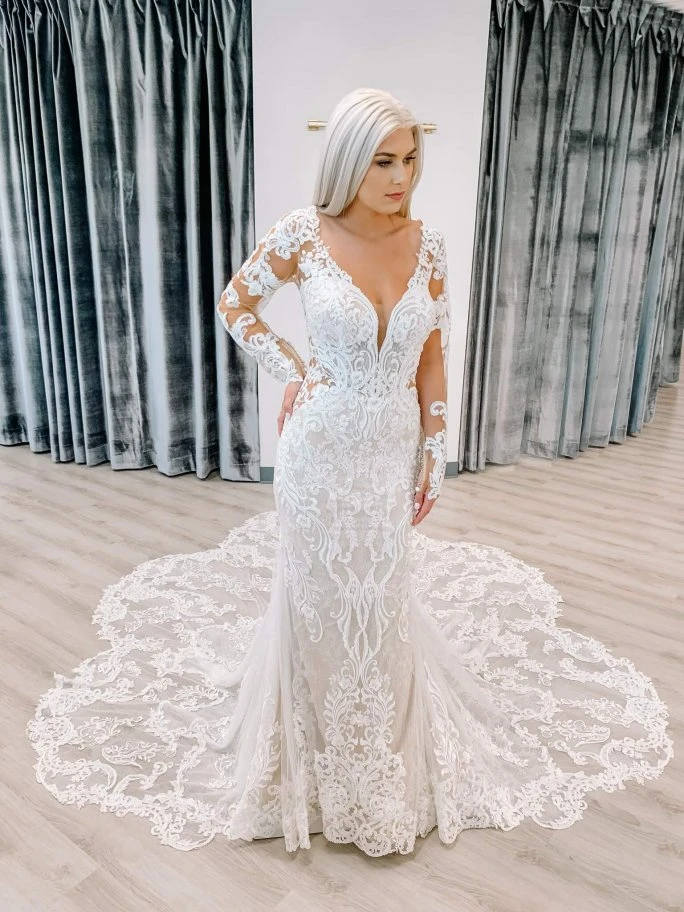 Cap sleeve wedding dresses offer a vintage-vibe and allow brides to have the look of sleeves without feeling too restricted or covered up. We love beaded cap sleeves for achieving a Great Gatsby look or crepe cap sleeves for a modern style. Our favorite? Essense of Australia Style D2322!!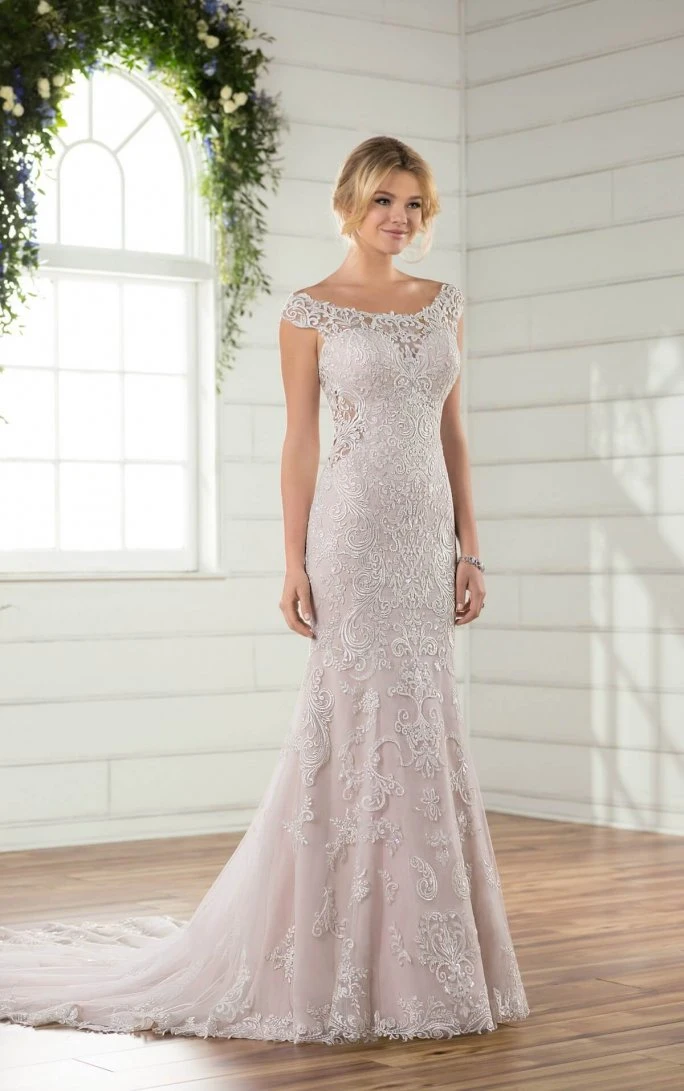 Off-the-shoulder sleeves are another big trend for brides at the moment and we have to say, we're obsessed! So many of our gowns offer this take on street-style. One of our favorites is from Martina Liana, Style 1104. Super comfy and easy-to-wear, this gown is perfect for our trendy bride-to-be.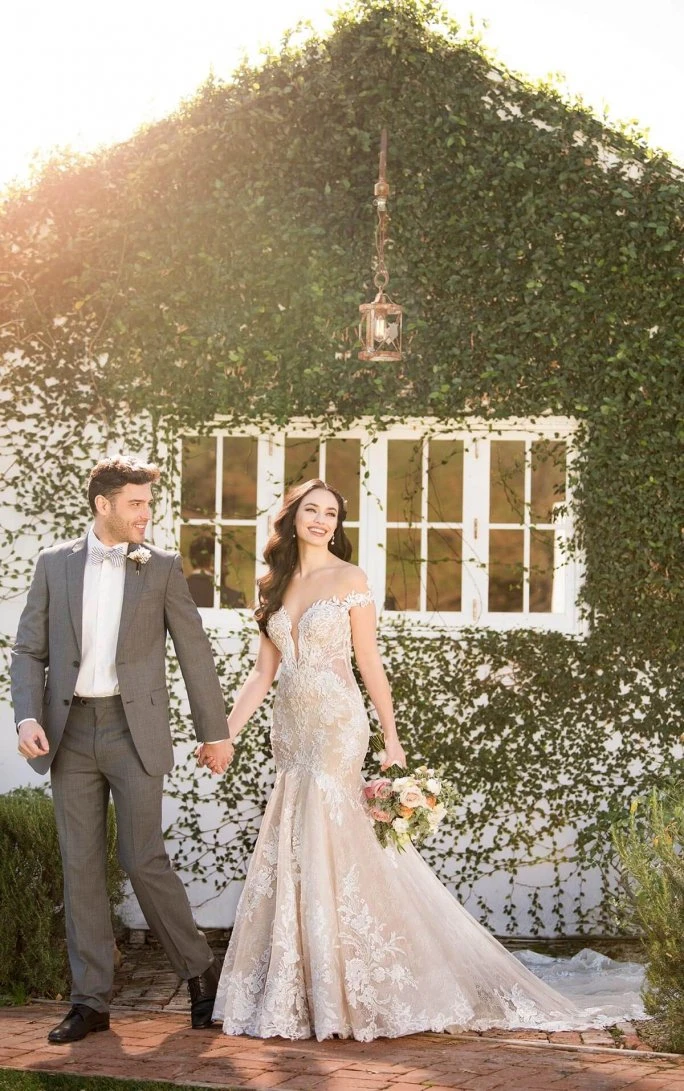 If you can't quite find the sleeve option you're looking for, a number of our gowns can be custom made with sleeves. Our Martina Liana gowns can often be customized with matching fabric to achieve whatever sleeve look you've always dreamed of! We also have a number of jackets available for brides to try if you want to have your shoulders and arms covered for your wedding ceremony but want a strapless look for your reception.
For the bride looking for something classic, yet true to her style, wedding dresses with sleeves are the perfect option. Whether cap sleeves or long and lacey, sleeves are a truly classic element of bridal design and can be the perfect addition to any bridal style – from fit-and-flare to ballgown.
Are you ready to begin the search for your dream wedding dress? Book your appointment today!
Find more information on long sleeve wedding gowns from Martina Liana here: