#TrueBrides, we're expanding our bridal collective in Germany! Rich in history, culture, and architectural design, we cannot be more thrilled to open shop in Berlin. Who better to lead the charge than our newest True Crew members! Meet husband-wife power couple Christoph and Paulina Manhart, longtime owners of the incredible Hochzeitshaus, a truly unique bridal utopia offering everything from dresses to suits and rings. Hochzeitshaus has been open for two generations and has built strong relationships with brides for their wonderful service, expertise, and high-quality products.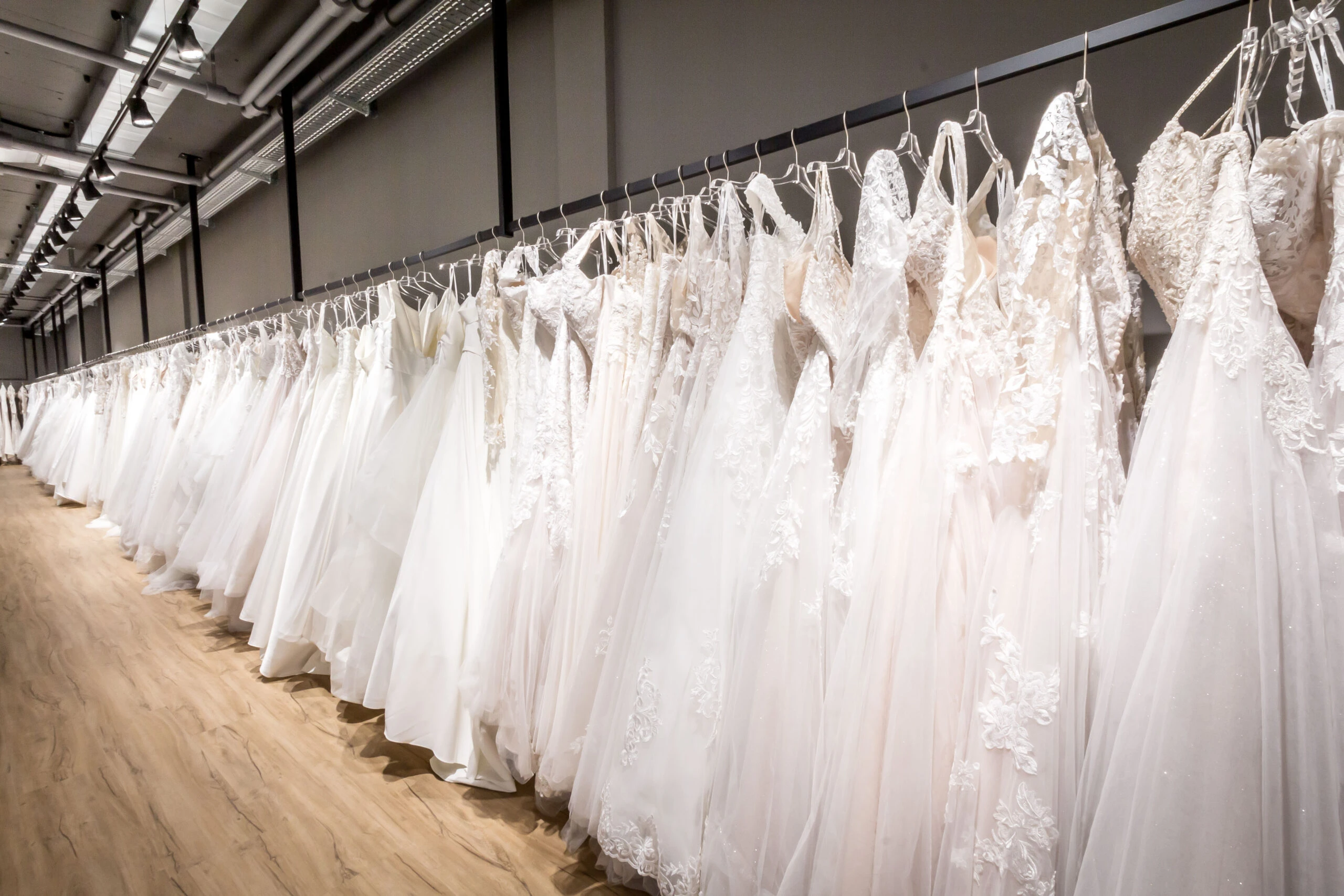 Why'd Christoph and Paulina join True Society? Well, it was a no brainer. With such incredible attention to detail and care for their customers, we realized our values aligned perfectly. Their mission is to give Berlin brides something really special… a shopping destination that focuses on more than just the dress, and that's why True Society is a perfect match. Brides are transported to a place where they're welcomed, encouraged, and celebrated throughout every step to becoming a #TrueBride. True Society offers an all-inclusive, ultimate bridal EXPERIENCE, welcoming all shapes, all sizes, and all love stories into our collective.
In the heart of Berlin Mitte, Christoph and Paulina are ready to expand their bridal horizons by bringing their exceptional bridal expertise and incredible staff to the True Crew. We're talking NEXT LEVEL bridal experiences. Read on to learn more about our newest Power Duo Christoph and Paulina: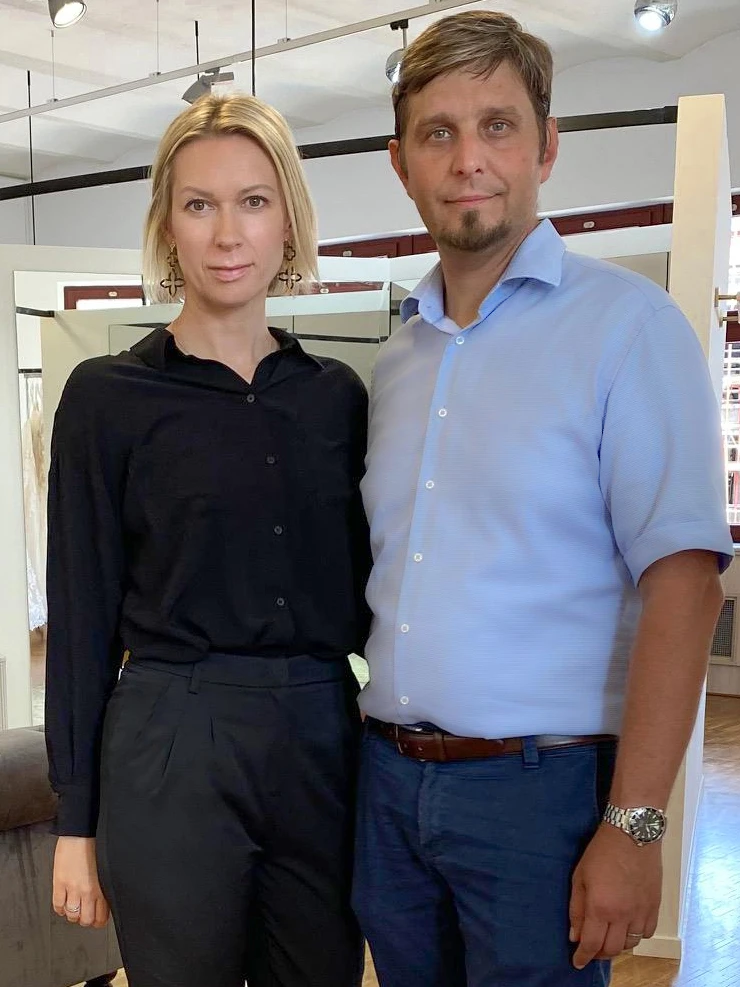 You guys are now officially a True Society Power Duo! How long have you been married? 
Christoph: We've been married for seventeen years. Our wedding was just wonderful. One of our favorite moments was when my cousins sang for us with their band. So unforgettable. 
What do you love most about the bridal industry? 
Paulina: The most beautiful thing about bridal is to be a part of someone's amazing day. I love to witness the moment when our brides pick THE wedding dress. It's so special to see how beautiful and comfortable the bride feels.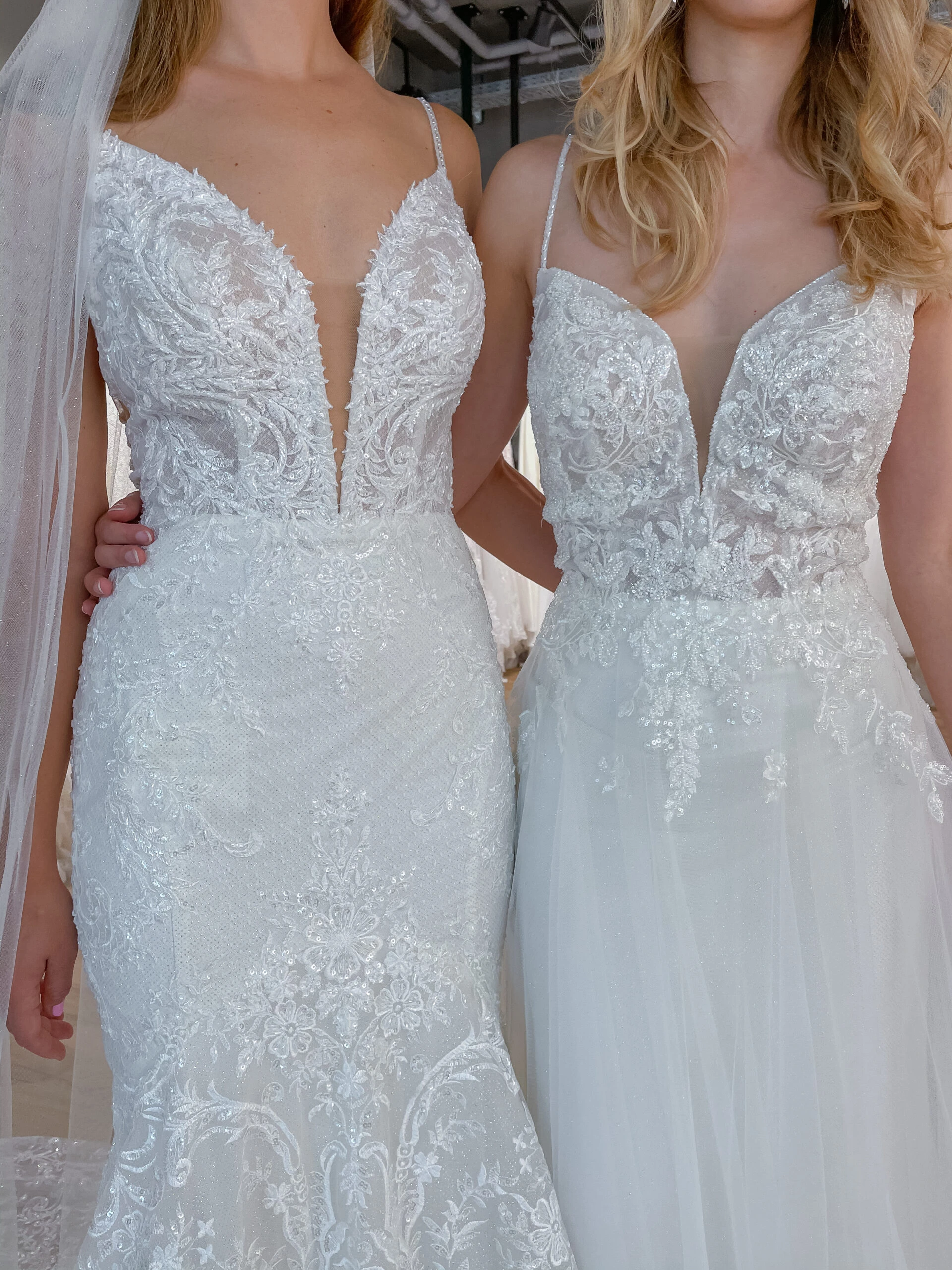 What makes True Society different from other bridal shops?
Christoph: At True Society the bride and her needs are always first! From first inquiries to the dress shopping experience and finally her wedding day, the bride receives full support from expertly trained stylists. Our bridal gown selection is very large and diverse. It's our mission to find the perfect wedding dress for all of our brides!
You're in the process of undergoing an incredible store renovation. What has been your favorite part of the transformation so far?
Paulina: We absolutely love the new spacious changing rooms and how they are arranged! They are the perfect mix of catwalk and coziness.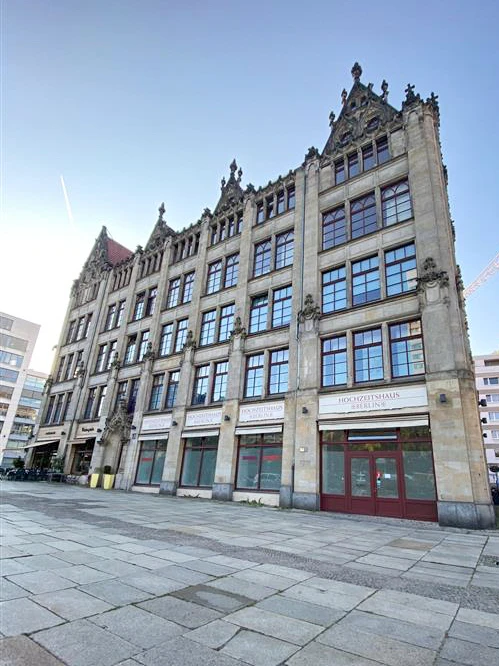 What about the transformation of your store to True Society do you feel brides will love most? 
Christoph: True Society has a very warm and welcoming ambience. It's elegant and modern at the same time. Our brides are going to love the fact that they can see and touch all the dresses. Hochzeitshaus will still exist. We love Berlin and the community we've built. We have such a long history together! We are here to stay, but we want to continue to evolve and connect with the modern bride. We're so excited that True Society will be located within our beloved Hochzeitshaus, the place where we've built our business, community, and even family. True Society perfectly matches our other Hochzeitshaus stores. 
What is your favorite wedding dress style and what about it do you love? 
Paulina: I love fit and flare gowns! This silhouette type wonderfully accentuates the curves and femininity of our brides.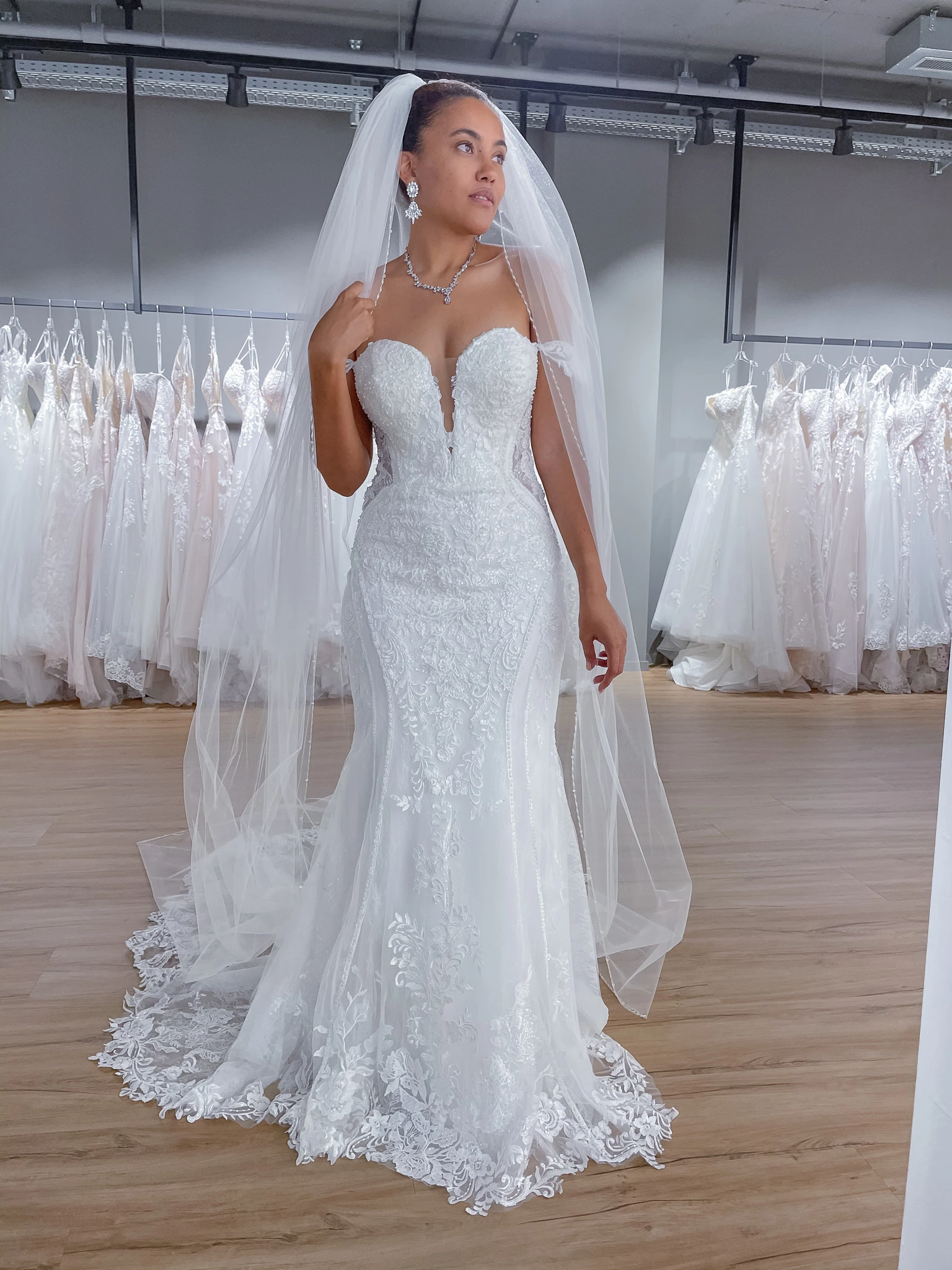 We're over the moon for Christoph and Paulina to begin their journey with us. Their creative insight and passionate expertise will bring new and innovative ideas to the True Society collective. Their wonderful Berlin location is majestic and modern, eye-catching and totally elegant! The perfect space for romance to come to life. We know you'll fall in love with their knowledgeable stylists and exceptional wedding dress selection.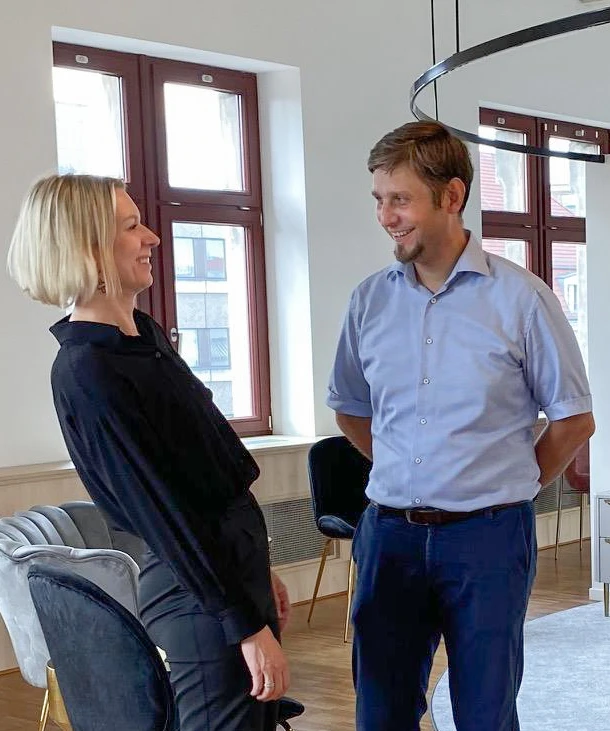 Are you ready for a truly unforgettable dress shopping journey? True Society in Berlin is pre-booking appointments for the Grand Opening in October! Click here to secure a spot. Trust us, you won't want to miss out! Christoph, Paulina, and their True Crew of bridal experts can't wait to meet you.
True Society in Berlin is just getting started! Follow the True Society Instagram for ultra cool bridal inspo to add to your virtual moodboard. From #TrueBrides and bridal tips to sneak peeks at the coolest wedding dresses from our carefully curated selection of award-winning designers… come for the dress, stay for the ultimate bridal experience.