Exciting news! For the first time in Austria we are hosting a Martina Liana & Martina Liana Luxe Trunk Show. From March 4-5 Brides-to-be in Vienna have the chance to discover never before seen dresses and fall in love with the incredibly unique styles, luxurious designs, and limitless customizability of these collections. But the excitement doesn't end here!  Saturday Brides will have the chance to meet head designer Martine Harris in person! Martine and the #TrueCrew can't wait to make bridal dreams come true during this once-in-a-lifetime shopping experience!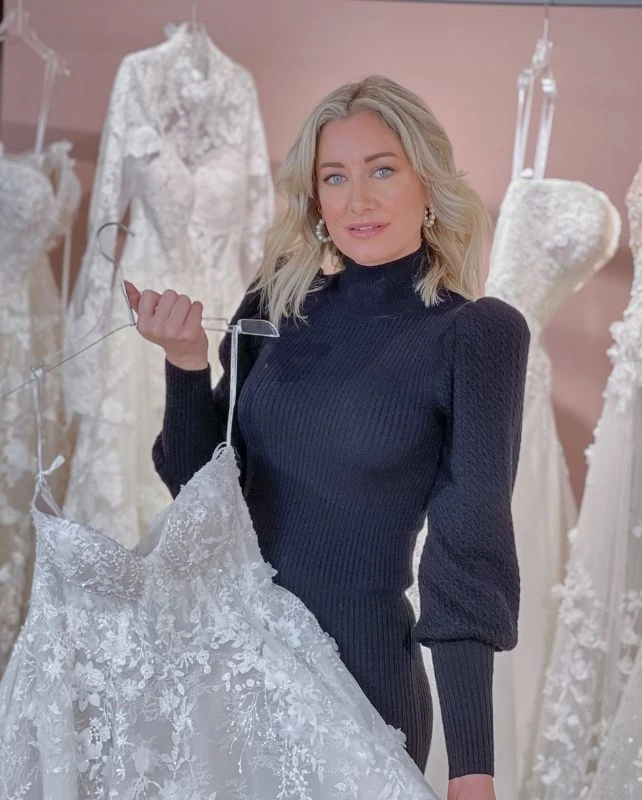 Head designer Martine Harris
Want to learn more about this exclusive bridal experience? Below we answered some of the most frequently asked questions and provided you with some Trunk Show insider-shopping-tips from our experts.
What is a Trunk Show?
Trunk Shows are special in-store events where a bridal salon features a designer label for a limited time. They provide an exclusive hands-on shopping experience with extra guidance from the True Crew and design experts. Not only do these shows carry select, never-before-seen gowns, but they also provide a wonderful way to learn more about bridal fashion.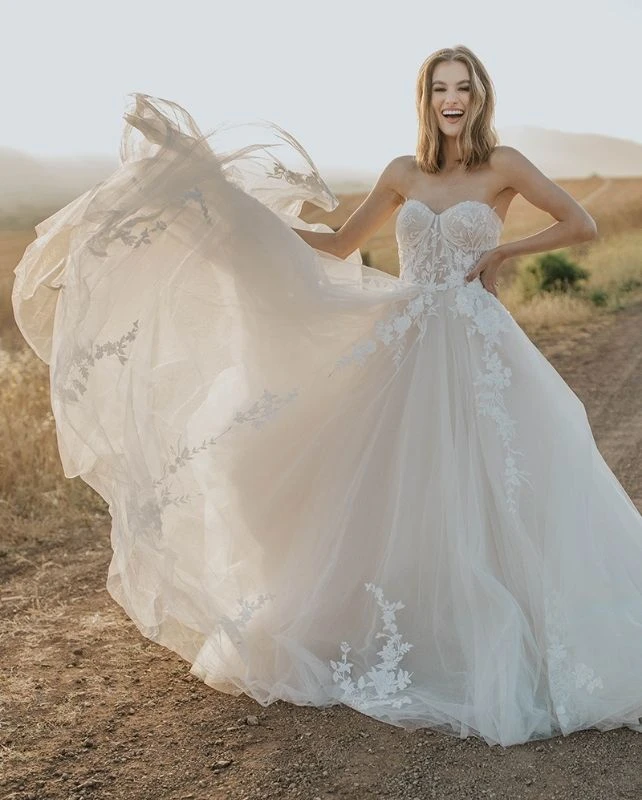 Why should I attend a Trunk Show?
Trunk Shows offer an enhanced in-person bridal shopping experience. Complete with exclusive designer gowns (that won't be available any other time!) and a designer representative who can answer all your burning questions, you won't find any other shopping experience quite like it.
What's the difference between a Trunk Show and a normal bridal appointment?
Trunk Shows provide the perfect opportunity to try on wedding dresses from your favorite designers. On top of having extra gowns, most Trunk Shows include unreleased, one-of-a-kind designs, so this is a great chance to purchase a custom, made-for-you dress!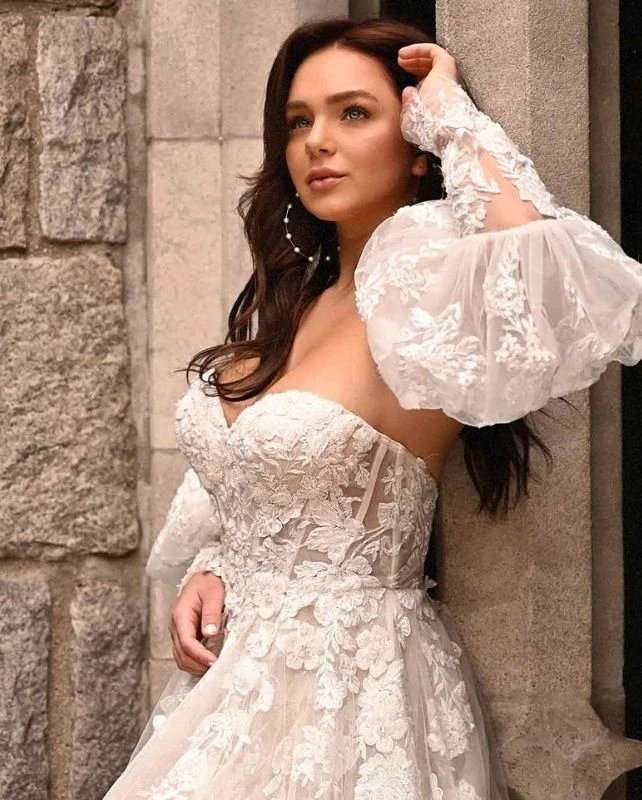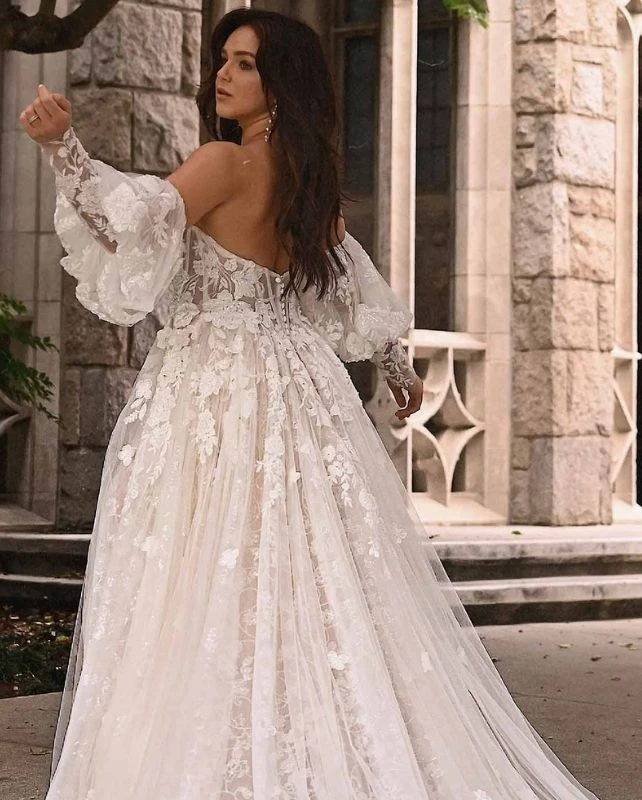 Our Expert Shopping Tips:
Book your Trunk Show Appointment ASAP
During Trunk Show events, our locations open the same amount of appointments as they would any other weekend. That means you will be competing against both regular bridal shoppers and other hopeful Trunk Show attendees, so you'll want to book an appointment as soon as you can.
Make the most of your in-store shopping experience!
During our Trunk Show in Vienna the head designer Martine Harris will attend! Be sure to talk to her about the inspiration, trends, and details behind the wedding dresses in the collection. As a label expert, she also has great advice about the full bridal look and can help add finishing touches to your bridal look, like veil pairings or top hairstyles for that specific gown.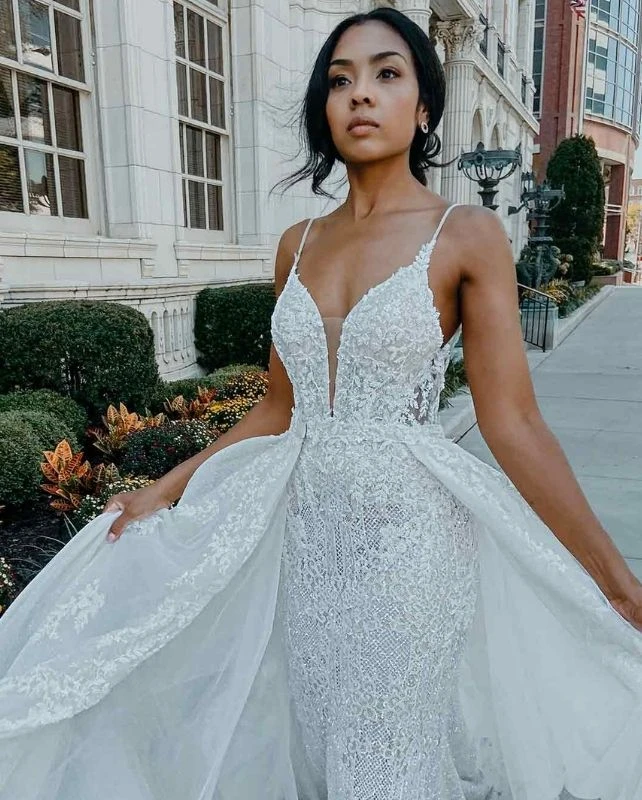 Martina Liana Luxe, Style LE1125
Come prepared to buy your gown at the event.
Trunk Shows are fabulous ways to get an enhanced bridal shopping experience. Not only are design experts present, but usually exclusive, unreleased designs from that label are available to try on that weekend only. This means a gown you fall in love with probably won't be available for purchase after the event ends. With this in mind, come prepared to say YES to your dress and make sure you have all your favorite people in attendance!
If you're searching for a unique wedding dress and have a sharp eye for fashion, you don't want to miss out on our first ever Martina Liana and Martina Liana Luxe Trunk Show from March 4-5! On Saturday head designer Martine Harris will be there to laugh, cry, and celebrate with you throughout your dress shopping experience!
Secure your spot here. The magic is just about to begin!