As Women's History Month celebrates the strength and resilience of women across the globe, we are privileged to spotlight a few of the fierce women from our global True Society collective.
Our True Society stores are the ultimate destination for brides because of our phenomenal store owners. They lead. They love. They inspire. Every day. These women bring their bridal expertise and passion to the global True Society family, going above and beyond to deliver rich, personalized experiences for their staff and brides.
We are excited to spotlight a few of these fascinating women and share who has inspired them!
Sue Rosenberger, Owner of True Society in Grand Rapids, Michigan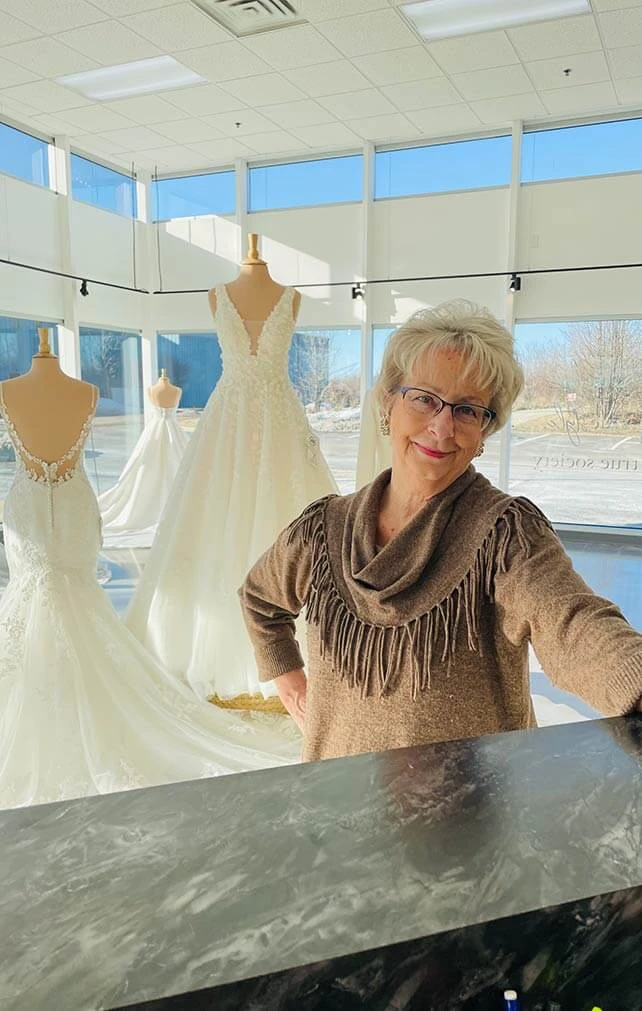 Legendary bridal expert Sue Rosenberger knows literally everything about bridal. Sue's been a leading influencer in the bridal industry for over 30 years and adds her own magic touch to the bridal journey and experience at True Society in Grand Rapids.
"The bridal business is like no other in retail. You truly must love what you do," Sue said.
And that's just what she does! Hardworking, creative and passionate, Sue never backs down from a challenge. She LOVES to listen to each of her brides. She enjoys hearing their vision and helping them find their perfect "I do" dress.
Who Inspires Her the Most
There are so many people who Sue has drawn inspiration from in her life.
"Wonderful bridal store owners, friends and family, including the love of my life, my ever-supportive husband Phil. These people inspire me and keep me on track throughout the everyday challenges in business that we all face."
Sue also can't forget her biggest inspiration, her brides!
"The brides are who really inspire me most. They are the people who walk through our door every day and trust us with one of the most special and emotional times in their life."
For Sue, it's about the moment when the bride finds that special dress and she can share in their joy, and sometimes happy tears, too.
"I love seeing multiple generations gather to celebrate this special moment. It doesn't get much better than that. It keeps my faith in human nature that when there is love, there is joy."
Amanda Schmalz, Owner of True Society by The White Dress in Portland and Beaverton, Oregon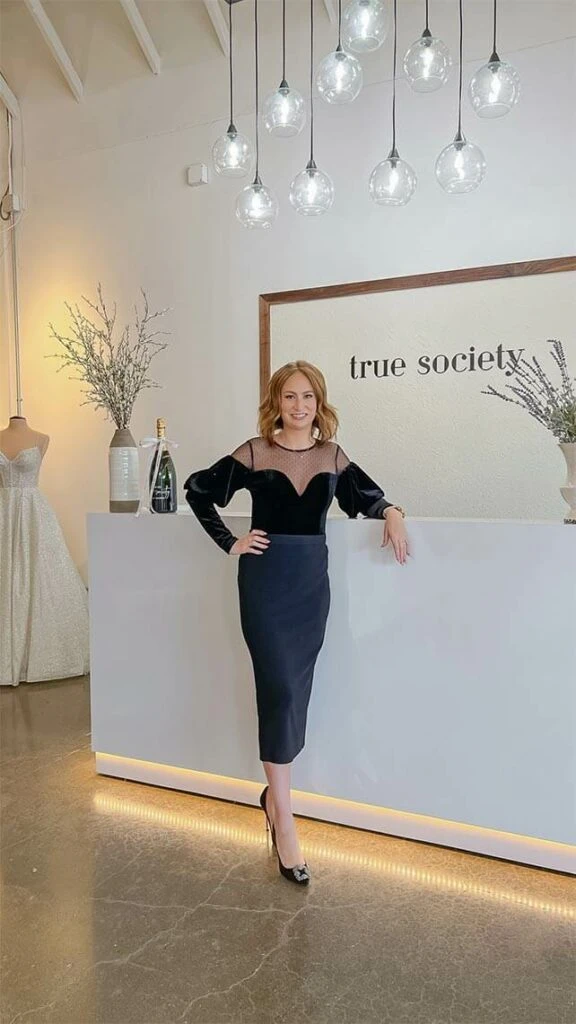 Fearless leader and fashion guru Amanda Schmalz has been in the bridal industry for over 12 years! From working in bridal shops to opening her own stores in Portland and Beaverton, Oregon, with husband Matt, her hands-on care and passion to deliver a personal bridal experience to each of her brides continues to grow.
Amanda is right there with her #TrueCrew, bringing unrivaled bridal expertise and endless support to brides in their bridal appointments. She can often anticipate what dress a bride will choose before they say "yes." That's how invested and intuitive she is! Amanda's passion, patience and bridal insights truly make both True Society by The White Dress destinations a dreamy and memorable experience.
Who Inspires Her the Most
The most important women in Amanda's life are her best friends!
"I keep my circle small but full of so much love," she said. "I am so lucky to call them my friends."
She has known most of these women since elementary school, and over the years, their bond has grown close enough to call them her sisters.
"My friends have been my rocks and an amazing support to me throughout my life," Amanda said.
Amanda is also so proud of and inspired by her #TrueCrew! She is impressed every day with their amazing work ethic and their excellent level of attentiveness to make personal connections with each bride they help.
"I really do care about every employee, and I think we are building a great support system for each other," Amanda gushed. "They bring such a high level of excitement and positive energy to our stores!"
Petra Holzmann, Owner of True Society in Vienna, Austria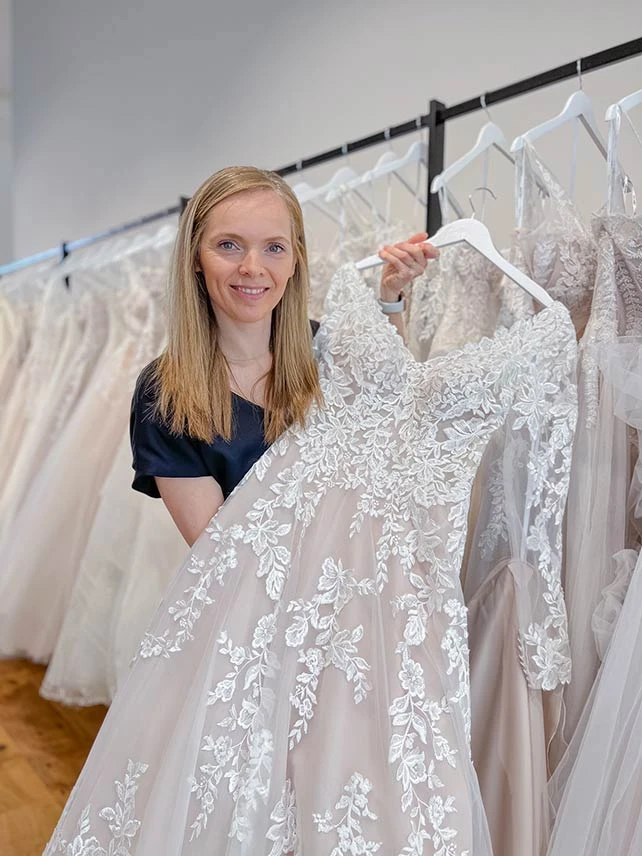 Incredible bridal shop owner Petra Holzmann brings endless energy and joy to the bridal experience at True Society in Vienna. Her optimistic outlook on business and life is contagious! Petra inspires her team to bring light and love to Vienna brides each day.
Petra and her husband, Markus, live by an important motto: "Life is short, so love what you do!" By putting her heart and soul into her work, Petra strives to live by her motto every day and help her brides live out their happily-ever-afters at True Society in Vienna.
Who Inspires Her the Most
When we asked what woman inspires her the most, Petra said there are many women she's met who have inspired her throughout her life. She gravitated to, and learned from, the incredible characteristics she saw in each of them. She admires a woman who stands for something close to her heart and focuses on the positives in life. A woman who sees the strength of other people. Someone who is self-confident but not arrogant, and who thinks with both feet on the ground.
"I can't imagine being the woman I am today without the incredible support system I have," she said. "I must thank my loved ones. Without the support of my family, I would not be the woman I am now."
Ready to meet all the fabulous women (and men) of True Society? Find a location near you to make an appointment for the ultimate bridal experience at https://truesociety.com/locations/.