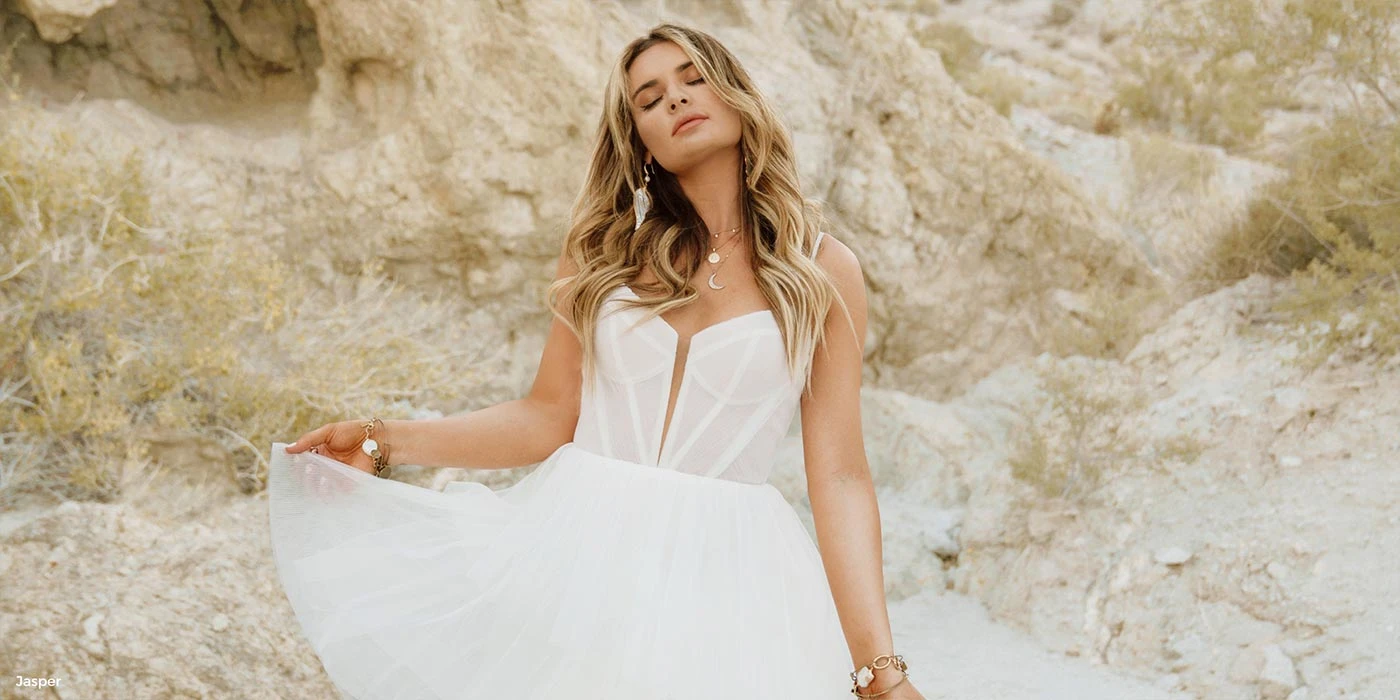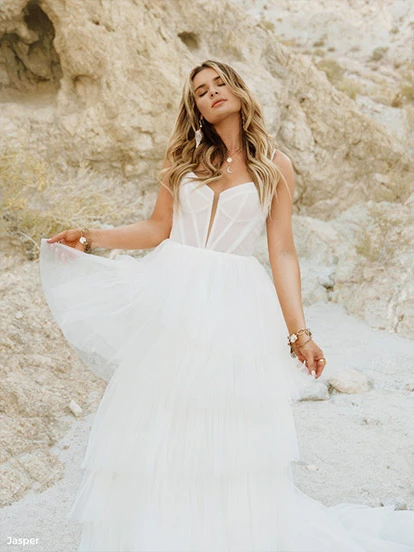 All Who Wander Wedding Dresses
Calling all travelers, storytellers and those who dare and dream: Let All Who Wander be part of your bridal journey. Designed for the bride craving anything but ordinary, our selection of bohemian wedding dresses are created to embrace your adventurous spirit. At True Society, you will be sure to discover a gown that embodies your beauty and sings to your romance like never before.
Gown selection varies by store. Click a photo for more details.
True Society is proud to be a retailer of this boho-inspired label. Already in love? Schedule your appointment today to see this array of unique, effortless wedding dresses brought to life. View the entire All Who Wander wedding dress collection at the designer's website.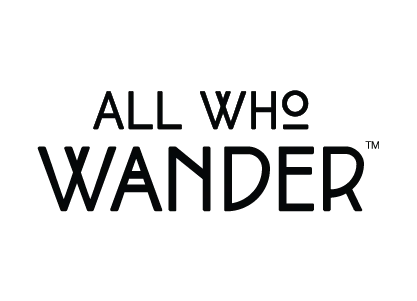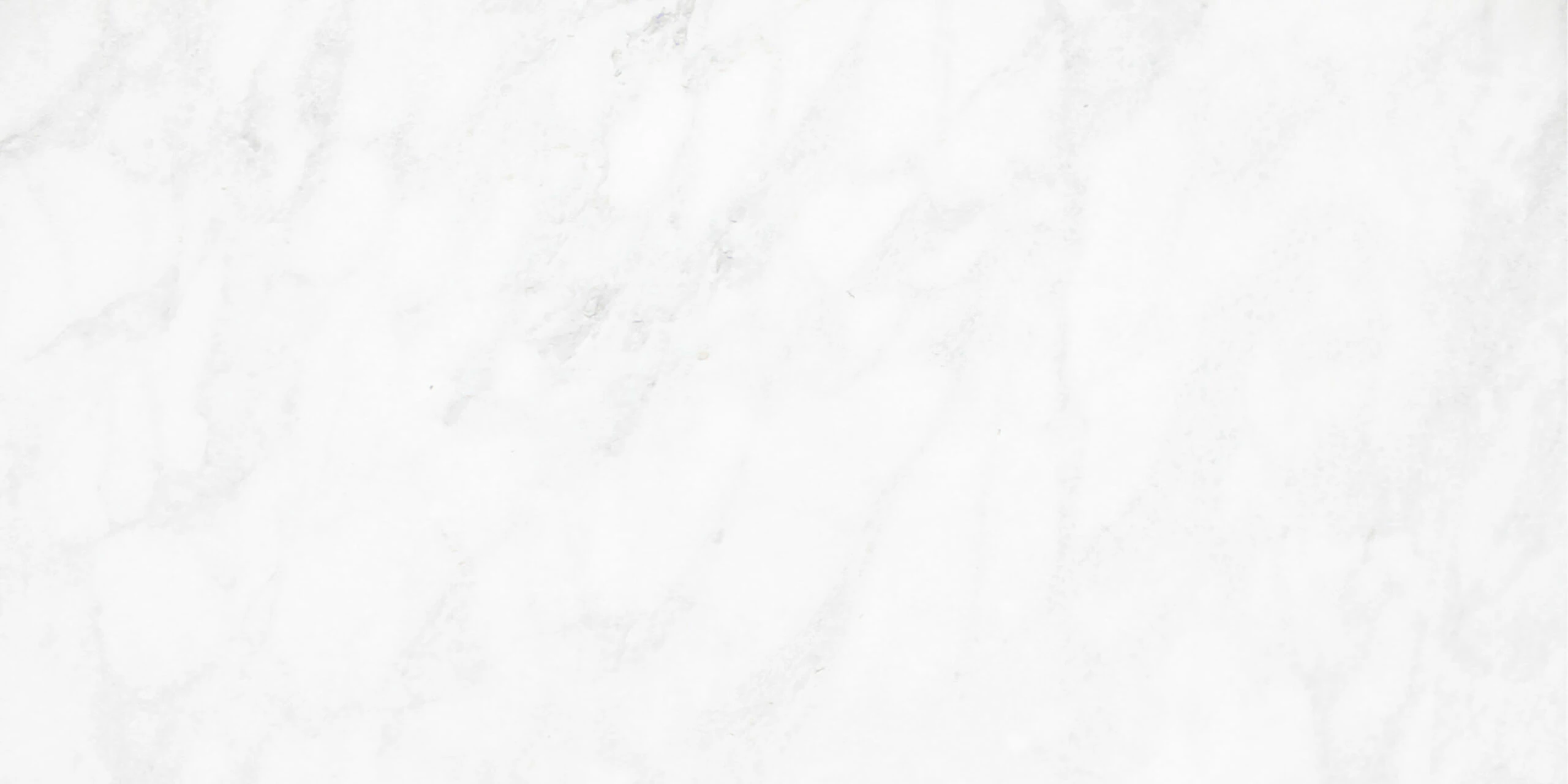 Frequently Asked Questions
What is All Who Wander?
All Who Wander is a designer boho label for brides with a wild side. Embracing truly bohemian styles and designs, these free-spirited wedding dresses can help you embrace who you truly are if the traditional bridal gowns aren't your style. All Who Wander offers effortless silhouettes of retro-inspired laces, exotic patterns and rustic fringe details.
DO I NEED TO HAVE A BOHO THEMED WEDDING TO WEAR AN ALL WHO WANDER DRESS?
Of course not! Every All Who Wander wedding dress is designed to complement any wedding theme, from a casual rustic barn wedding to a destination beach wedding. Schedule an appointment at a True Society store near you and try one on for yourself.