Our True Society bride Karley tied the knot at her dream barn wedding in Parsons, KS. Her old fashion romance theme tied in perfectly with her gown. Karley wore Essense of Australia Style D2174, a beautiful combination of classic lace with a modern silhouette. Continue reading to learn how Karley and Jon created their meaningful decorations.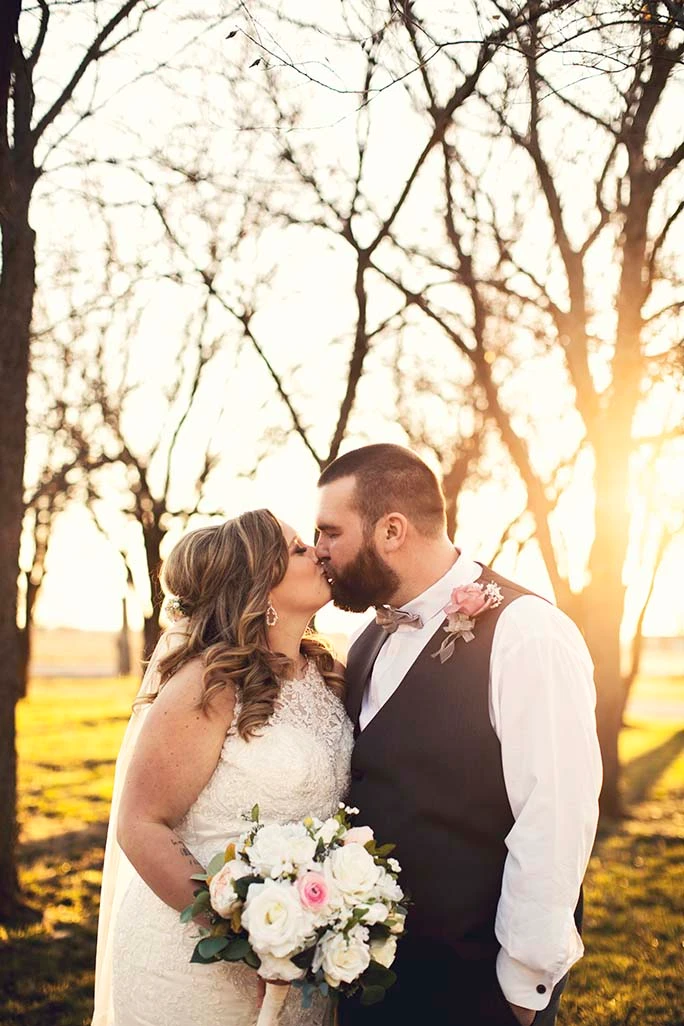 Tell us about your proposal…
We went to spend a weekend in Branson with a group of friends. As we were walking through the Legends we decided to walk down to the tall fire fountains so that our niece could look at the fish in the water below. Jon asked if I would take a picture with him and after we did he got down on one knee. I think I said yes twenty times before he could even get the ring out of his pocket!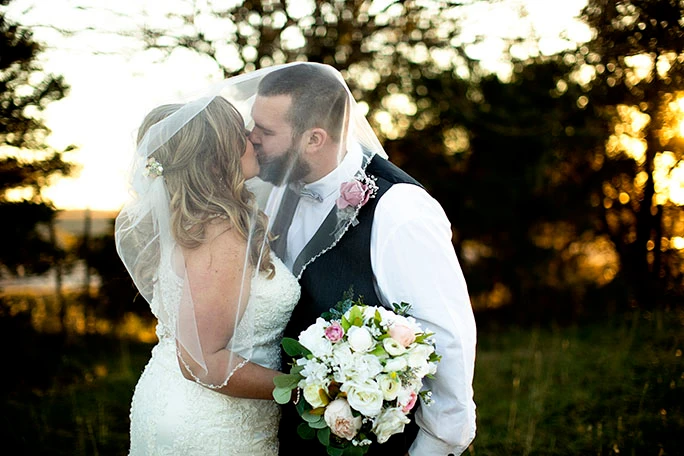 What is your most special memory from the day?
My favorite memory of our entire day was exchanging handwritten vows. Covid postponed our wedding plans, so we got legally married in our friend's backyard on our original date and decided to save our vows for the real wedding. I'm so glad we saved exchanging those vows because when it was finally time to have our wedding the vows were perfect and brought back so many amazing memories. Jon's vows of course were full of Kansas City Chiefs references but I loved it…Go Chiefs!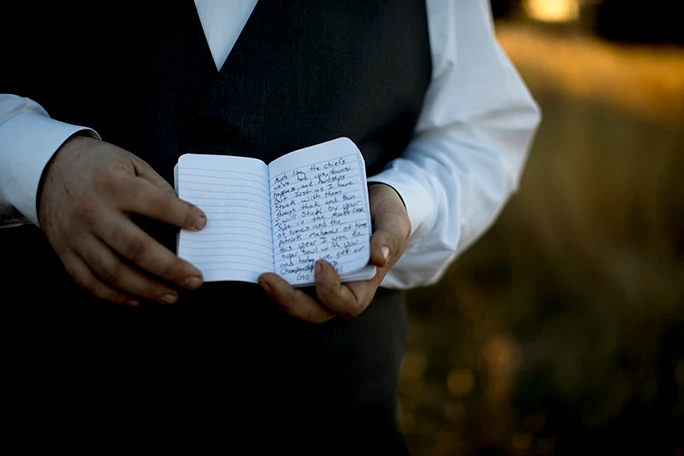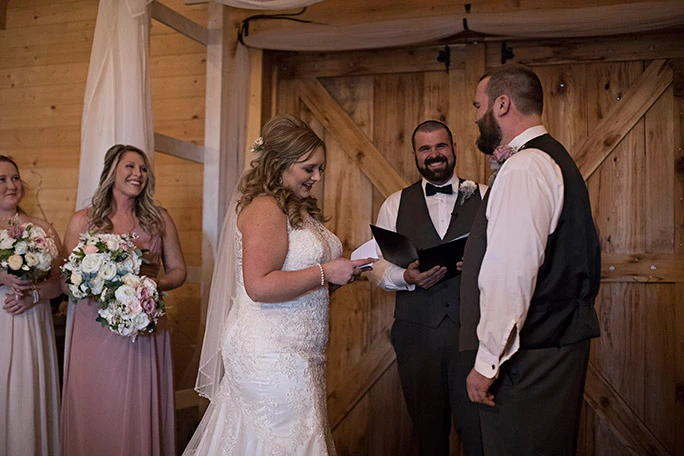 We love the personal touches you added to your wedding! What inspired your theme?
I went back and forth for quite a while deciding what kind of theme to go with but we finally decided on "old fashion romantic. My bridesmaids each wore different colors and styles of dresses. My two Matron of Honors wore pink and my other three bridesmaids wore blue. The men wore dark grey and I loved the way all of the colors tied together. Our wedding was simple and classy. I was very much a "DIY" bride, I made all of our centerpieces, bouquets, flower arrangements and invitations. We are dog lovers and have our own fur baby so we had a dog treat station for guests to take treats home to their pets.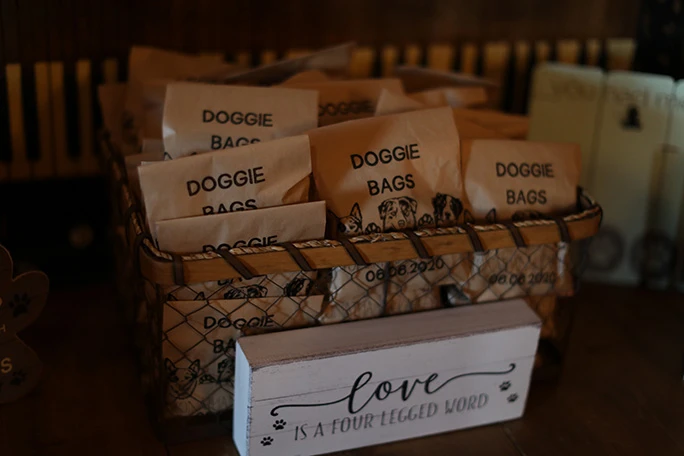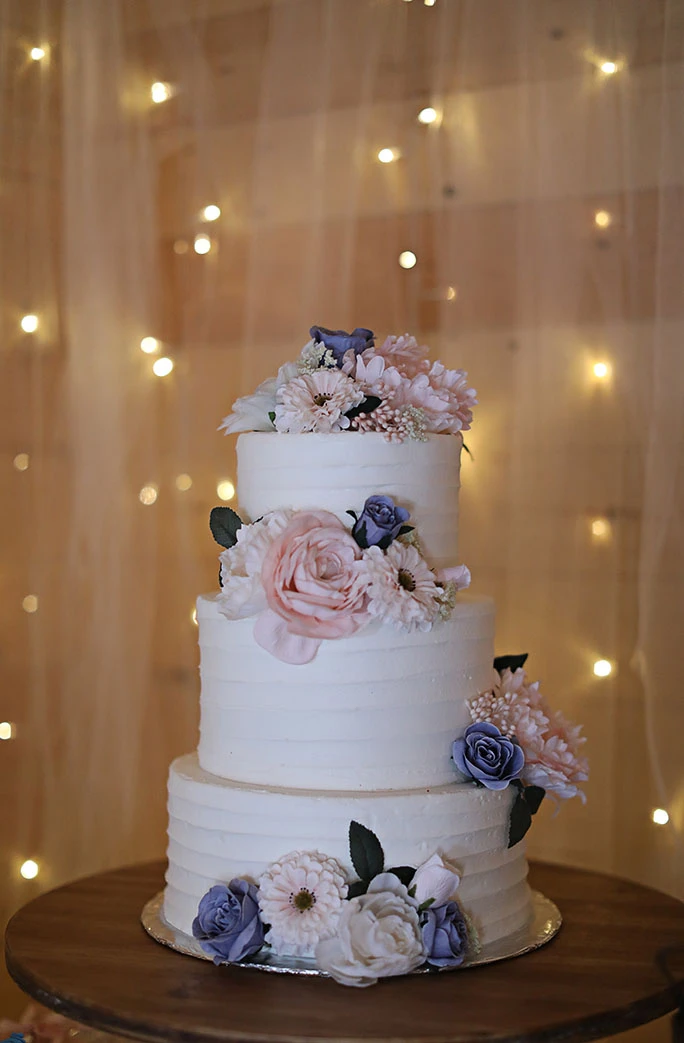 Tell us about your True Society bridal experience?
My bridal stylist was amazing! She picked out dresses that she knew would not only look good on me, but make me feel comfortable and confident. I went into the appointment with an open mind. The only thing I was sure about was that I didn't want a bunch of bling and that I knew I wanted a lace gown. I tried on lots of styles to see what I felt best in. Once I tried on Essense of Australia Style D2174 I knew it was the one!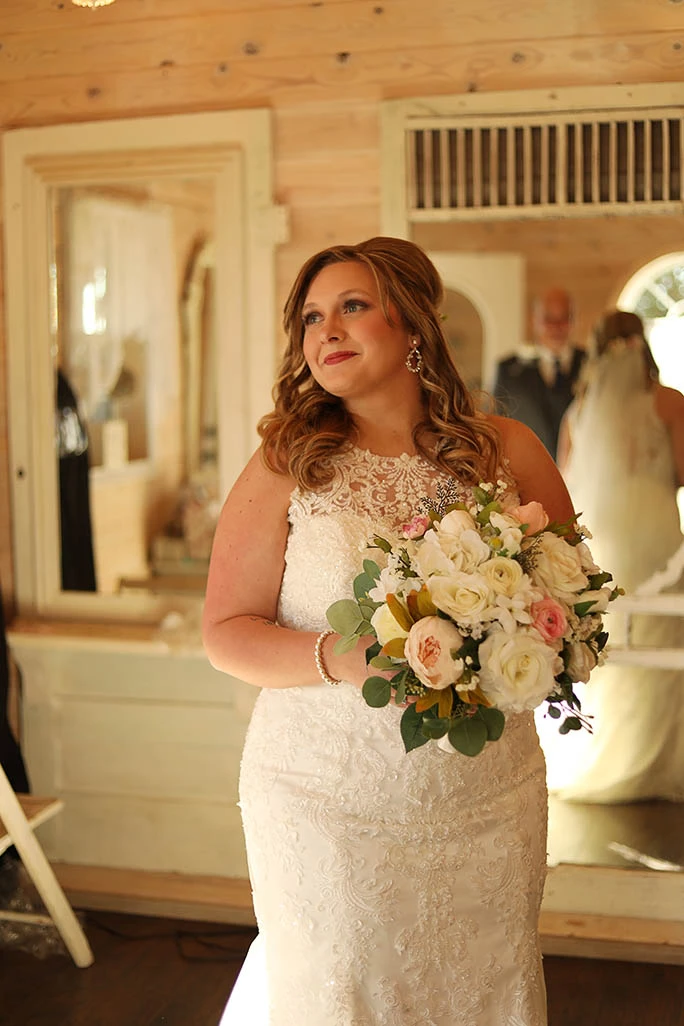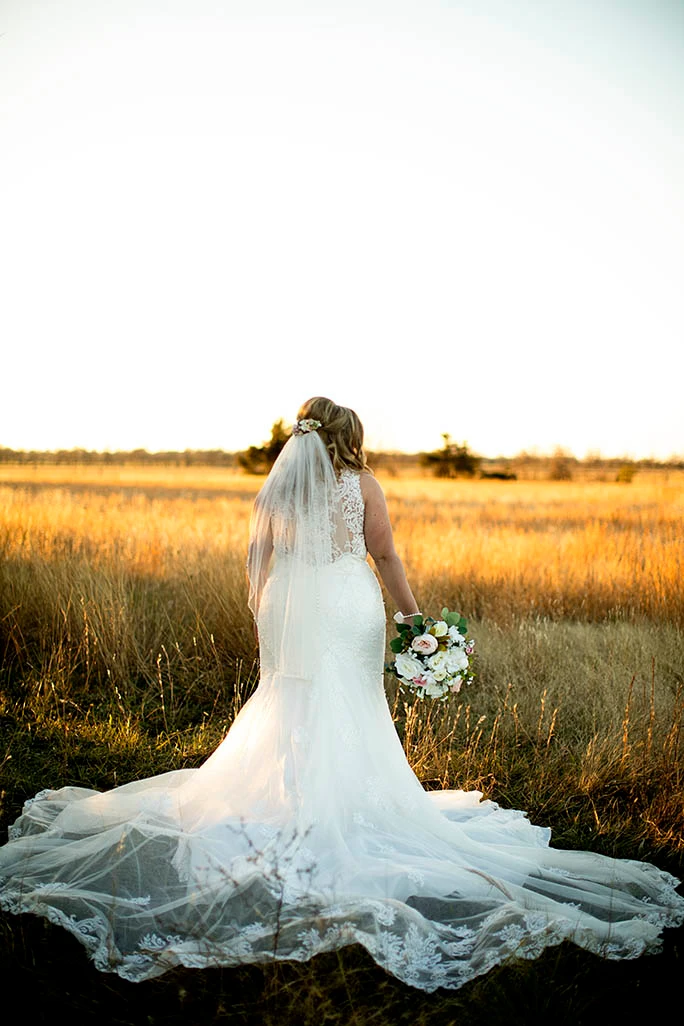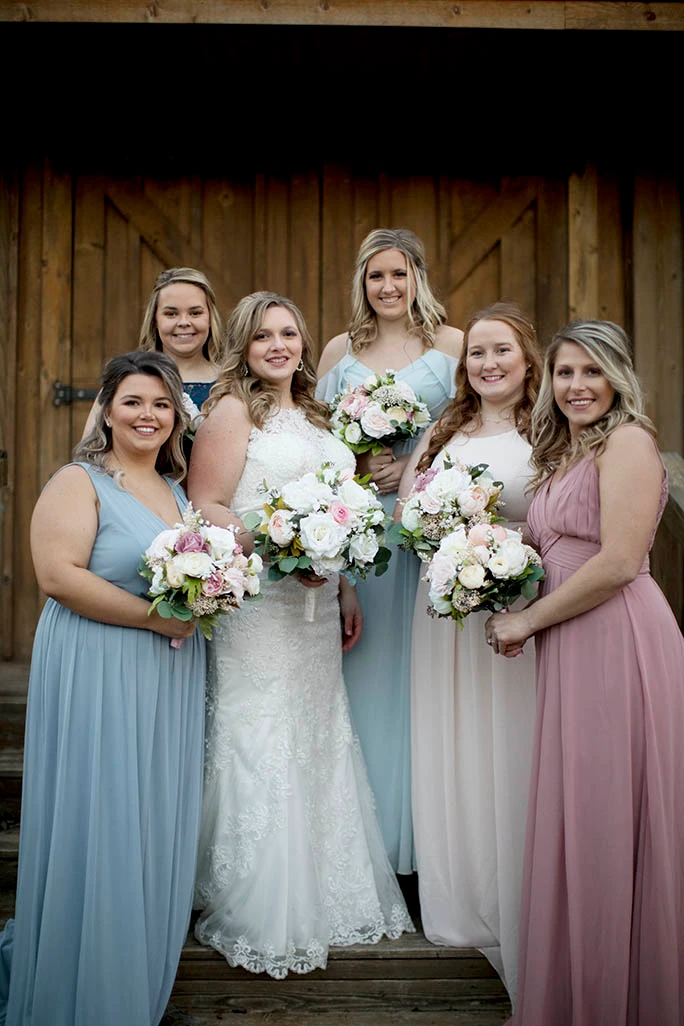 Photography by: Sammie Dawn Photography
Ready to find your dream dress? Book an appointment at a True Society location near you today.
True Society brides, did you find your dress with us and want to be featured as a #TrueBride? Share Your Story with us– we love reading all about your bridal experience and swooning over your photos.
Want to see more wedding inspo from our True Bride nuptials? Follow us on Instagram for Real True Bride features, bridal advice, and the latest collection launches at a True Society location near you.