There are dozens of silhouettes to choose from when picking a wedding dress. From ballgowns and sheath-styles to mermaid gowns and trumpet dresses, our store offers a huge selection of each type of silhouette. With so many choices brides often ask us, what is a mermaid wedding dress? Well today, ladies, we're tackling that question.
A mermaid wedding dress is created with a fitted silhouette that skims over the body and flares out at or just below the knee which creates a mermaid-like "tail" that's utterly elegant. Rather than an A-line wedding dress or ballgown silhouette that flares out at the waist, mermaid gowns have a more structured silhouette.
What is the difference between a fit-and-flare wedding dress and a mermaid wedding gown? That answer is easy – the difference between the two styles of wedding dresses is where the gowns' skirts flare out. Flaring out just below the hip, the fit-and-flare's skirt is larger and wider, as opposed to the mermaid silhouette that has a more dramatic, wider skirt.
So now you might be asking yourself, what body types look best in a mermaid wedding dress? This sexy silhouette will create curves no matter what your shape, but if you really want to enhance your natural curves, hourglass and athletic body types will love the mermaid silhouette. Because the emphasis of the mermaid silhouette rests on the hips, these two body types will find that this fitted silhouette works best for those who have a small waist-to-hip ratio. But! We also LOVE this silhouette for plus-sized brides for that very reason. Many of our mermaid wedding dresses are offered with a corset back that can create the illusion of a smaller waistline, making your natural curves the star of the show.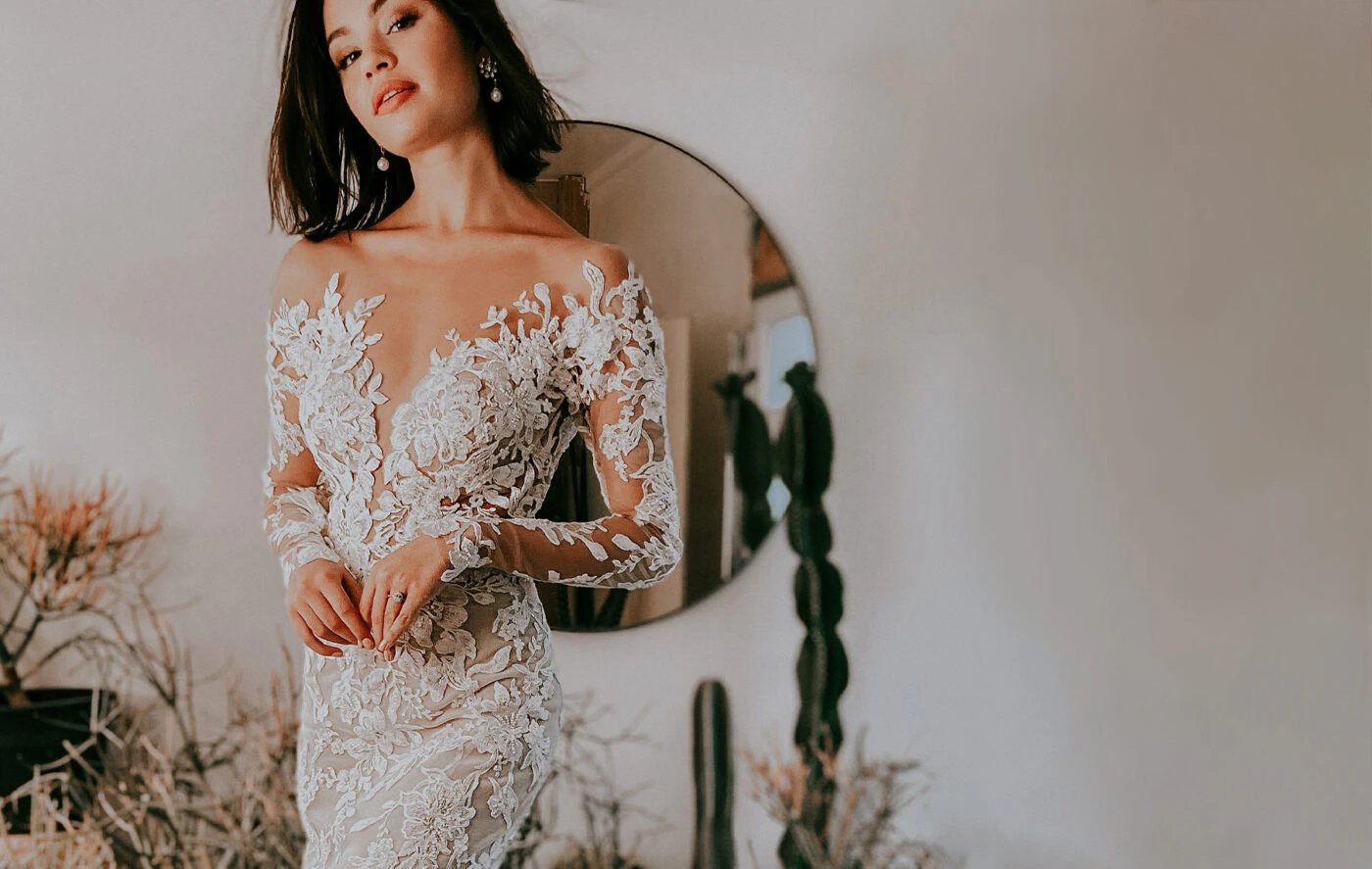 Essense of Australia Style D3284
Fit-and-flare wedding dresses are very similar as far as which bodies look best in the silhouette, however, because fit-and-flare gowns are often a little less fitted, they look good on all body types – especially petite brides. Fit-and-flare wedding gowns are often selected by brides with pear and petite builds, as the shape highlights your curves. The shape also adds length in the torso, which can help petite brides look taller. Because the flare point of the skirt rests a little higher than a traditional mermaid gown, brides often find this style a little easier to wear and move around in.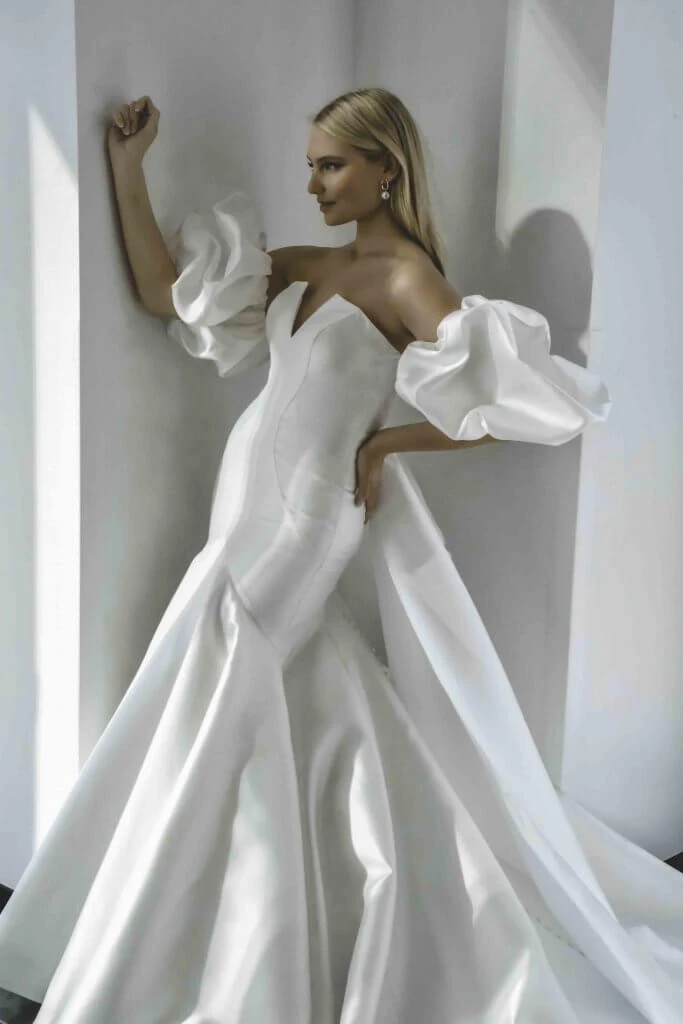 Here at True Society we pride ourselves in not only have a wide selection of silhouettes for you to choose from, but our knowledgeable staff is trained to help brides of all shaped find the dress that's perfect for them! So whether you're dreaming a mermaid wedding dress or something less fitted, come check us out today!
Learn more about our Mermaid wedding dresses here