Exciting news! True Society in Berlin has officially opened its doors! To celebrate, our Berlin location is hosting their very first designer trunk show event featuring new gowns from the Martina Liana and Martina Liana Luxe collections. Brides-to-be will fall in love with the incredibly unique styles, luxurious designs, and limitless customizability of these collections.
So, what is a trunk show? Trunk shows are special in-store events where a bridal salon features a designer label for a limited time. These special events provide an exclusive hands-on shopping experience with extra guidance from the True Crew and design experts. Not only do these shows carry select, never-before-seen gowns, but they also provide a wonderful way to learn more about bridal fashion.
The excitement doesn't end there! Head Designer Martine Harris of Martina Liana and Martina Liana Luxe will be attending True Society in Berlin's grand opening trunk show event! Simply put, this unforgettable, once-in-a-lifetime event will be the ultimate personal bridal shopping experience!
This one-of-a-kind grand opening Martina Liana/Martina Liana Luxe trunk show event will be held on October 9 at True Society in Berlin. Appointments are required to join the event. To attend this exclusive show and meet designer Martine Harris, schedule a 1st Bridal Appointment during October 9 and you will be automatically included in the event! Secure your spot before they're all gone.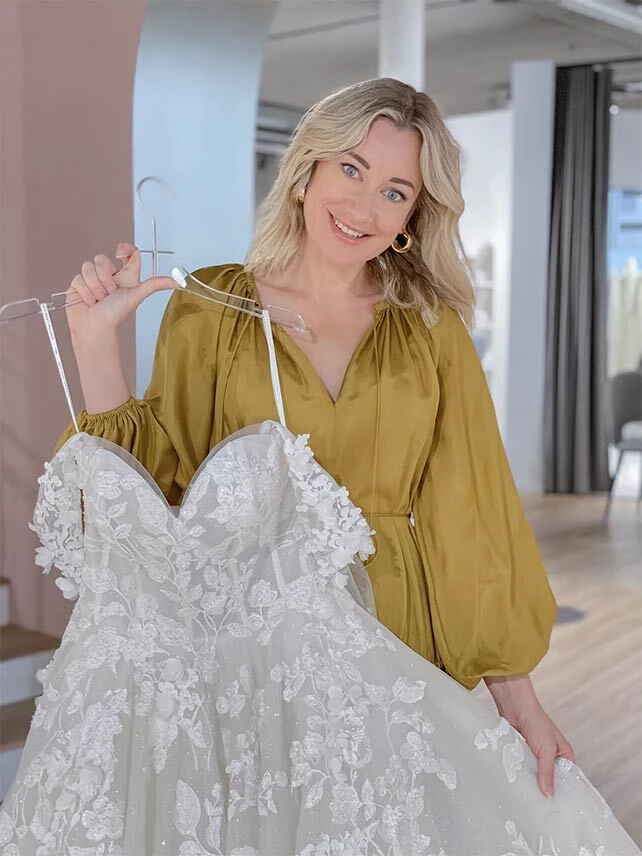 We sat down with head designer Martine Harris to learn all about her Martina Liana Luxe collection. Scroll down to hear a special message from Martine about how her couture collection was created:
Hello, #TrueBrides! I'm Martine Harris, Head Designer and Chief Creative Officer of Martina Liana and Martina Liana Luxe, and I can't wait to share the story behind my exclusive Martina Liana Luxe collection.
Inspiration Behind Martina Liana Luxe
I've had a special love for fashion my entire life, and it has only grown with each season of new gowns and new ideas. That's how Martina Liana Luxe was born. When creating this collection, I really wanted to take bridal fashion to the next level and explore a new way to elevate our incredible fit, details and fabrication. Created for the bride with a taste for finer things, Martina Liana Luxe wedding gowns feature the most dreamy fabrics, timeless silhouettes, and iconic details that will allow my brides to indulge their inner fashionista now more than ever!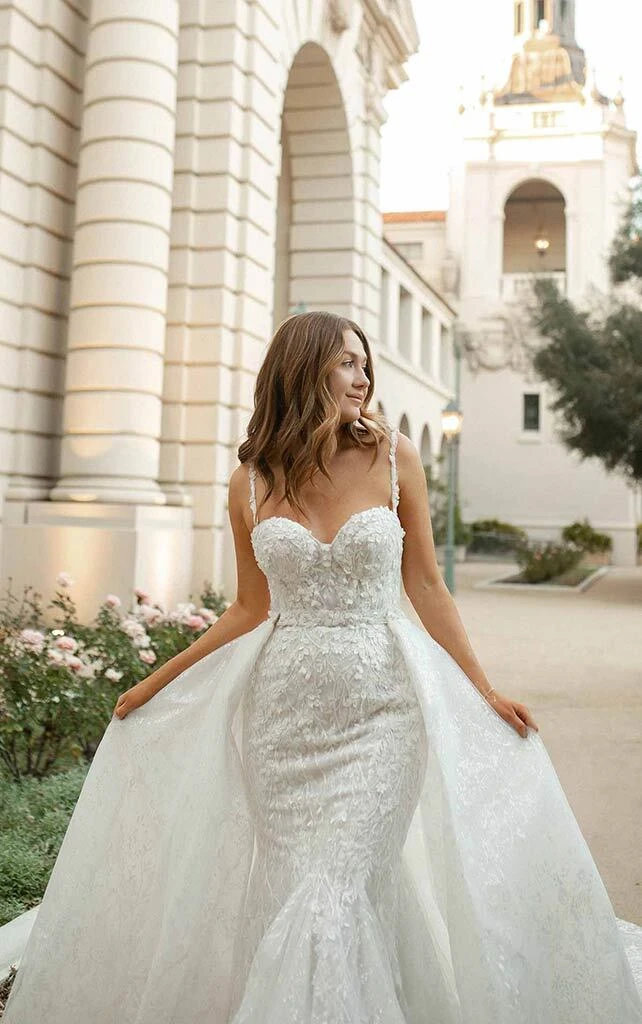 Martina Liana Luxe Style LE1144
A New Take on Couture Finishes
I wanted my Martina Liana Luxe collections to embody the high-fashion mindset, which is why these wedding dresses feature the most incredible, glamorous details designed with the modern bride in mind.
One thing I love is fresh flowers. They're such an incredible inspiration and they really inspired my Martina Liana Luxe collections. There are so many wonderful textural floral details in these gowns. From laser-cut 3D florals made of delicate chiffon to bold and stunning embroidery and luxurious bugle beading, these incredible botanicals create the most dramatic, outstanding detail on each and every gown.
Decadent Florals
Never one for a dull moment, Martina Liana Luxe showcases gorgeous, stunning embellishments that really accentuate the luxurious feel of each gown. Encrusted embroidery, 3D elements, and delicate pearl accents give luxe details a whole new meaning.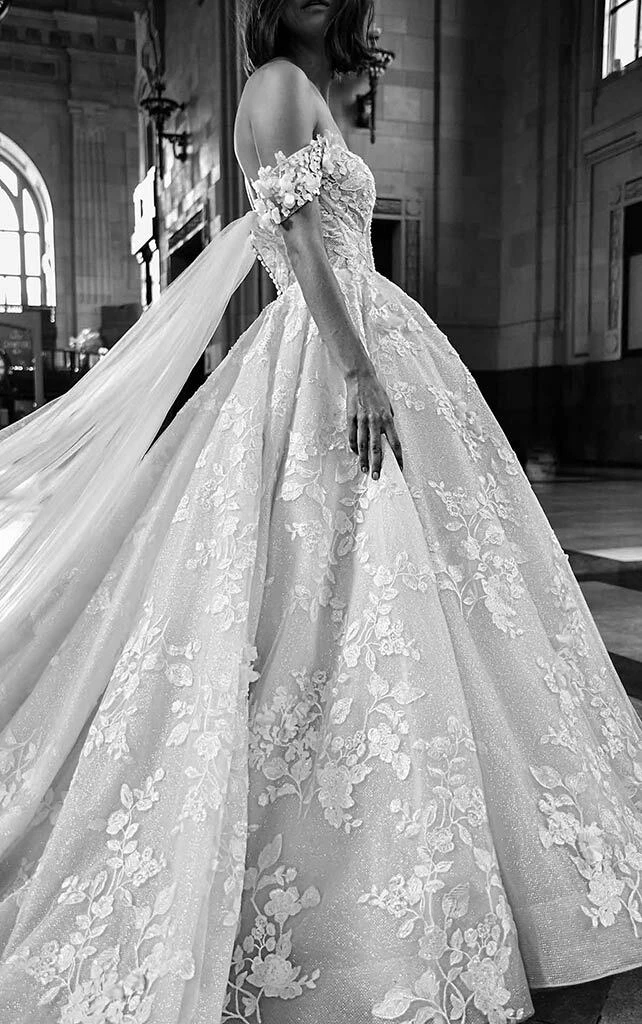 Martina Liana Luxe Style LE1117
Nouveau Minimalism
I'm not one to shy away from innovative ideas. Redefining minimalism is one of my favorite things to do, and my Martina Liana Luxe gowns are no exception. I love to keep silhouettes soft and romantic, and details bold and dramatic. For my brides who desire something minimal with a touch of glamour, these dresses are perfect. From modern to opulent, the Martina Liana Luxe collection offers brides something completely unexpected.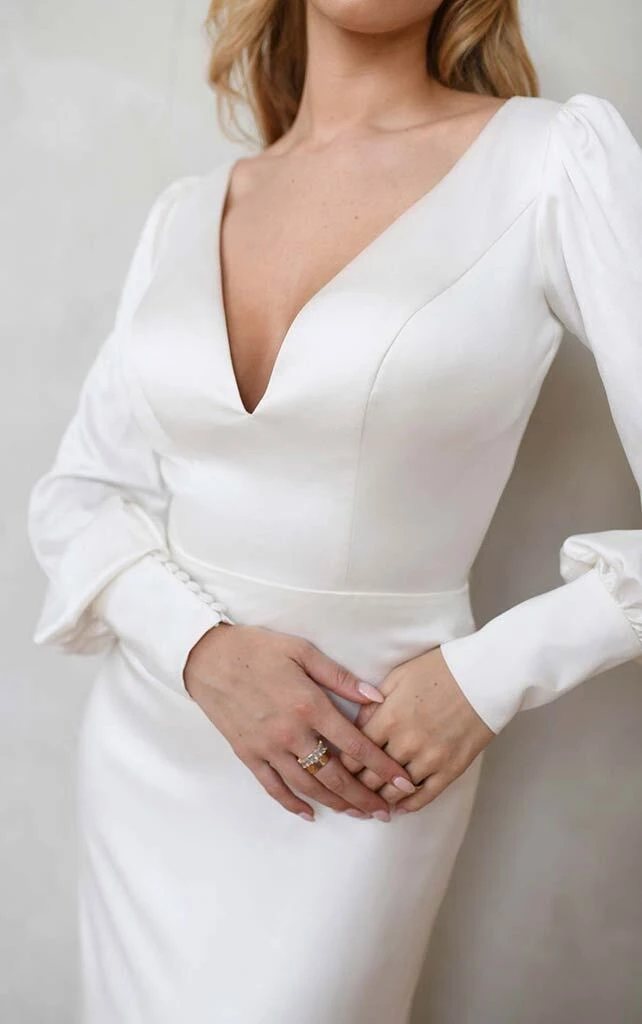 Endless Possibilities & Customizations
Although my Martina Liana Luxe line is quite a small collection, I wanted to create special dresses with truly rare, exquisite designs that truly captivate my brides and elevate their bridal vision beyond their wildest dreams. By bringing exceptional quality and the most incredible eye to detail, my couture line is fully customizable to bring every bride's unique personality and style to life. From adding lining to a bodice to reshaping the train, Martina Liana Luxe is perfect for the bride who knows exactly what she wants.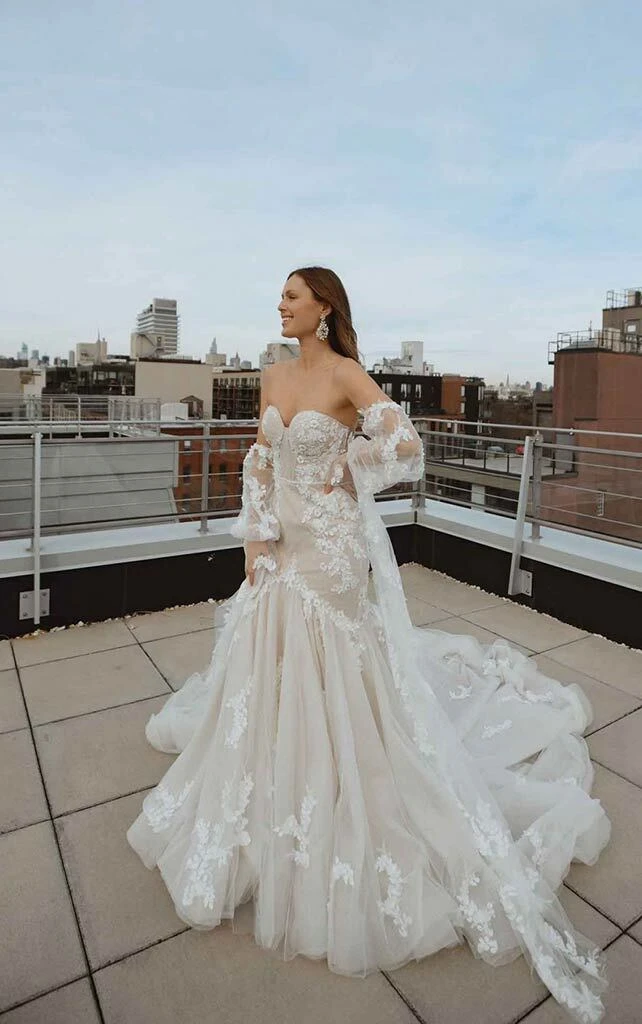 Martina Liana/Martina Liana Luxe Designer Event
I'm so excited to attend this exclusive designer event for True Society in Berlin's grand opening week and give Berlin brides the ultimate couture bridal experience! I'm beyond grateful to collaborate with such wonderful stylists and bridal experts in Berlin.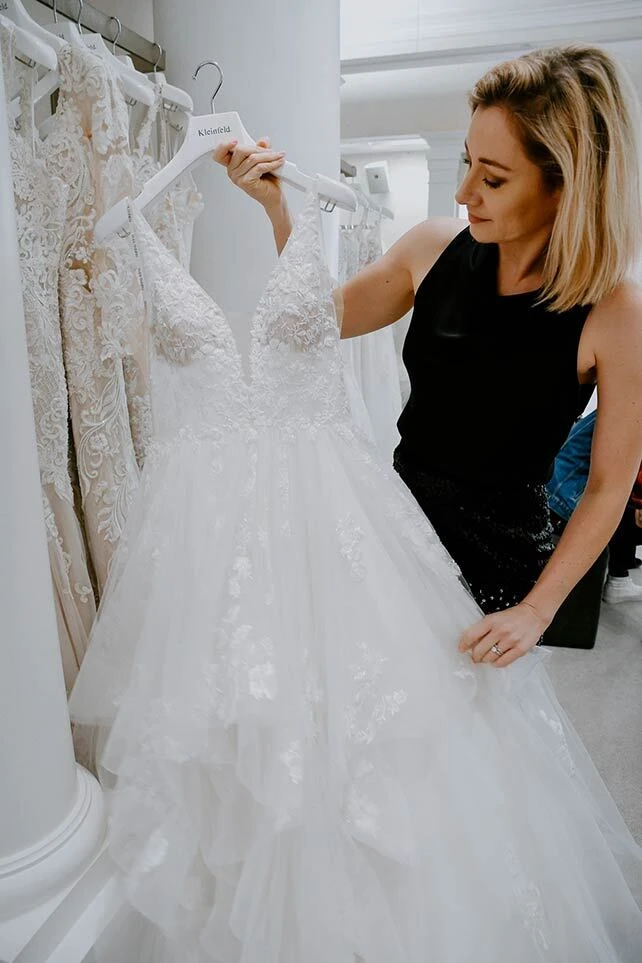 If you're searching for a unique wedding dress and have a sharp eye for fashion, you don't want to miss my Martina Liana and Martina Liana Luxe designer event at True Society from October 8-9! Both of these incredible collections will be available to try on in store this weekend only, and I'll be there to laugh, cry, and celebrate with you throughout your dress shopping experience!
Interested in attending this exciting designer event with me? Book your appointment here. The magic is just about to begin! I can't wait to meet you.
With love,
Martine