Sitting down to write about bride Kate's wedding was both exciting and a little nerve-wracking. Her wedding was so perfect and every detail was planned out so thoughtfully, it is hard to put into words how incredible it was. It felt glamorous yet personal, refined yet so very Kate and Sam. From the very sweet ceremony where friends and family gathered to hear Kate and Sam's vow, to the live band that kept the dance floor packed, there is so much to love about this wedding! We loved helping Kate pick out her sleek and very chic Martina Liana wedding dress and had a ton of fun styling her bridesmaids in Sorella Vita. All in all, Kate's wedding was a smash and we were so thrilled to be a small part of her "I Do's."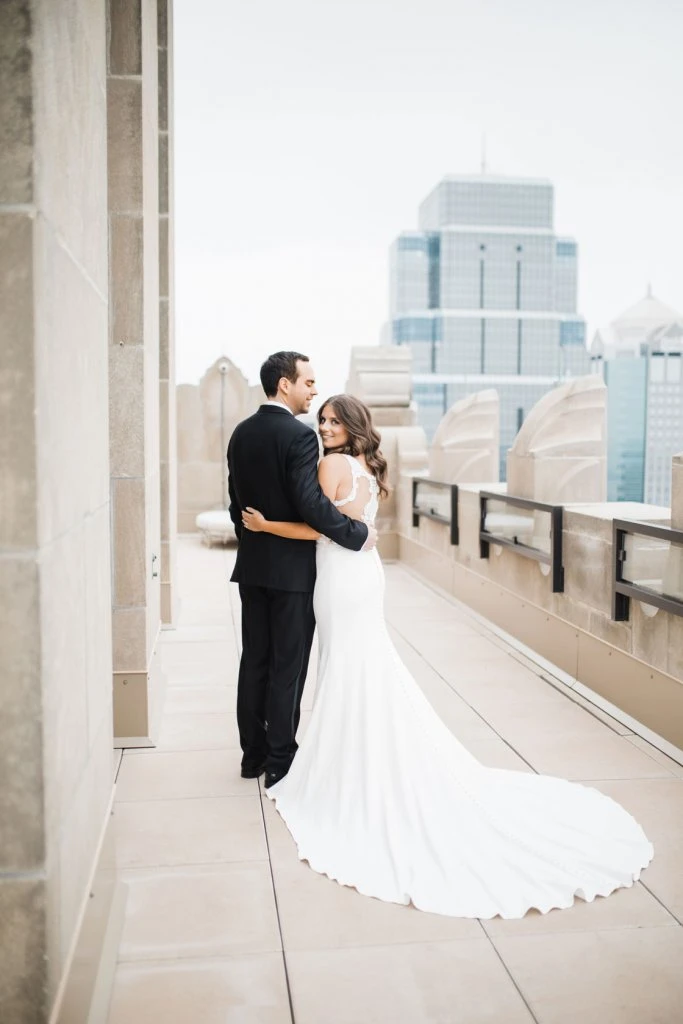 From the bride: Sam is in grad school and had a project for one of his classes where he had to document the Kansas City skyline. He asked me to come with him to do this, and we went to the WWI monument that overlooks the skyline. As soon as he took me to a completely obstructed view of the skyline, I knew something was up. From there he popped the question, and we spent the night celebrating with our parents.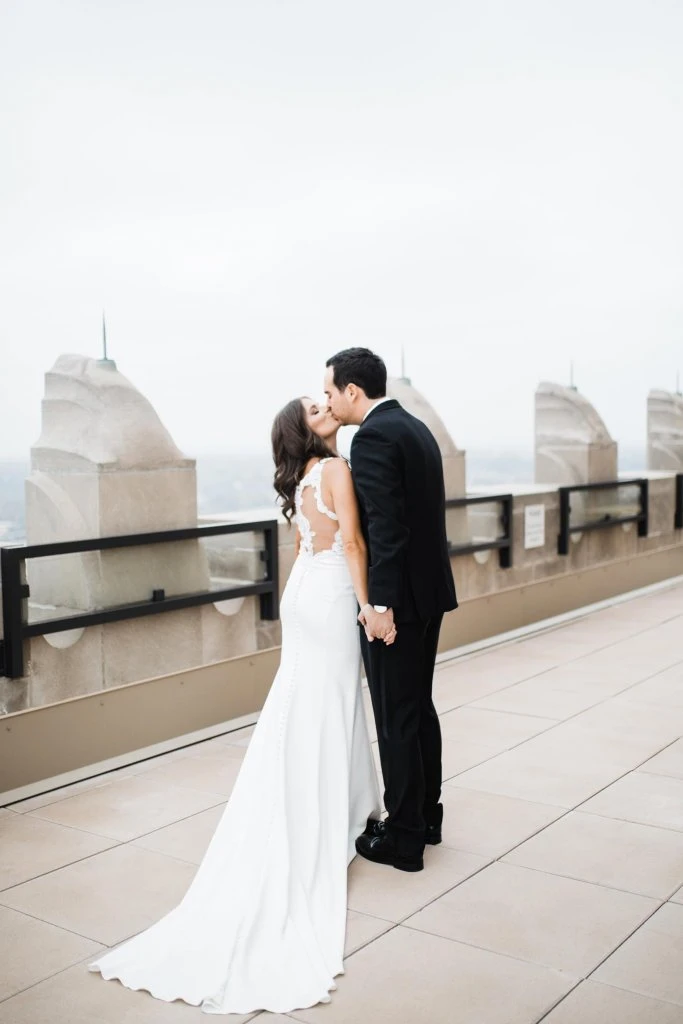 When Sam and I thought about our wedding, we wanted it to be fun. We wanted everything from the songs the band played to the favors to be something our guests would enjoy and have fun with.
We got married in a renovated historic building downtown, so there was really no need to do a lot decor wise. We decided to play up the gold and brass details throughout the building, and include gold and brass accents throughout our decor. We used burgundy and blush to add a touch of romance to the venue, and our bridal party wore sleek and sophisticated black.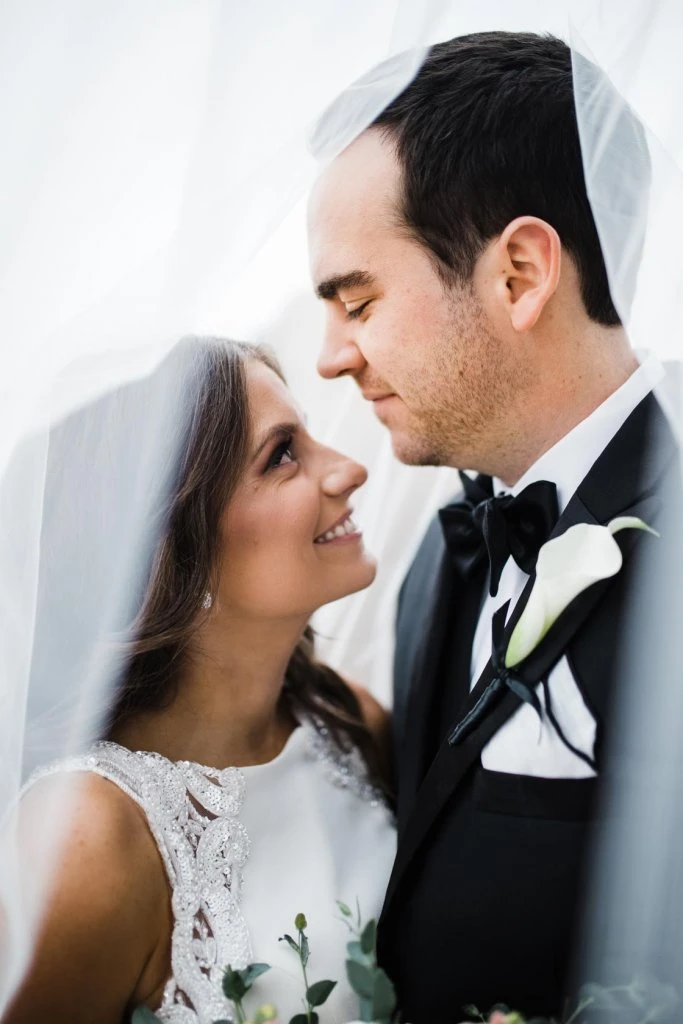 As someone who is not a fan of lace, I knew I wanted to go with a sleek and simple crepe gown. The Martina Liana gown I purchased was actually the first I tried on. I loved how simple it was, but the beaded cutouts throughout the sides and the illusion tulle back gave it a little something special.
The most special memory of the day was having all of our family and friends in Kansas City to celebrate with us. Knowing that so many of them traveled out of state – including bridal party members who live across the country – to be with us on our wedding day was a great feeling!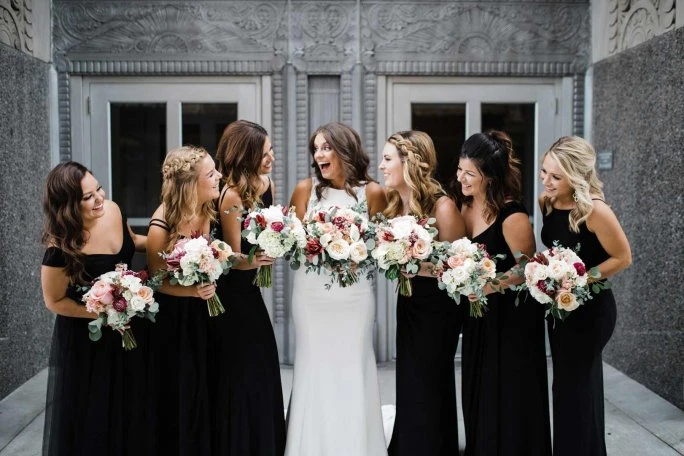 Photography by: Abigail Tocci
Dress: Martina Liana Style 782
Venue: The Grand Hall