Our beautiful bride Audrey said "yes" to groom Jeff after just a four-month engagement! But ever the practical bride, this lovely lady focused on what matters most – family, friends, and the love that brought her and Jeff together. We loved helping this gorgeous gal find her perfect Essense of Australia wedding dress for this intimate Lubbock, Texas wedding.
Tell Us About Your Proposal
On our very first date, I had told my now husband that Banff National Park was on my travel bucket list! He told me he'd been there a few times and would take me some day.
8 months later we went on vacation to Banff. On the very first day, we woke up early to do a big hike! At the top of the mountain, Jeff sneakily asked one of the only two strangers there to take a photo for us (and the other to take video!) when I wasn't paying attention. So as we went to get our photo taken, he popped down on one knee.
It started to snow while he was proposing, the mountains were beautiful, it was quiet and serene, and it was so perfectly us.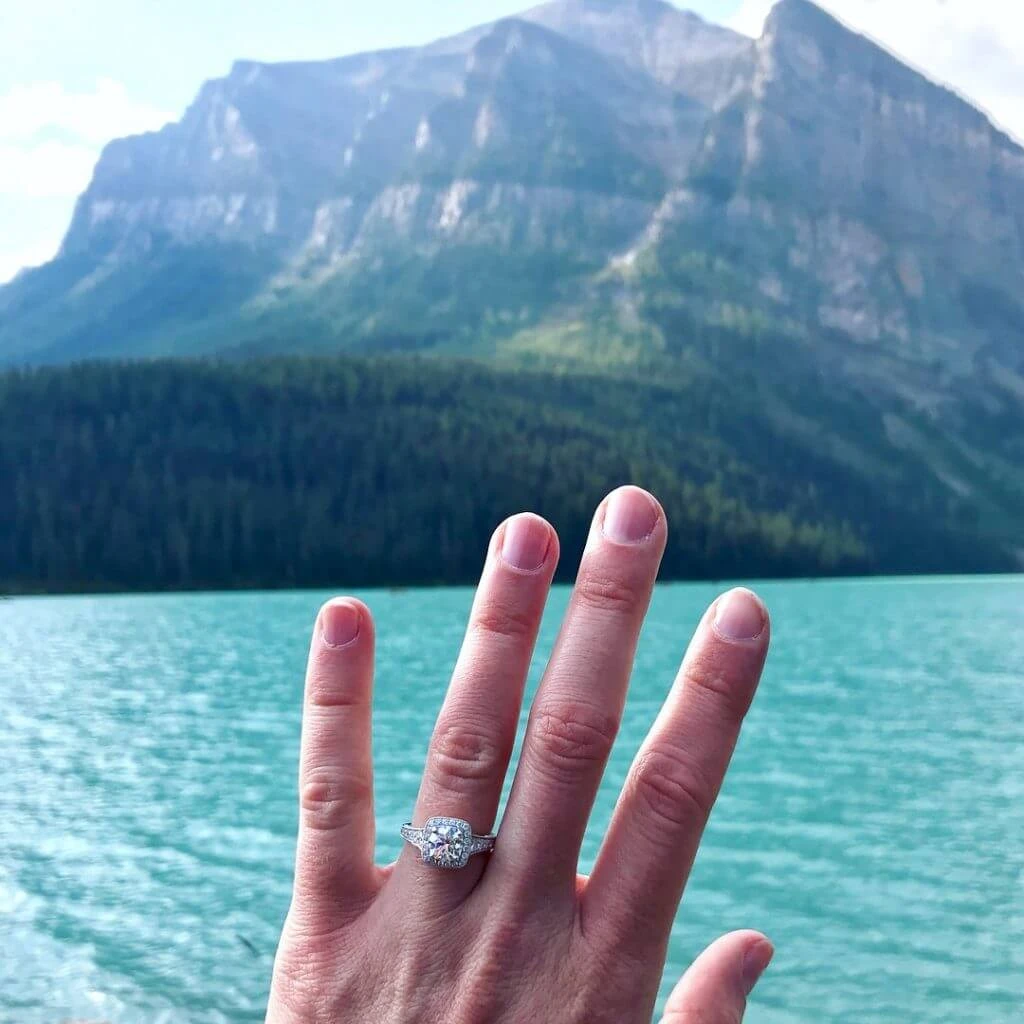 Describe your bridal style
I wanted to look like myself- not too sparkly or fussy. I wanted a gown I could feel relaxed and be able to enjoy my day.
In your own words, tell us more about your wedding
We had a very short 4-month engagement, as we were long distance dating. We wanted our wedding to be focused on marriage, affordable, FUN, and intentional. So we had a winter wedding in Lubbock, Texas at our best friends venue. They had just built a new chapel, so we got to be the very first couple to ever get married there! Jeff's mentor got ordained to be our officiant, my sister's boyfriend was the musician, and only had 56 guests. So each person was extremely special to us- and the entire day was intimate. We had a courtyard cocktail hour with a fire pit, spiked cider, fur blankets, and the Chiefs playoff game on TV. For our ceremony, we also used a decanter his parents got as a wedding gift for our unity sand. We wrote our own vows (in the airport – which was fitting since we both travel constantly for work and met up in Houston!). We played games, we laughed, we did our first dance under the stars surrounded by loved ones. The day was exactly what we wanted- intentional, stress-free, intimate, and fun. So many tears, but even more laughter and joy.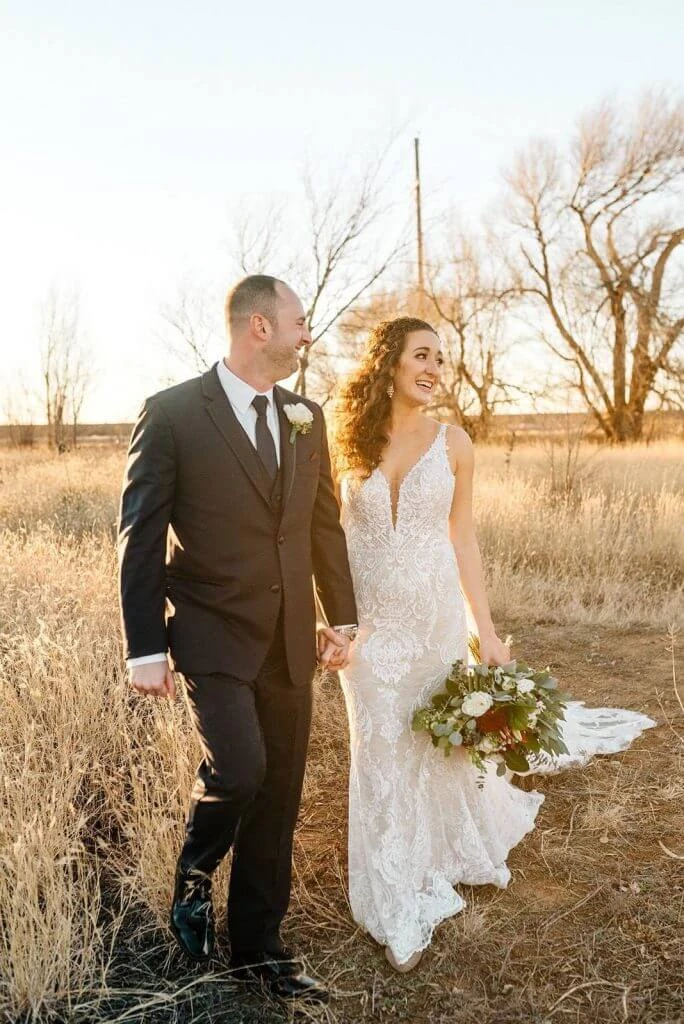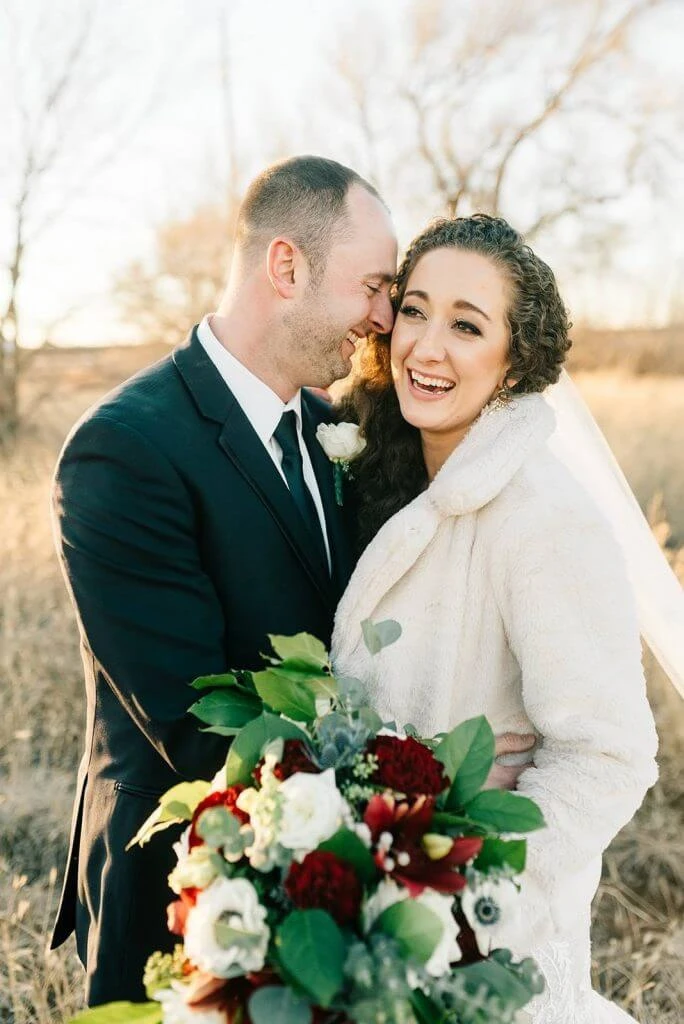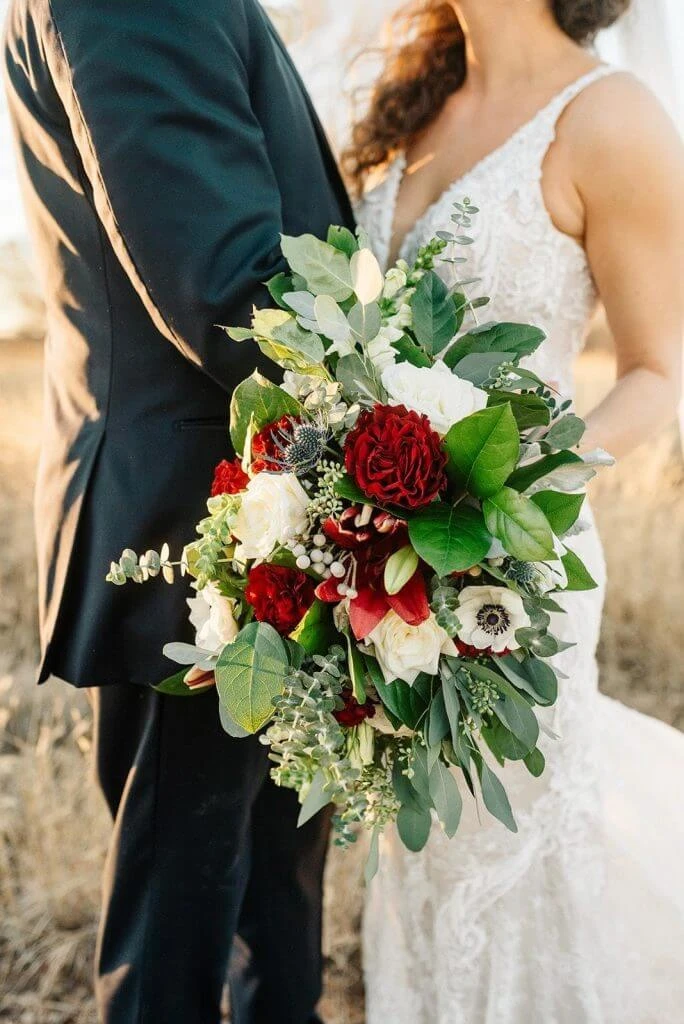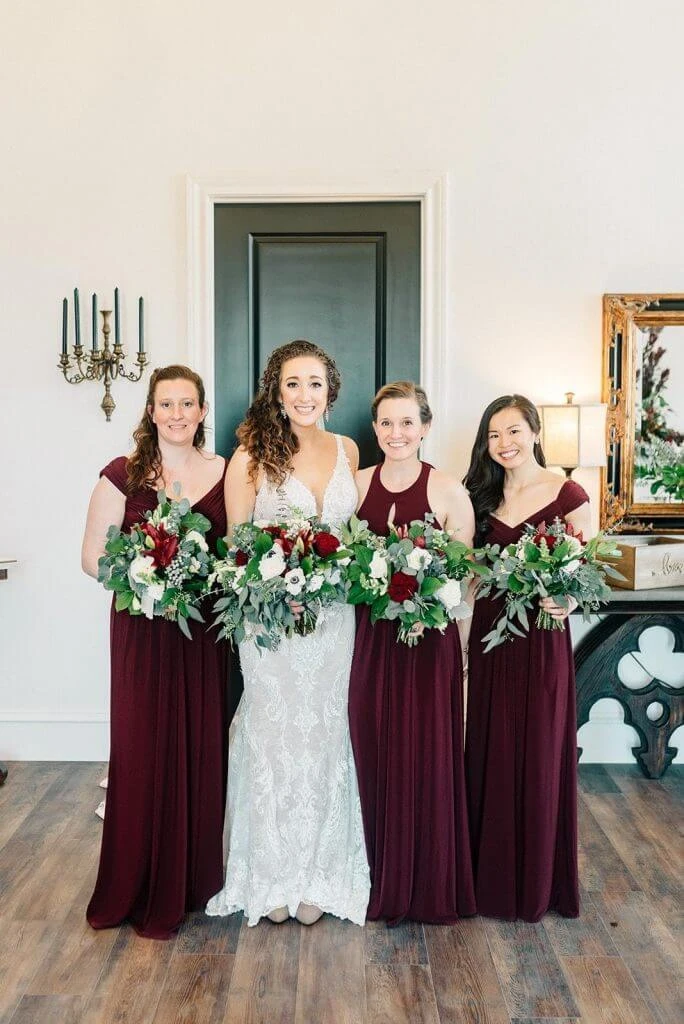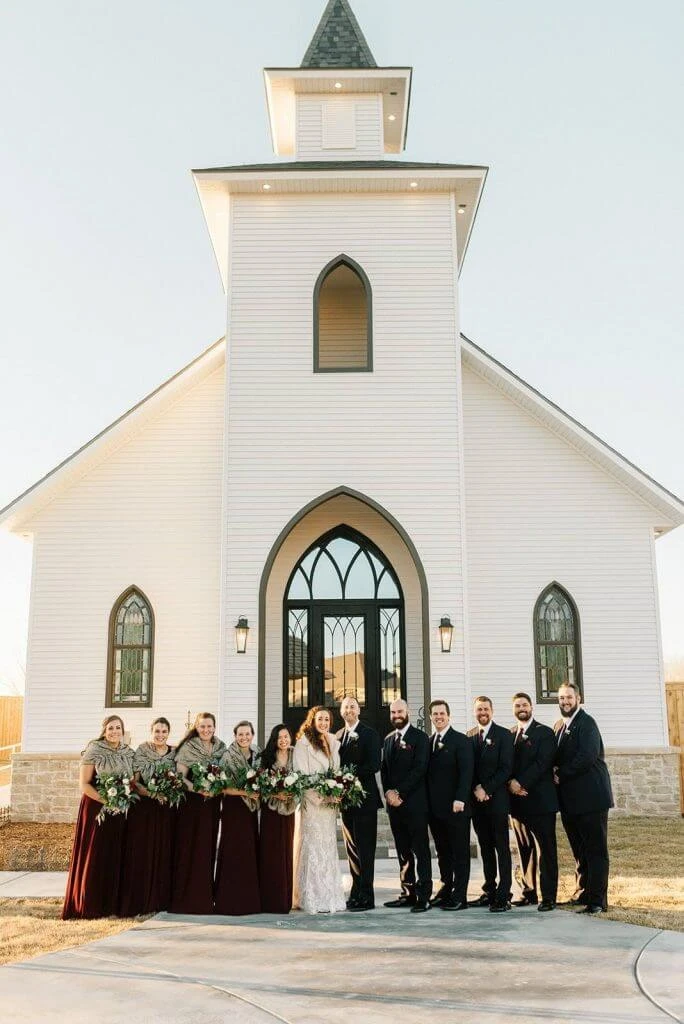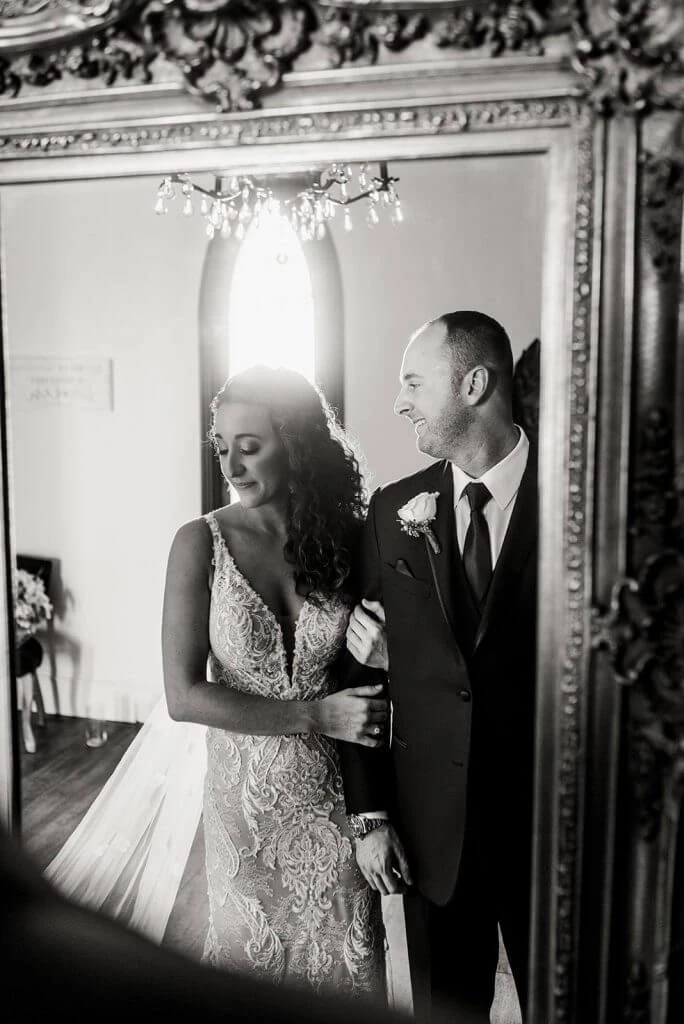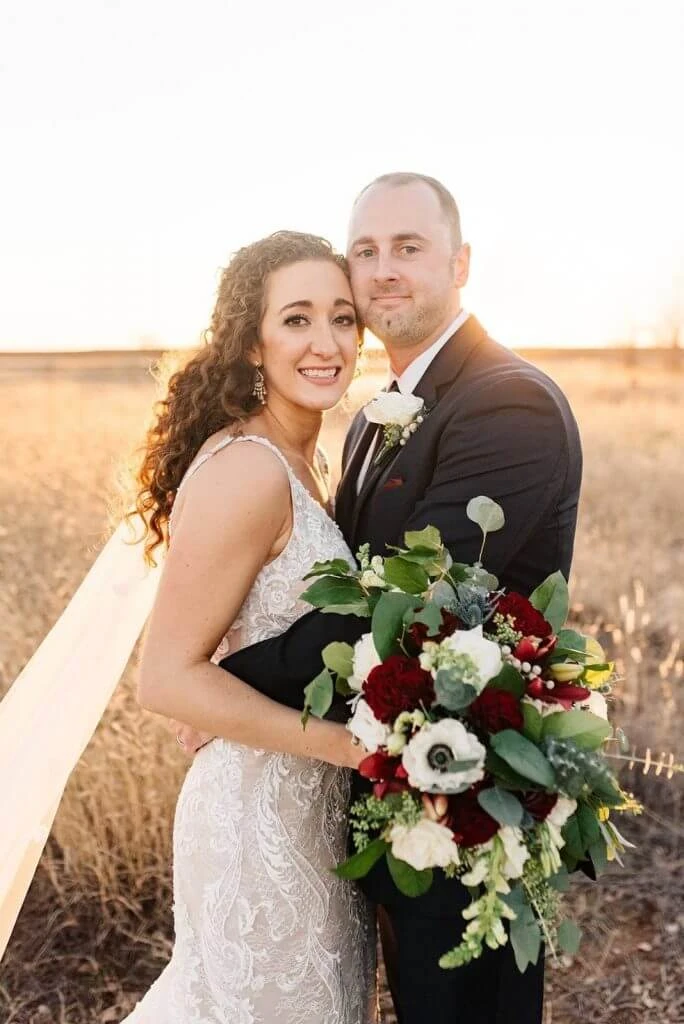 Photographer: Mikayla Dawn Photography