Boho weddings allow you to have the wedding you want, not the wedding you're told to have. With romantic and wild vibes, boho weddings free effortless and carefree, but also stylish and unique. When planning a boho wedding you have to remember that the most important aspect of a boho wedding is the details.
Today, we're rounding up our favorite boho wedding invites from our local KC wedding vendors just for you! Everything from uber-romantic script fonts to colorful wedding suites -we've got it covered!
First up, invites from the very talented Meadowlark Ink! We had the opportunity to work with this incredibly talented Kansas City designer recently at one of our styled shoots. Drawing inspo from the desert, Meadowlark Ink created the PERFECT boho wedding invites for a free-spirited KC bride. Burnt orange and lovely green tones make them feel earthy and literally inviting to guests.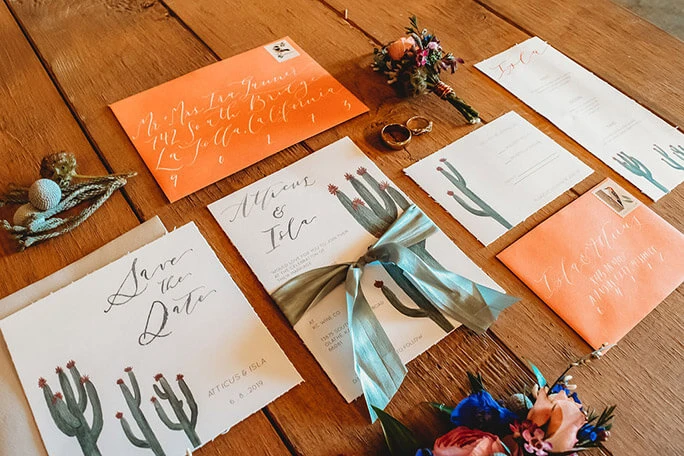 Next up, something you may not think is traditionally boho but definitely draws inspiration from a wild heart. Designed by our girl Nellie Sparkman, these boho wedding invitations feel elevated and moody. They definitely have a more romantic vibe but are totally appropriate for a bohemian nuptial.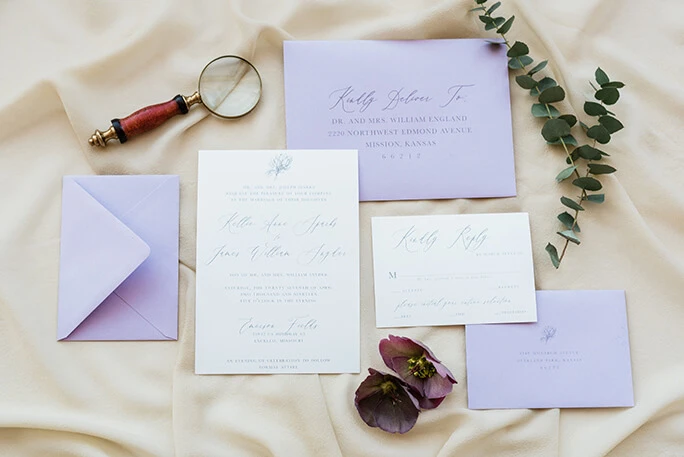 Last but certainly not least, these stunning boho invited from KC vendor Crossroad Calligraphy! Colorful, whimsical, and so very sweet, we love the addition of the wreath of cactus to the invitations suite! As this stationary shows, you shouldn't be afraid of bold colors and mixed fonts when creating a boho invitation – in fact, we totally encourage it.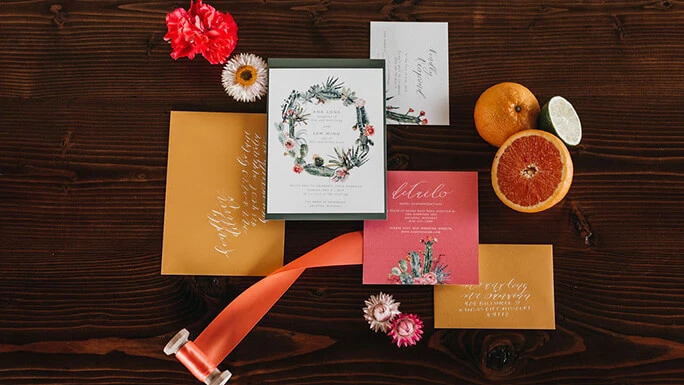 So, whether you want something a little more subtle, or bold and daring, definitely check out these KC boho wedding invites and our selection of boho wedding dresses to pair with the boho wedding of your dreams!