Our gorgeous True Society by Belle Vogue bride Courtney had a classic and simple wedding at the Hawthorne House in Parkville, MO. Courtney came to our Lenexa location and said "Yes" to Style 1235 from Martina Liana. She looked absolutely stunning! Congratulations to this happy couple!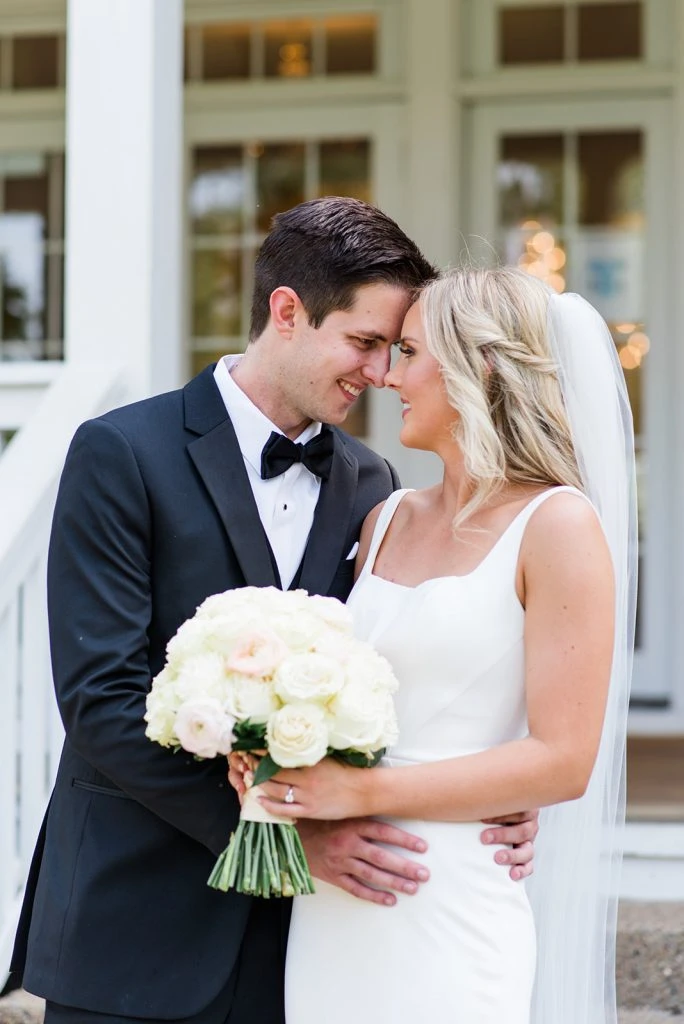 The Proposal
He proposed on July 5th after a night well spent with friends. It was in our apartment when we were about to head out to brunch, and I was completely surprised. It was a very intimate moment for just the two of us.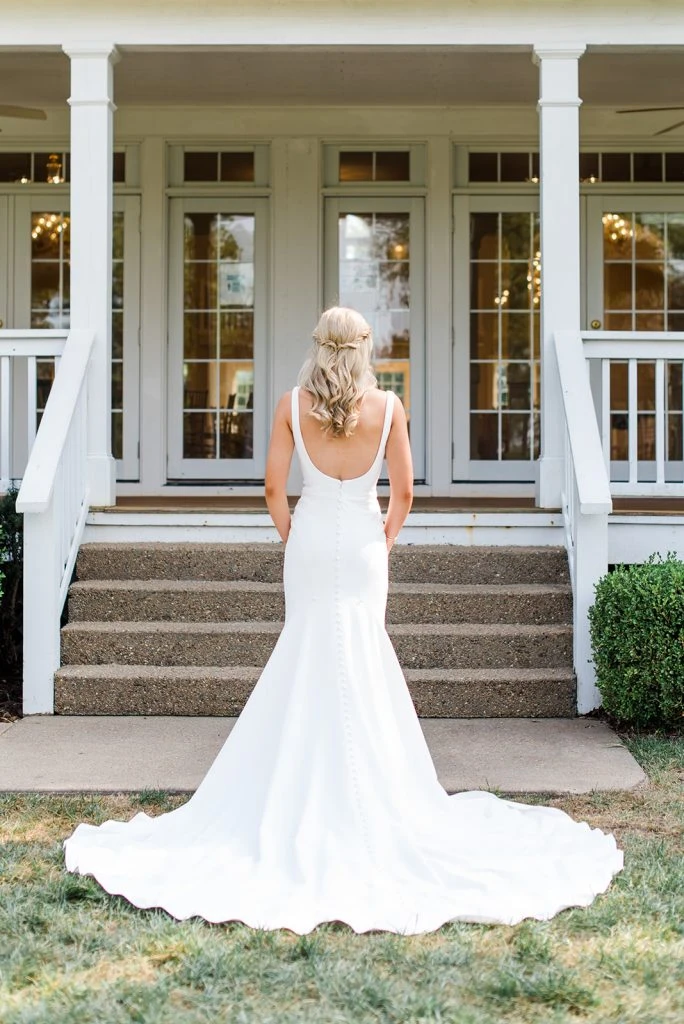 The Wedding Dress
I knew I wanted a very simple and classic dress that would never go out of style; however, I wanted something more form fitting for a modern look!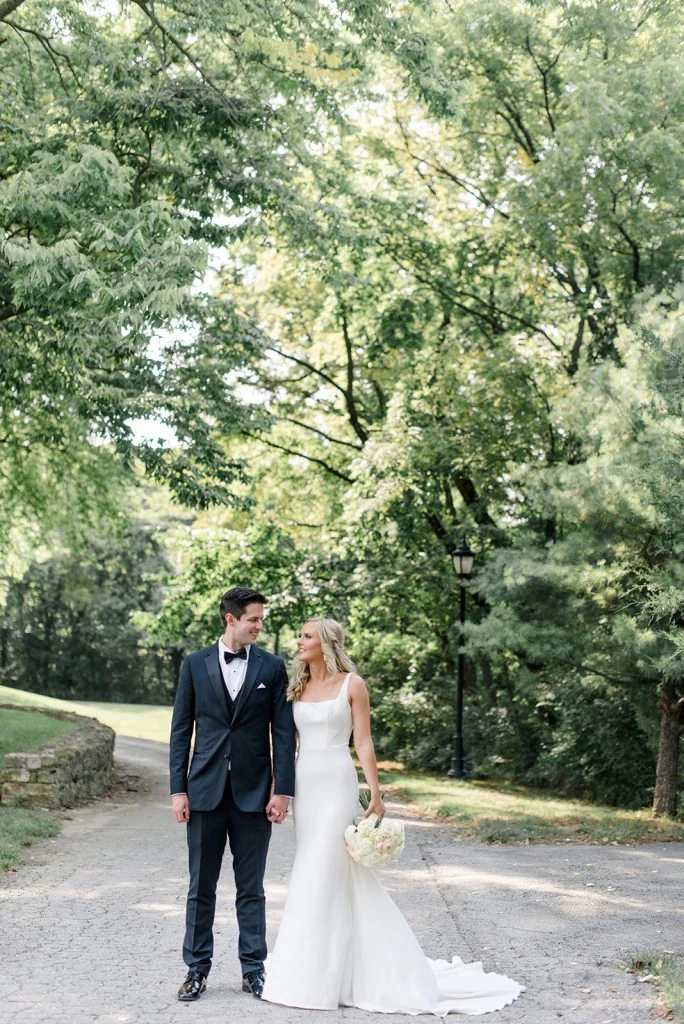 The Details
We went with all neutral colors: White, black, and gold! We had our ceremony officiated by our best friend for a personal touch. We thought someone who actually knew us as individuals and as a couple would make the day special.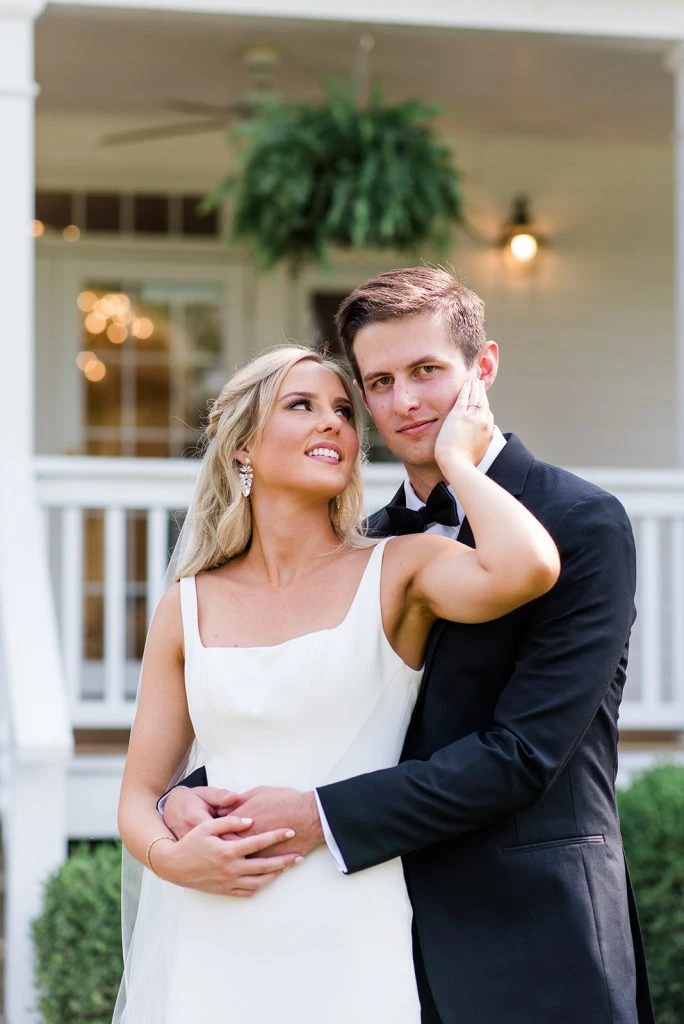 My favorite memory from the day was when we kissed and were pronounced husband and wife. The crowd erupted in unison by standing up and cheering loudly! We had many friends and family tell us they have never been to a wedding with that excited of a response from guests!
Photos by Tyra Marie Photography