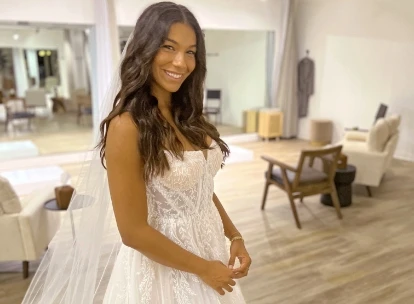 Our Bridal Appointment Experience
From our standard True Society bridal appointment to our crème de la crème of bridal experiences, each is designed to let every True Bride-to-be feel like royalty while they're shopping for their dream wedding dress!

Our standard Bridal Appointment is 1-hour and 30-minutes and includes:
A pre-appointment consultation with your bridal stylist
A store tour where you'll get to see all the gowns
Exclusive time with your expert bridal stylist
A luxurious and spacious fitting room
Standard bridal appointments are free of charge.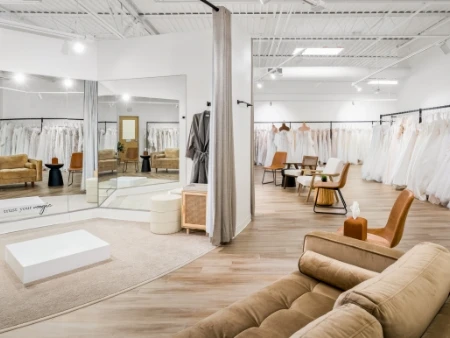 Extended
Bridal Appointment
Enjoy all the feels of our standard Bridal Appointment and add a little more time for fun with family and friends during this 2-hour appointment
The Extended Bridal Appointment is $50, due at the time of booking.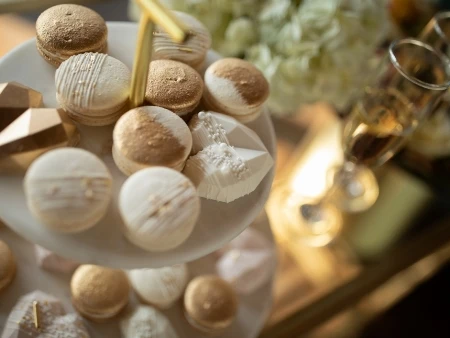 Upgraded
Bridal Appointment
Want the perks of our standard 1-hour and 30-minute Bridal Appointment— with an even sweeter twist? Upgrade your appointment and enjoy:
Decadent sweet treats
Champagne and sparkling cider throughout the appointment
The cost is $50 for you and up to five guests, due at time of booking.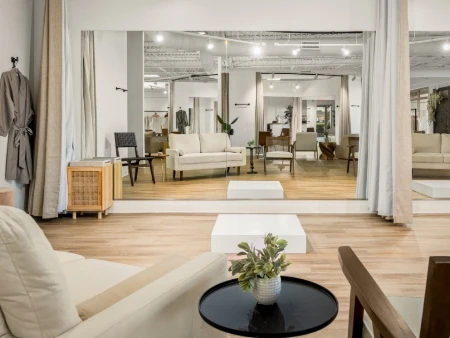 The Mesa
Suite Experience
It's the crème de la crème of bridal appointments! This luxurious 2-hour appointment includes all the amazing perks of our standard Bridal Appointment as well as:
A semi-private suite
Exclusive time with a senior bridal stylist
A curated collection of gowns and accessories upon your arrival
Sparkling cider throughout the appointment
Decadent sweet treats
The Mesa Suite Experience is $150 for you and
up to ten guests, due at time of booking.
If you are interested in hearing more about this amazing experience, please contact us at
(480)590-7988.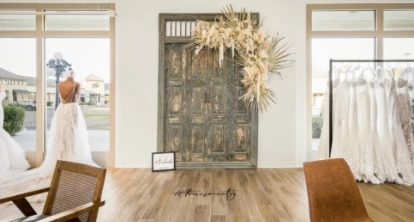 Book Your Ultimate Bridal Appointment
Whether you prefer our standard appointment or want to upgrade your wedding dress shopping experience, choose the appointment type that fits your needs, and we'll take care of the rest!