With a warm color palette and wooden elements, Hollie and Noah's wedding day in Bonner Springs, Kansas, blended a rustic feel with sleek, classic décor. Nestled in an outdoor setting, the couple's affair exuded personality.
The bride wore Stella York Style 6988, a gorgeous modern ballgown with mixed fabrics. Last January, Hollie visited True Society by Belle Vogue Bridal – Kansas City, where she found the dress that made her feel like a True Bride.
At the reception, the couple incorporated meaningful touches and fun activities to make their guest feel special. Experience the magic in the images captured by The Happers filled with the day's most precious moments!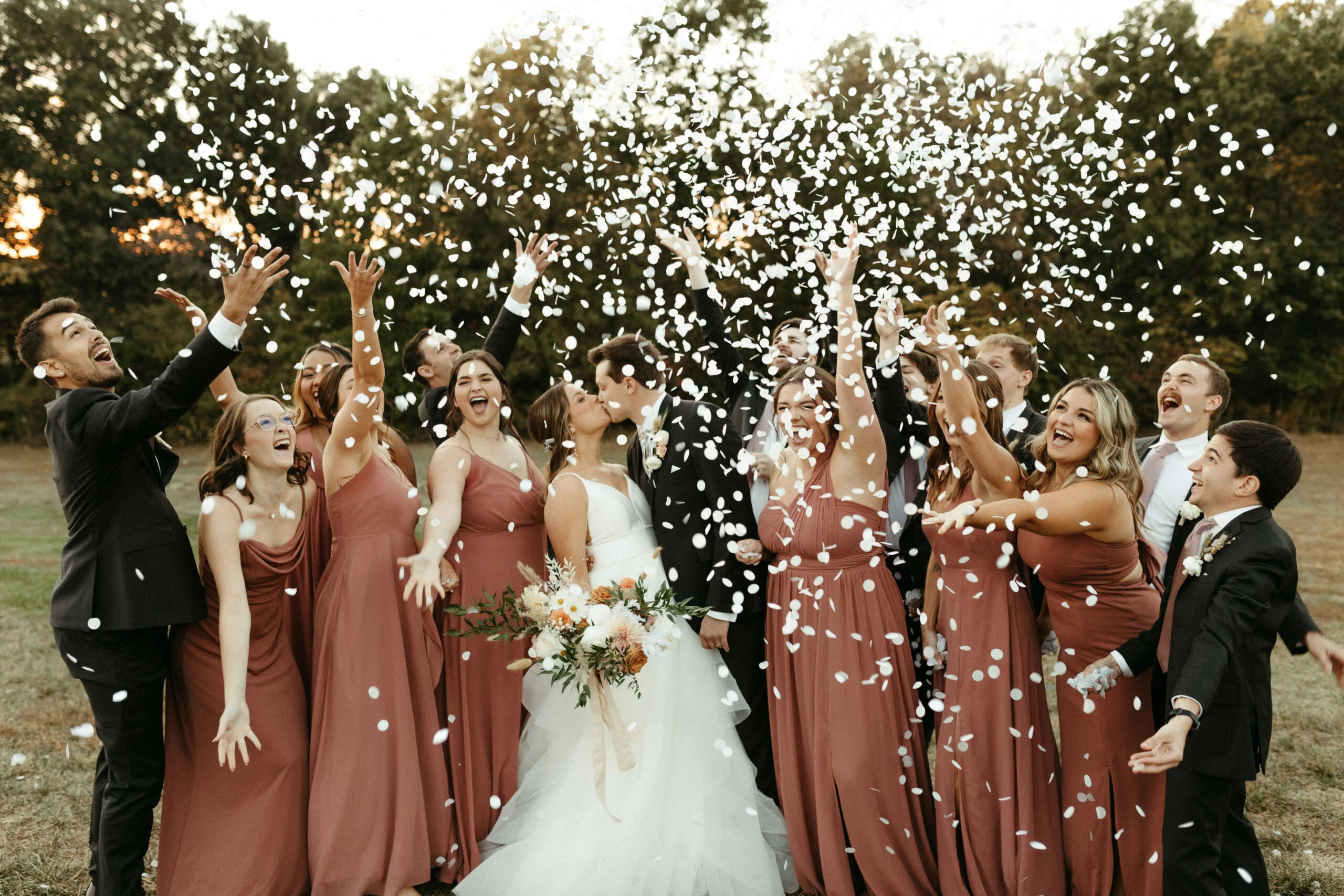 TELL US ABOUT YOUR PROPOSAL
We met at the University of Kansas in the fall of 2019. Noah was super persistent in wanting to date me, and I was giving a little too much pushback. After some convincing, we went on a couple of dates, and he asked me to be his girlfriend.
Only three days in, we knew we loved each other and wanted to get married! In August of 2021, Noah got down on one knee at a local park with a picnic set up and asked me to marry him. It was everything I wanted and more!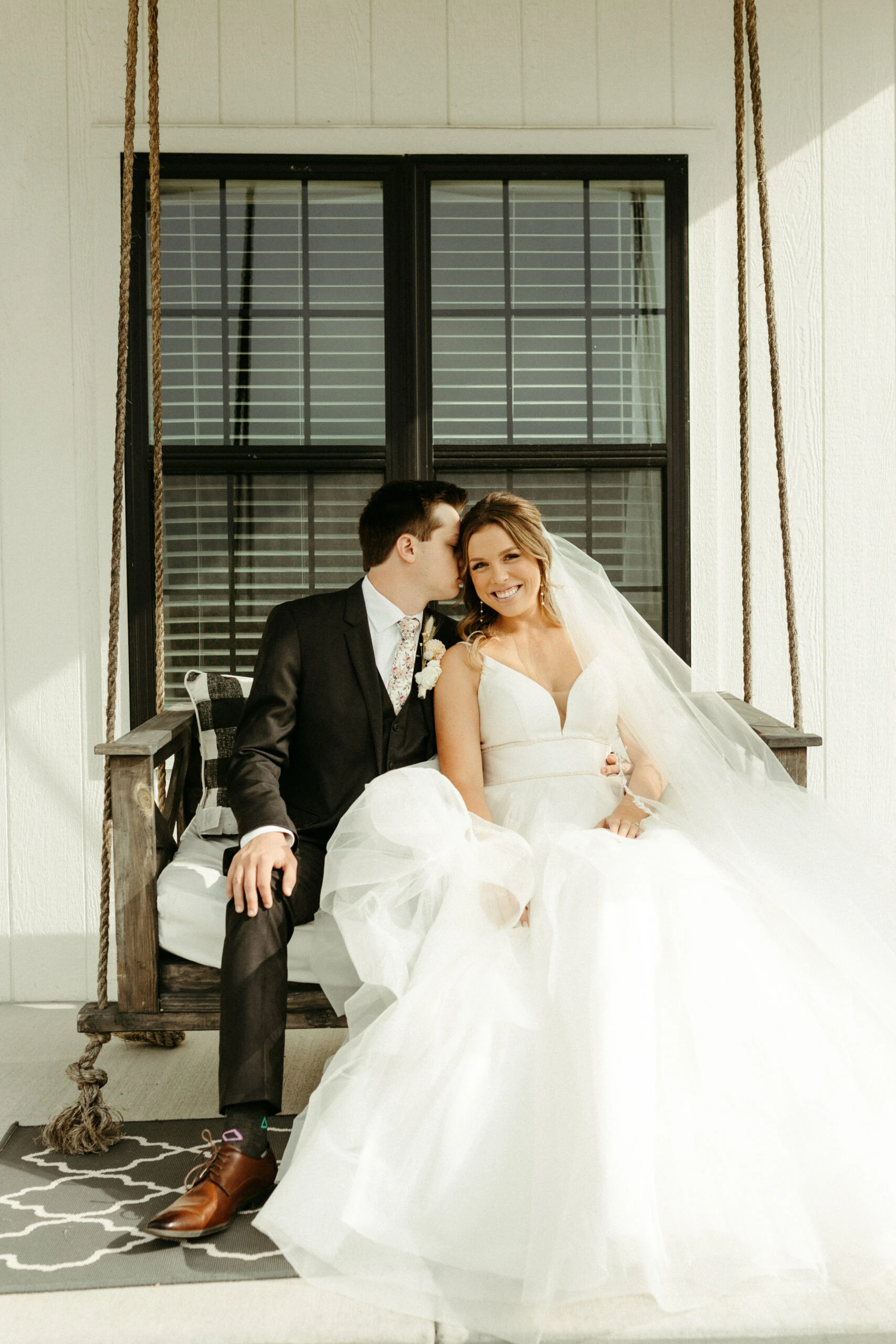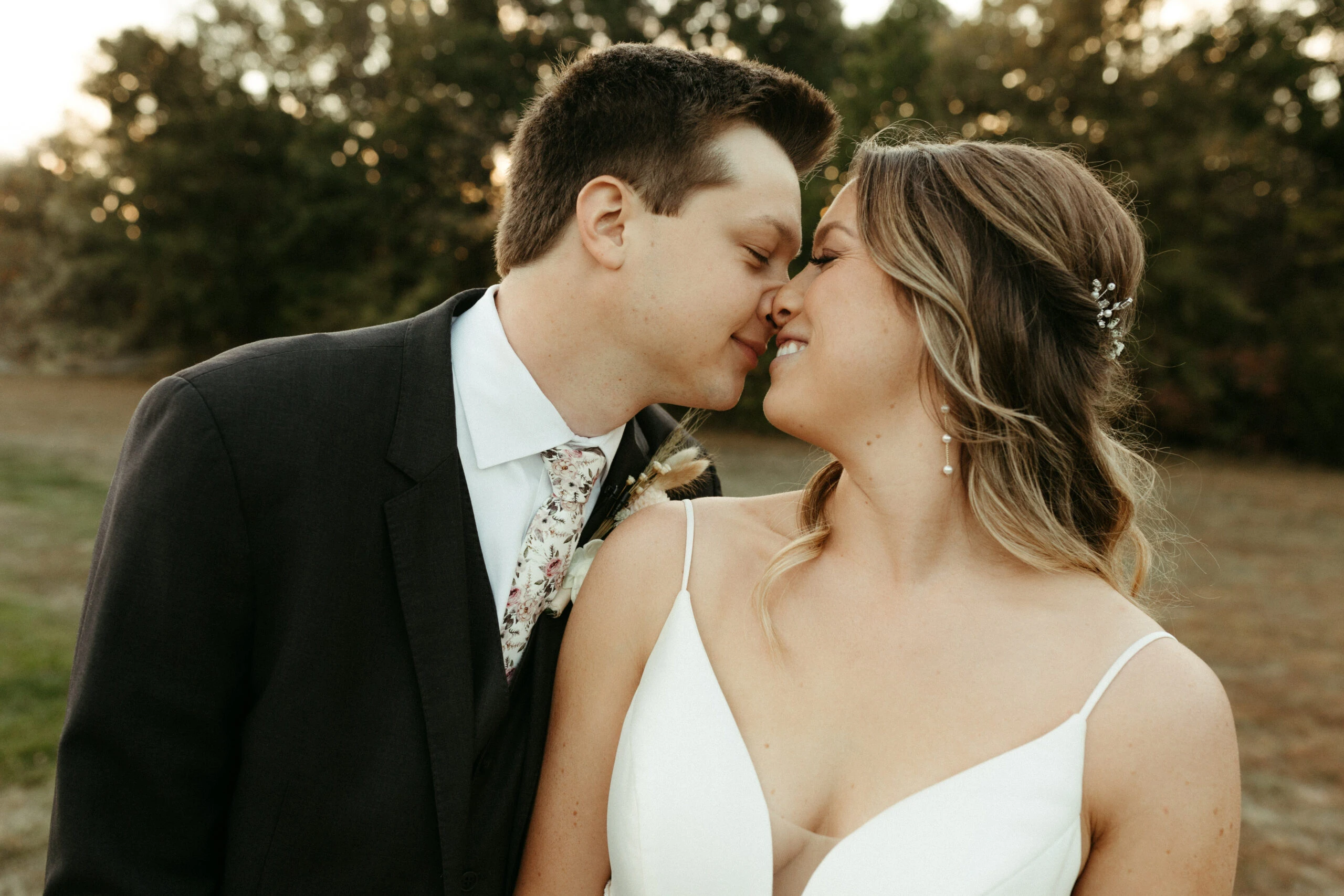 DESCRIBE YOUR BRIDAL STYLE. TELL US ABOUT YOUR DRESS SHOPPING EXPERIENCE.
I wanted to look and feel like a bride, and I did! I felt like a true princess in Stella York Style 6988. It was never the style I was really going for, but it was perfect in every way. My dress was natural, elegant and just stunning.
I had the best time dress shopping last January at True Society by Belle Vogue Bridal – Kansas City! I had an idea in mind of what I thought I wanted — A-line, lace, etc. As soon as I put on my dress, I immediately felt like a bride. I couldn't help but cry, knowing that this would be the dress I say "I Do" in!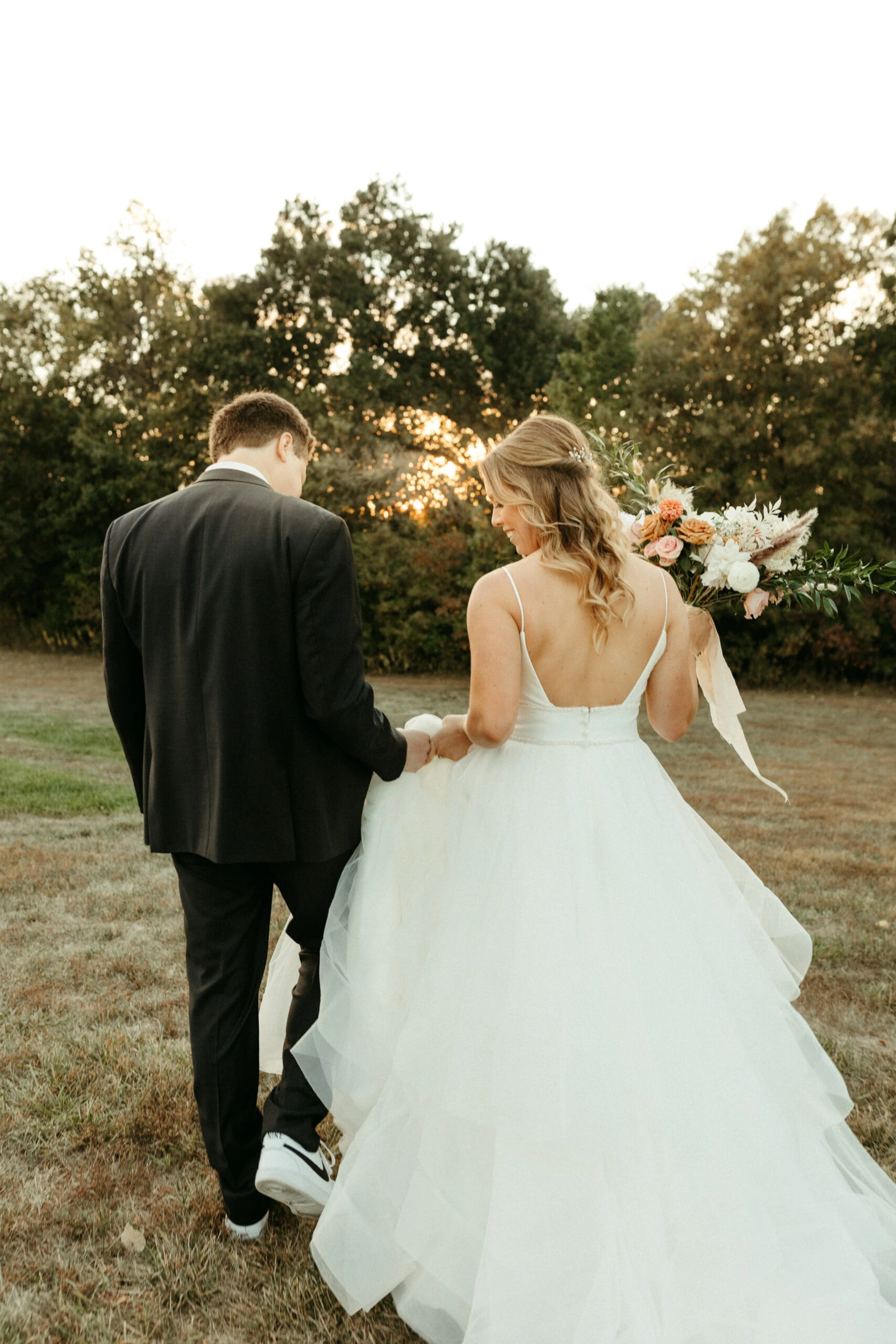 IN YOUR OWN WORDS, TELL US MORE ABOUT YOUR WEDDING.
Noah and I really wanted our guests to feel like they were special and wanted at our wedding! We had yard games, fire pits and even a donut truck for guests to truly enjoy their time celebrating with us. We didn't have any wedding traditions we didn't want to have, and it was the best decision to stay true to ourselves!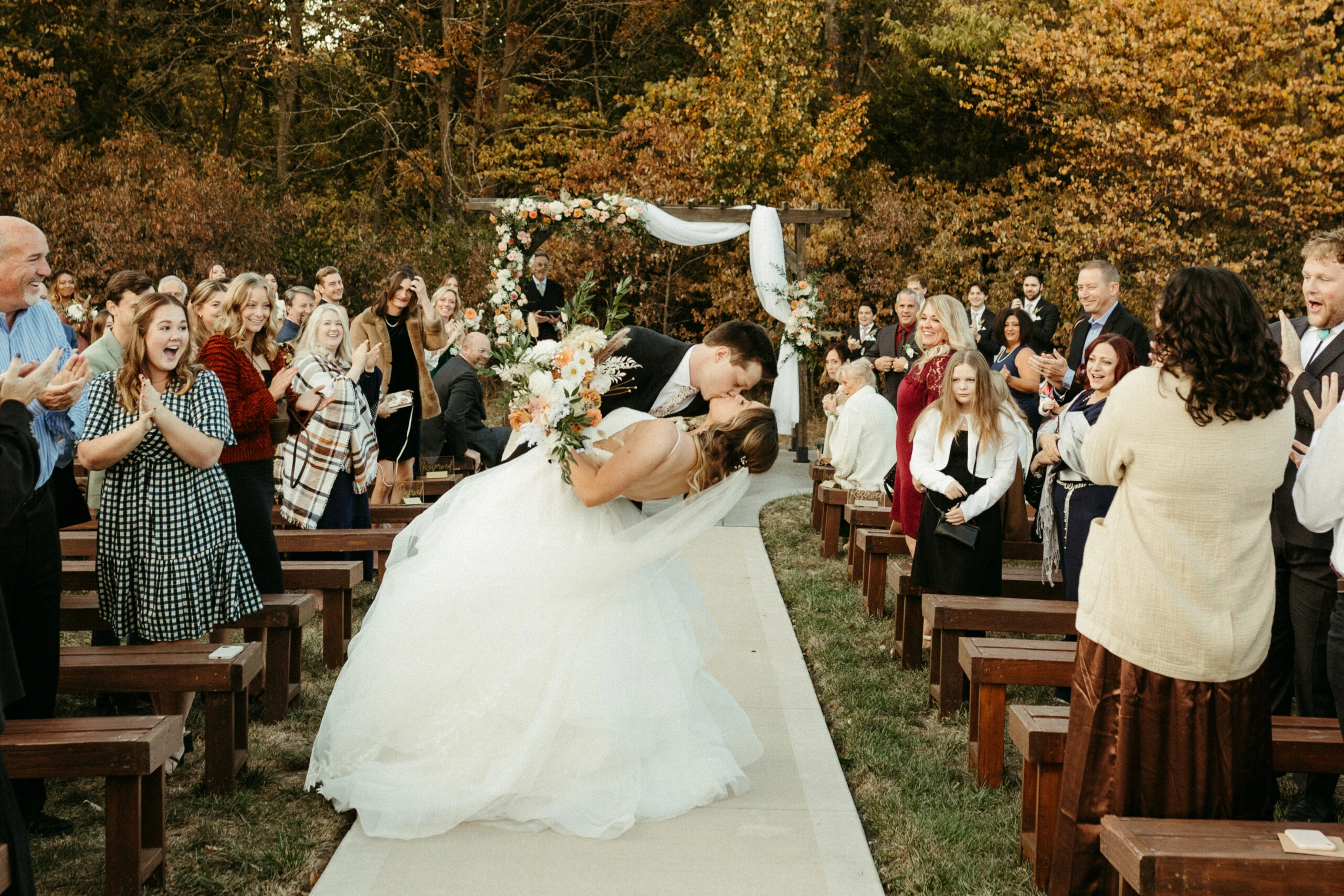 Cheers to Hollie & Noah!
Photography: The Happers
True Society brides, did you find your dress with us and want to be featured as a #TrueBride? Share your story with us.
Ready to find a dress that makes you sparkle on your wedding day? Find a True Society store near you and book your appointment today!