From California to Kansas, and fourteen bridal appointments later, Real True Society bride Kylie finally found the perfect dress to make her bridal dream a reality! With help from one of our bridal stylists, Kylie said "yes," to a custom Martina Liana gown with beautiful embellishments, a glamorous corset bodice, and a stunning cathedral length veil for a dramatic finish. Her happily-ever-after began with an intimate rose garden proposal and ended with an elegant "I Do" under decadent crystal-encrusted chandeliers. Read on to hear more about her modern princess romance!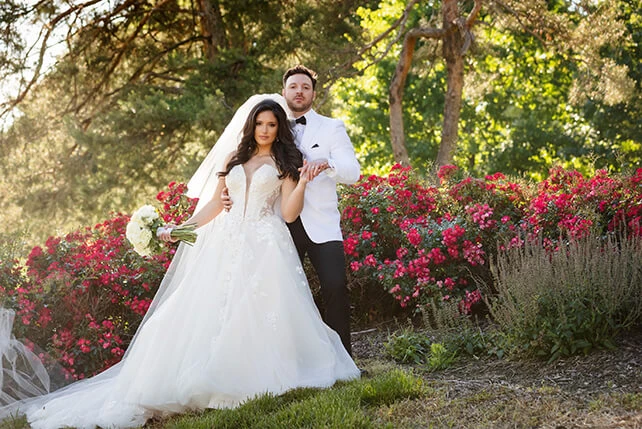 Tell us about your proposal…
Our proposal was exactly what I wanted! Alexander took me to a beautiful rose garden! It was just us two, and he started telling me how much he loved me before he got down on one knee. I honestly couldn't have imagined a more perfect moment. It was intimate, simple, and romantic!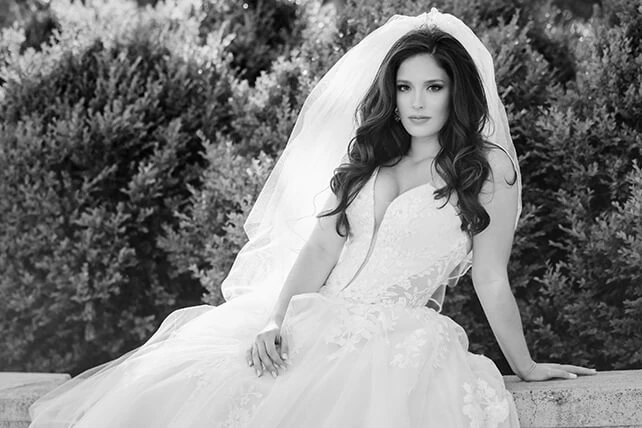 You had quite the bridal journey to find your gown!
Yes! I went to a total of fourteen different stores all across the country to find my wedding dress. I probably tried on 50 different dresses by the end of it all. Finally I narrowed it down to my two favorites: A dress in California, and the Martina Liana gown I tried on at True Society.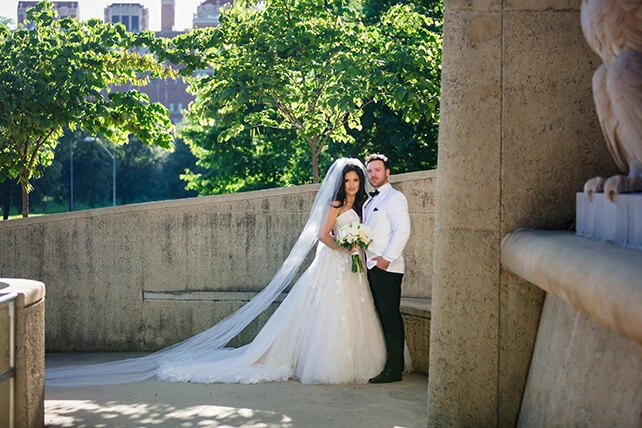 Why did you choose a custom Martina Liana wedding dress?
I actually hadn't thought about doing a custom gown, but after learning about it, I knew it would be a perfect option for me! My bridal stylist Molly was so helpful and suggested we put two dresses together, combining my favorite elements of each. I wanted a long dramatic train, fitted corset top, and beautiful embellishments. Molly helped me envision all the parts of each dress I liked to create my unique dream wedding dress! I also added a long cathedral veil that went six feet past my dramatic train. I felt like a princess on my wedding day. It was perfect!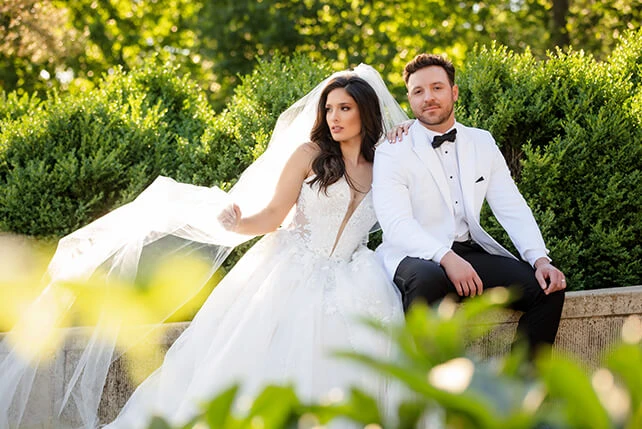 Tell us about your elegant wedding!
I wanted my wedding to feel glamorous and have a classic elegance to it. From the stunning high ceilings at our church venue to the crystal-encrusted chandeliers at the President Hotel, it was truly the perfect night filled with elegance and romance that I had always dreamed of! My dress complemented the look of my wedding perfectly with the feeling I was going for.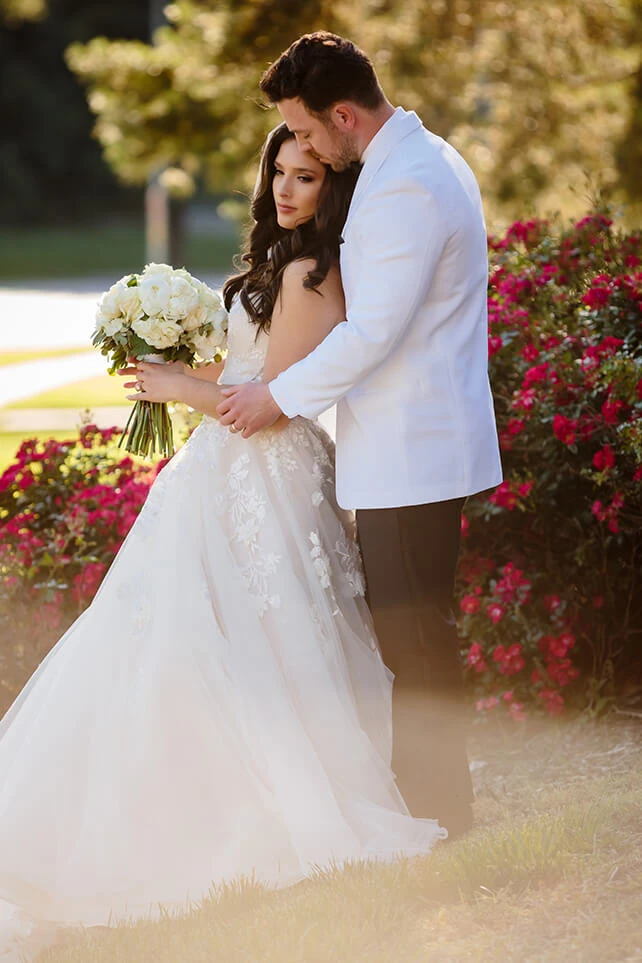 What is one memory you will forever cherish from your big day?
My favorite moment was walking down the aisle and seeing my husband. So many emotions flooded in, but I felt total happiness inside. It was the moment I had been dreaming about since I was a little girl, and I knew this was the right decision. We were meant to be together!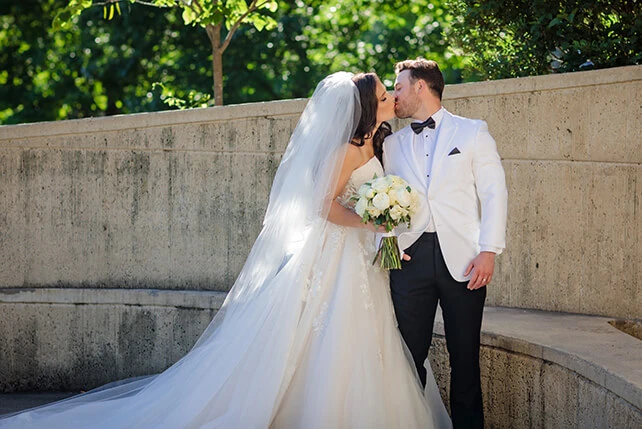 Vendors:
Photography by Andrea De Long
Makeup by Gabi Bailey
Hair by True Bride Kylie
Florals by: Jennifer Beard
Ready to find your dream dress? Book an appointment at a True Society location near you today.
Want to see more wedding inspo from our #TrueBrides? Follow us on Instagram for real bride features, bridal advice, and the latest collection launches at a True Society location near you.
True Society brides, did you find your dress with us and want to be featured on our blog? Share Your Story with us–we love reading all about your bridal experience and swooning over your photos!