Kansas City blogger babe Sarah Riley Rose came to True Society by Belle Vogue Bridal to see what we are all about! Sarah tried on wedding dress styles from two of our designers: Stella York and Martina Liana. Sarah gushed about the decor and atmosphere of True Society in her blog post. Thank you so much for your kind words and fabulous pictures, Sarah!
The first dress she tried on was Style 6852 from Stella York. The long-sleeved lace dress looked incredible on Sarah! Sarah said, "this one would be absolutely perfect for an outdoor, woodsy wedding in the forest or near a barn, striking the perfect balance of classic and modern."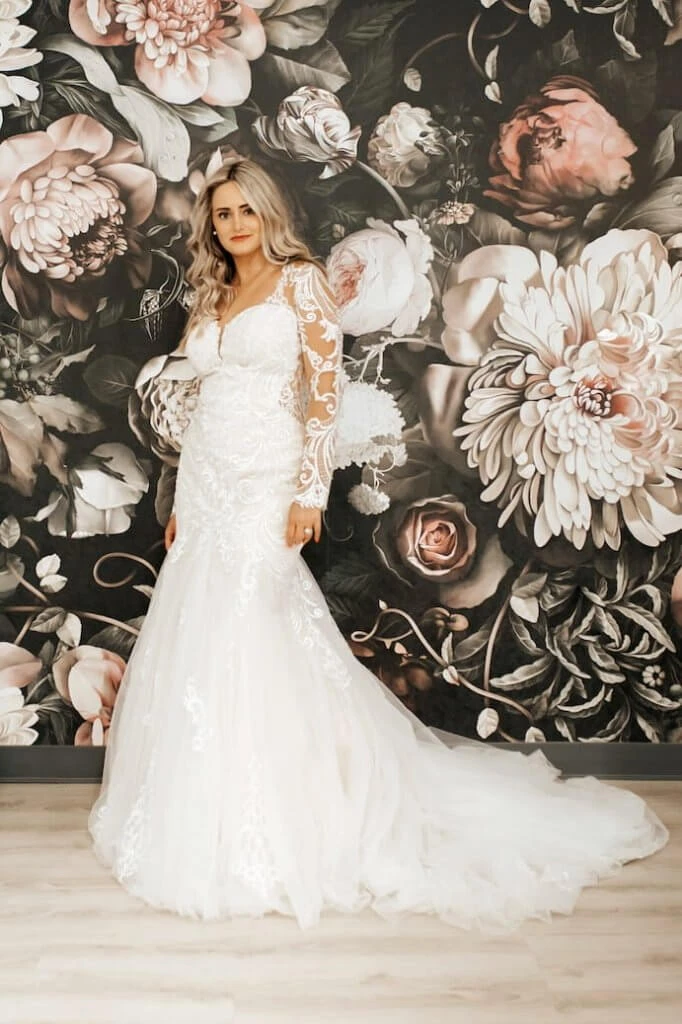 Next, Sarah tried on Style 819 from Martina Liana. The sheath wedding dress was stunning on Sarah. Sarah perfectly captured the flirty and fun straps that met delicately in the middle of her back. Sarah said, "In this one, I pictured a bohemian-styled wedding on the beachy coast of Nantucket, barefoot and champagne in hand before dancing the night away with the soft shimmer of this sparkling beaded lace over the imperial crepe fabric." We can totally see that!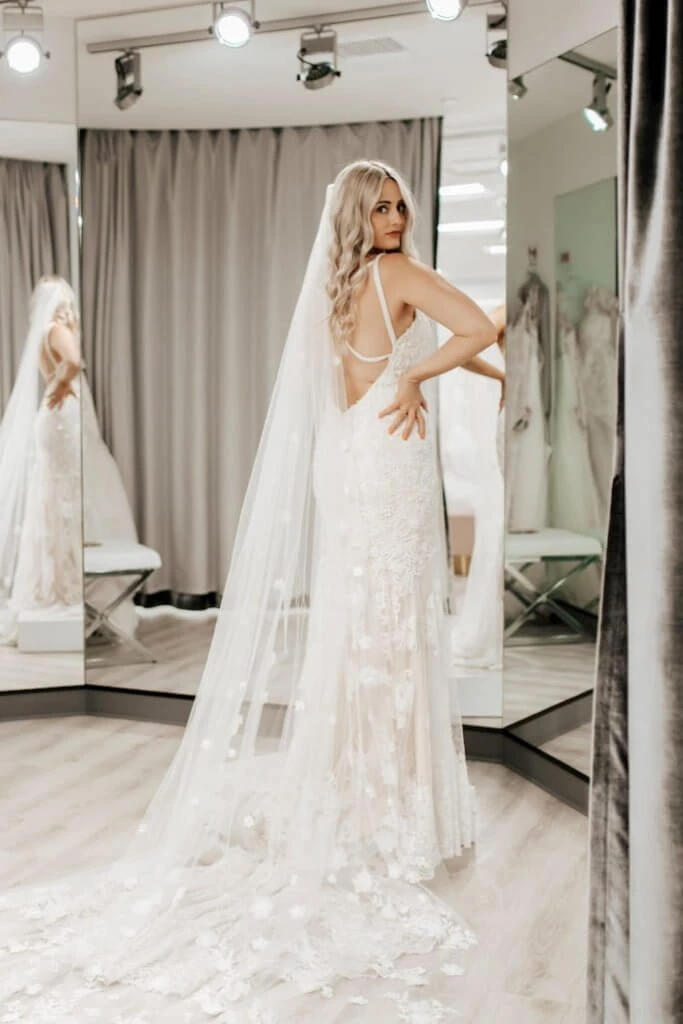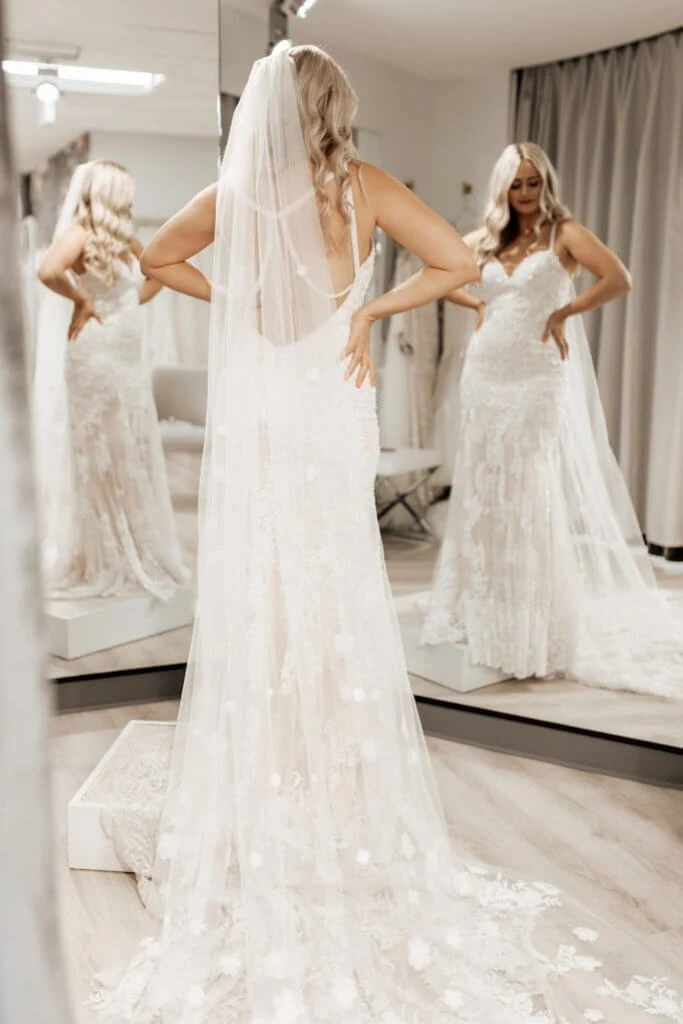 Sarah paired Style 819 with our 3D floral veil, for added drama.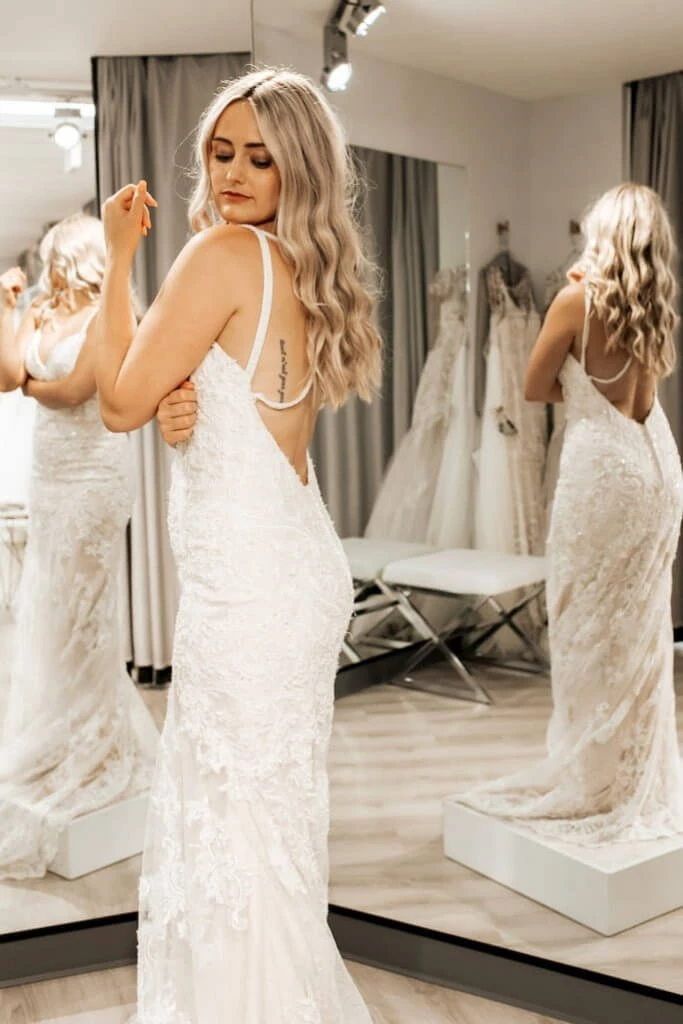 Last but certainly not least, Sarah tried on Style 941 from Martina Liana. Sarah adored this princess ball gown, and we can see why! She looked like a dream in this couture gown. The layer of sequin tulle was her favorite part. What girl doesn't love a little sparkle?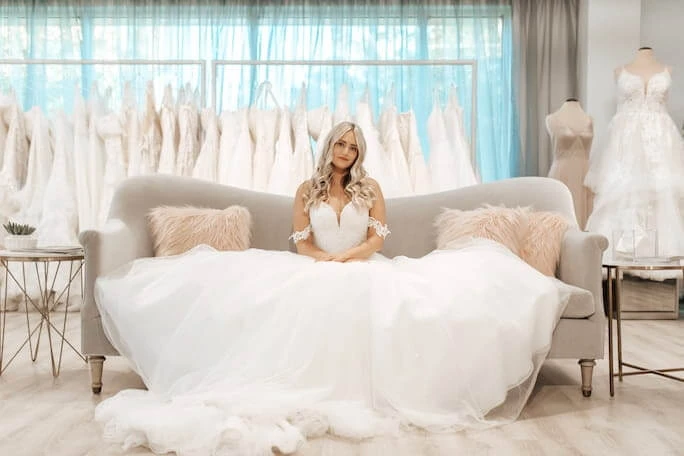 Thank you so much Sarah for your kind words! If you're ready to find the wedding dress of your dreams in Kansas City, click here to make your True Society appointment today!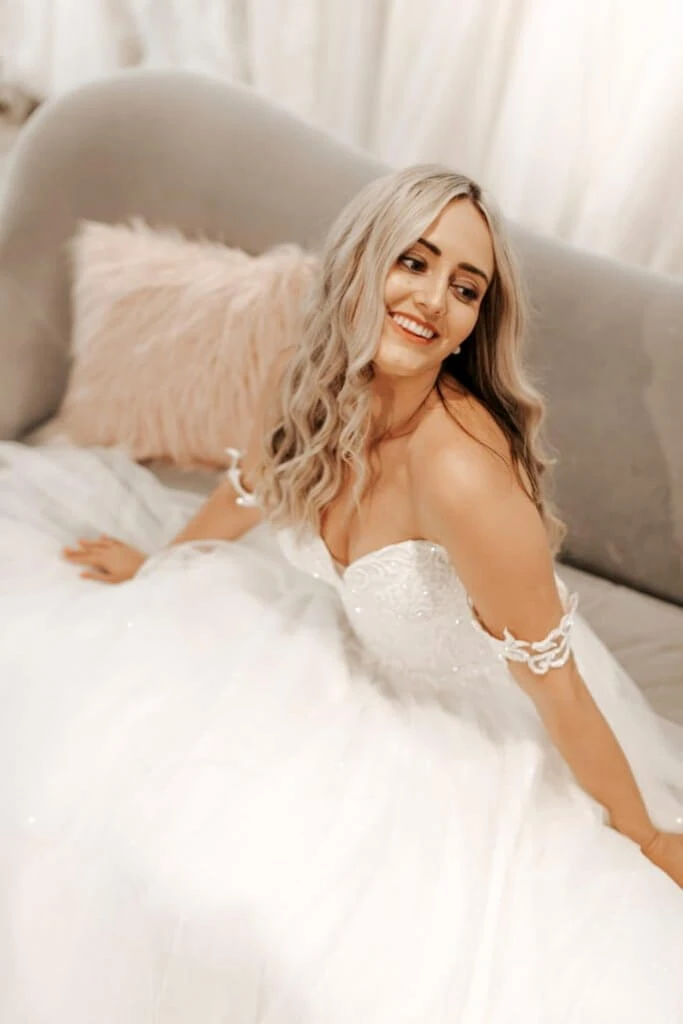 All Photography Shot by the lovely and talented @BethGrimm
Follow Sarah on Instagram!