Are you a plus-size bride getting married in the Winter? You're in luck because here at True Society by Belle Vogue Bridal we have tons of great options for long sleeve plus-size wedding dresses right here in Kansas City!
A long-sleeved wedding dress is a great option for a bride who is wanting her arms covered up on her wedding day whether that be for warmth, modesty or security – we LOVE a fabulous long sleeve wedding dress.
Today we are sharing our top plus-size wedding dresses for a winter wedding from three of our designers, Essense of Australia, Martina Liana, and Stella York. We have a variety of options here at True Society, but today we're only highlighting a few. Learn more about our plus size wedding dresses shopping experience on our website and come in and see us to view all of our plus-size wedding dress options!
Top Plus-Size Wedding Dresses for a Winter Wedding
This first gown from Stella York is one of our favorites! Style 7291+ is super glittery and romantic in every way. The dress's sheer sleeves and beaded lace bodice come together to create this whimsical and flirty gown.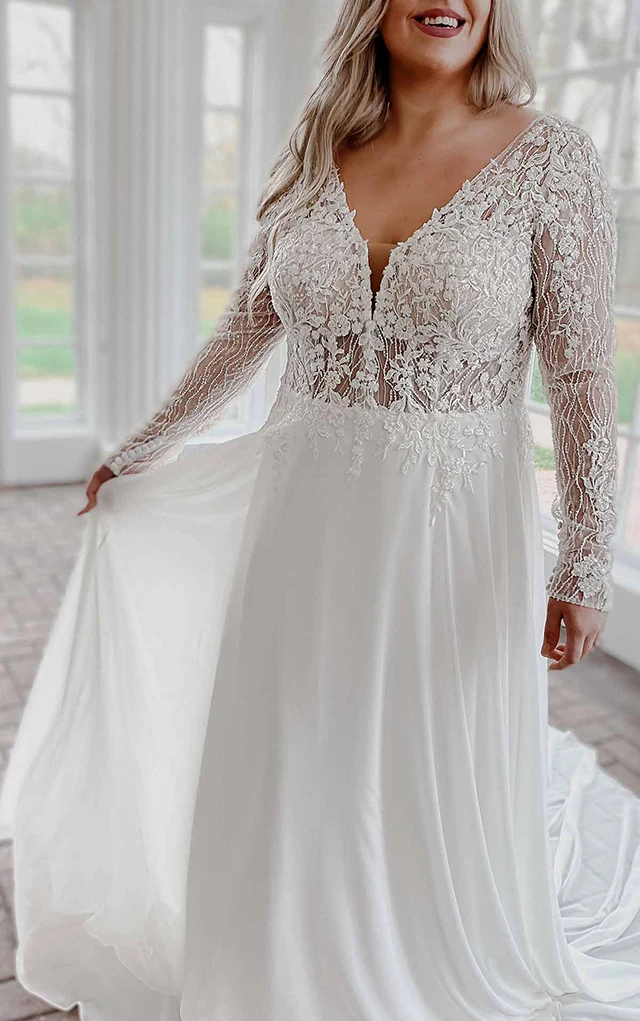 A casual crepe chiffon wedding dress? YES, please! This beauty checks off all of the boxes, it's comfortable yet flirty and fun in all the right ways. You'll feel incredible in this relaxed Stella York wedding dress all evening long.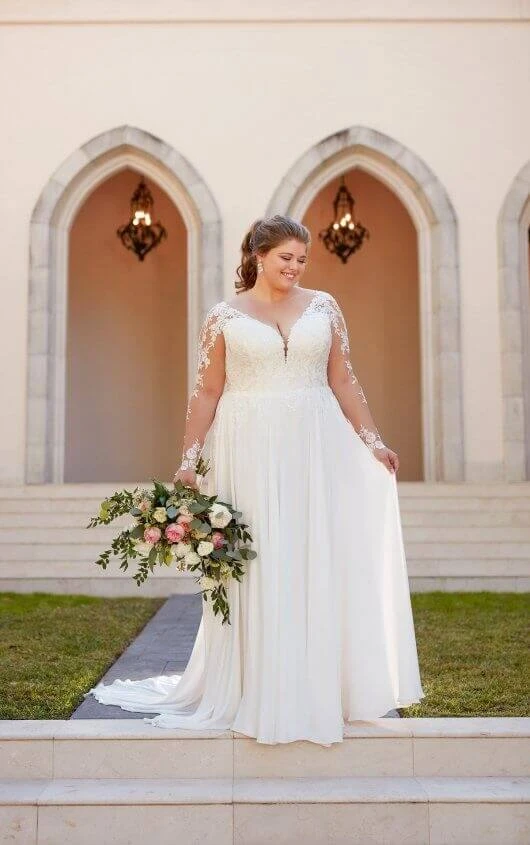 Next up, we have Style D3247+ from Essense of Australia. This fit-and-flare plus-size wedding dress is PERFECT for a winter wedding! This style would look beautiful paired with fur! Make sure you ask our stylists to help you style your wedding dress for your winter wedding!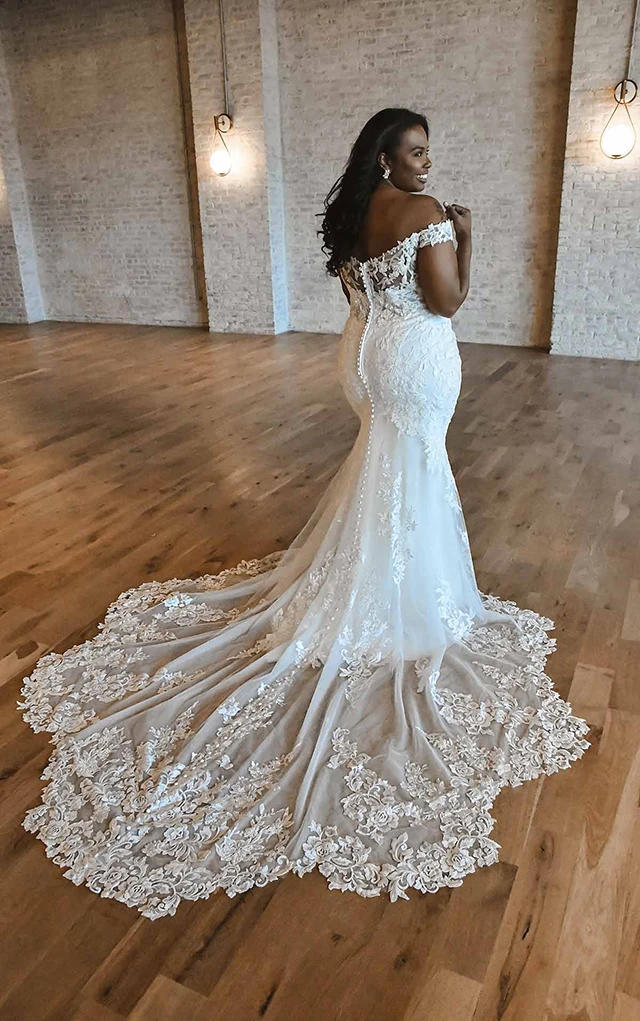 Style D3247+ from Essense of Australia
Lastly, we have Style D2186+ from Essense of Australia! This frothy, tired plus-size ballgown is an absolute dream. The long sleeves are adorned with shimmering sequins for a touch of glamour. The unique Grosgrain Belt draws into your waistline and adds extra sparkle to your wedding day look.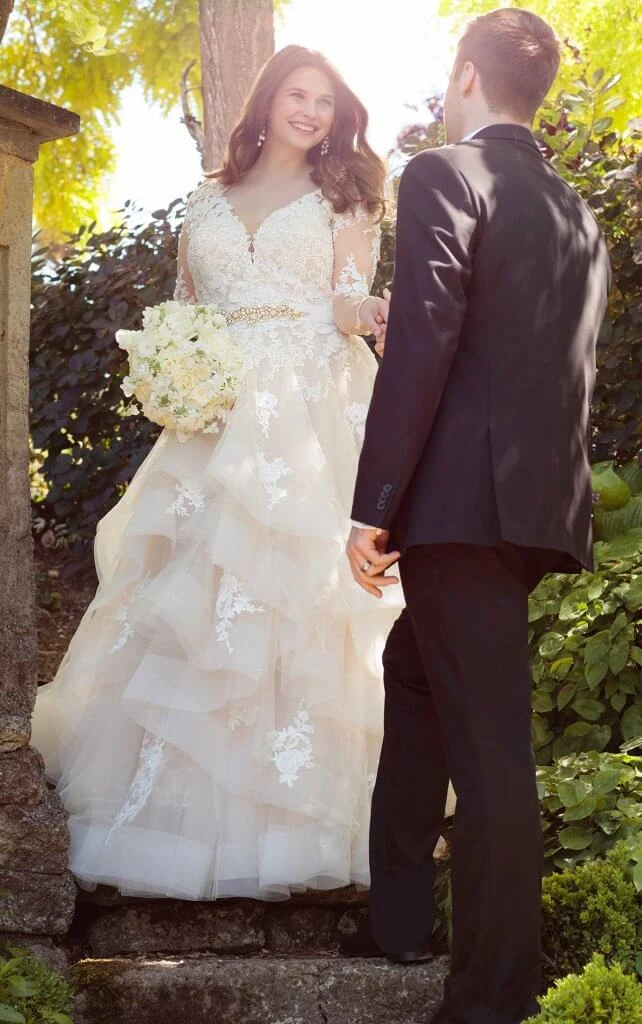 Style D2186+ from Essense of Australia
Those are our top five plus-size options for a winter wedding! Are you ready to find the dress of your dreams? Book your appointment today to come in and see us at True Society by Belle Vogue Bridal!