We are SO excited for this year's Gowns for Good Event on November 10th, 2020!
This year's event will be hosted at the True Society by Belle Vogue Bridal Crossroads location, located at 1715 Wyandotte Street, Kansas City, MO 64108.
The True Society team has prepared a FAQ to assist our True Brides ahead of the event — we hope to see you there! ✨
ABOUT THE EVENT
What is Gowns for Good?
Once a year, we coordinate with our designers to get in special gowns that we are able to gift at no cost to members of our armed forces or their future spouse. This allows us to show our sincerest appreciation for their service by helping them bring their dream wedding to life!
HOW DO I BOOK AN APPOINTMENT FOR GOWNS FOR GOOD?
Give us a call in-store at our Crossroads location 816-293-4844 to make your appointment. An expert consultant will gather a bit of information from you and help you select the appointment time that will work best for you!
What do I need to bring?
In order to qualify for your free wedding gown, please come prepared with a current valid military identification. If your fiancé is the one serving, please bring his or her identification in order to qualify.
IF I AM A MILITARY BRIDE BUT I AM UNABLE TO ATTEND MY APPOINTMENT, CAN I SEND SOMEBODY ELSE TO GET A DRESS FOR ME?
Yes! If you are sending someone to find a dress for you, please make sure they come prepared with:
A copy of your or your fiancé's military ID
Your bust, waist, and hip measurements in inches (So that one of our expert stylists can help find the perfect size dress for you!)
IF I AM UNABLE TO COME IN ON THIS DAY, CAN I BOOK A GOWNS FOR GOOD APPOINTMENT ON ANOTHER DAY?
Gowns for Good is a once-a-year event where we receive a specific stock of gowns from our designers that we are able to gift to our brides. Once the event is over, these gowns will no longer be in our possession, so appointments can only be made for the day of the event!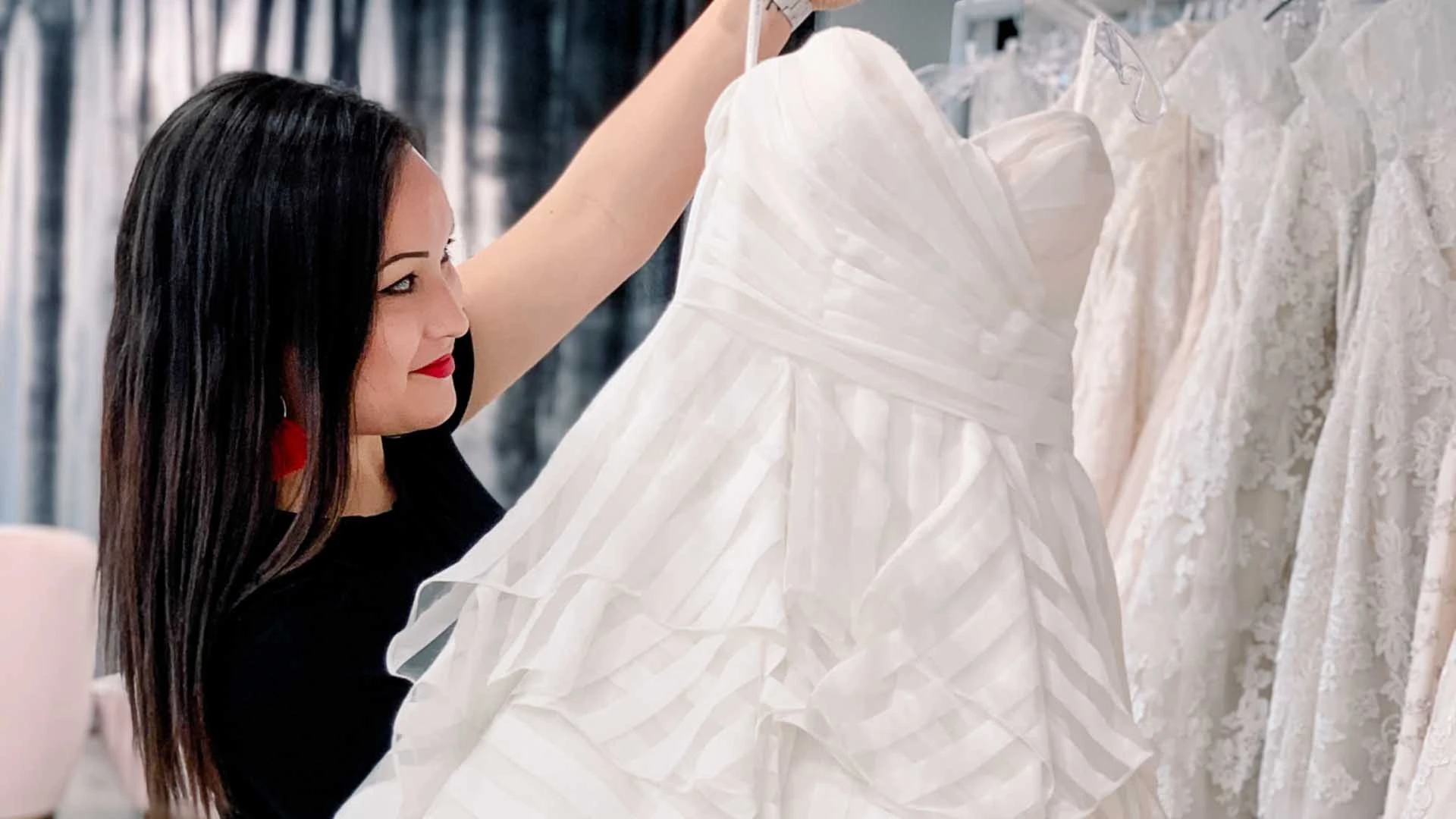 APPOINTMENTS
How long is my appointment?
Appointments during our Gowns for Good event are 30 minutes long. This will be enough time for your personal stylist to help you select a few gowns in your size and style, try them on, and say YES to a beautiful dress that you can take home with you that day!
WHY IS THE APPOINTMENT ONLY 30 MINUTES LONG?
Our appointments are set for 30 minutes to ensure that we are able to help as many brides as possible find their dream gown. 
CAN I HAVE A LONGER APPOINTMENT? OR CAN I STAY LONGER IF I NEED MORE TIME?
Appointments are only set for 30 minutes, and consultants will be fully booked throughout the day of the event- but trust us, our staff is full of expert stylists who will have no trouble helping you find your gown in that 30-minute slot!
WILL I STILL HAVE A CONSULTANT WORKING WITH ME DURING MY APPOINTMENT?
Yes! From the moment you walk through our doors to the moment you're loading your beautiful gown into your car, a member of our team will be assisting you every step of the way.
DO I SET UP AN ADDITIONAL APPOINTMENT WITH YOU FOR ALTERATIONS?
We do not have an in-house seamstress; however, all of our True Brides will leave with a list of our top-recommended seamstresses to help make your dream gown even more perfect!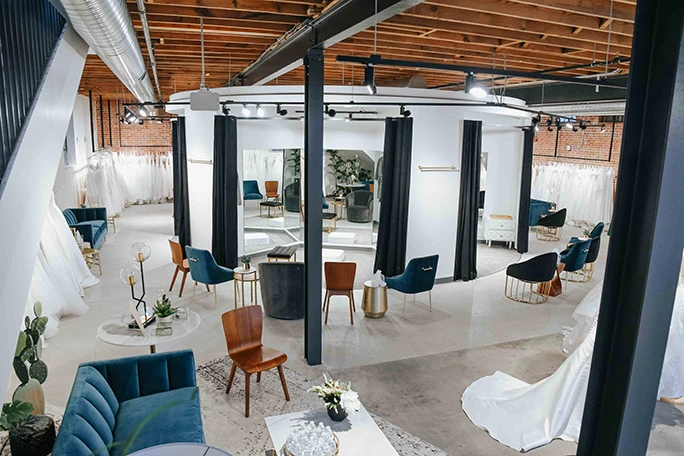 PRODUCTS/ASSORTMENT
CAN I BOOK AN APPOINTMENT FOR A DIFFERENT DAY TO PREVIEW THE SELECTION TO PREPARE FOR MY APPOINTMENT?
During our Gowns for Good event, we receive special gowns from each of our designers that they allow us to gift to our military brides entirely free of charge. Because these gowns are brought in especially for this event, they will be different from the selection of gowns we have available the rest of the year. Because of this, there will be no shopping appointments available prior to the day of the event.
WILL YOU HAVE ACCESSORIES?
We will have an assortment of discounted accessories available on that day for purchase during this event so you can complete your bridal look! If you would prefer to come back for a personalized accessory shopping experience, we encourage you to book an Accessory Appointment with us for a later date. One of our expert stylists would be happy to help you find the perfect sparkly goodies from our accessory collections to help complete your bridal look!
COVID-19 REQUIREMENTS
HOW MANY PEOPLE CAN I BRING WITH ME?
Due to COVID-related capacity restrictions, we are asking that each bride bring no more than 2 guests with her to her appointment during this event. If you'd like to bring in additional party members to see your dress once you've found it, we encourage you to make an Accessory Appointment with us for a later date and bring in your dress and your crew to help you pick out some sparkly goodies to accompany it!
WILL MY PARTY AND I HAVE TO WEAR MASKS DURING MY APPOINTMENT?
Yes! We are asking for each member of your party to please wear a mask to comply with local health and safety guidelines. If you need a mask, we will provide one for you during your appointment. Guests without a mask will be asked to wait outside of the store.
WHAT ARE YOU DOING TO KEEP US COVID SAFE DURING THE APPOINTMENT?
Keeping our Society safe and healthy is of utmost importance. All of our guests and staff are required to wear a mask whenever they are in the store. Additionally, we are asking each of our guests to wash their hands prior to the start of their appointment to prevent the spread of any germs via touch. Finally, we are sanitizing each gown between try-ons to ensure that they are clean and safe for the next bride!
If you have any additional questions, please call us at 816-293-4844
Media Inquiries: Please reach out to Brooke Pahura at brookep@essensedesigns.com